April Breakfast and Lunch Menus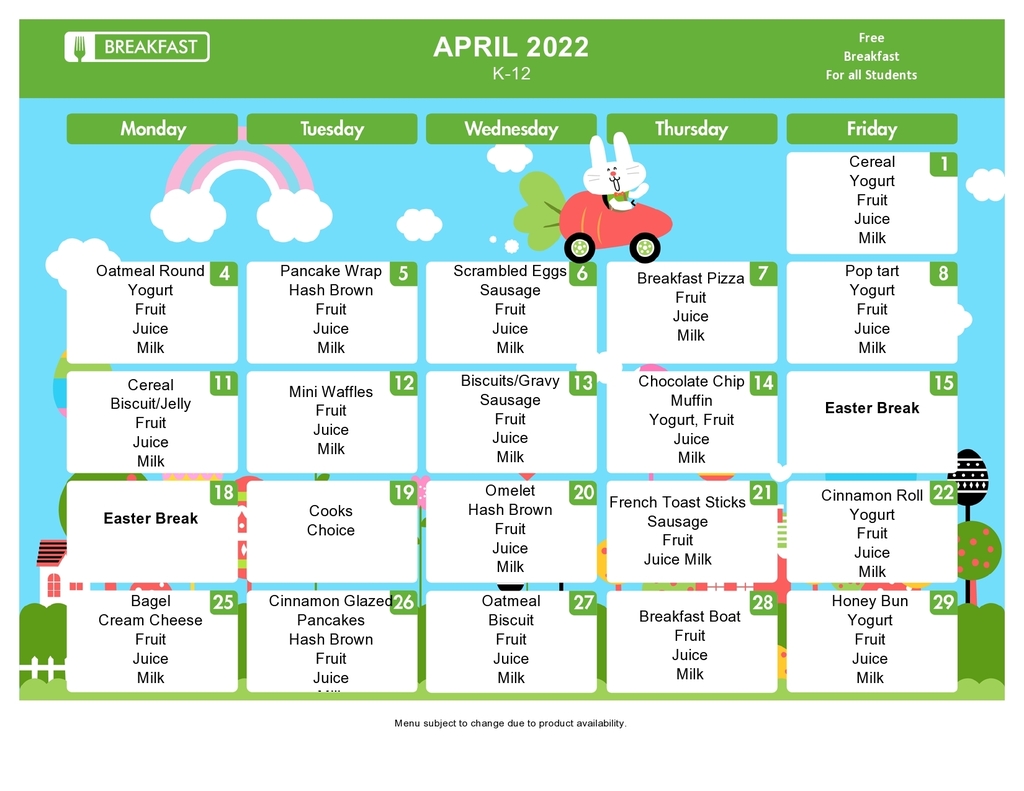 Updated 2021-2022 School Calendar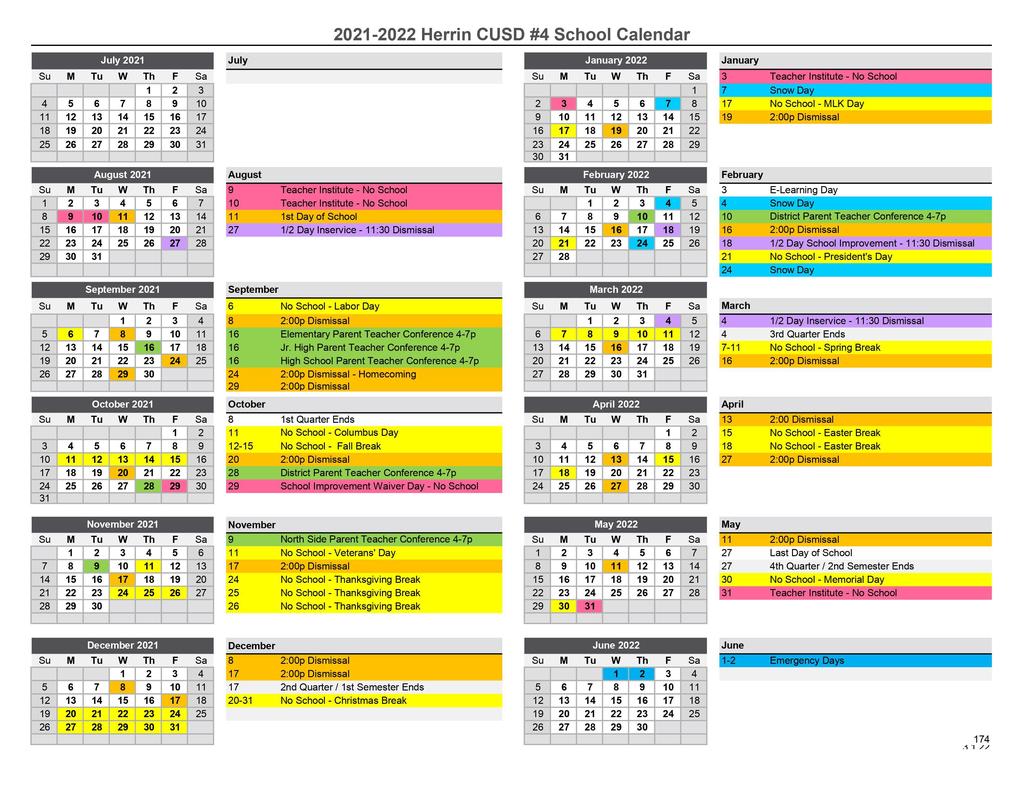 Parents of students who receive special education services: Herrin was selected this year for the Indicator SSP 8 survey. This is a confidential parent survey sent to households asking for their opinion of the school district's involvement with their child with a disability, including questions on how their child is treated and how the school communicates. Please be on the lookout for this survey in your mailbox this month!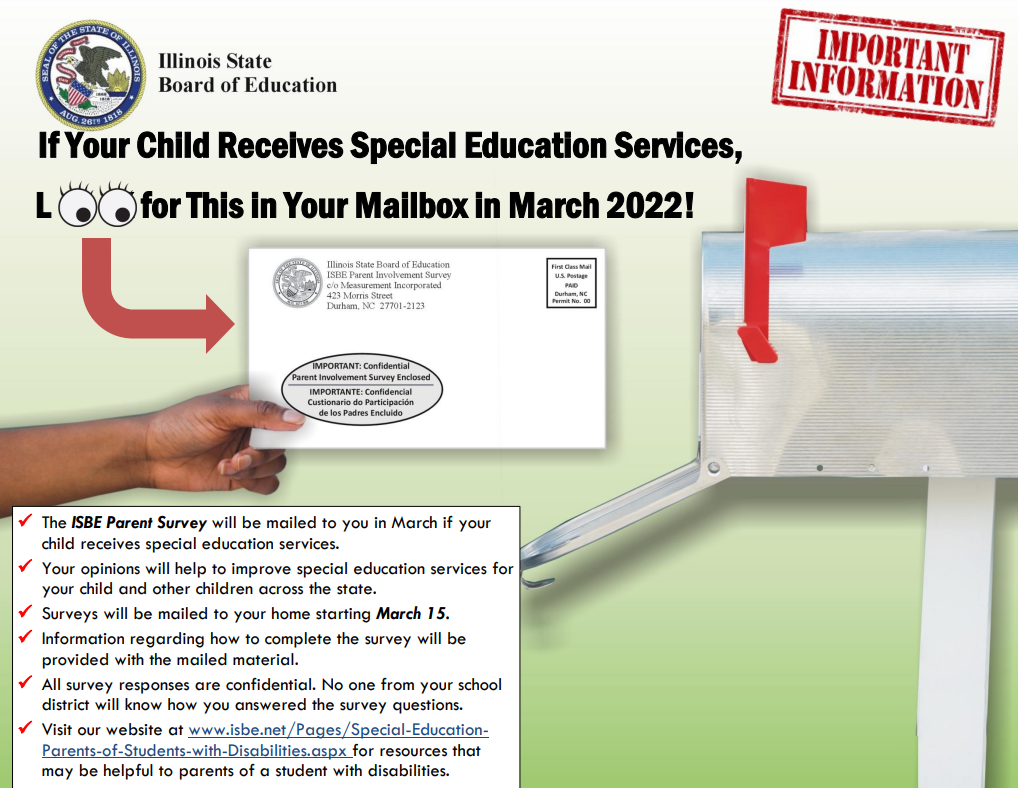 Parents and Community Members: The Illinois Attorney General's Office invites you to a webinar on Thursday, March 3, on A Teen's Online Image & Their Future. This webinar addresses the power of a positive online image. Trends, challenges, and risks specific to teens on social media will be discussed. The importance of maintaining a reputable digital footprint for safety as well as future opportunities is covered. Register here:
https://ilattorneygeneral-gov.zoom.us/webinar/register/WN_yxEGBengQXitxjsoJ_oHJw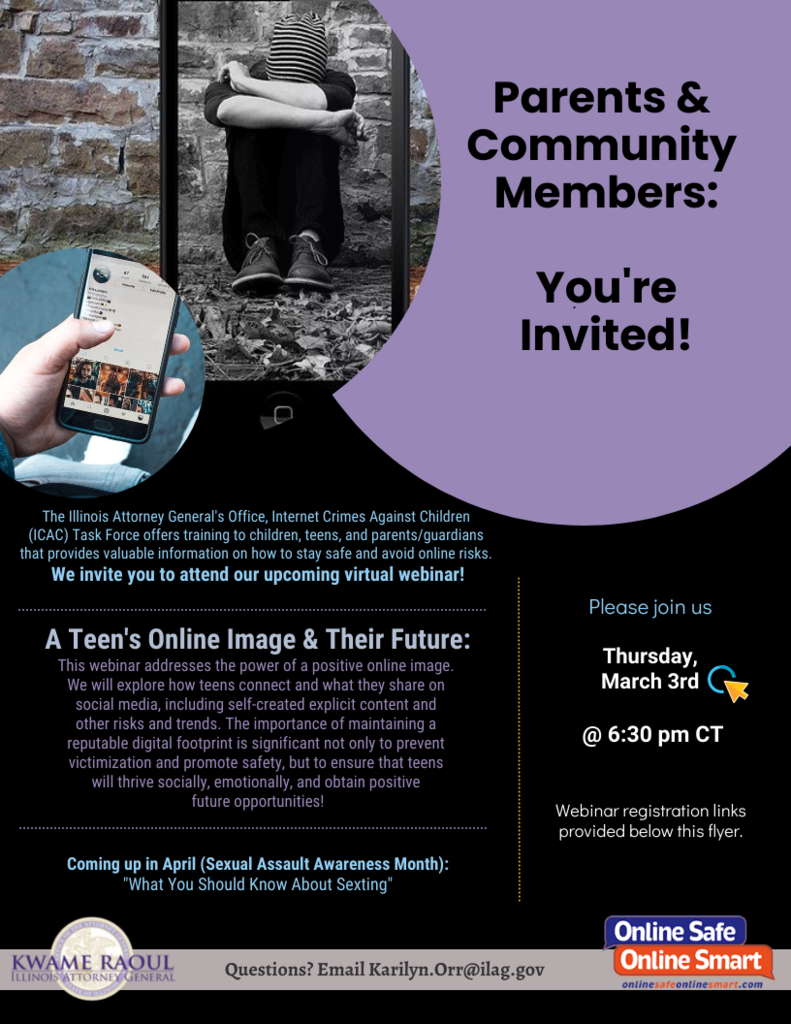 School will be in session on Friday, February 25.

Please see the attached flyers for more information on the Child Tax Credit, Recovery Rebate Tax Credit, and the 2022 tax season.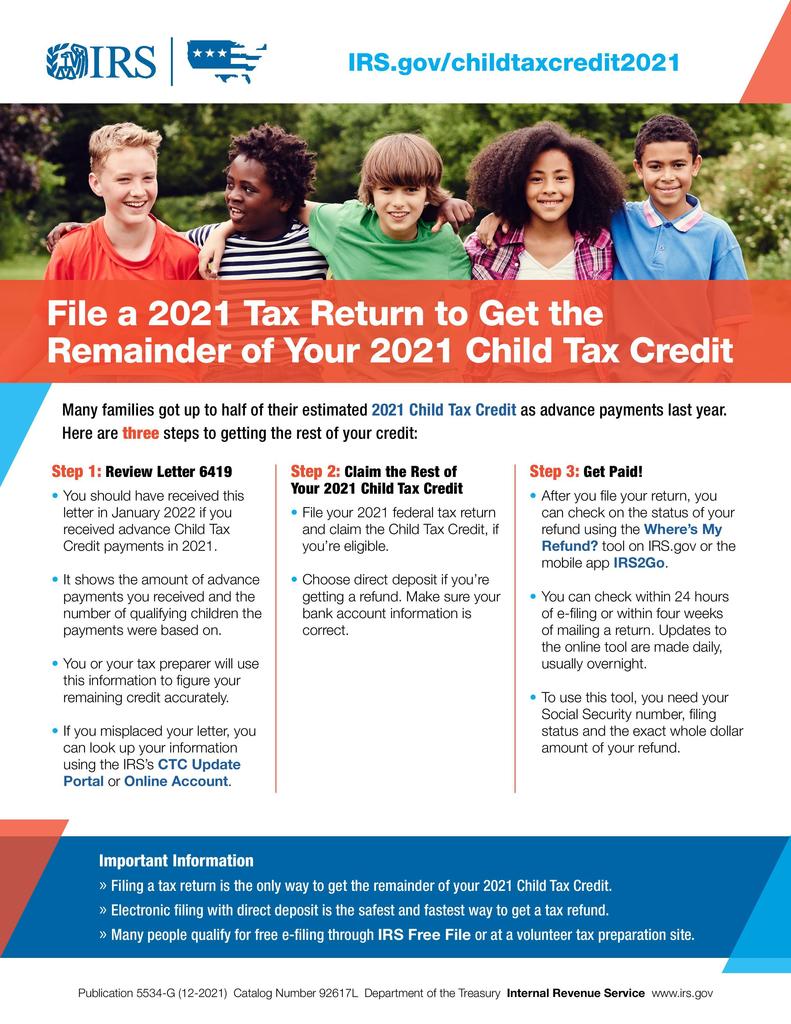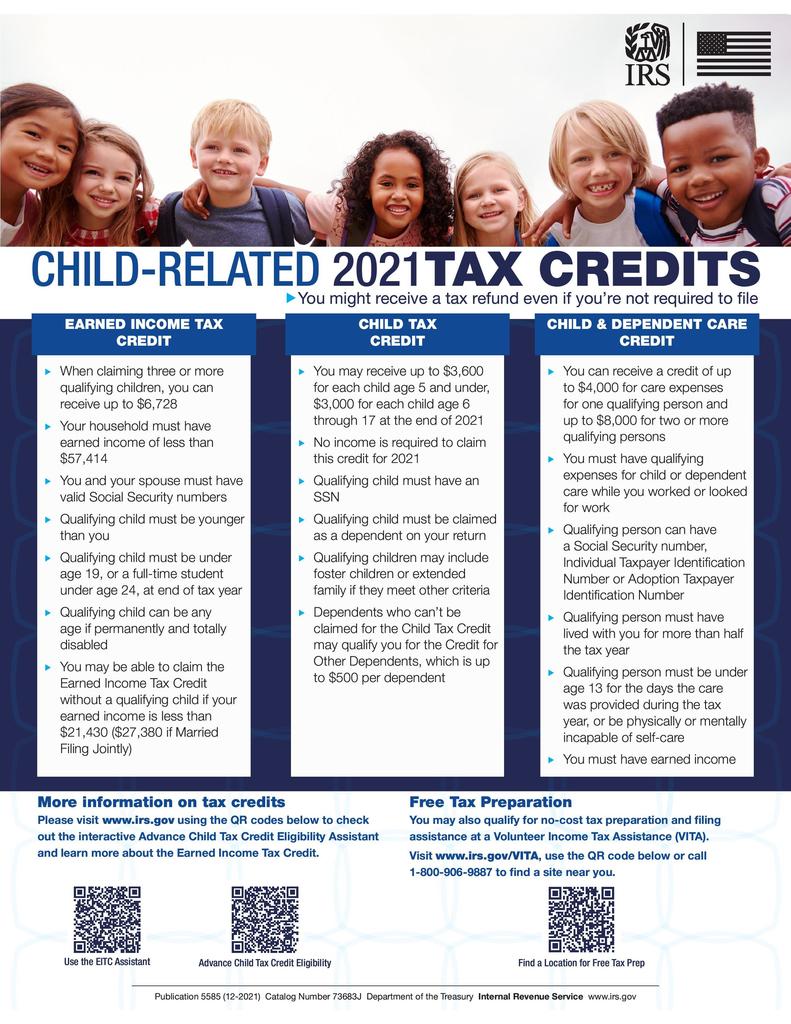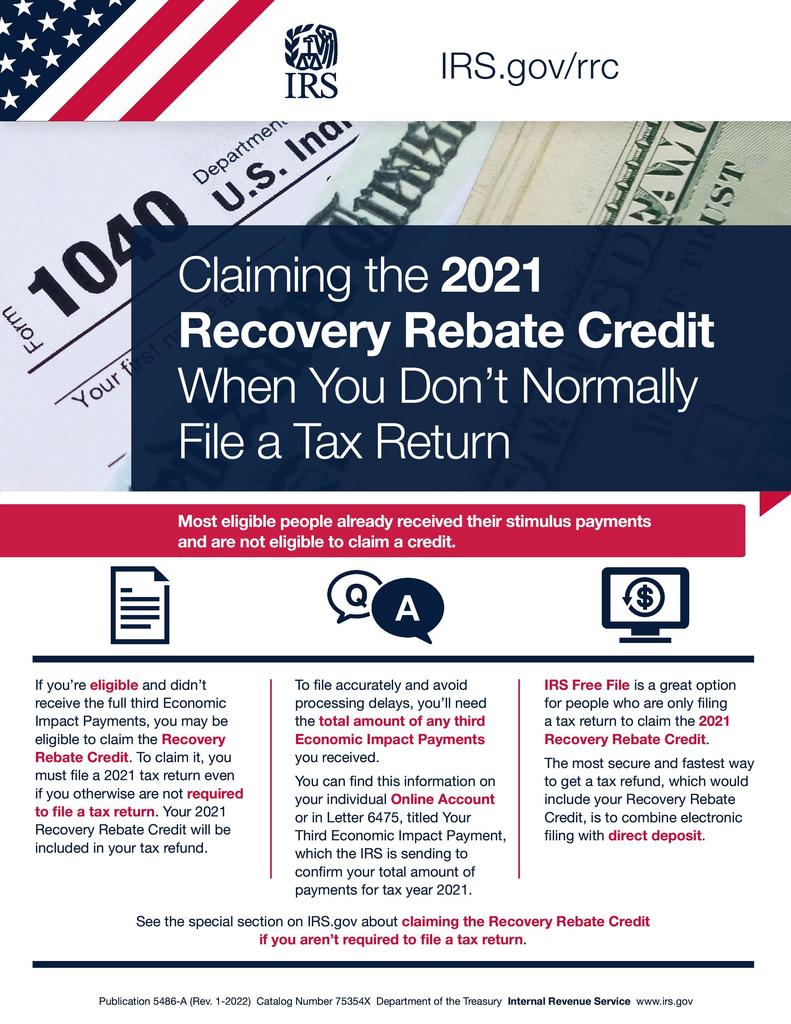 March Breakfast and Lunch Menus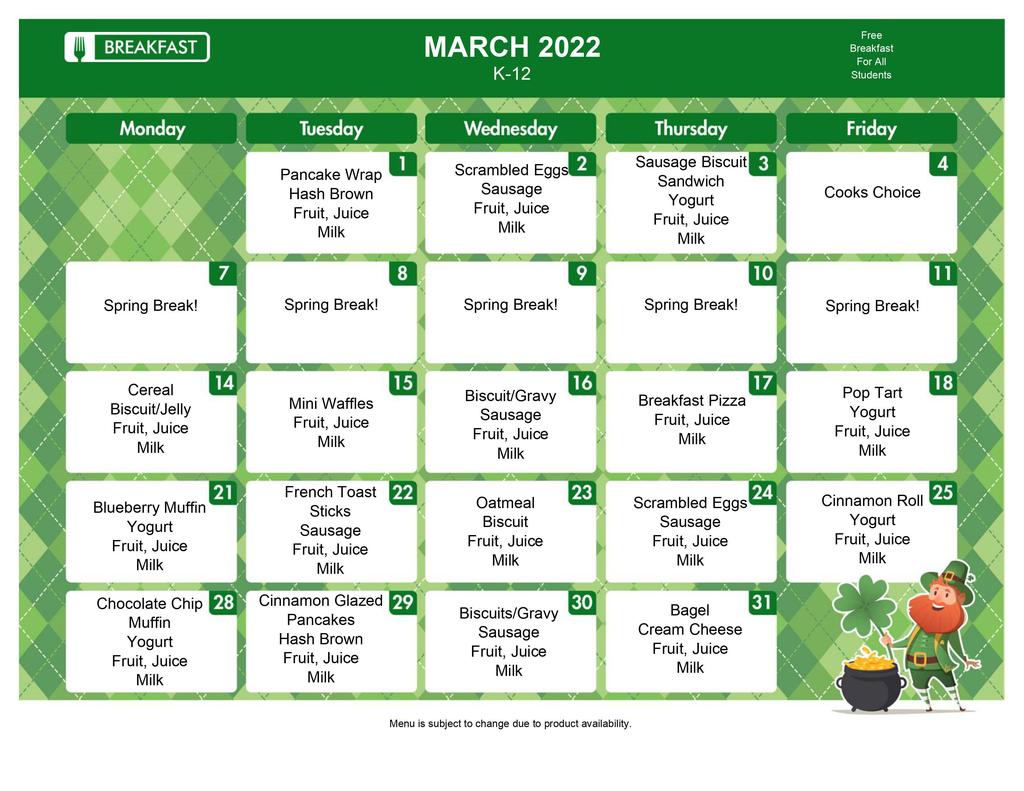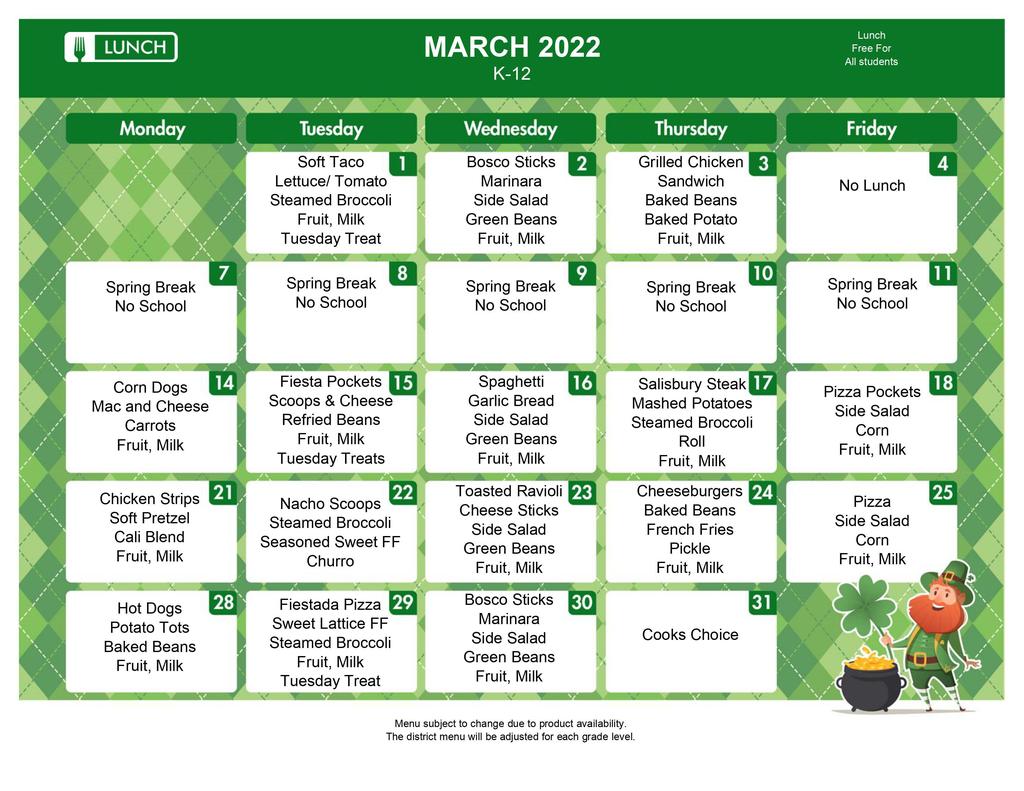 Parents of Future Kindergarten Students in Herrin CUSD #4: NSPC will be conducting a series of Kindergarten Transition Events for our future kindergarten students. During these events, parents and students will meet the faculty of NSPC and students will be able to experience what it is going to be like next year during their first year at NSPC. If your child is going to turn 5 before September 1st of this year, please sign up for this event by using the enclosed link. We hope to see many of our new kindergarten students and families at the 2022 Tiger Cub Club. If you have questions, please feel free to contact NSPC at 618-942-5418.
https://forms.gle/hFyakQdTjFNGuHJi9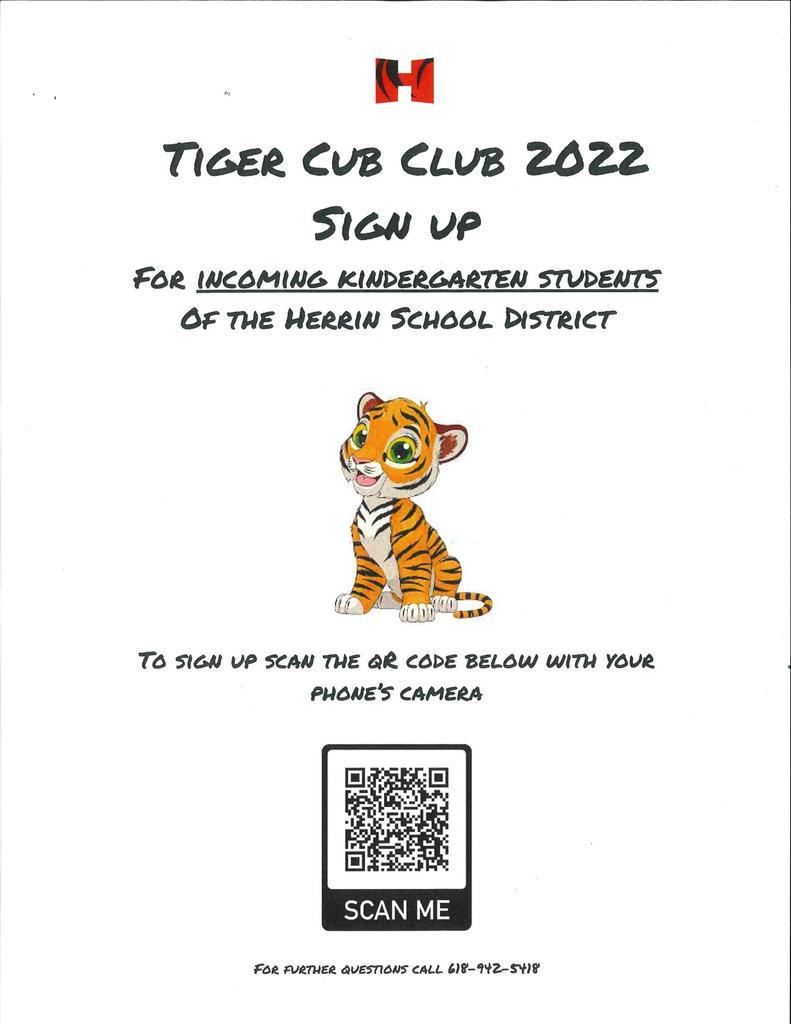 Please see the attached flyer for information on pre-k screenings for the 2022-2023 school year.

Help us tackle hunger in Southern Illinois! For more information on the Salvation Army's Soup-er Bowl Challenge, please contact Cami Horn at 618-993-5854 ext 202 or
camilla.horn@usc.salvationarmy.org
.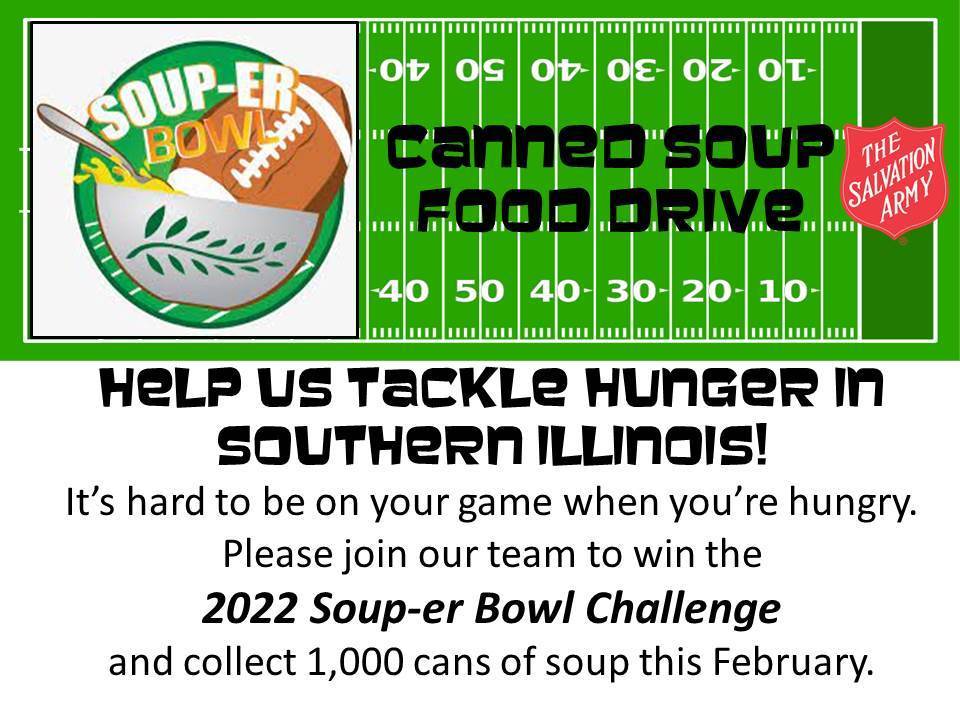 Please see the letter regarding the mask policy for Herrin CUSD 4.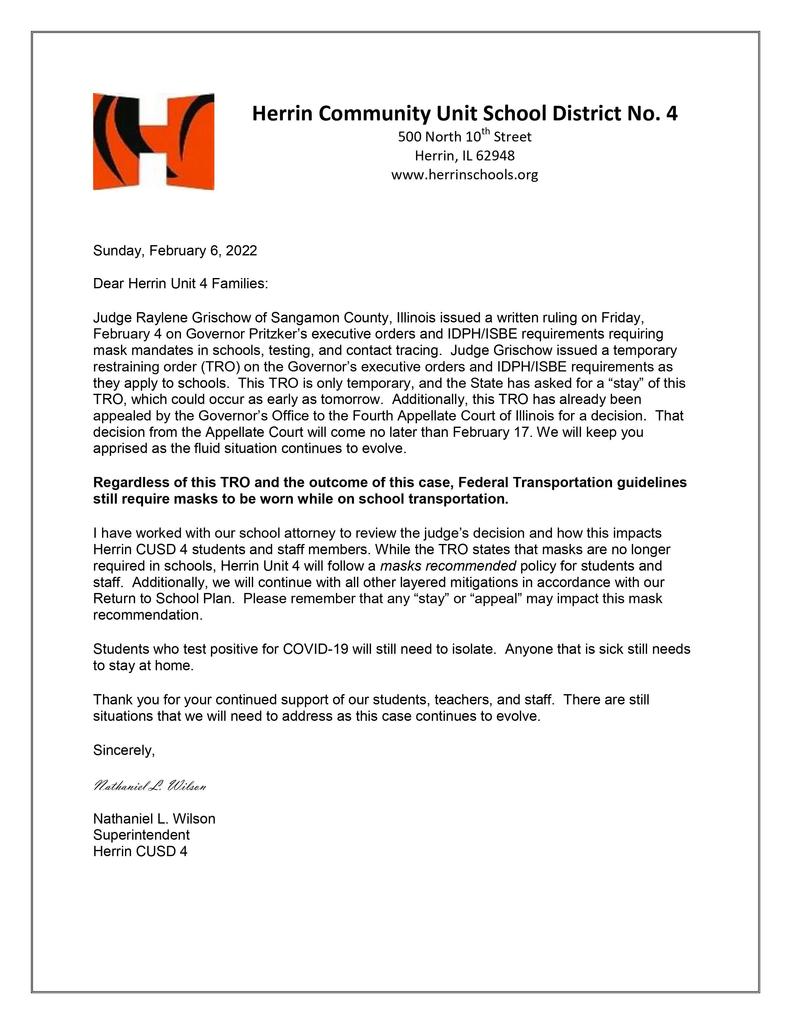 Herrin CUSD No. 4 will join the Illinois State Board of Education (ISBE) in the tenth statewide survey of school climate and learning conditions. The survey provides a unique opportunity for students, teachers and parents to have a voice in improving their schools. From January 11 through March 11, students and teachers will be asked to take a 25 -minute research-based survey to help identify strengths and weaknesses in their school's learning environment. The parent survey supplement will also be administered during the same survey window. These surveys will serve as an opportunity for schools to reflect on progress since the last statewide implementation. The Illinois 5Essentials Survey provides a comprehensive picture of a school's organizational culture in an individualized report measuring five "essentials" critical for school success: Effective Leaders Collaborative Teachers Involved Families Supportive Environment Ambitious Instruction All district schools, including alternative schools that fall under the district's domain, are required to participate in a school learning conditions survey every year. Starting in school year 2018-19, the survey will be required annually. The survey was deemed an important component to balanced accountability under the state's Every Student Succeeds Act (ESSA) plan by stakeholders, which resulted in state legislative changes requiring the survey annually. Principals and superintendents will receive their 5Essentials Reports in April 2022. Survey results will also be reported publicly on the 5Essentials reporting site in Spring 2022 and on the State School Report Card website in Fall 2022. An optional parent survey is again available to all schools as a supplement to the 5Essentials Survey for teachers and students—results from the parent survey supplement will be included only in the individual school 5Essential Reports. On behalf of the Illinois State Board of Education, UChicago Impact is providing Illinois 5Essentials to schools statewide. Teachers, students, and parents may complete the Illinois 5Essentials Survey online. For more information visit:
www.5-essentials.org/illinois
. To access the parent survey, please visit
https://survey.5-essentials.org/illinois/?target_name=parent
.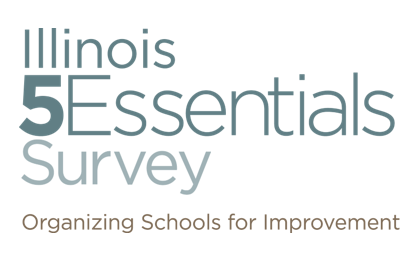 The number of positive Covid cases in Herrin CUSD #4 on Monday, January 31, 2022.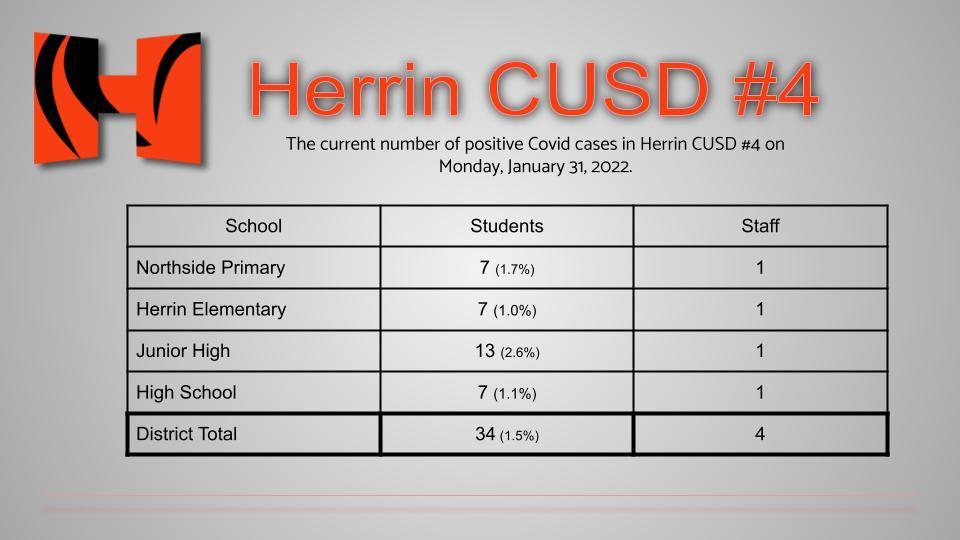 The number of positive Covid cases in Herrin CUSD #4 on Monday, January 24, 2022.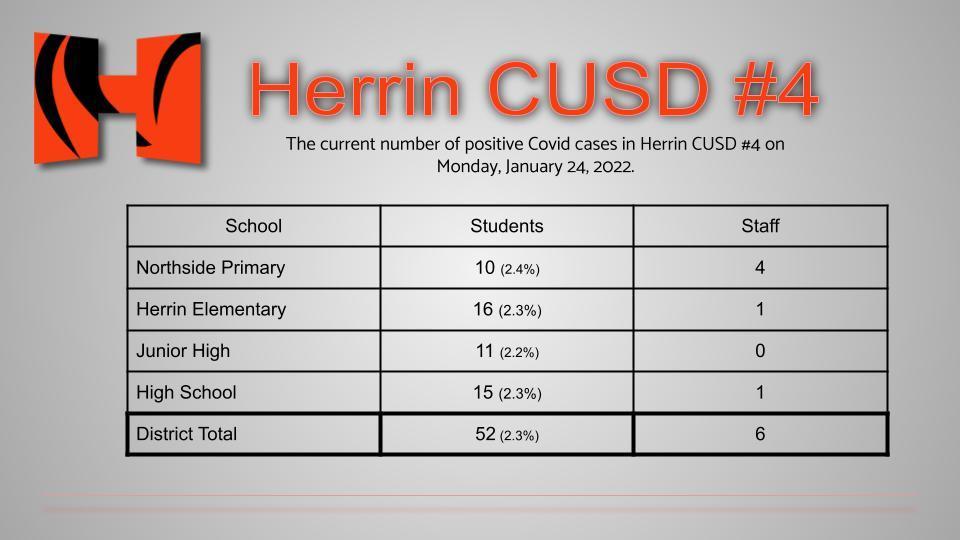 Residential households in the U.S. can order one set of 4 free at-home tests from USPS.com. Here's what you need to know about your order: -Limit of one order per residential address -One order includes 4 individual rapid antigen COVID-19 tests -Orders will ship free starting in late January Go to
https://special.usps.com/testkits
to order!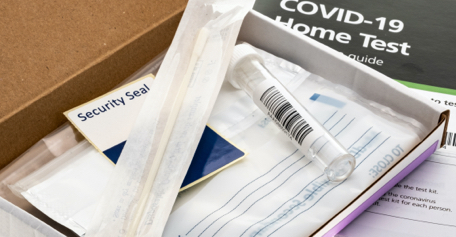 The number of positive Covid cases in Herrin CUSD #4 on Thursday, January 20, 2022.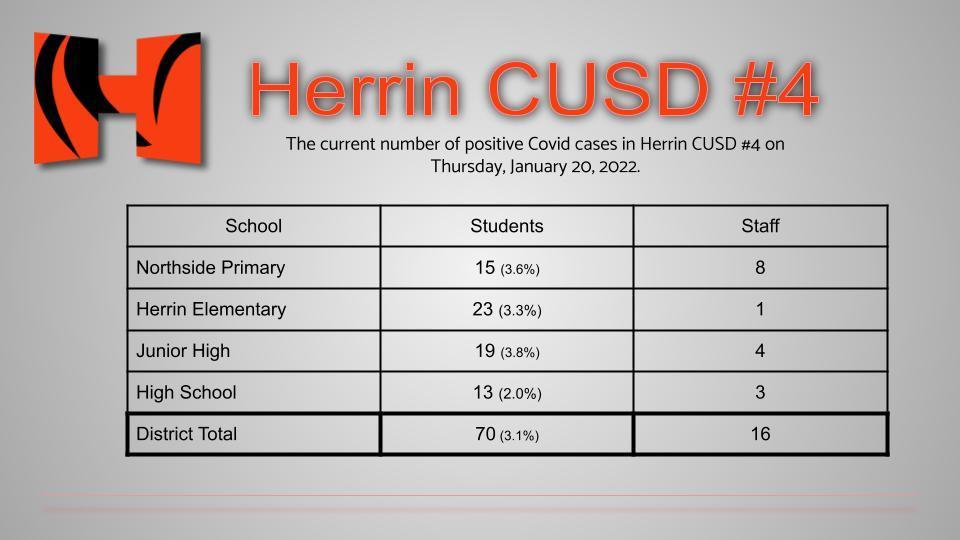 February Breakfast and Lunch Menus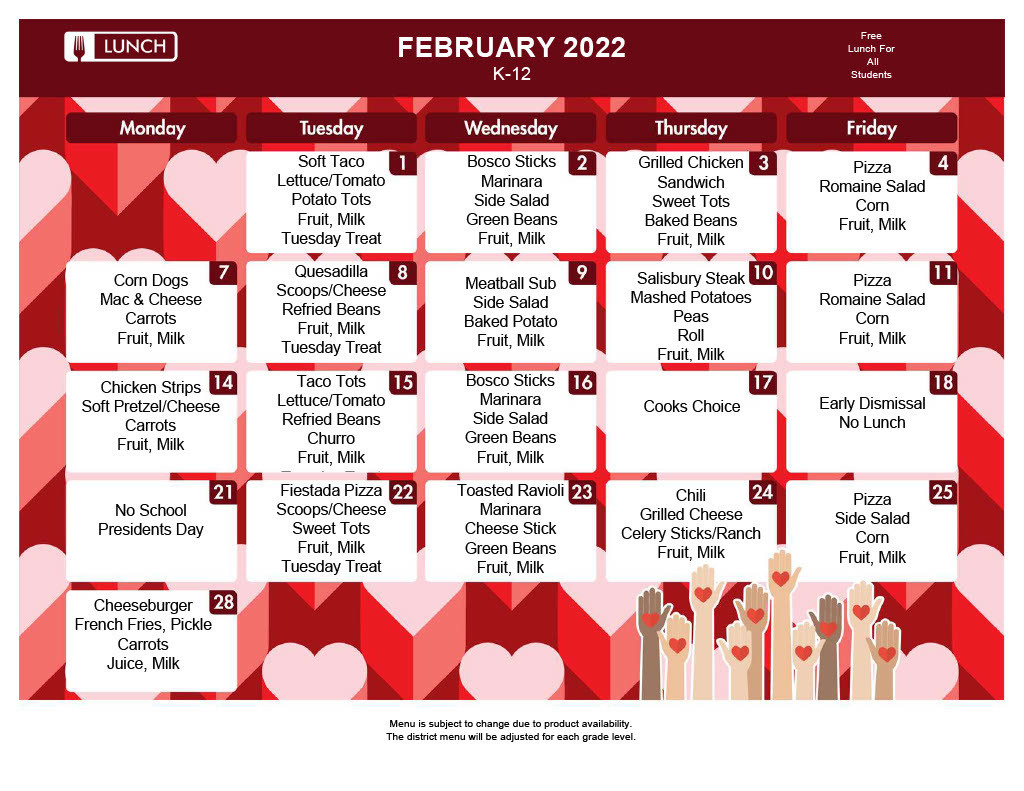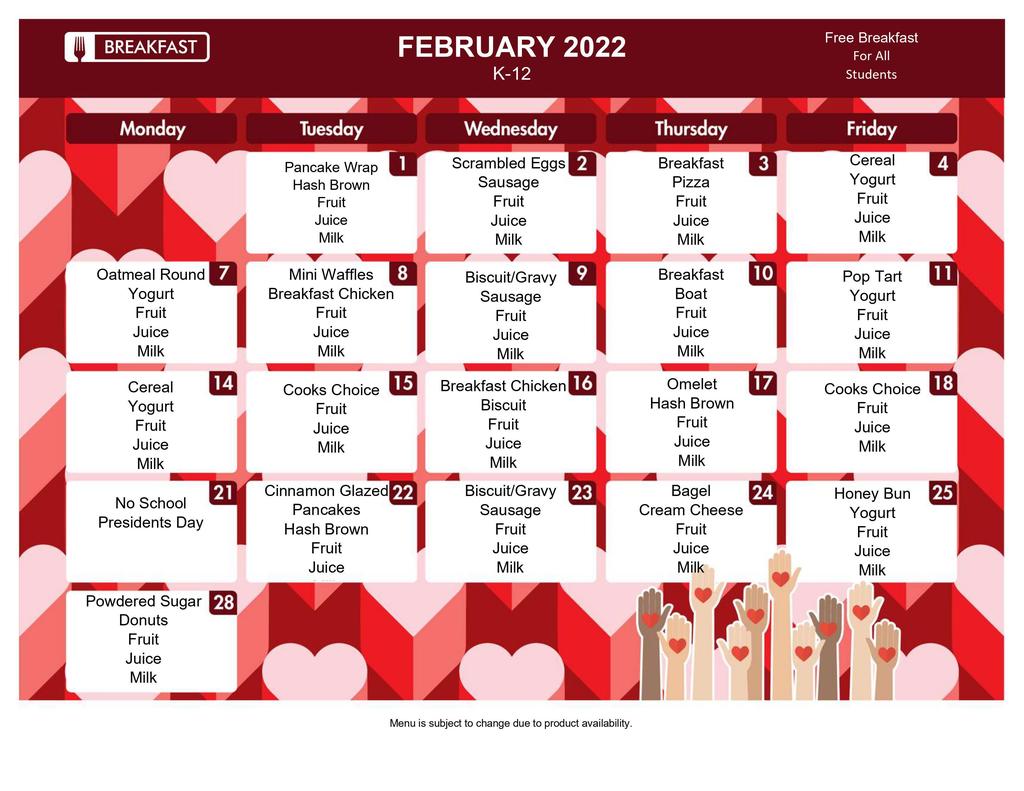 The number of positive Covid cases in Herrin CUSD #4 on Tuesday, January 18, 2022.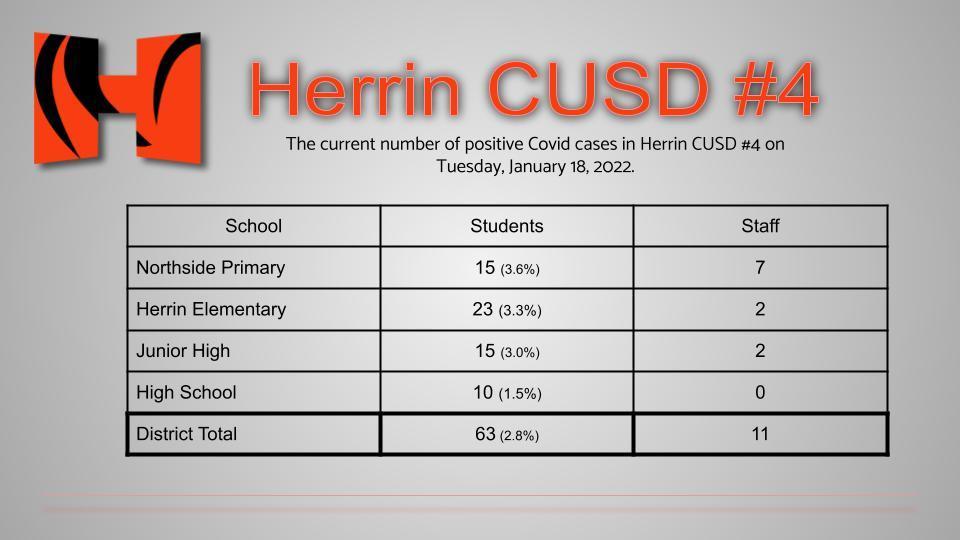 The current number of positive Covid cases in Herrin CUSD #4 on Thursday, January 13, 2022. Please note that HES data was not available.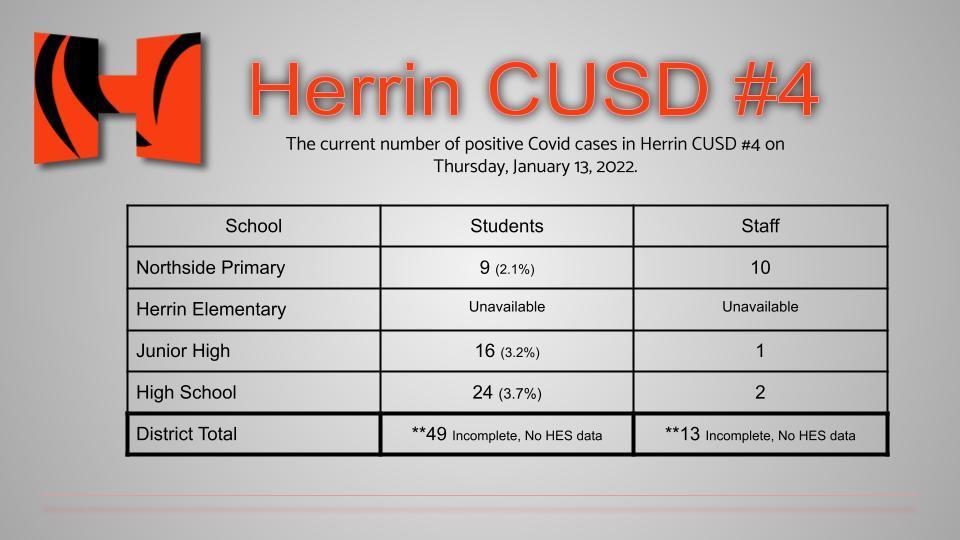 Please see the attached flyer for more information on the Child Tax Credit and the 2021 tax season.