Please see the attached list of food pantries in Williamson and Franklin Counties. These are great resources for families in Southern Illinois!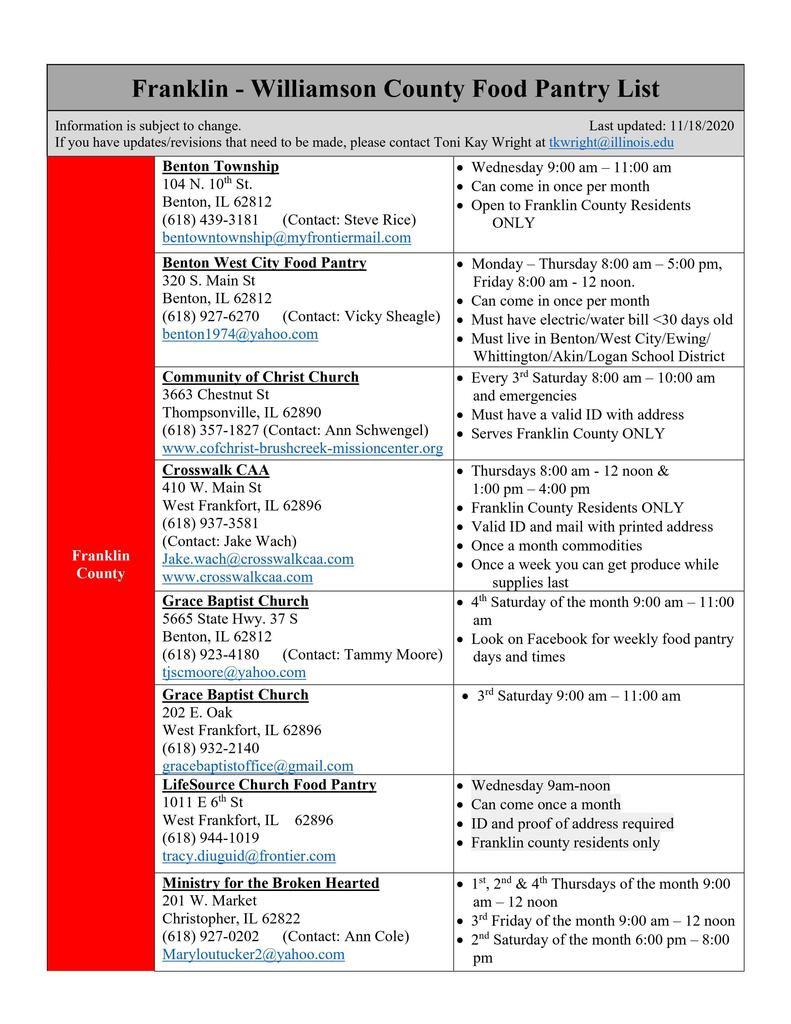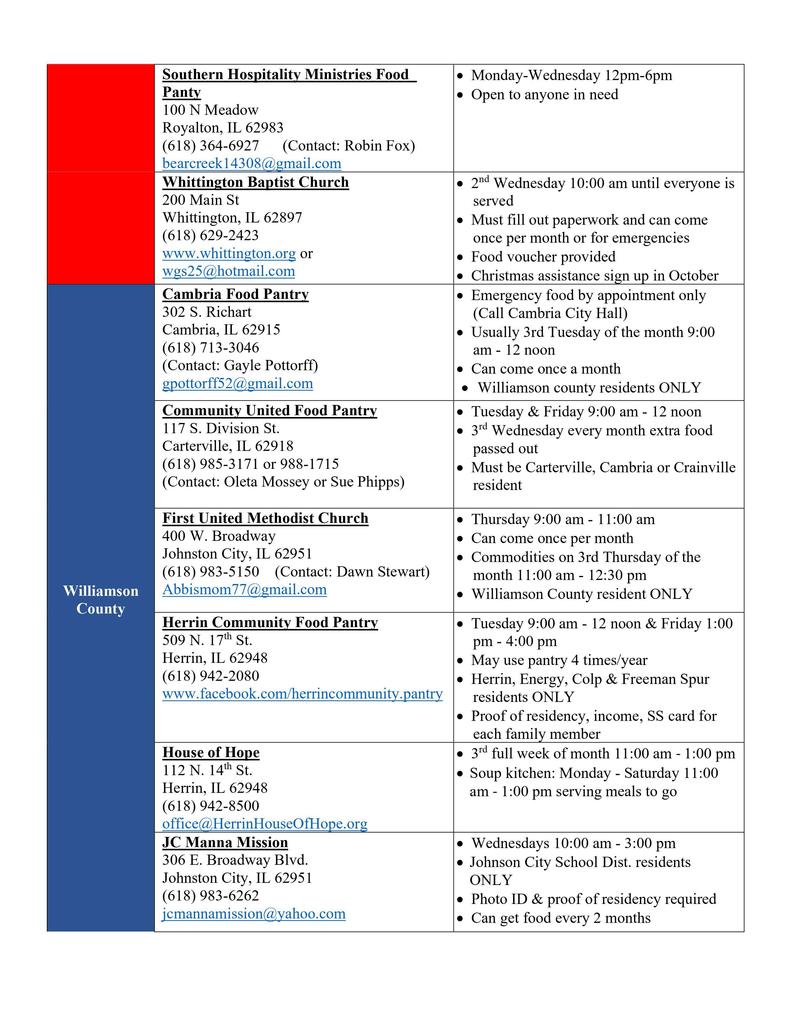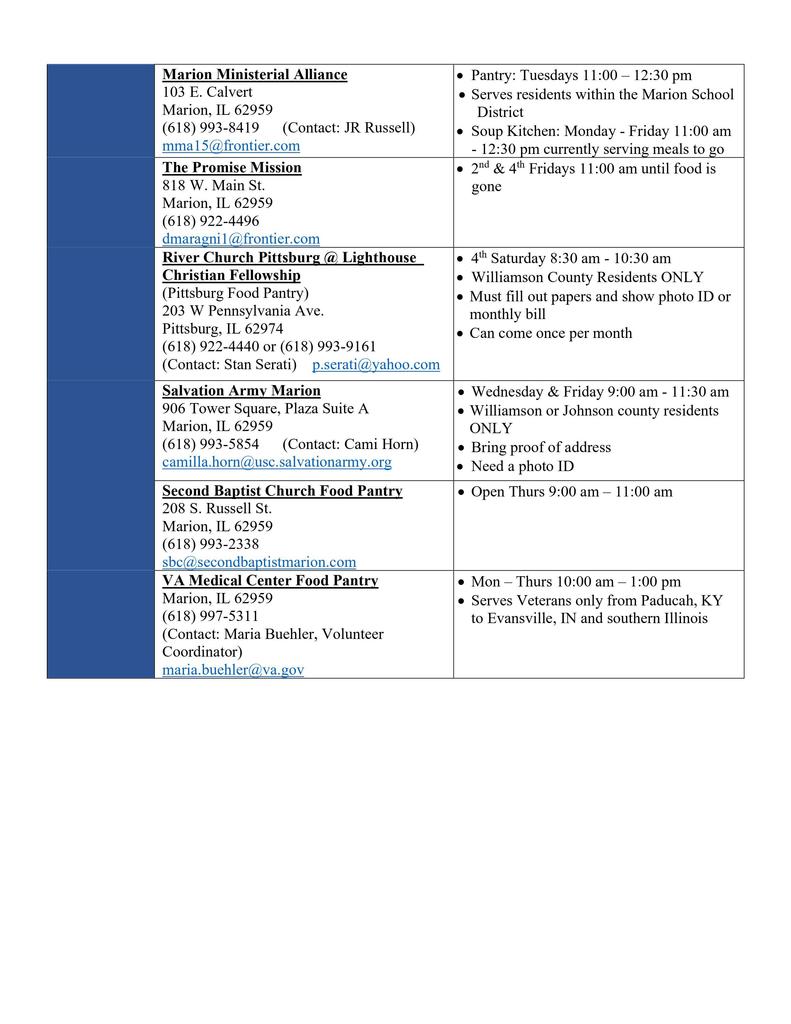 Please see the attached flyer for more information on a free clinic scheduled for July 22-31 in Carbondale. Military personnel will offer basic medical, vision and dental services to the public at no cost to patients.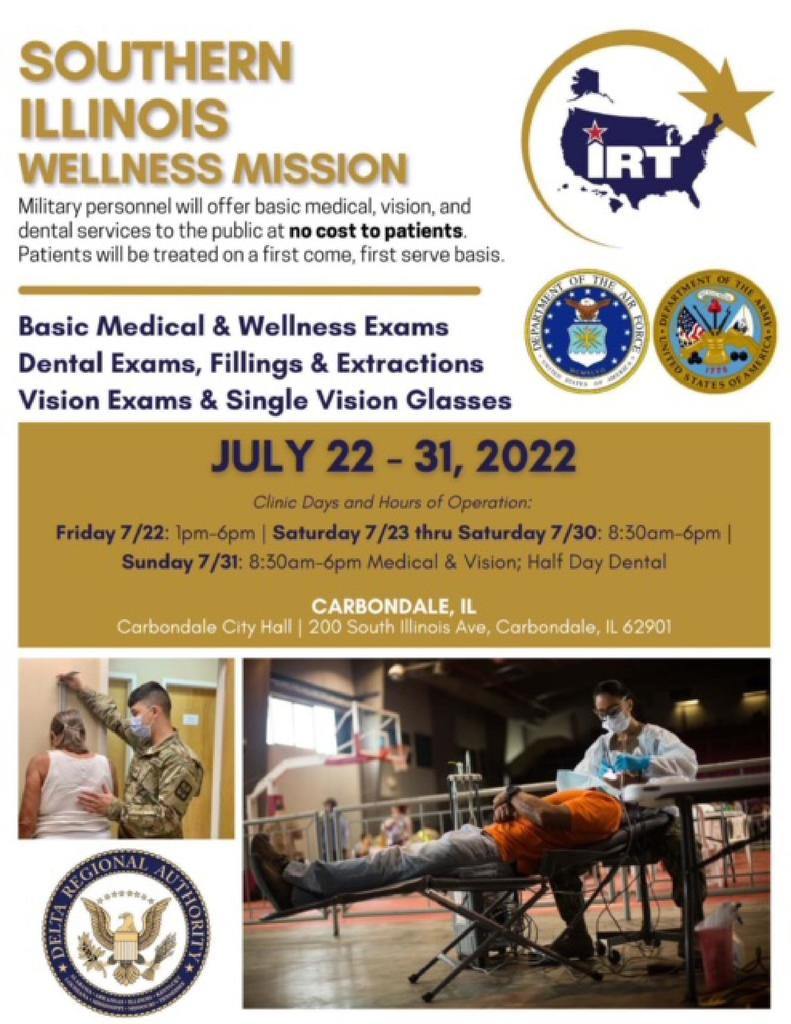 Kona Ice will be at Herrin Junior High School on Tuesday, May 3, from 11:15 am-1:15 pm as a fundraiser for Wyatt Reed, a student at HJHS, who was recently diagnosed with cancer. Come out and show your support for Wyatt!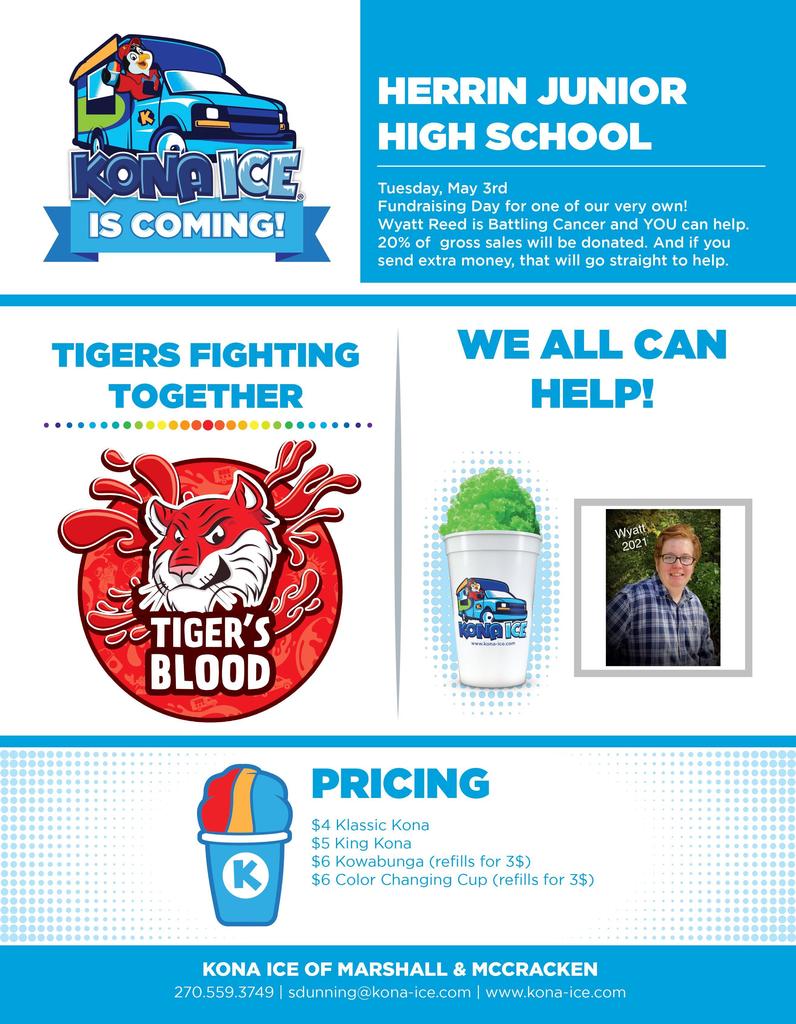 May Breakfast and Lunch Menus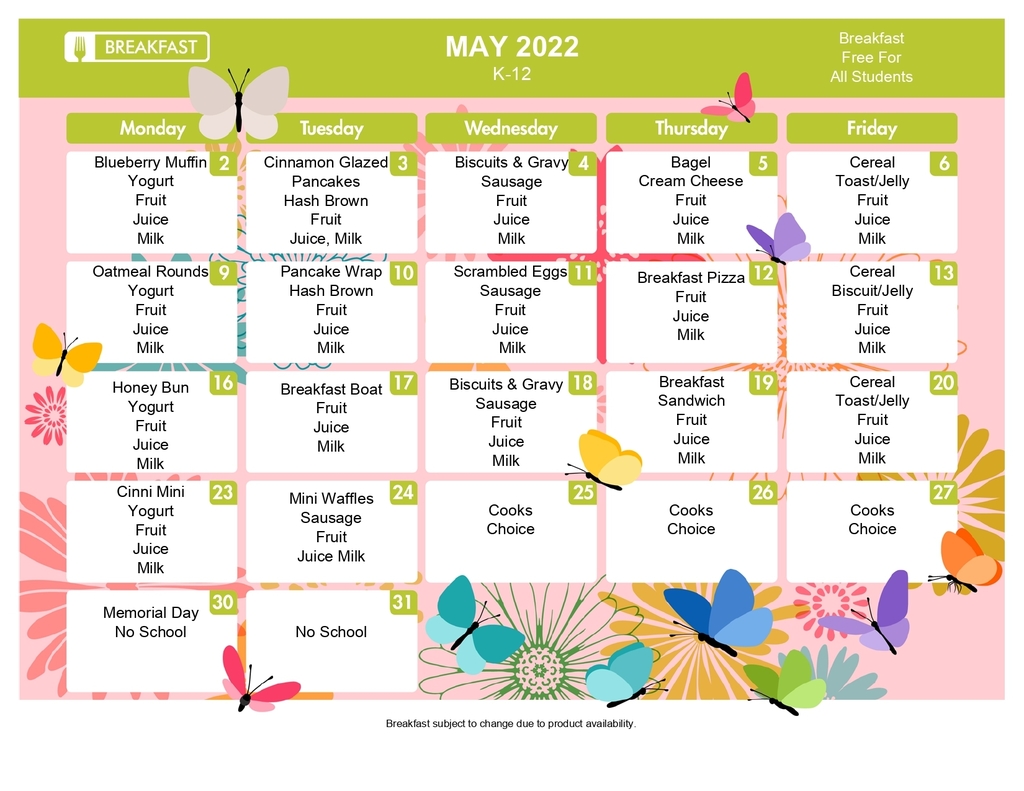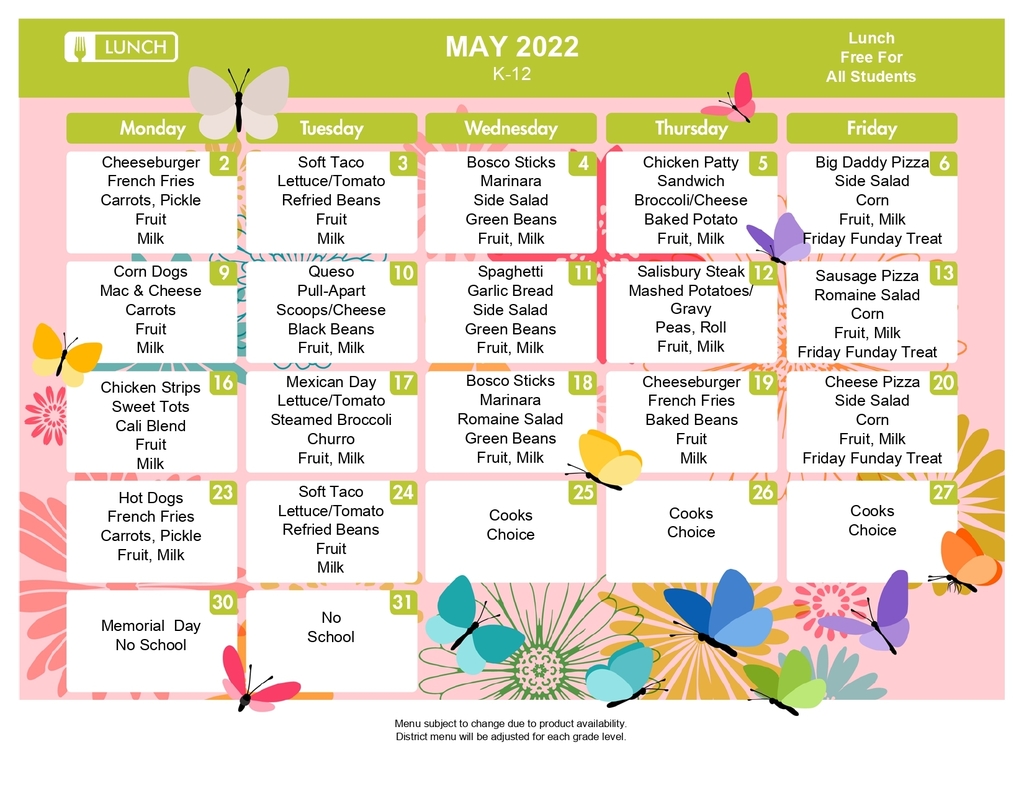 Make plans to participate in this year's Summer Stock-Up Food Drive! Donations can be dropped off at any of our schools from May 9-13.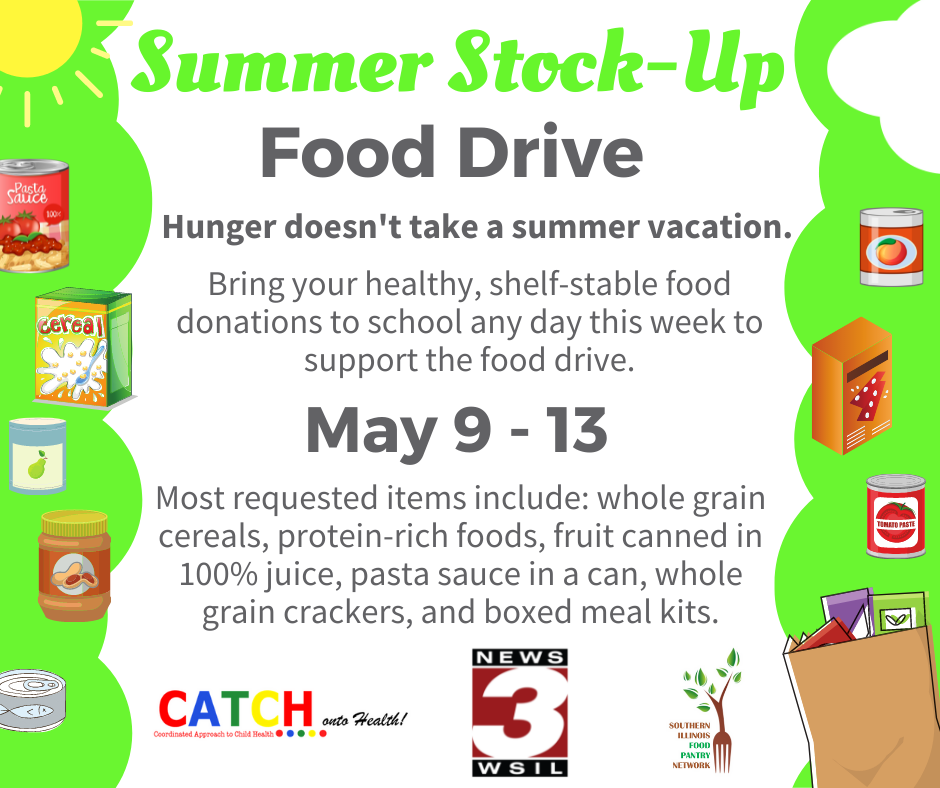 Parents of High School Students: Please see the attached letter regarding the Illinois Youth Survey. Sophomores and Seniors will be taking this survey during their Advisory classes on Monday, May 2, 2022.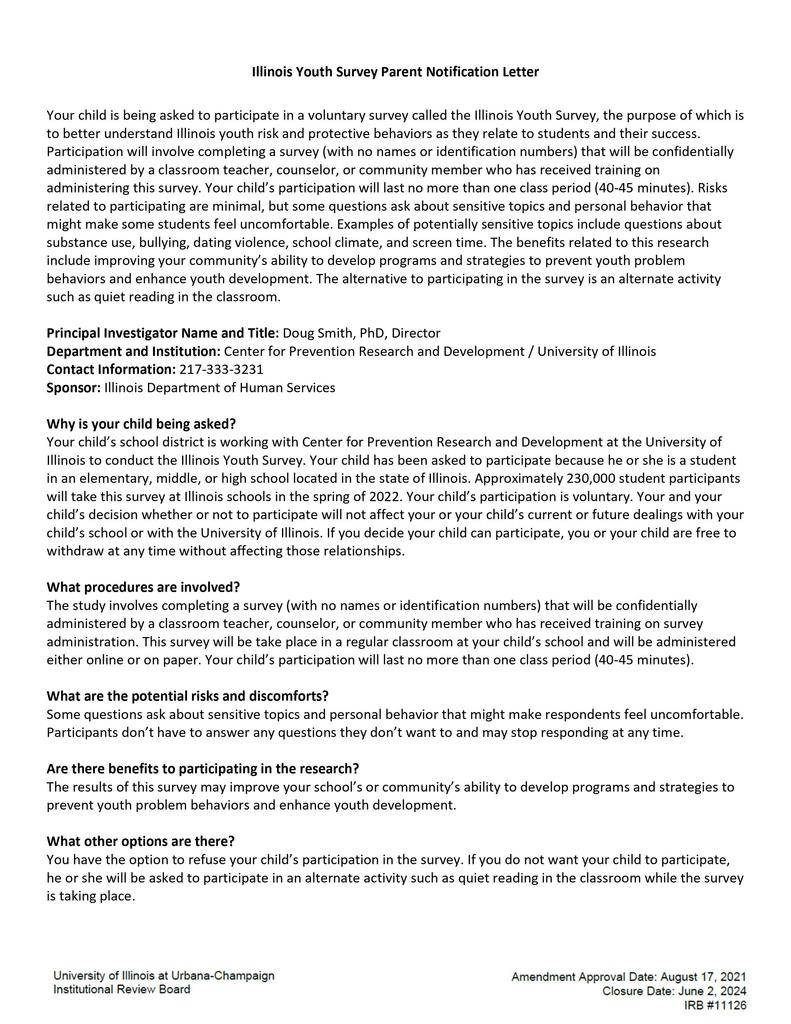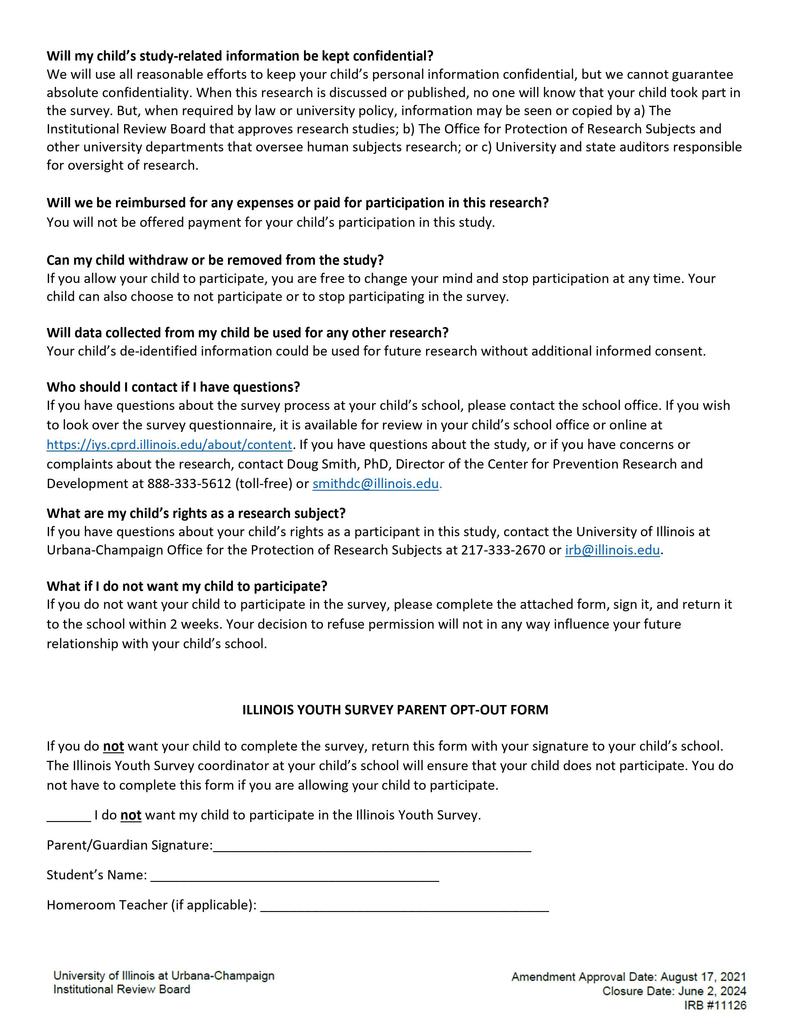 Please see the attached update regarding upcoming state and local testing. The Physical Fitness Assessment is no longer required for the 2021-2022 school year, per ISBE.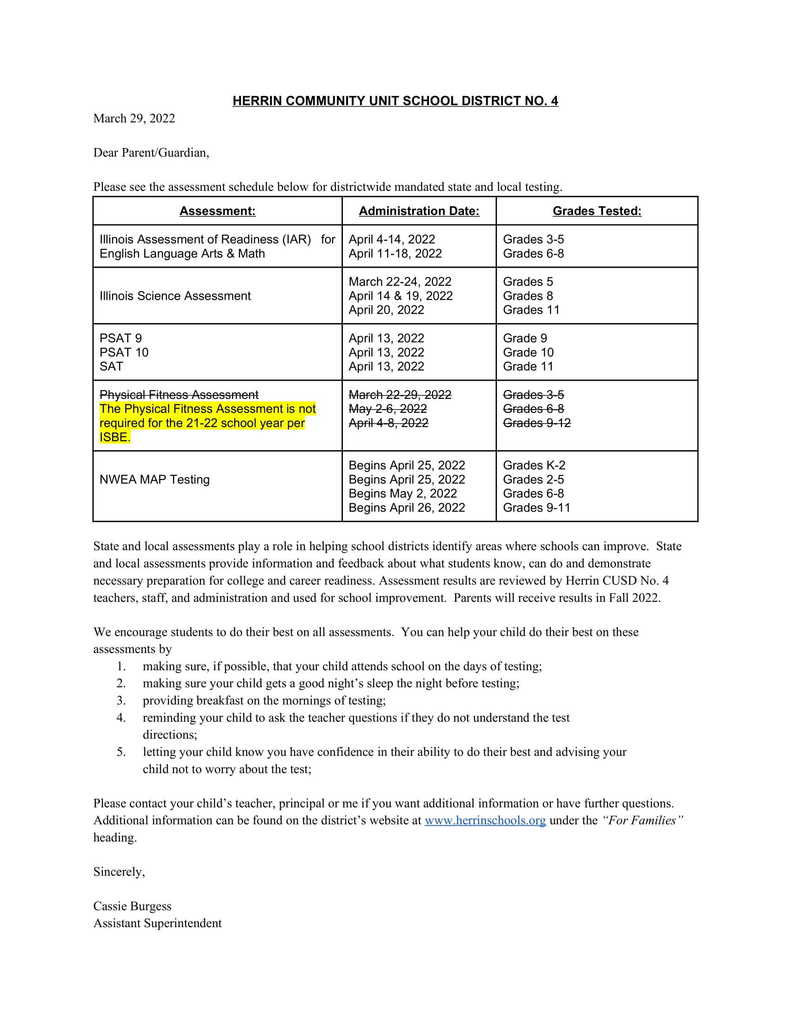 Please see the attached letter from Assistant Superintendent Cassie Burgess regarding upcoming state and local testing.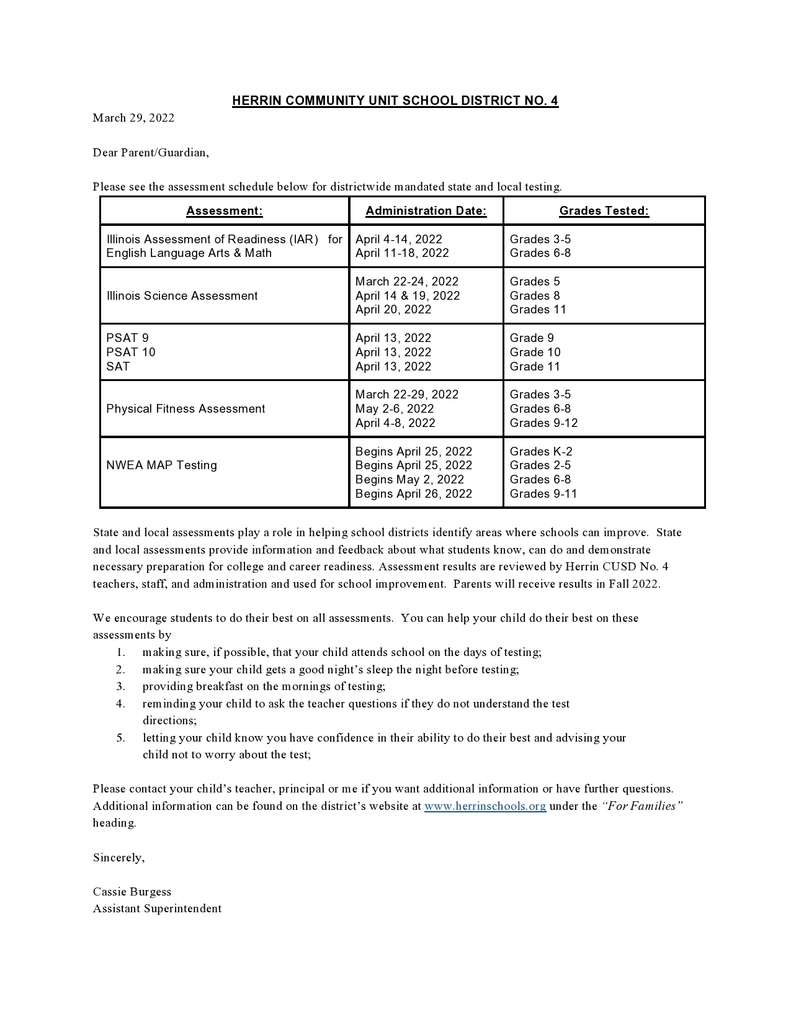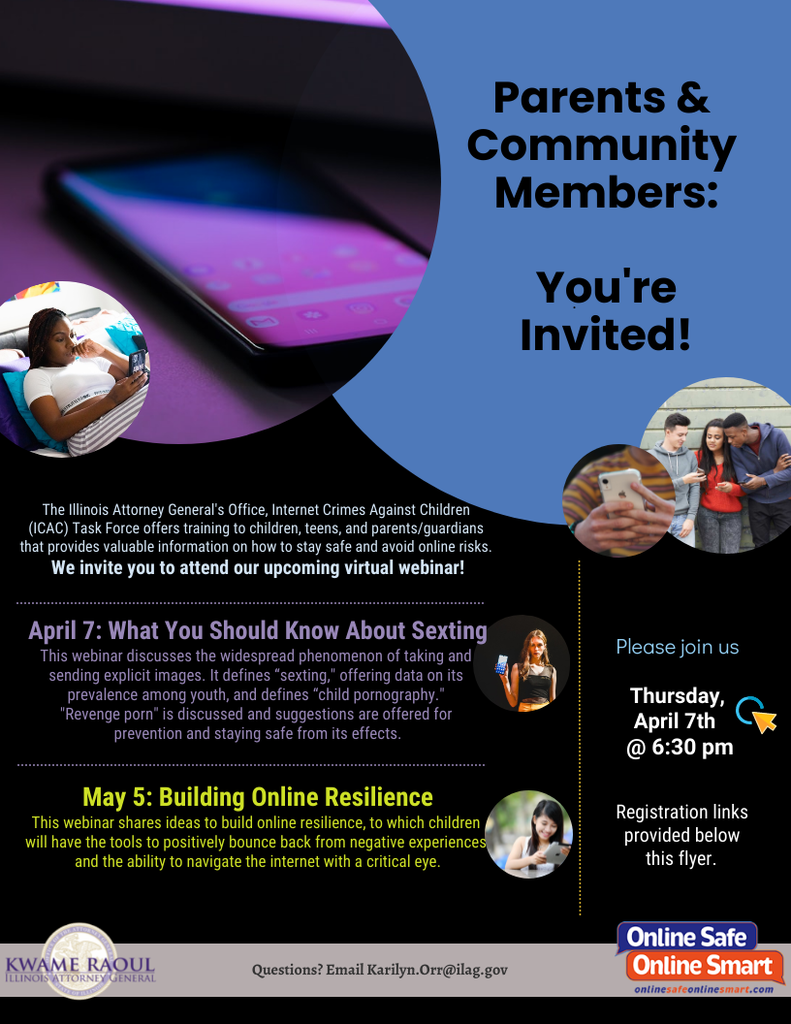 April Breakfast and Lunch Menus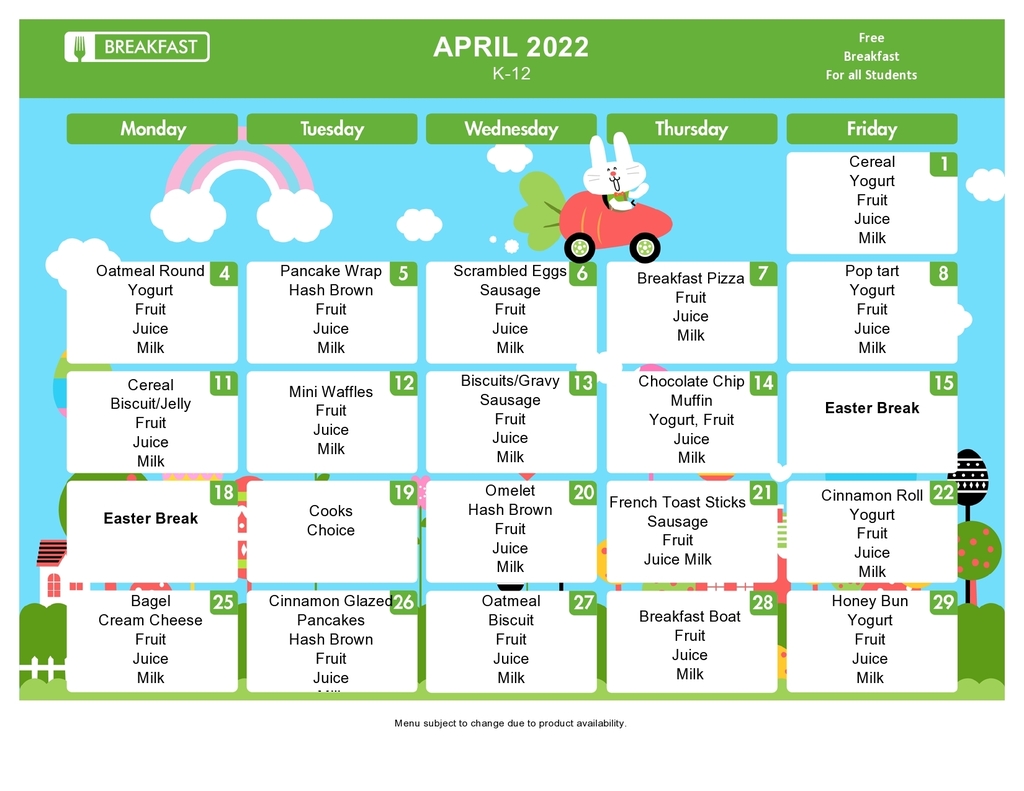 Updated 2021-2022 School Calendar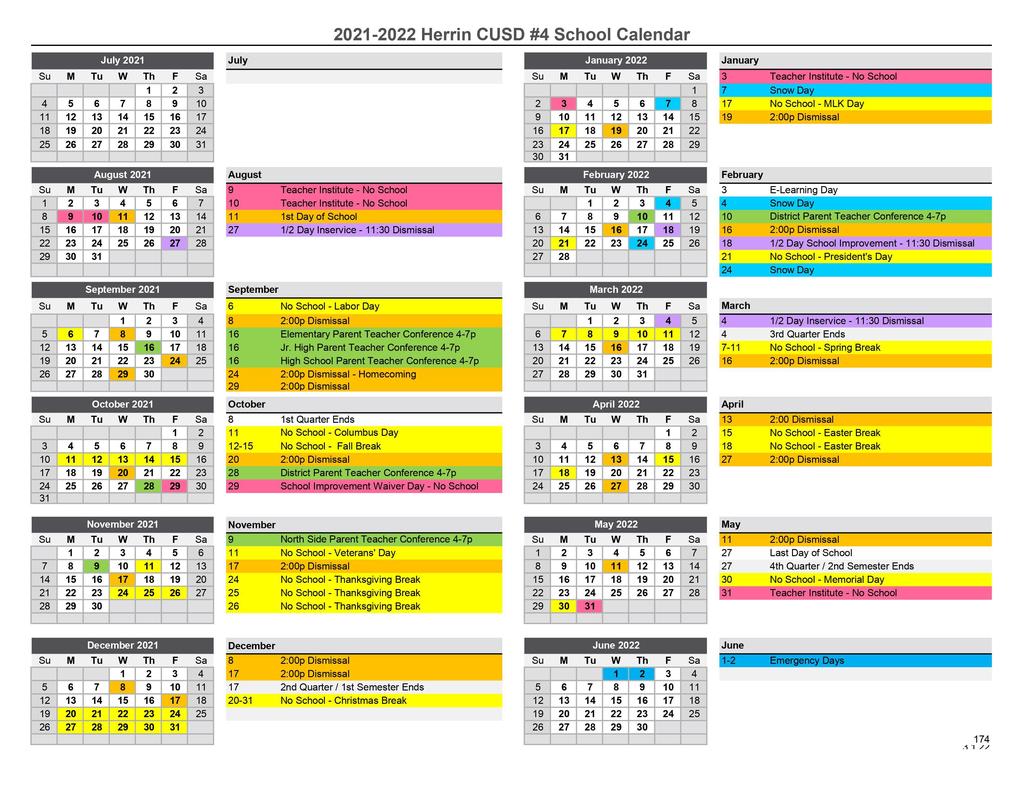 Parents of students who receive special education services: Herrin was selected this year for the Indicator SSP 8 survey. This is a confidential parent survey sent to households asking for their opinion of the school district's involvement with their child with a disability, including questions on how their child is treated and how the school communicates. Please be on the lookout for this survey in your mailbox this month!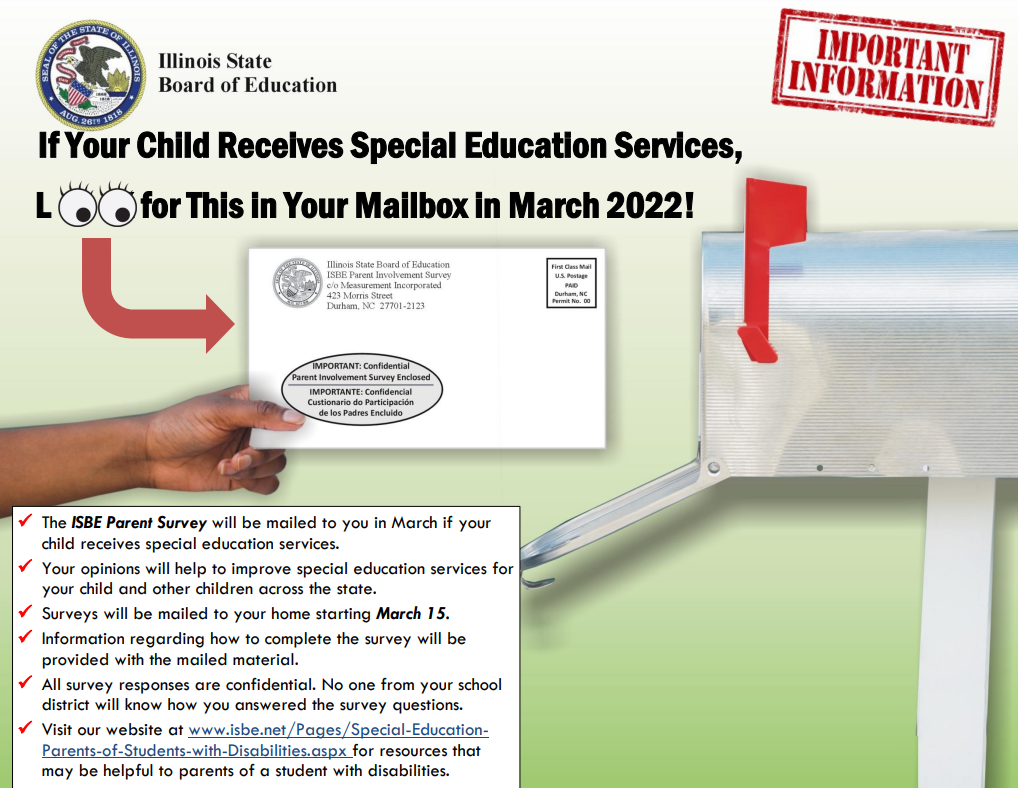 Parents and Community Members: The Illinois Attorney General's Office invites you to a webinar on Thursday, March 3, on A Teen's Online Image & Their Future. This webinar addresses the power of a positive online image. Trends, challenges, and risks specific to teens on social media will be discussed. The importance of maintaining a reputable digital footprint for safety as well as future opportunities is covered. Register here:
https://ilattorneygeneral-gov.zoom.us/webinar/register/WN_yxEGBengQXitxjsoJ_oHJw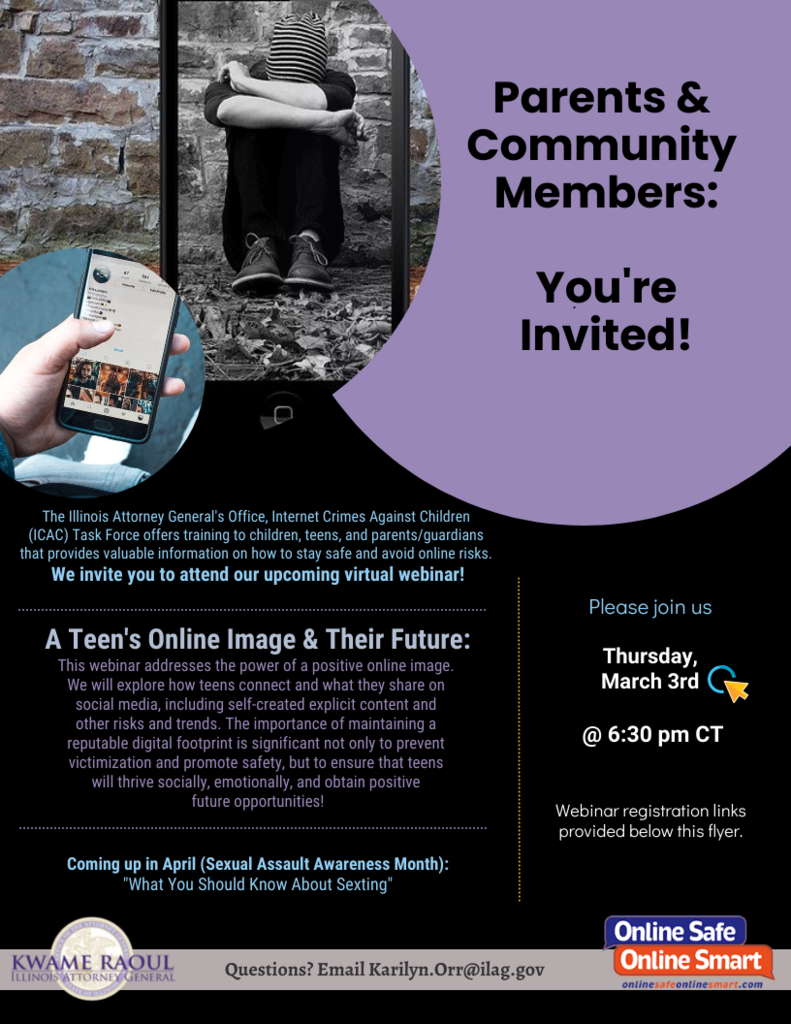 School will be in session on Friday, February 25.

Please see the attached flyers for more information on the Child Tax Credit, Recovery Rebate Tax Credit, and the 2022 tax season.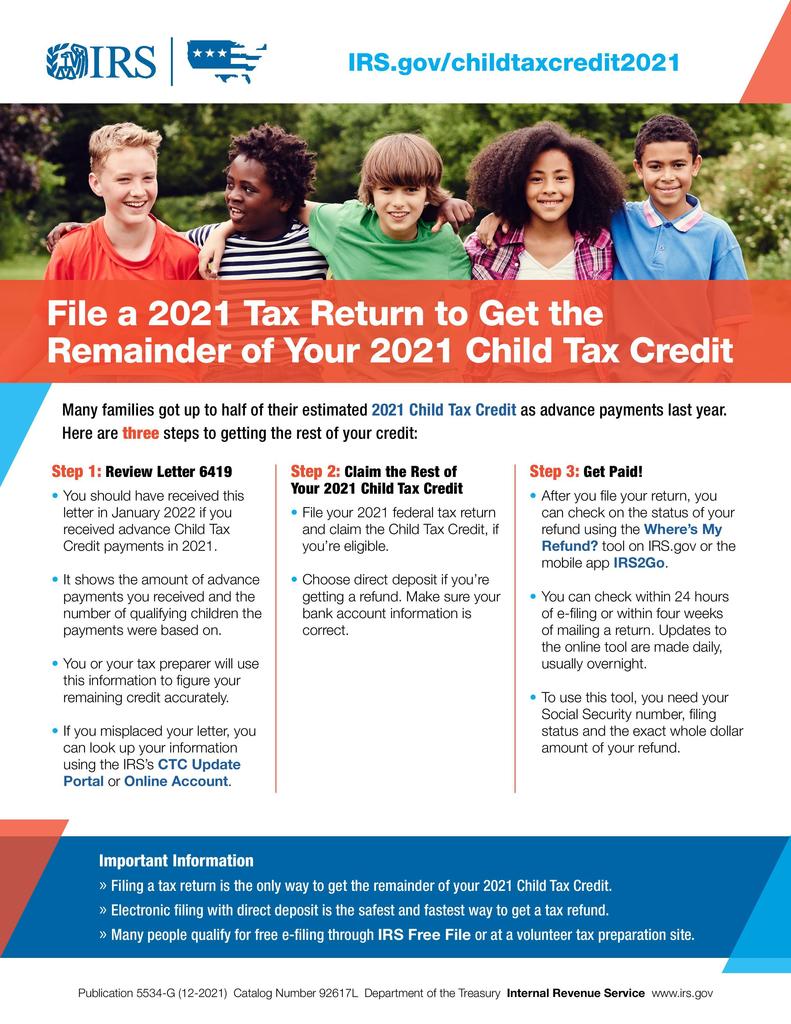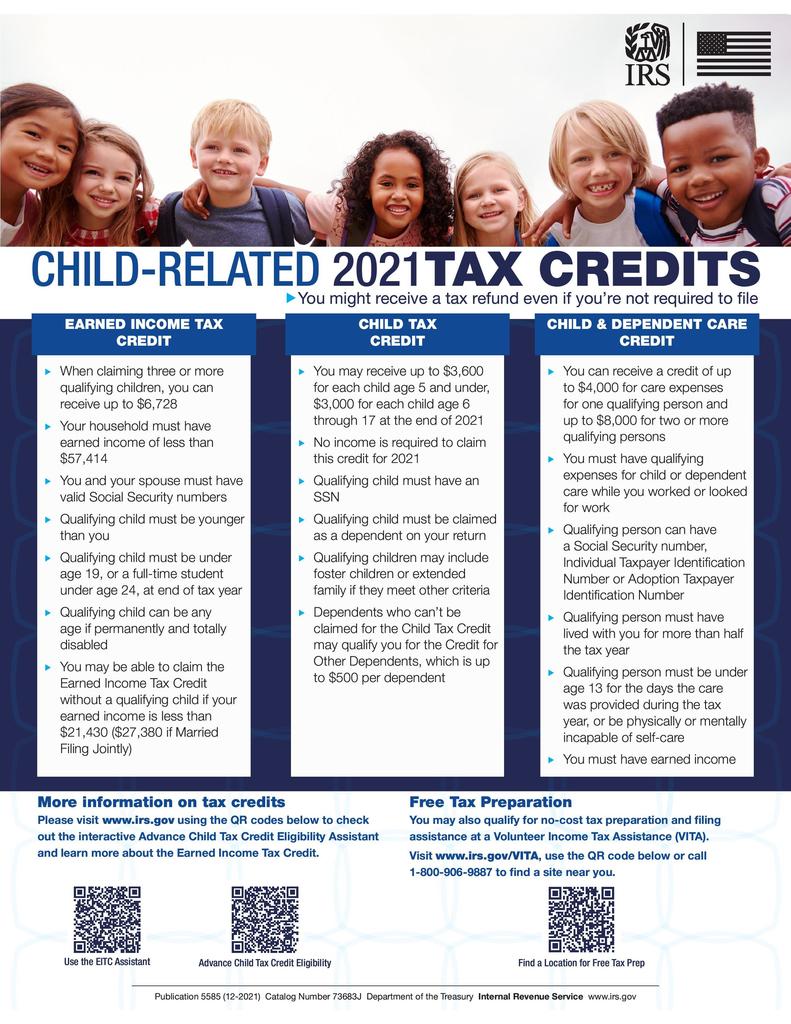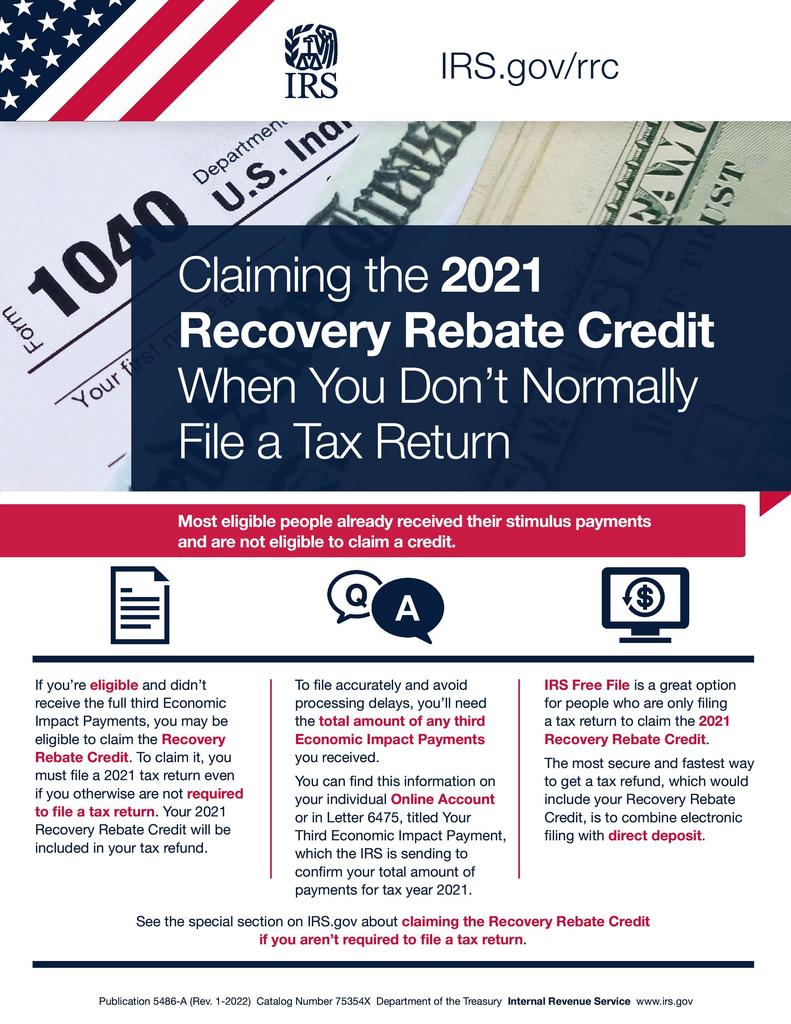 March Breakfast and Lunch Menus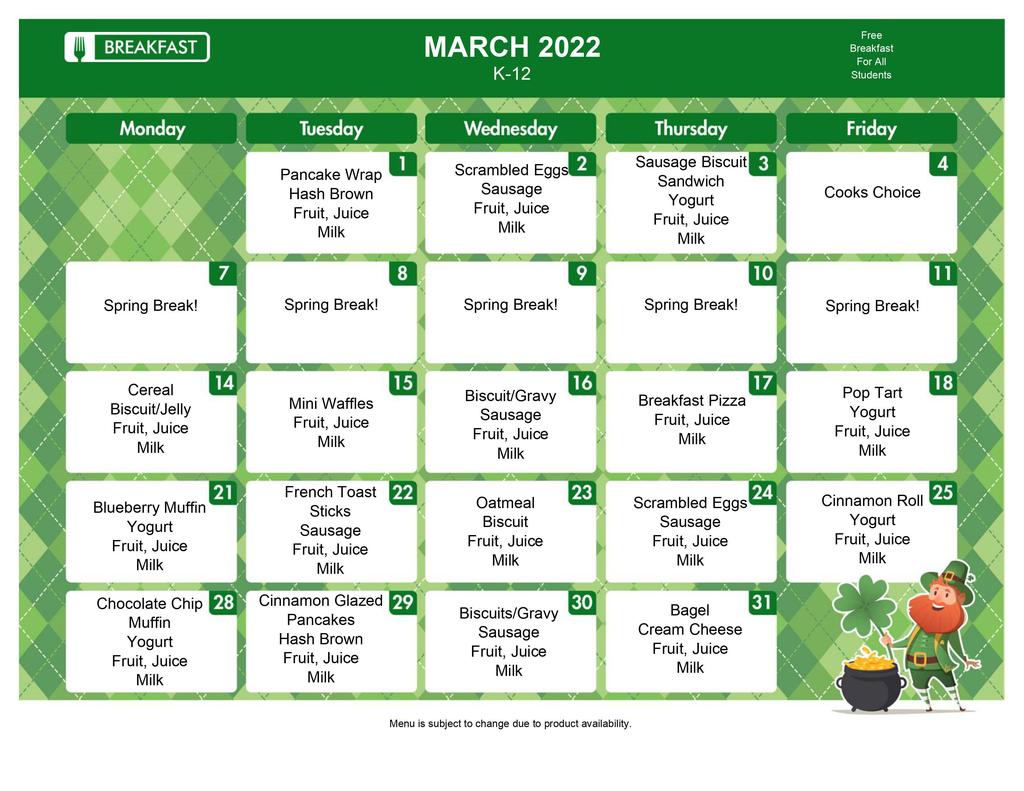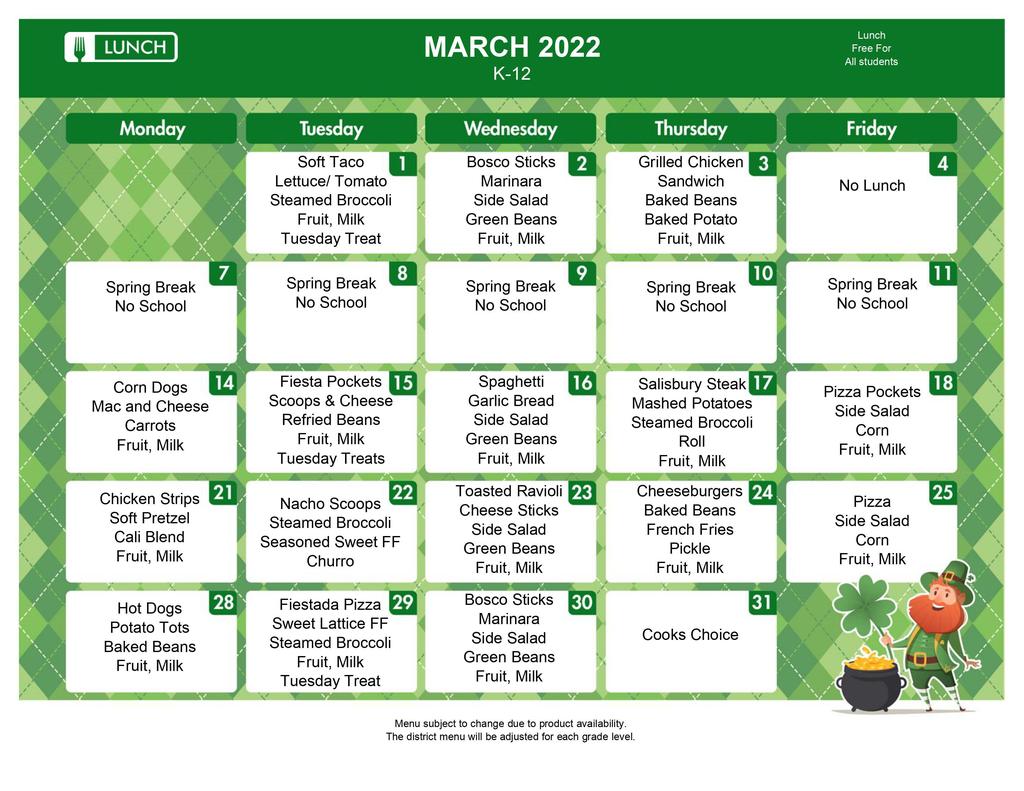 Parents of Future Kindergarten Students in Herrin CUSD #4: NSPC will be conducting a series of Kindergarten Transition Events for our future kindergarten students. During these events, parents and students will meet the faculty of NSPC and students will be able to experience what it is going to be like next year during their first year at NSPC. If your child is going to turn 5 before September 1st of this year, please sign up for this event by using the enclosed link. We hope to see many of our new kindergarten students and families at the 2022 Tiger Cub Club. If you have questions, please feel free to contact NSPC at 618-942-5418.
https://forms.gle/hFyakQdTjFNGuHJi9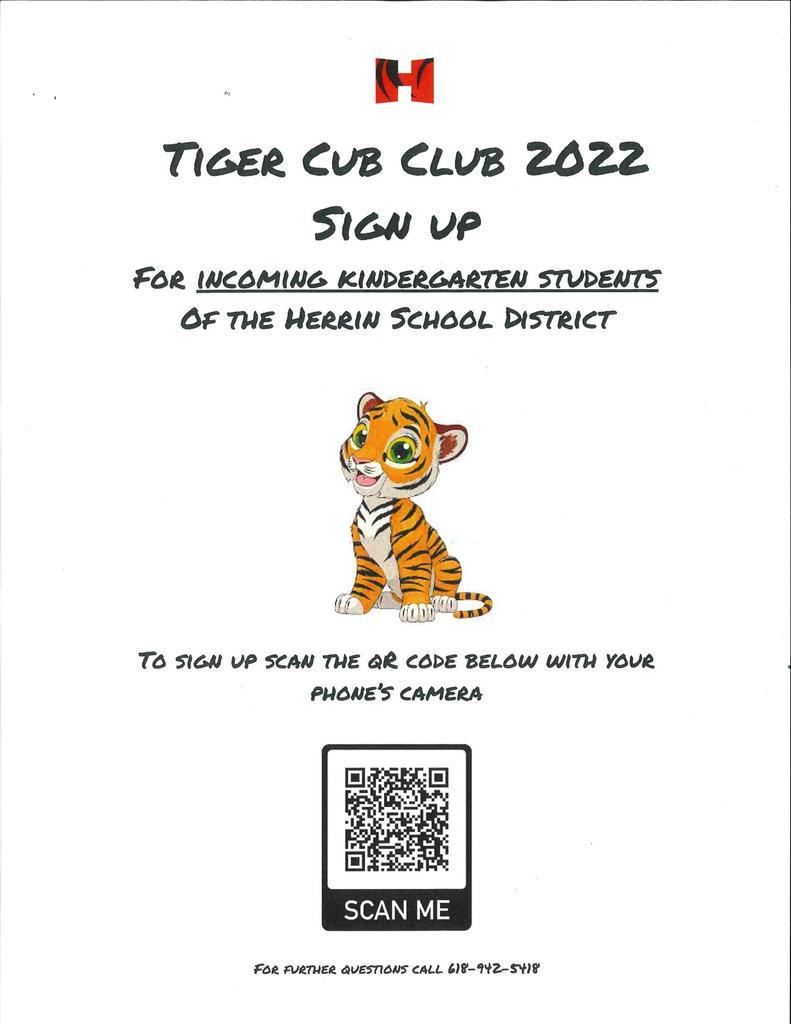 Please see the attached flyer for information on pre-k screenings for the 2022-2023 school year.

Help us tackle hunger in Southern Illinois! For more information on the Salvation Army's Soup-er Bowl Challenge, please contact Cami Horn at 618-993-5854 ext 202 or
camilla.horn@usc.salvationarmy.org
.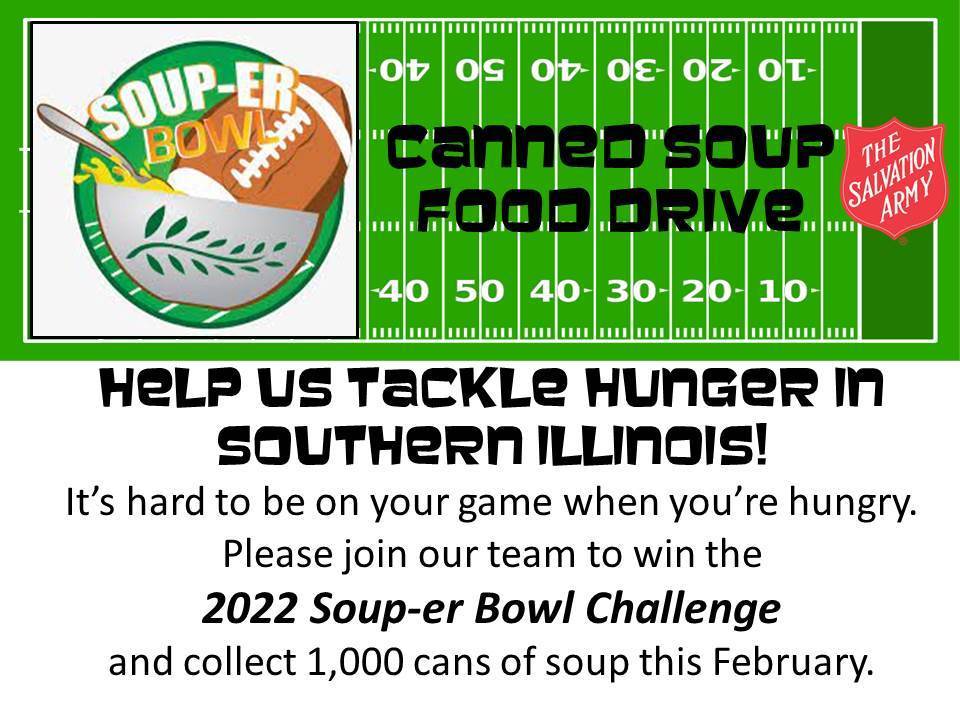 Please see the letter regarding the mask policy for Herrin CUSD 4.