Love to see the work of the students displayed in the hallways! Great job students and teachers! #HerrinTigers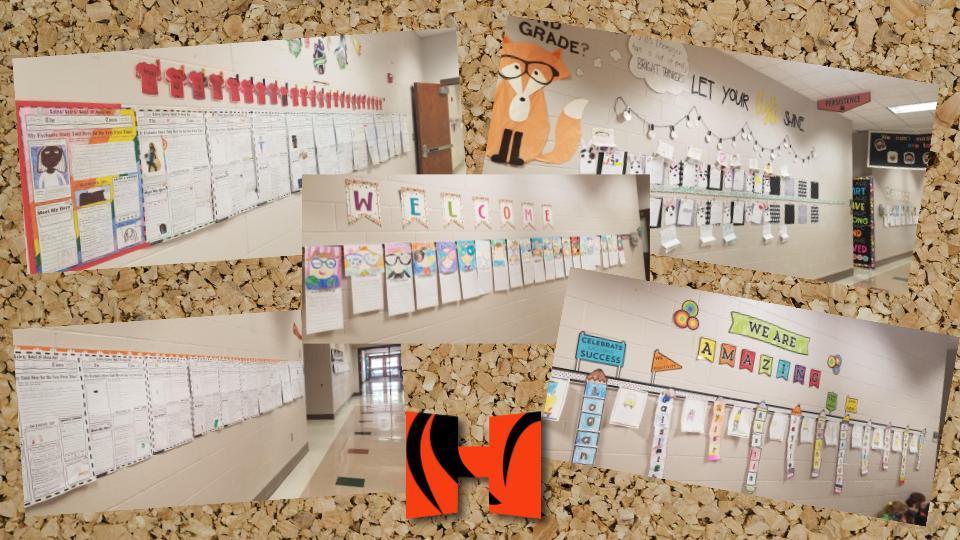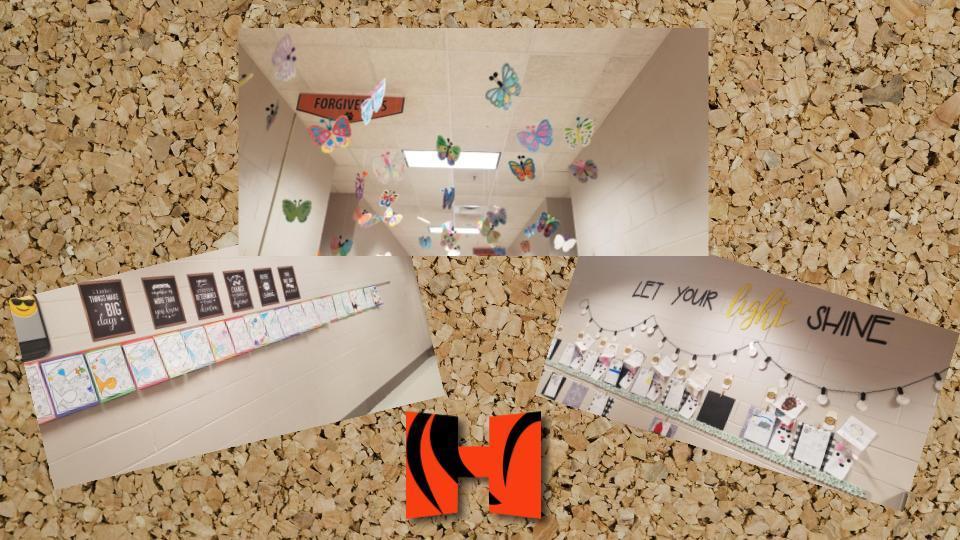 The number of positive cases in Herrin CUSD #4 on Tuesday, September 7. #HerrinTigers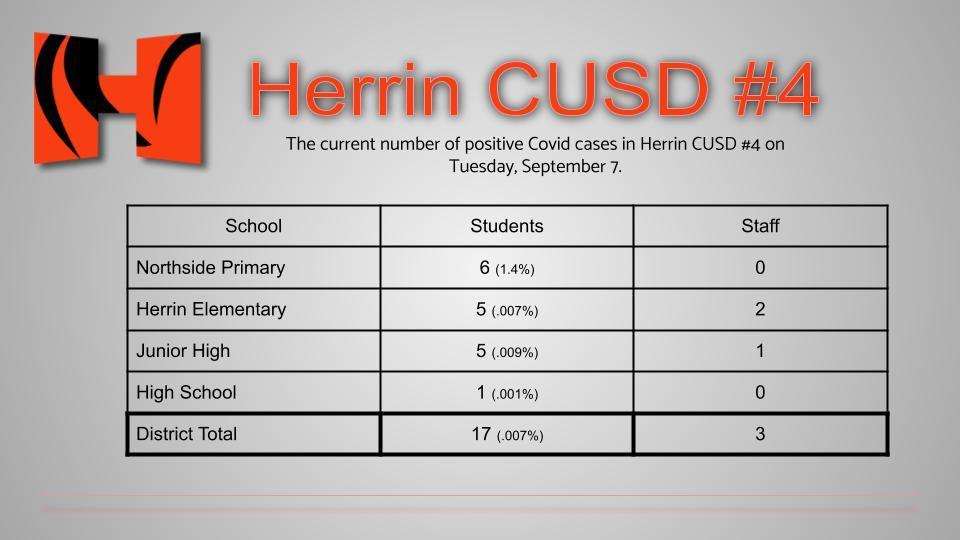 Let's Go #HerrinTigers !!!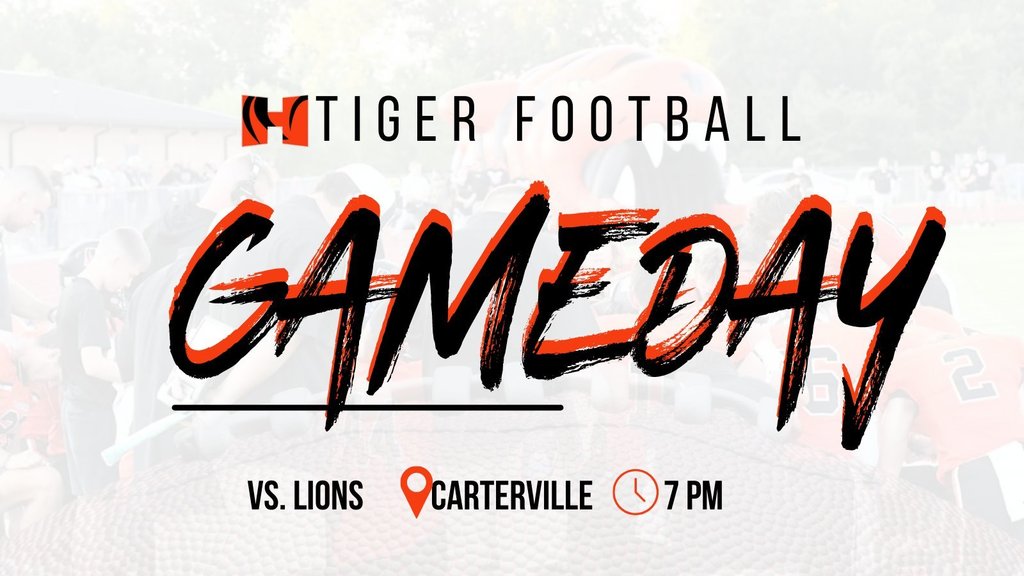 The number of positive cases in Herrin CUSD #4 at the end of Thursday, September 2.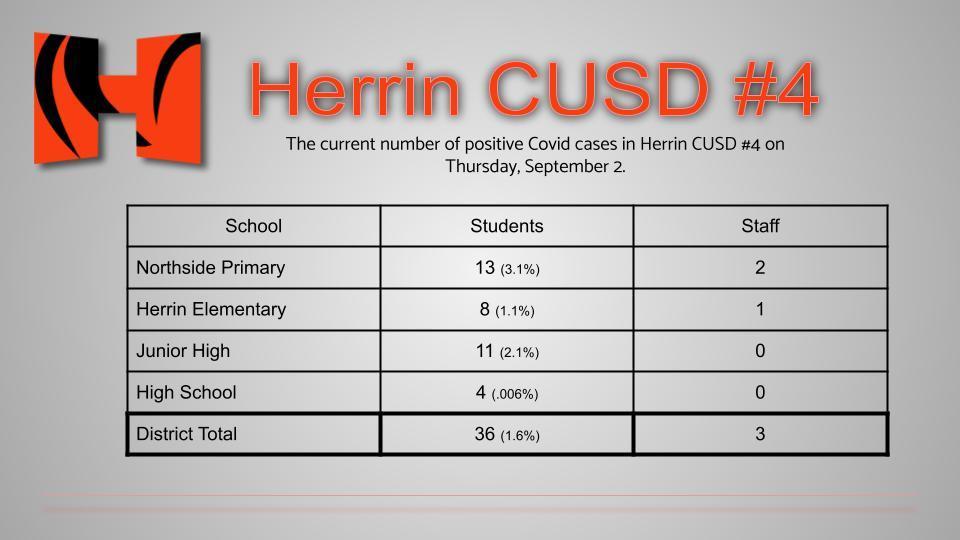 The number of positive cases in Herrin CUSD #4 at the end of Monday, August 30. These numbers indicate a slight improvement from last Thursday.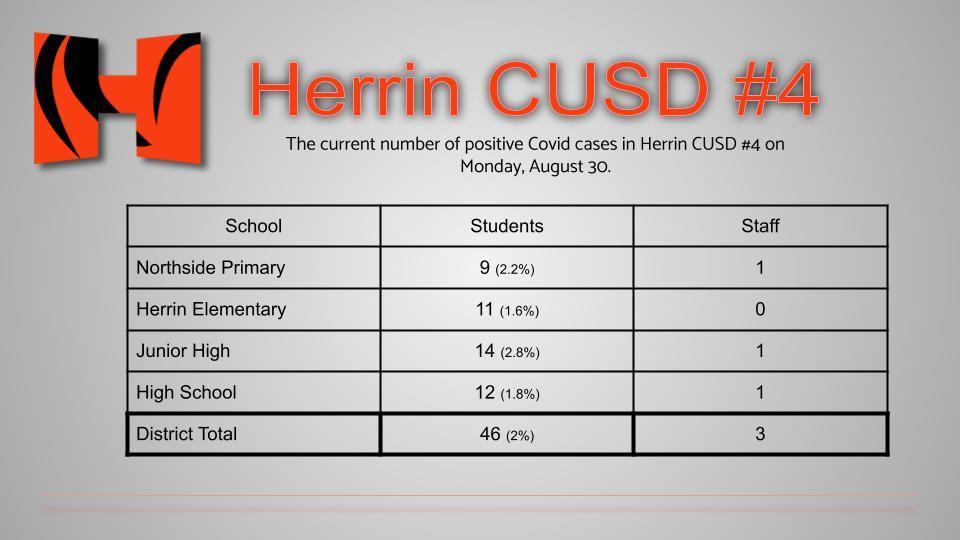 The number of positive cases in Herrin CUSD #4 at the end of Thursday, August 26.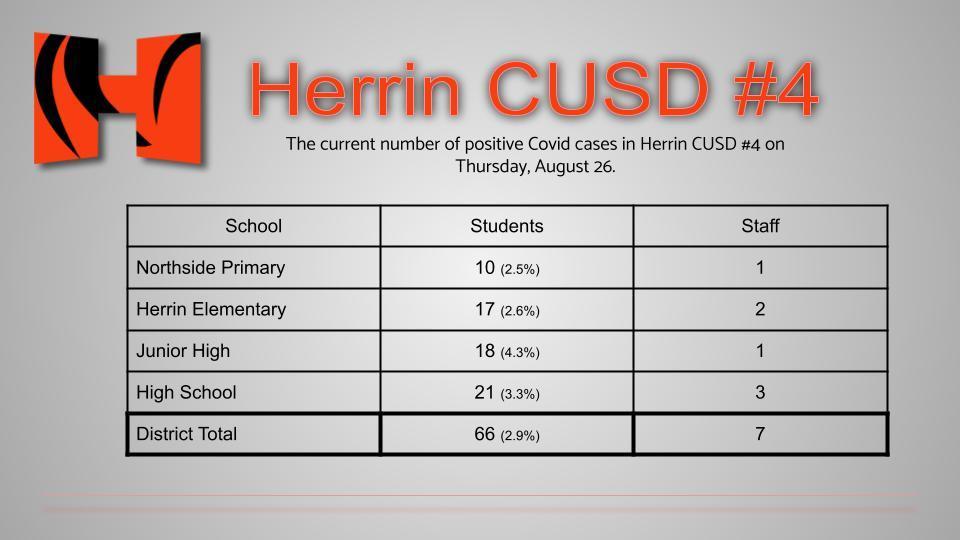 Dear Herrin CUSD #4 Families: Prior to the start of school today, high school staff contacted emergency personnel in response to a medical emergency that resulted in a disturbance. No students were harmed, and the individual was taken by ambulance for medical attention. Approximately 30 students and 5 staff were in adjacent classrooms and witnessed the disturbance. They immediately notified high school administrators. School counselors, social workers, and other HHS staff are meeting with students and staff that were involved. The health and safety of our students will always be our top priority, and we will continue to provide any necessary support. We greatly appreciate the love and support we receive from our community. Thank you and have a great day.

The current number of positive Covid cases in Herrin CUSD #4. There has been no transmission of Covid occurring at school. #HerrinTigers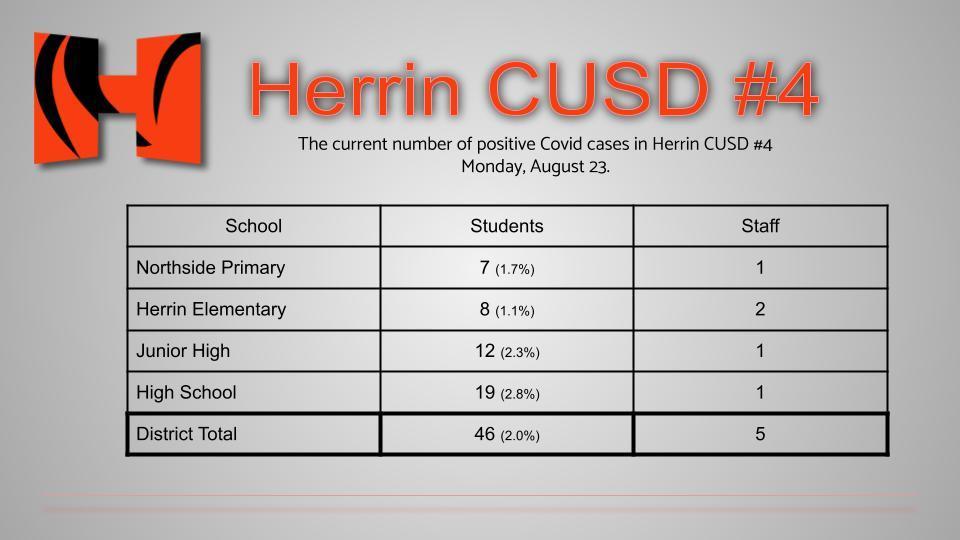 As you may already know, the Herrin Tiger football team will be playing Marion this Saturday, August 28th at 7:00 p.m. The High School is expecting attendance of this game to be near capacity. Because of the large crowds at HHS football games, Herrin Unit #4 is requesting the following from students in attendance: - Students attending the game MUST be accompanied by a parent/guardian and sit with them in the bleachers. - No running or rough housing on the grounds at the game. - Students are not to bring footballs or other items to play games inside the gates. These expectations will carry on for the remainder of the season. Because expectations for attendance are extremely high, we are doing everything we can to make sure everyone attending can watch the game safely and free from student interference. Even with a capacity crowd, we want ALL of our fans to be able to have a great time and enjoy the game.

Our students at Northside Primary are getting good routines established! Just a reminder that all students can enjoy a free breakfast and lunch this year at any of our schools. #HerrinTigers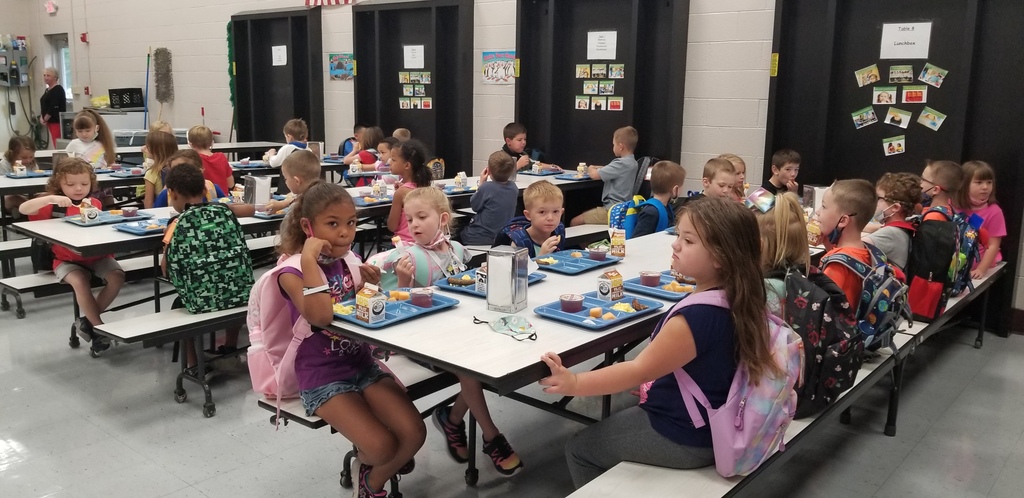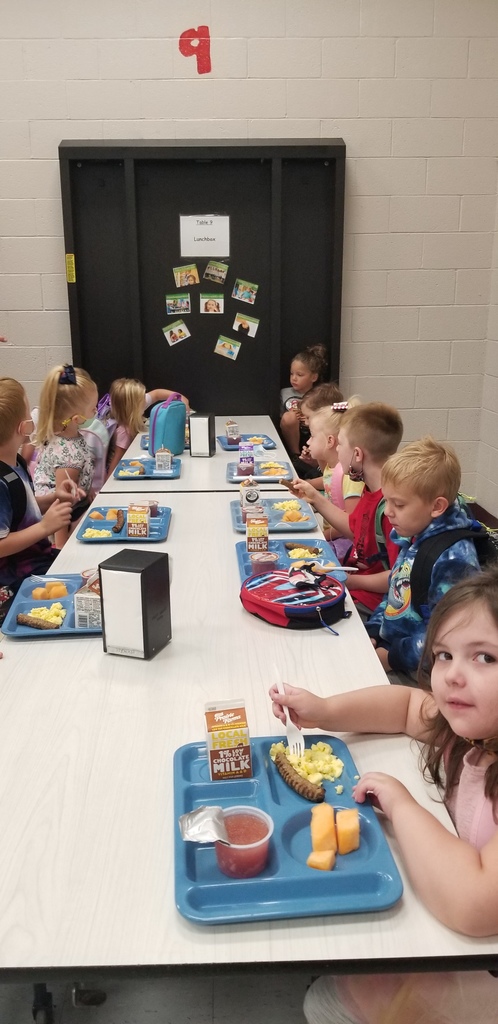 Herrin Junior High students and staff are looking great on this first Monday of the school year! Thanks for being here and being ready! #HerrinTigers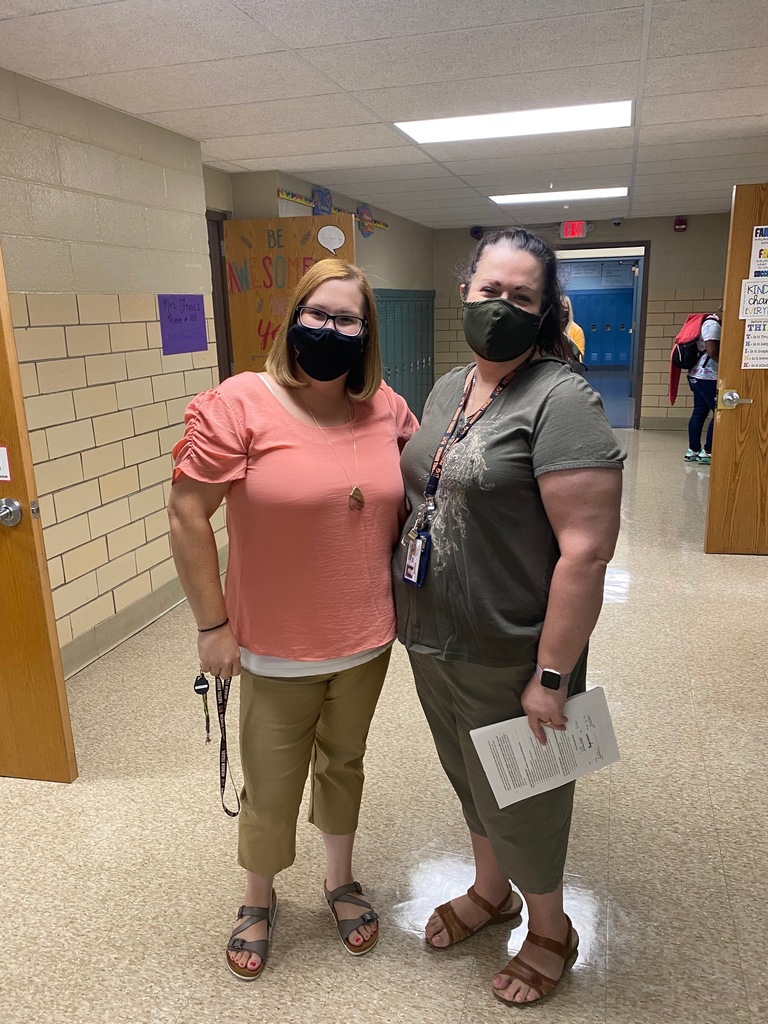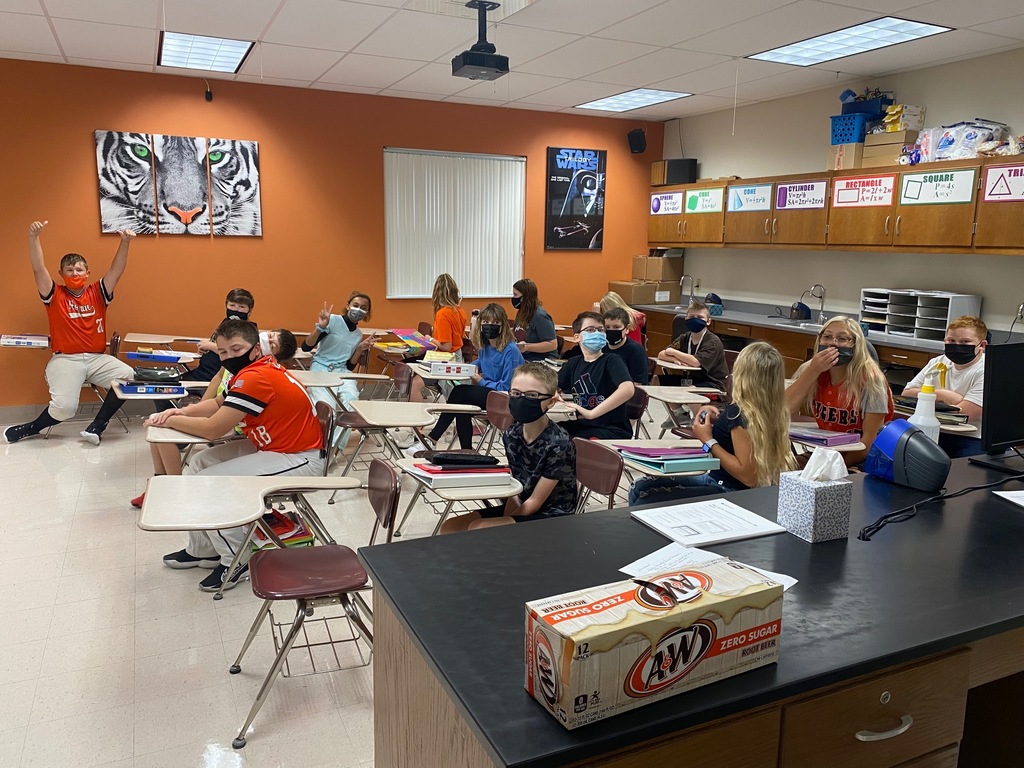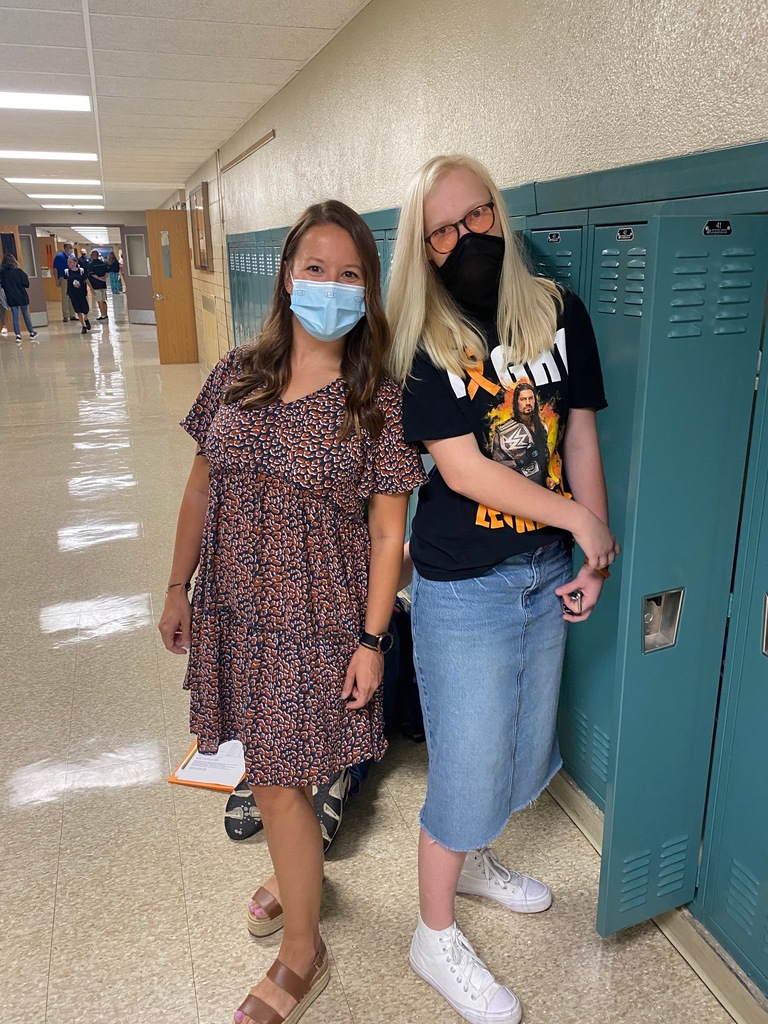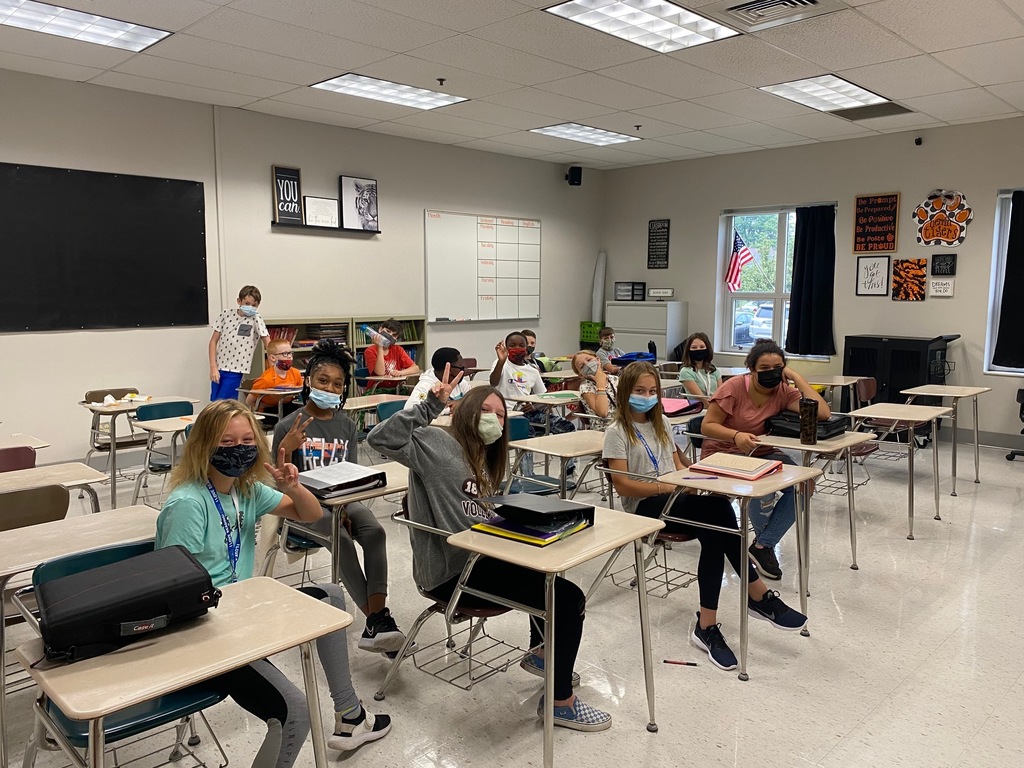 Thank you students and parents for making the first day of school a great day in Herrin schools! It was great to see the students back again and excited to be with their classmates and teachers. One day down, and before you know it - boom, Christmas break will be here! Rest up for day two!

**Updated Return to school guidelines** Herrin CUSD #4 Families - This afternoon Governor Pritzker announced a universal mask mandate for all PK-12 schools in Illinois. All schools in Herrin CUSD #4 will comply with this mandate. This mandate means that all students, staff, and visitors must wear a mask when in the school building, except for when an individual is eating or drinking. When outside, masks do not have to be worn. The same concept applies to school athletics. When participating in outdoor athletic activities, masks do not need to be worn. When participating in indoor athletic activities, masks must be worn. This mask mandate will take effect for our schools beginning August 9 when teachers return to school. Students will be expected to wear a mask on their first day of school, Wednesday, August 11. We will adjust our plans if any further changes are implemented. Our goal is to be in session every day for a full day of school. I feel confident that we can make this happen following the guidelines set forth by the Herrin Board of Education and adding the mask mandate set forth by Governor Pritzker. We will have a great school year with your cooperation and support!! Enjoy your evening!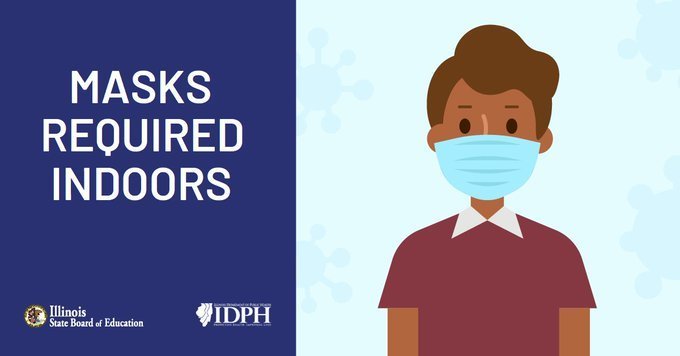 Herrin CUSD #4 Families: Registration will take place over the next three days at the high school. Students in all grades K-12 will register at the high school. Even if you've completed registration online, parents still need to complete the in-person registration process. Registration will take place Tuesday from 1:00 p.m. - 7:00 p.m. and Wednesday & Thursday from 8:30 a.m. - 2:30 p.m. Parents should park at the high school in the north parking lot off Herrin Road. Please enter the doors to Gym A and check in for your first stop as you enter the door. Registration requirements will vary based upon student needs. Please see this list for basic information to expedite your registration process. Don't forget about Open House taking place on Tuesday, August 10 at Northside Primary Center, Herrin Elementary, and Herrin Junior High. The first day of attendance is Wednesday, August 11. We look forward to seeing you!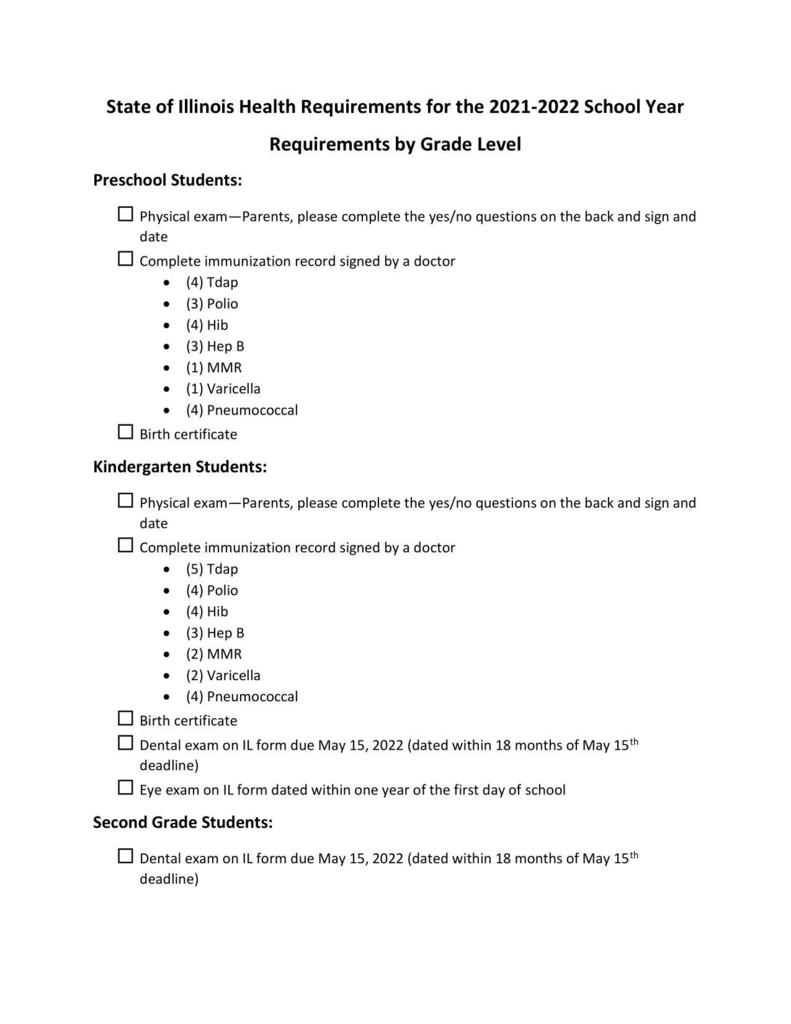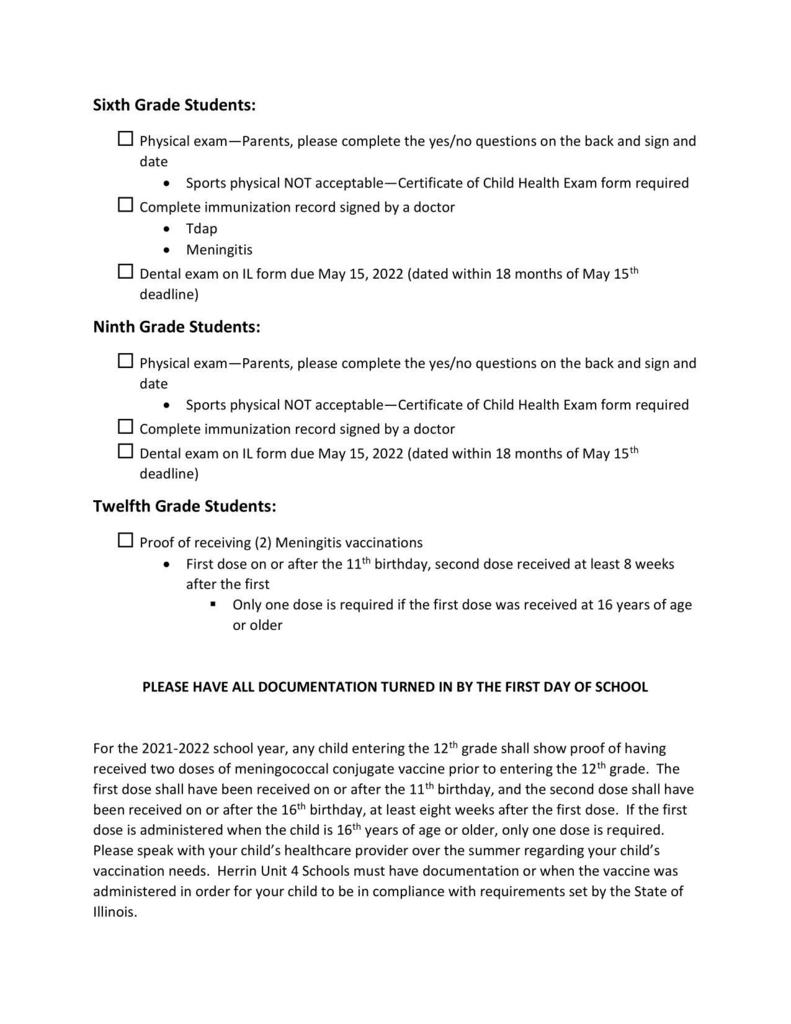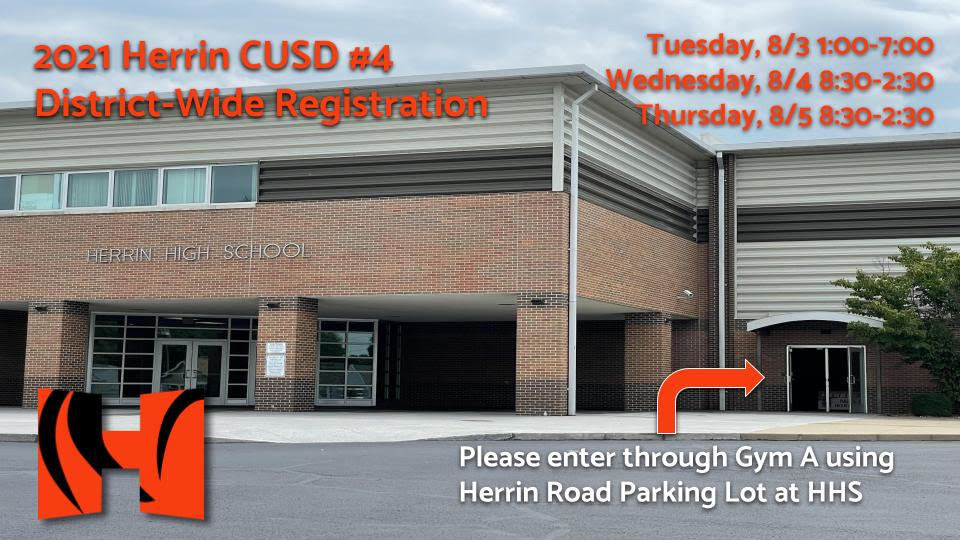 The Herrin CUSD #4 school board approved back to school guidelines at last night's meeting. There are several details to the plan, but here are the things that I hope will address the most frequently asked questions: ** Herrin CUSD #4 Schools will be open fully for in-person instruction. ** Masks are recommended for all students and staff at all grade levels, regardless of vaccination status. ** Masks must be worn by all passengers and drivers on school buses and while in other district transportation vehicles. This is a federal mandate. ** Schools are committed to social distancing of 3 feet as much as possible by arranging furniture and spaces to reinforce social distancing. ** School staff will maximize physical distance as much as possible when moving through food service lines and while eating indoors. ** Students will be required to attend in-person learning unless they can provide documentation of a valid medical condition (similar to homebound) and file appropriate paperwork with the school district. Full details can be found on the district website. The district will monitor daily the health of our students and staff. The data gathered from Herrin schools, along with data from Bi-County Health Department, will be used to make determinations for a change in these guidelines.
Open House - Come meet the teachers and explore the schools.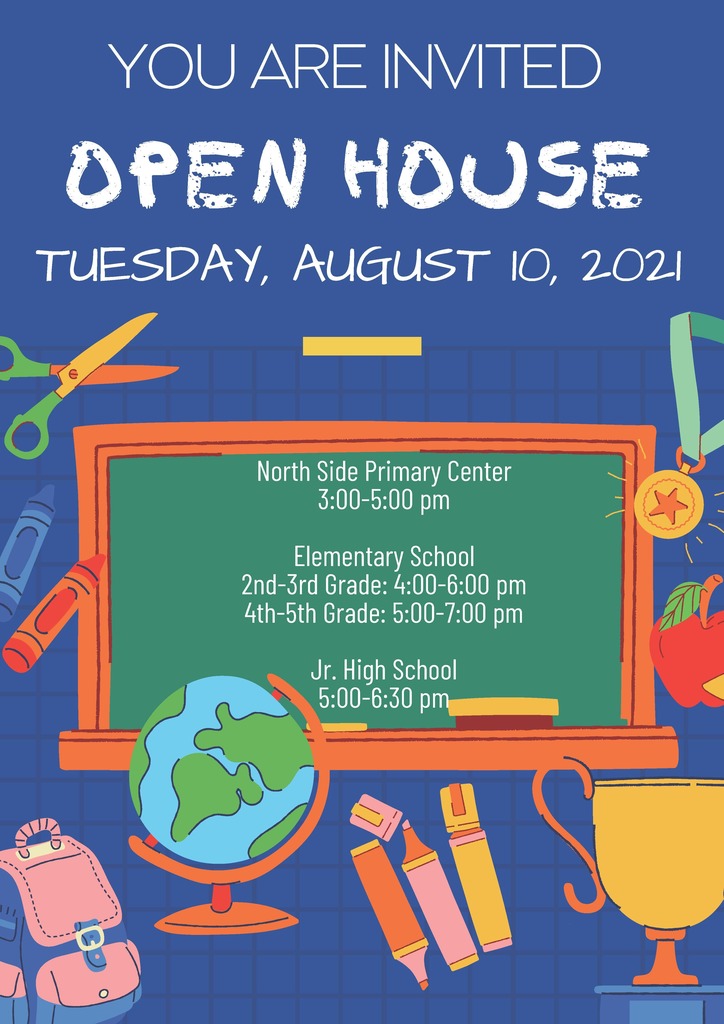 As July is drawing to a close, district personnel are making final preparations for the upcoming school year. I know many of you are wondering what this year will look like for our students. While all of those details are not quite settled, here is what I can tell you: ~ Registration is currently open online for returning and new students
https://www.herrinschools.org/o/cusd-4/page/registration-2021-2022--5
~ Mandatory in-person registration will be held: Tuesday, August 3 ** 1:00 - 7:00 p.m. Wednesday, August 4 ** 8:30 a.m. - 2:30 p.m. Thursday, August 5 ** 8:30 a.m. - 2:30 p.m. ~The first day of school for Herrin Unit 4 students will be Wednesday, August 11, 2021. ~Students will return to school for a regular school day of in-person learning. ~Schools will be operating on the same hours as they did prior to the 2020-2021 school year. ~ Remote learning is only an option for students who have a doctor's order stating that it is a medical necessity for this option. Any student who will need this option must provide the doctor's order to the district and complete district forms as well. ~ More specific details regarding health guidelines for the school day will be released following the board meeting taking place on July 29. We are looking forward to a successful school year for our students, staff, and community! Enjoy the weekend!

Hello families of Herrin CUSD #4 schools! My name is Nathaniel Wilson, and I would like to introduce myself as the new superintendent of Herrin CUSD #4. I have lived in the Herrin School District since 2010 with my wife Mallori (Cravens) Wilson. Mallori is a life-long resident of Herrin, a graduate of Herrin High School, and is now a physical therapist at the Marion VA Medical Center. We have two daughters - Karli and Kaylor. Karli will be in the third grade at Herrin Elementary and Kaylor will be starting kindergarten at North Side Primary Center. Our girls keep us active by participating in the Herrin Junior Ball League, dance, and gymnastics. Additionally, we are active in Union Gospel Mission Church in Herrin. Prior to coming to Herrin, I was the superintendent and principal at DeSoto Grade School for 8 years; principal and athletic director at Vienna Grade School for three years; and was a high school principal, junior high teacher, and basketball and football coach during my nine years as an educator in Missouri. I am very excited to be part of the Herrin District and to have the opportunity to be more involved in the Herrin community!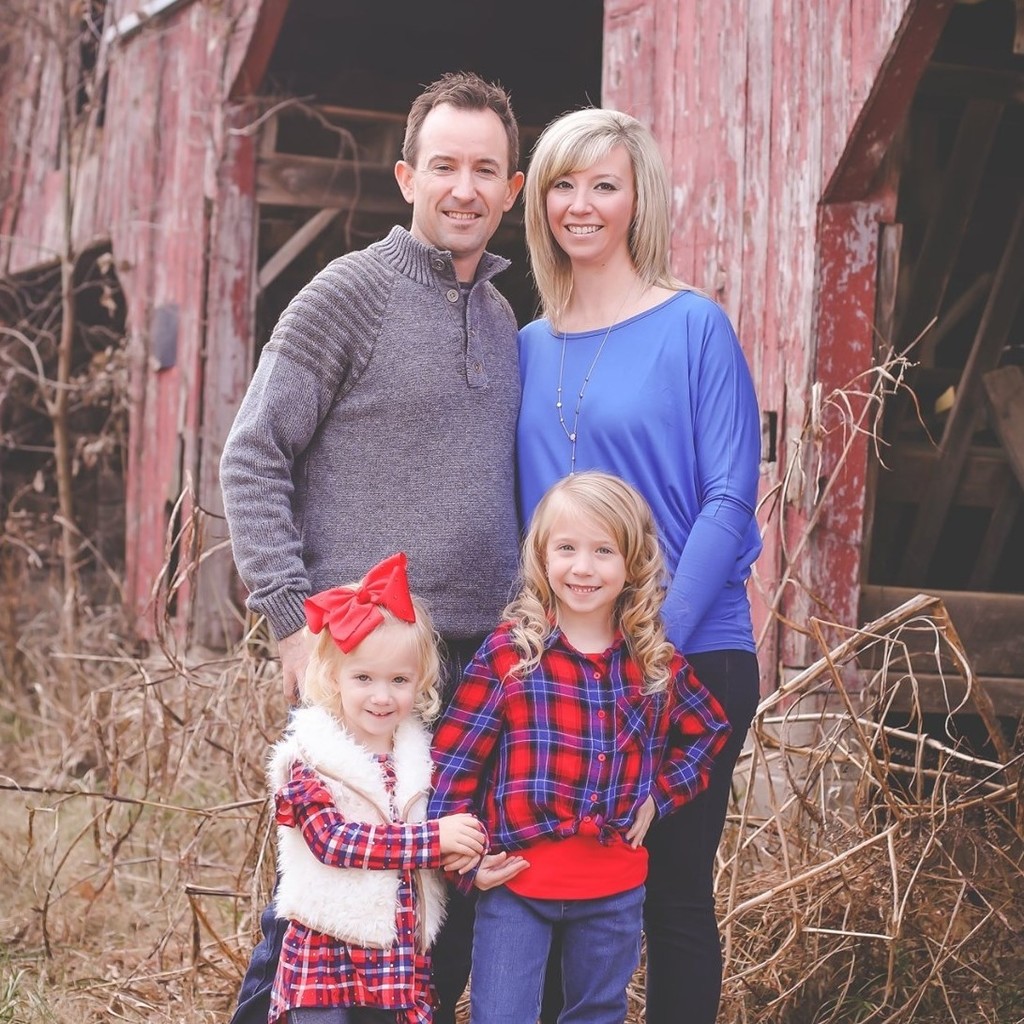 Good morning! We are excited to begin the 2021-2022 school year! PowerSchool Registration for RETURNING and NEW students is now open. Please follow this link:
https://www.herrinschools.org/o/cusd-4/page/registration-2021-2022--5
Returning students with valid parent emails on file received a "SnapCode" email this morning. If you did not, please contact your child's school or email
techdesk@herrinschools.org
. Mandatory district-wide in-person registration will be held 1:00-7:00 PM, Tuesday, August 3, 8:30-2:30 PM, Wednesday, August 4, and 8:30-2:30 PM, Thursday, August 5. This is in addition to the online portion. Again, we are looking forward to an awesome school year and welcoming all students back in-person. Please reach out to your child's school with any questions.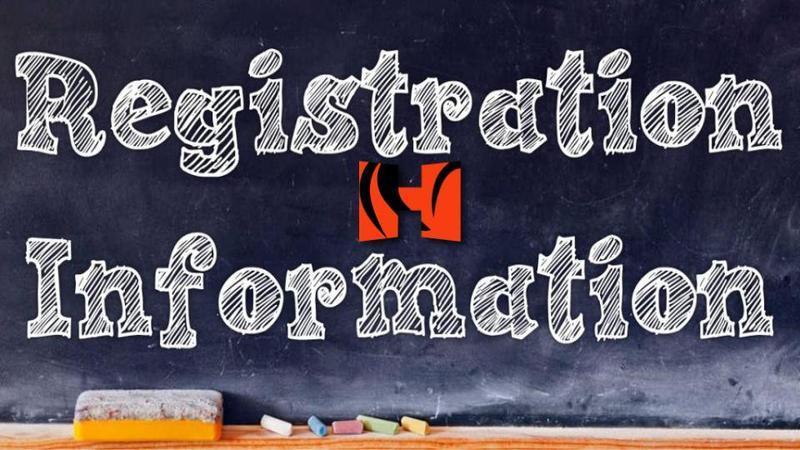 It appears that yesterday's post about the next school year caused some confusion. I hope to clarify what was stated. Registration for the next school year will be in-person at Herrin High School from August 3-5 for all schools. School will be in session full time 5 days a week. We will be operating on the same hours we had before the pandemic. All students will be expected to be back to in-person learning. Remote learning will only be an option for students who have been diagnosed with COVID 19, or have been exposed to COVID 19 and have not been vaccinated. Under these two circumstances, the students will learn remotely for 10-14 days, then they will return to school after the quarantine. If a student is exposed to COVID 19, and has been vaccinated, they will not need to quarantine. Students aged 12 and above have the option to be vaccinated. It is not mandatory to have your child vaccinated. If you want your child age 12 and above to be vaccinated, you can register online at https://COVID vaccination.dph.Illinois.gov The vaccinations are being given at the Williamson County Pavilion.