The HJHS school fundraiser kicks off today and runs through Dec. 6th. Order forms will be distributed to students today to bring home. Money needs to be collected when orders are taken. Extra order forms are available in the office. Prize money will be awarded to top sellers and the top selling class will win a doughnut party. Fundraiser orders will be delivered prior to Christmas break. The school fundraiser allows us to take field trips, fund school assemblies, and conduct bonus activities such as trips to the bowling alley and skating rink.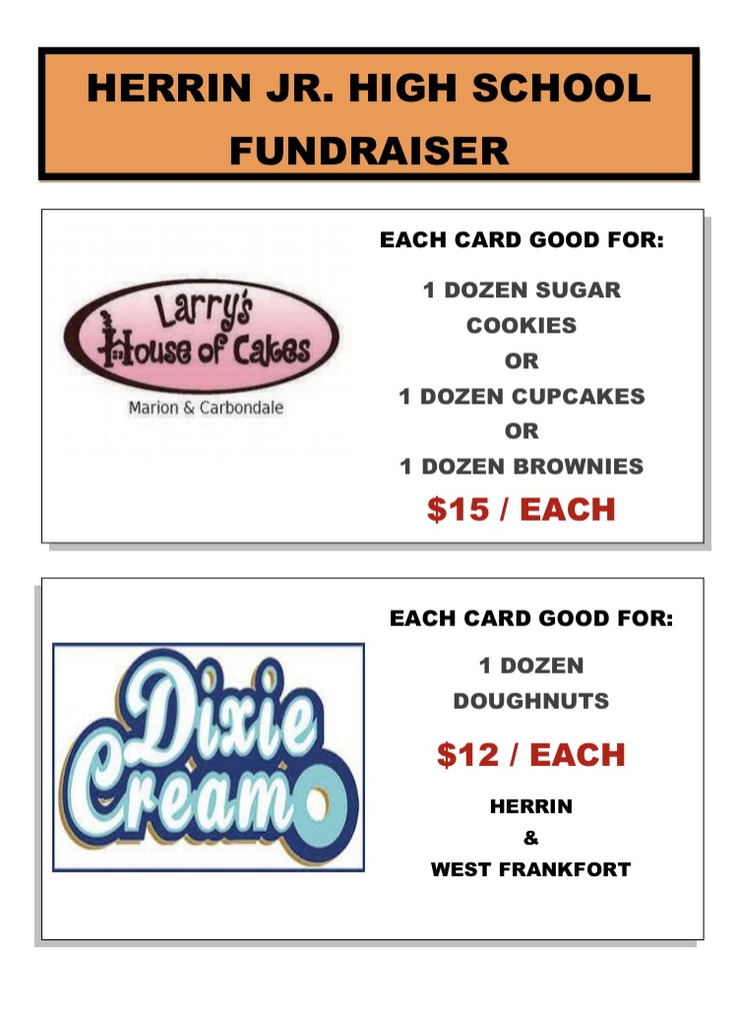 Herrin Junior High: Please watch the Herrin Unit #4 first quarter highlight video! We are very much looking forward to the rest of the school year.
https://youtu.be/RksC9nQIa6Q

HJHS will have parent-teacher conferences on Thursday, Oct. 28th from 4:00pm - 7:00pm. If you have not been contacted by teachers to set up a conference and would like one, please call the school @ 942-5603.

Herrin Jr High School: Good afternoon, Walgreen's & Herrin CUSD are partnering to provide the seasonal flu vaccine to HJHS students on Wed, 10/27. It should help to protect against this year's expected flu strains. Please complete the following & return to Nurse Smith ASAP if you would like your student to participate:
https://5il.co/10qv8

HJHS Boys Basketball tryouts will be October 4th and 5th at the Herrin Elementary School from 5:30 to 7:30. 6th, 7th and 8th graders are invited to tryout. Please bring a mask, your own water and a school physical is required.

Glo Bingo Tickets are on sale in the HJHS office. All proceeds go to support the Herrin Jr. High PTO. The event is Oct. 30th at the Herrin Elks Lodge. Individual tickets are $25 each in advance. Group tickets are $175 for a reserved table for 8 in advance. Ticket price is $30 each on Oct. 30th. Doors open at 5:00pm and bingo starts at 7:00pm. Food/Drinks will be available for purchase from the Herrin Elks. Thank you for your support!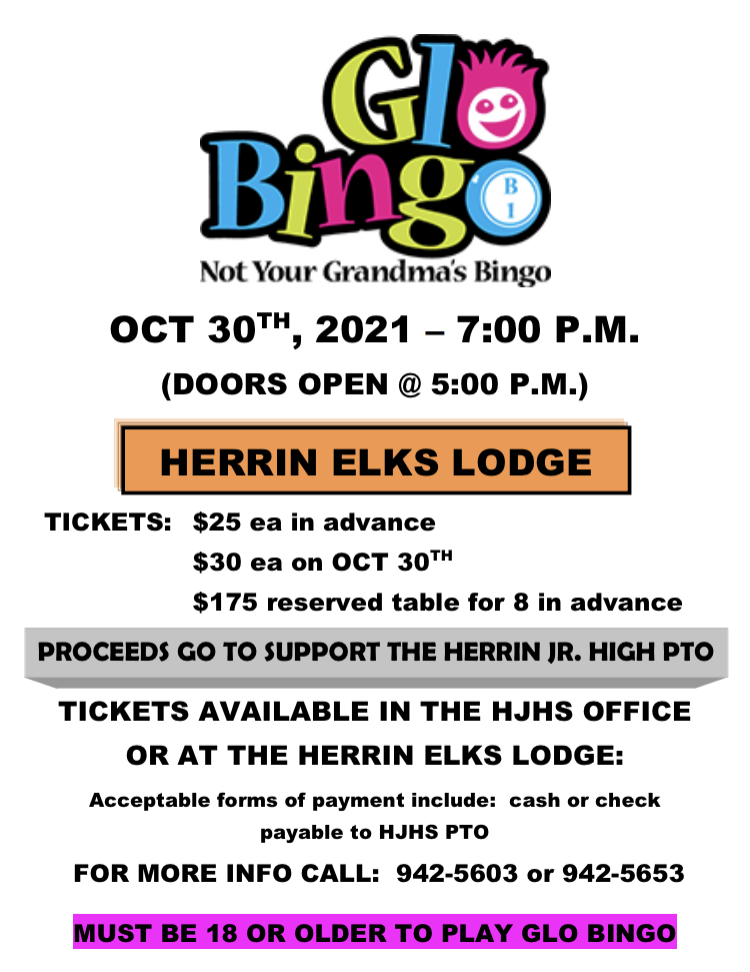 Dental Safari will be at HJHS on Sept. 30th. If you'd like your child to be seen by the dentist, please sign them up at
www.dentalsafariforms.com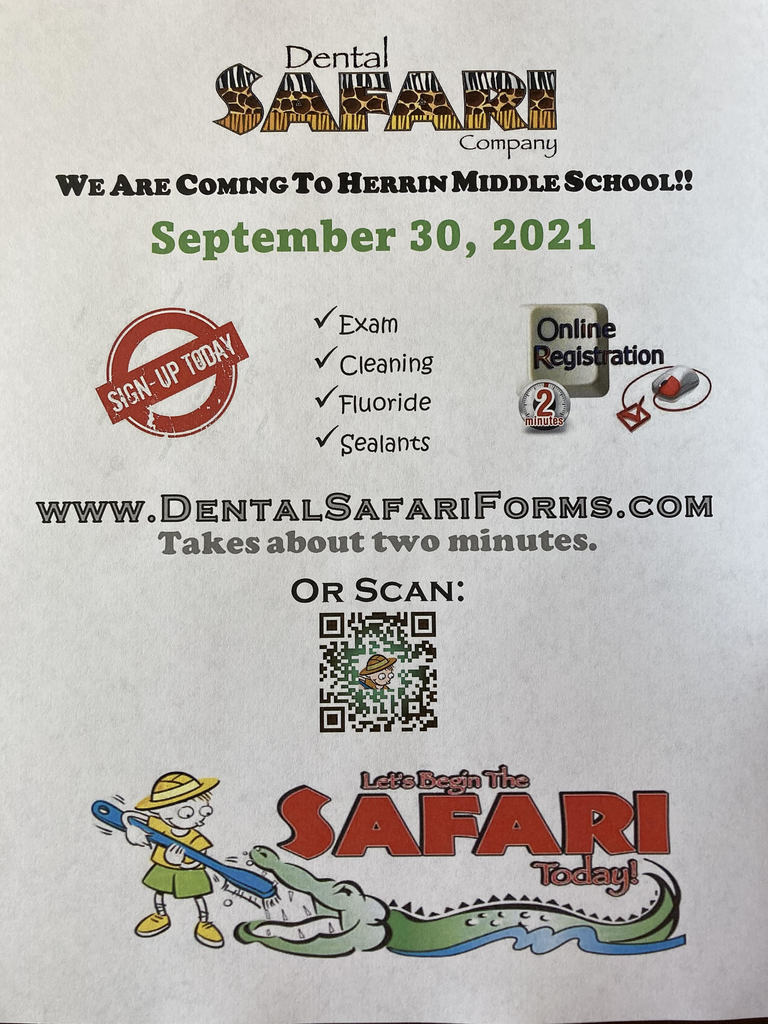 2021 Tiger Outreach Night will take place at the HHS football game on October 8th. Come meet representatives from local businesses and agencies and learn about all the ways they support our Herrin families!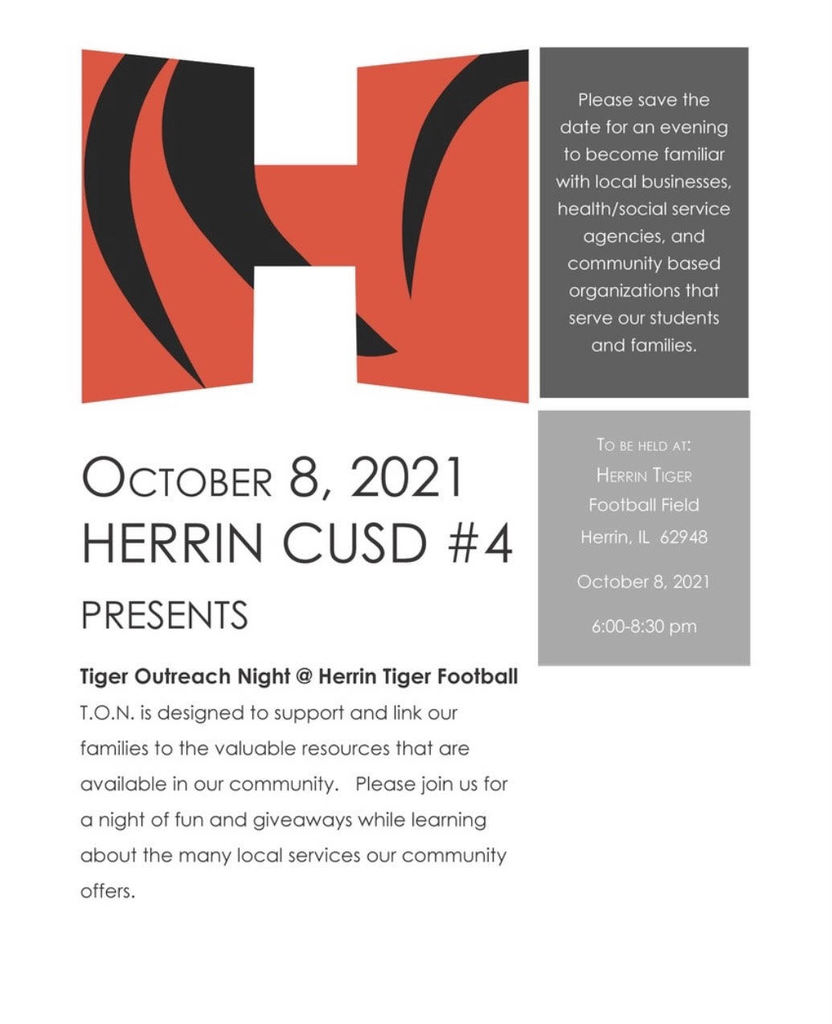 Dental Safari will be at HJHS on Sept. 30th. See the attached flyer for details.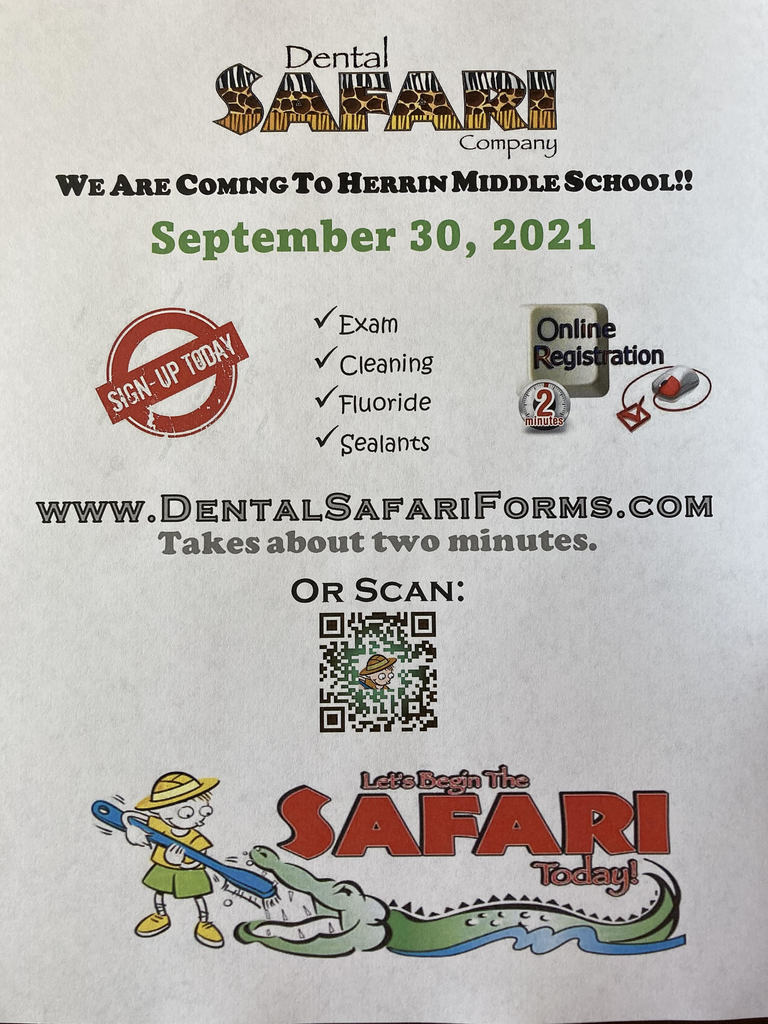 As you may already know, the Herrin Tiger football team will be playing Marion this Saturday, August 28th at 7:00 p.m. The High School is expecting attendance of this game to be near capacity. Because of the large crowds at HHS football games, Herrin Unit #4 is requesting the following from students in attendance: 1) Students attending the game MUST be accompanied by a parent/guardian and sit with them in the bleachers. 2) No running or rough housing on the grounds at the game. 3) Students are not to bring footballs or other items to play games inside the gates. These expectations will carry on for the remainder of the season. Because expectations for attendance are extremely high, we are doing everything we can to make sure everyone attending can watch the game safely and free from student interference. Even with a capacity crowd, we want ALL of our fans to be able to have a great time and enjoy the game. Thank you!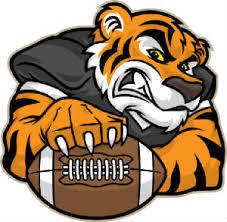 CharacterStrong Information Letter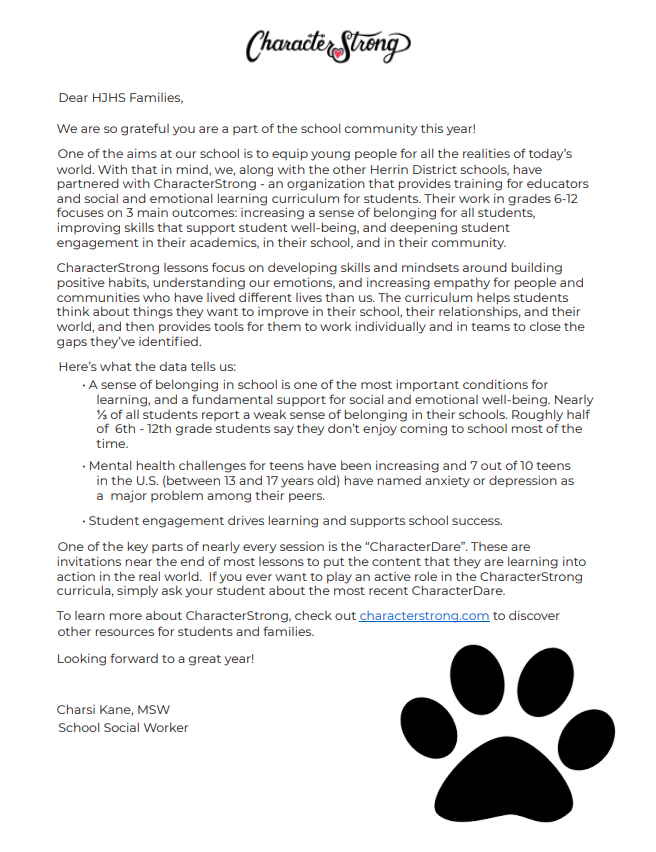 HJHS Families: Please remember to send your student to school with a mask tomorrow and every day until further notice. Remember masks are required per the governor's mandate upon k-12 schools. No one will be allowed to enter the building without a mask. Thank you for your cooperation.

Dear HJHS Families: Welcome to the 2021-22 school year. We are excited to get started and especially excited to welcome our students back full time! There are a few items I wanted to share with you this afternoon as I think about getting back in session. First, is our drop-off/parking procedures (picture attached). If there is something unclear after viewing the document, don't hesitate to reach out to the school or ask at open house. Second is our open house/meet & greet set to take place Tuesday evening from 5:00-6:30. Hopefully, you and your student can make it in to drop supplies off and meet teachers. Third, the IL governor has placed all k-12 schools under a mask mandate meaning all students, faculty, staff, and guests will have to wear a mask to enter the building. Please keep this in mind for open house and the first day of school (8/11/21). It is our hope that we will have masks for students by Wednesday, but that isn't a guarantee, so your student should bring one just in case. Last, I wanted to share a video that we put together to help answer some questions and ease some anxiety as we begin the year. The link is as follows:
https://youtu.be/vHmytwSRRQQ
Enjoy the rest of your Summer and we look forward to seeing you on Tuesday evening and getting back to school on Wednesday morning at 8:00am. Respectfully, Mr. Brad Heuring Principal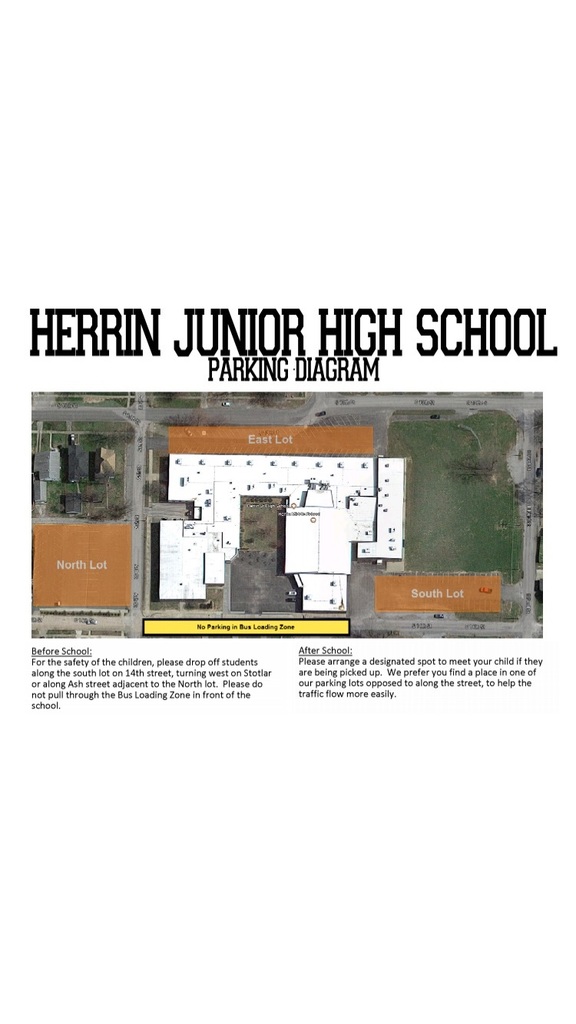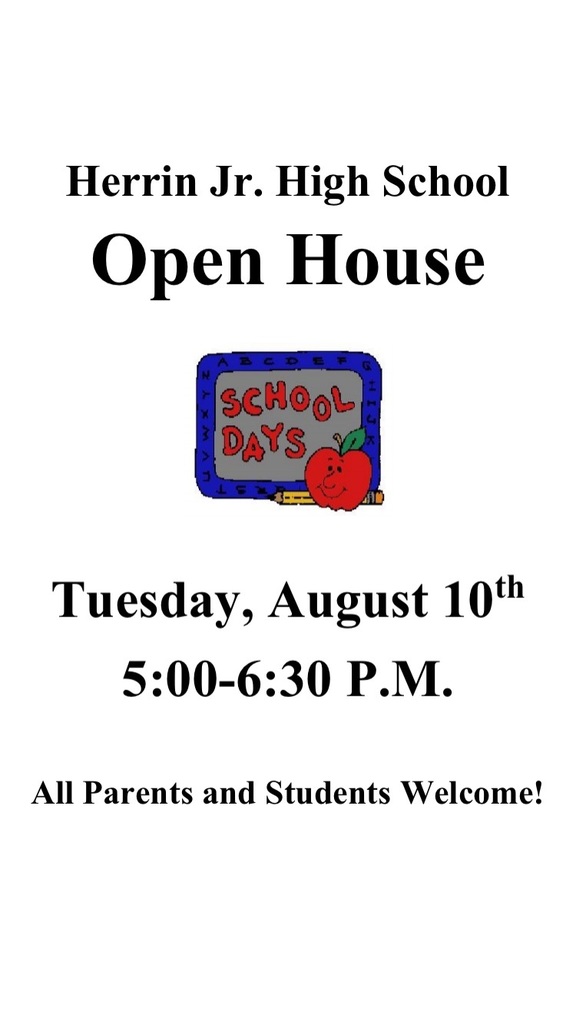 August lunch and breakfast schedules.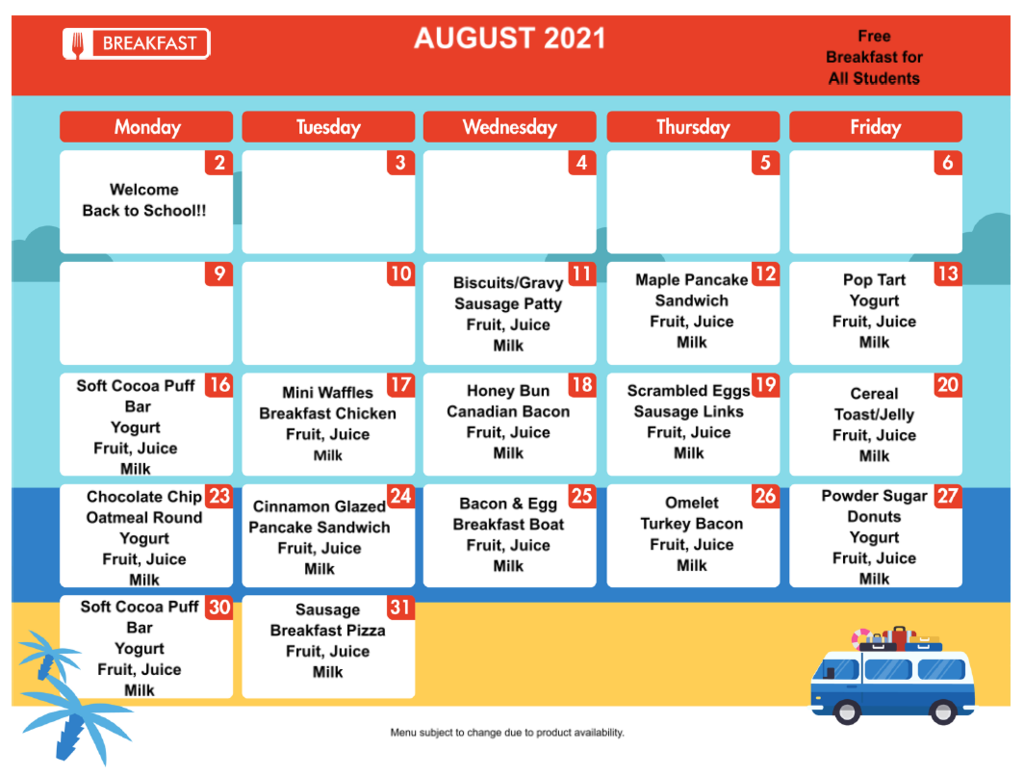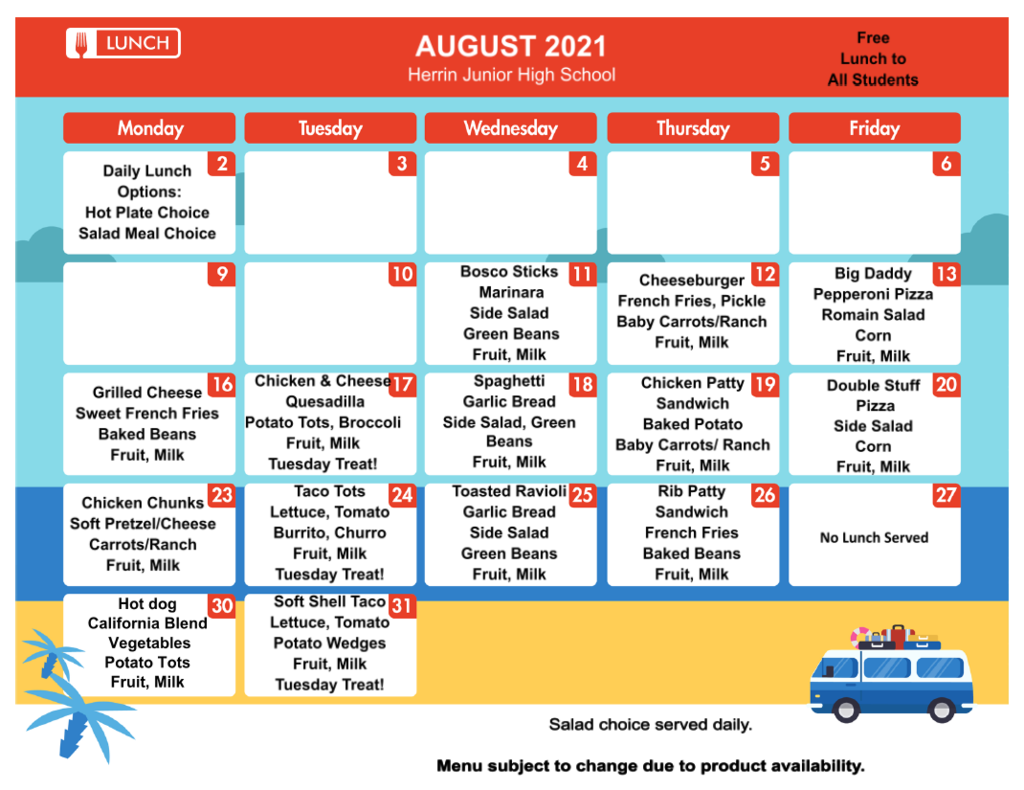 SIH Sports Rehabilitation will conduct sports physicals for next school year on Tuesday, May 25th 8:30-12:00pm at the high school. $10 donation is suggested. Athletes in grades 6-12 must have a yearly physical on file to participate. Call 942-6606 with any questions.

HJHS: Due to the weather, the 8th grade celebration will be moved to tomorrow, May 19th at 5:00pm. Unfortunately, there will be no blow up, but everything else will proceed as it would have today. 8th grade students need not attend school in the morning but need to be in the 8th grade hallway at 4:30 tomorrow.

The HJHS 6th grade and 7th grade Honors Programs are on Wednesday May 19th in Mike Sortal Gymnasium. 6th grade is at 9:00 a.m. and 7th grade is at 10:00 a.m. Attendance will be limited.

The HJHS 8th grade celebration is set for May 18th at 5:00pm on the south lawn. Bring lawn chairs and help us send off our 8th grade class to HHS! Family and friends of 8th grade students are welcome to attend.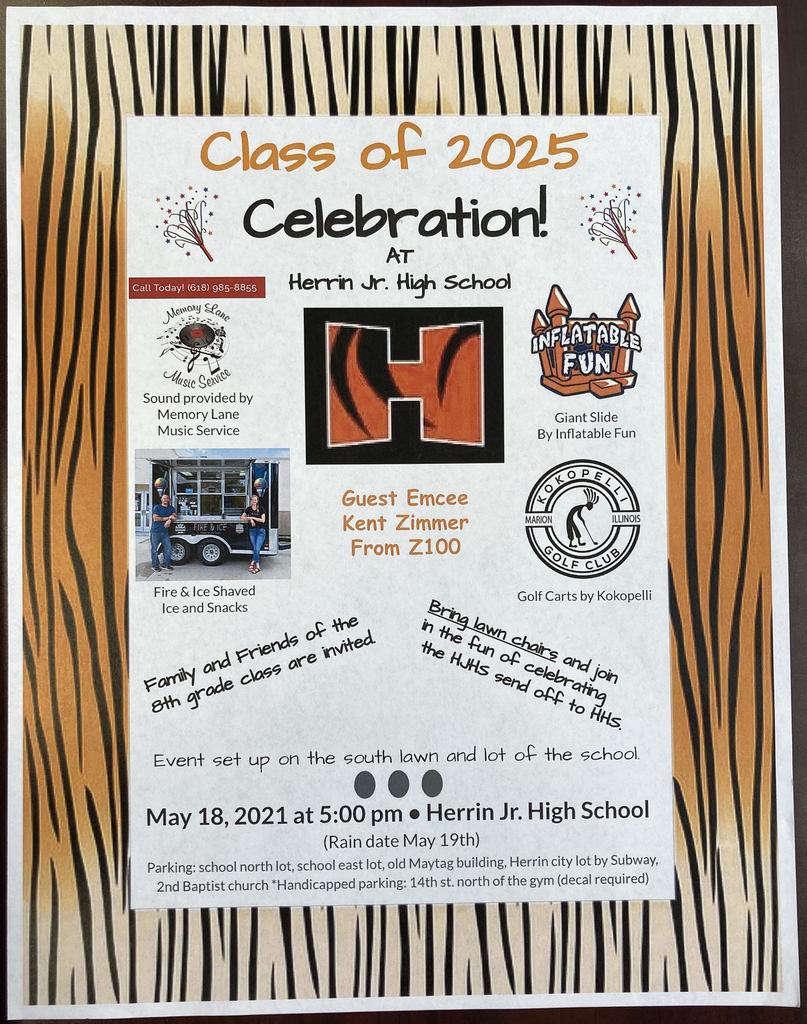 HJHS remote student device/hot spot return will be Thurs, May 13th from 1:00-3:00 and Friday, May 14th from 9:00-11:00. Return the device/hot spot to the corresponding grade level doorway. (6th = NorthWest door, 7th=NorthEast door, 8th=SouthWest door) In-person student device/hot spot return will be on Mon, May 17th and Tues, May 18th during regular school hours.

Thursday, May 6th has been designated as a Herrin CUSD #4 remote planning day. There will be NO SCHOOL for students in-person OR remote on May 6th.