Reminder: All Kindergarten physical exams with complete shot record AND lead screens are due by October 15th. Your child will be excluded from school if not completed and turned in. Eye exam forms are also due by October 15th.
Jostens yearbook order form. Website does say Herrin Jr High but you can order from this site. Just pick your student, grade, and teacher. Deadline. 3/1/23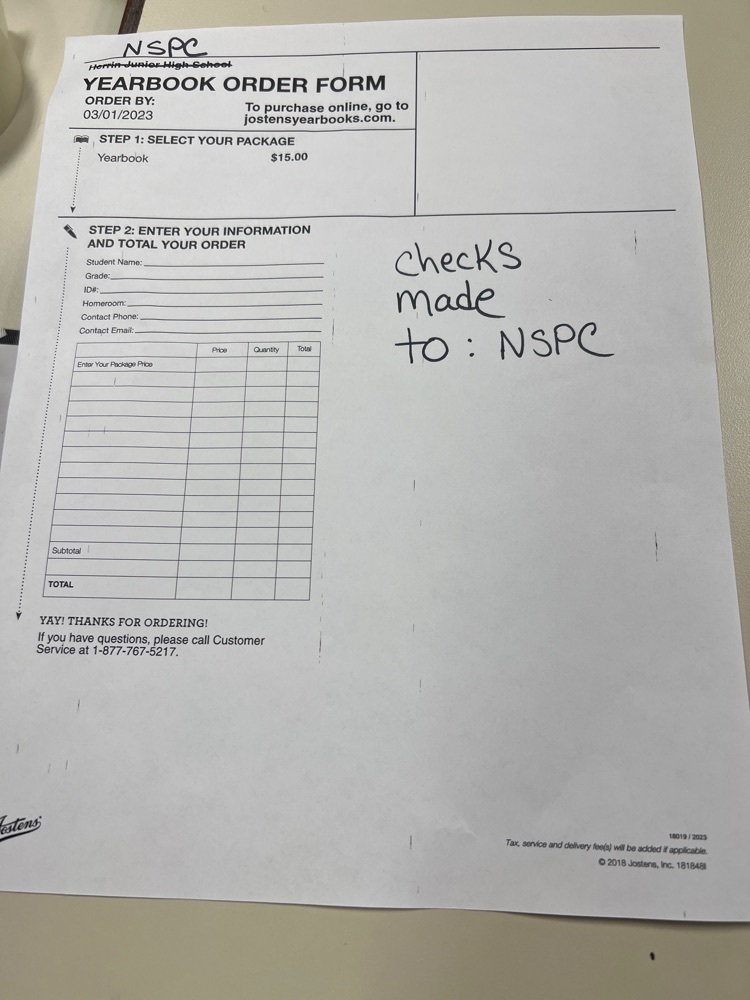 The Herrin CUSD #4 calendar has been amended to include a number of early dismissal dates throughout the upcoming school year. These times will be used for school improvement and professional development of instructional staff. The early dismissal dates can be seen on the press release:
https://5il.co/1iiz5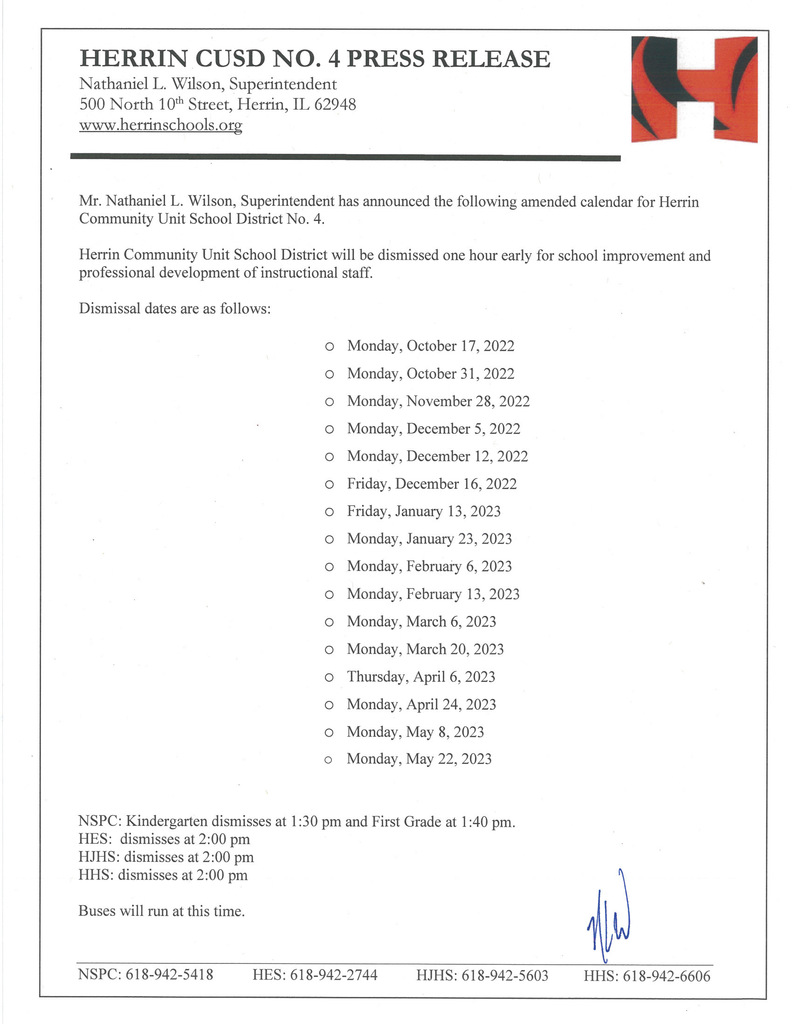 EARLY DISMISSAL: Friday, September 30, 2022, Herrin CUSD #4 will be dismissed from school early for the Homecoming Parade. DISMISSAL TIMES: NSPC: Kindergarten @ 1:30PM / 1st Grade @ 1:40PM HES, HJHS, & HHS: 2PM The press release is also available on our website:
https://5il.co/1iiz4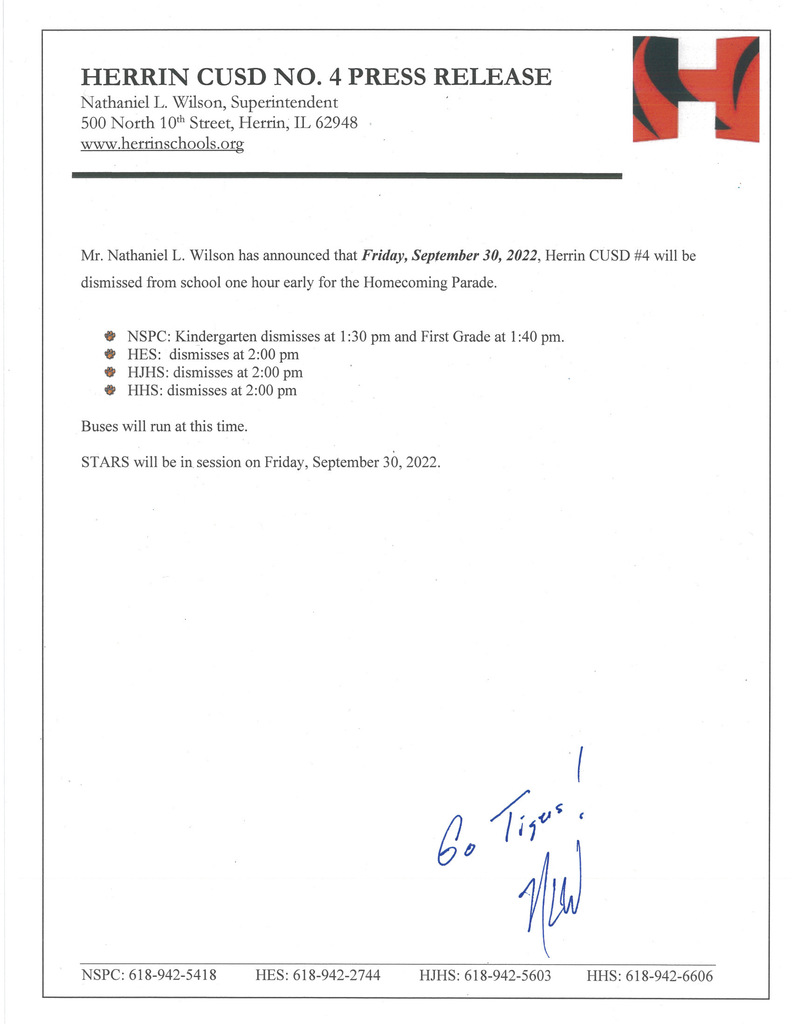 Friday, September 30 is an early dismissal Kindergarten- 1:30 1st Grade- 1:40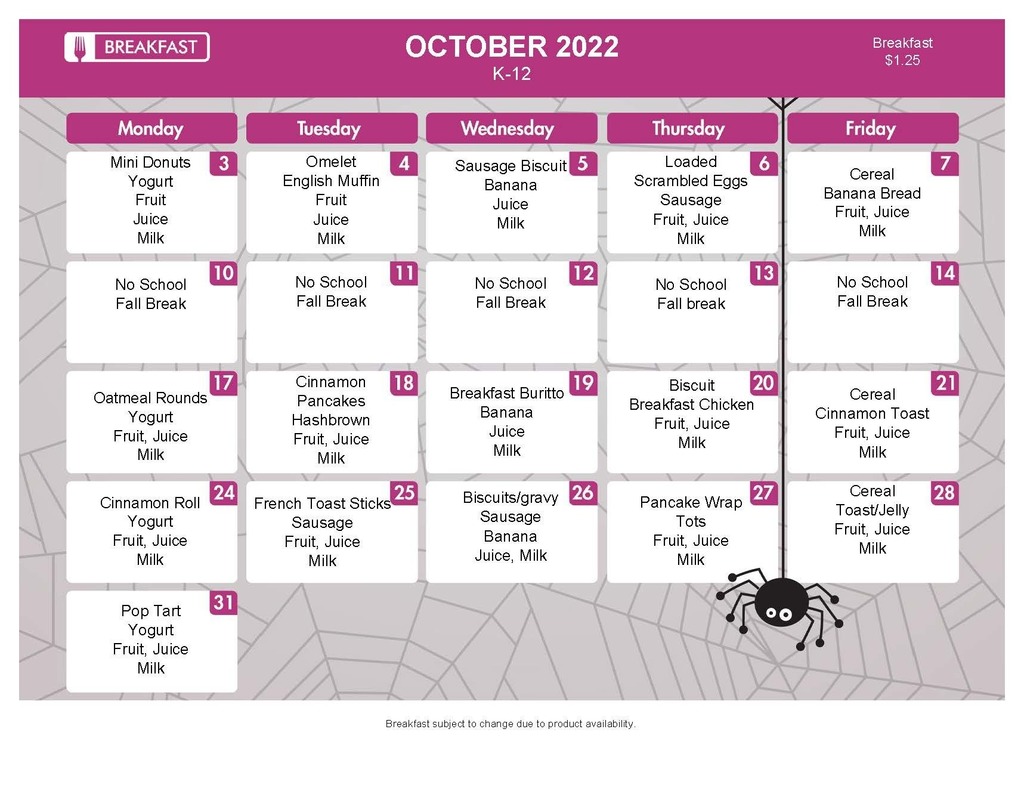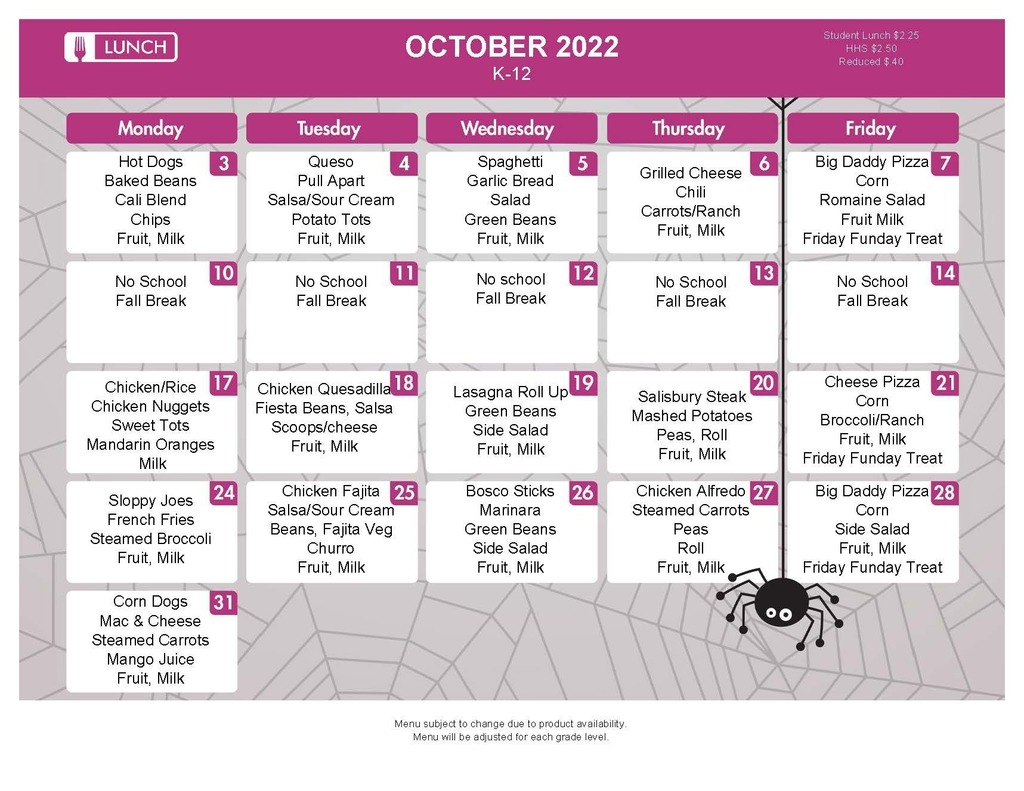 Northside Spirit Week!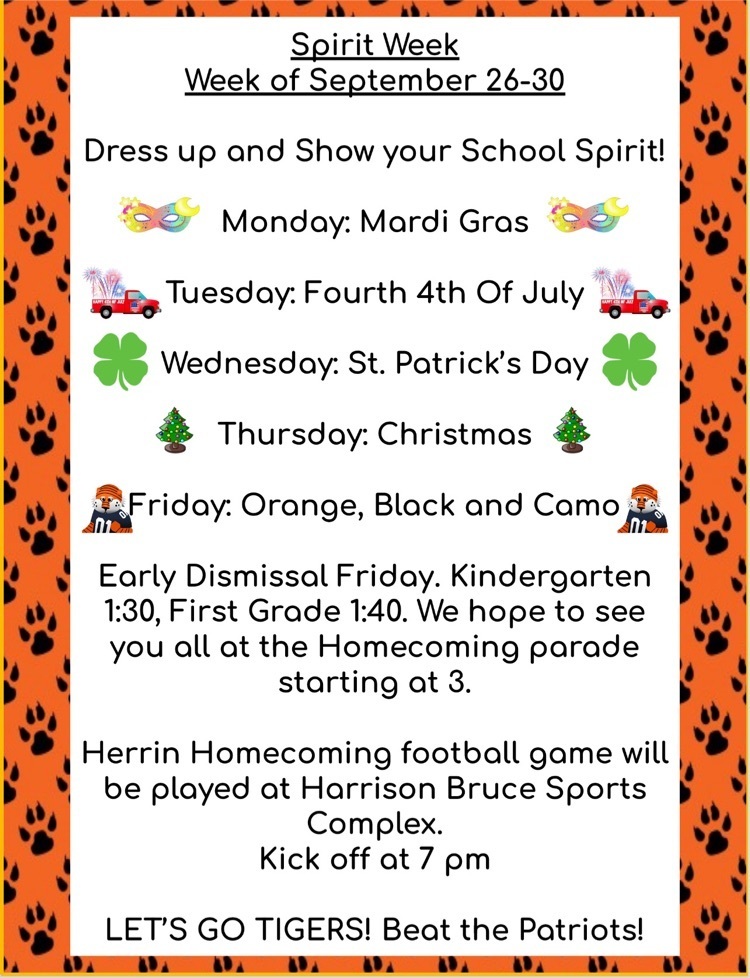 Attention Parents: Please use the following link to view an important notice regarding 2022-2023 student meal pricing and serving options.
https://5il.co/1i7z1

Mrs. Houseworth's class had the highest attendance in August. Congratulations to Ja'ziah our $10.00 gift card winner for August. Attendance Matters!!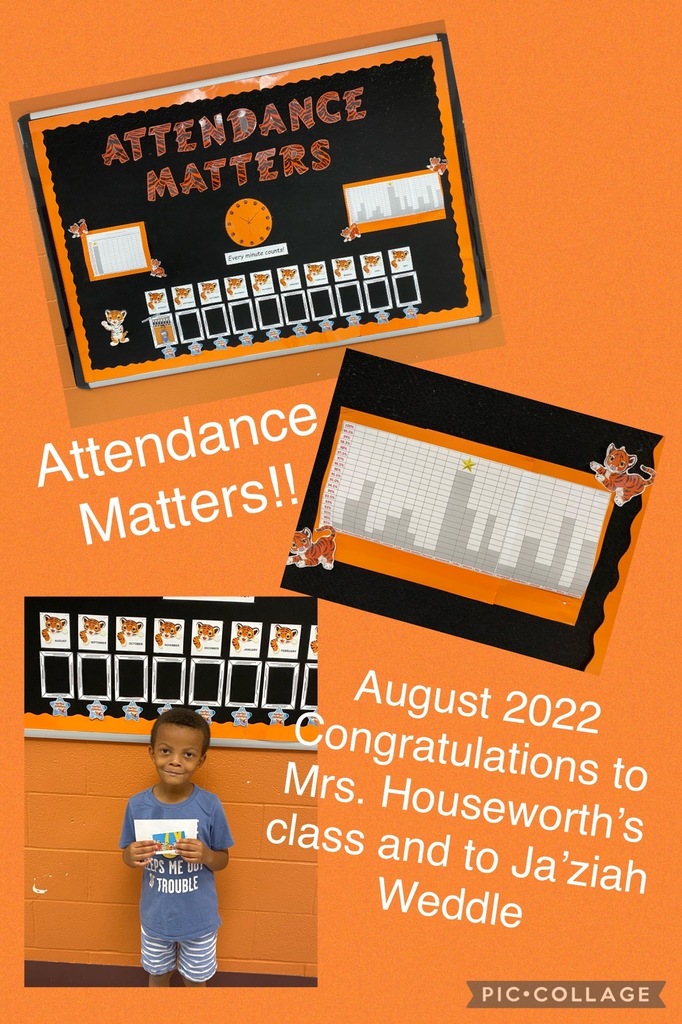 Thank you to Mrs. Childers for reading to Mrs. Coleman's Class! 📚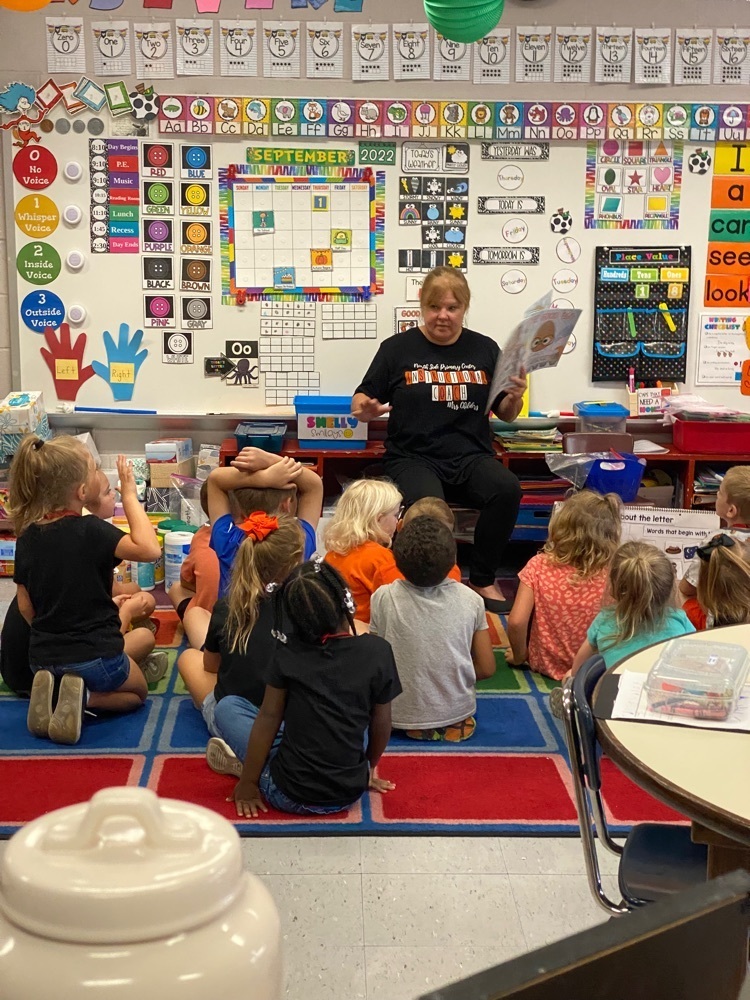 Coach Woodis, head volleyball coach, came to visit Mrs. Workman's class last week. She read us her favorite book and taught us a few volleyball moves. Thanks Coach Woodis!!😀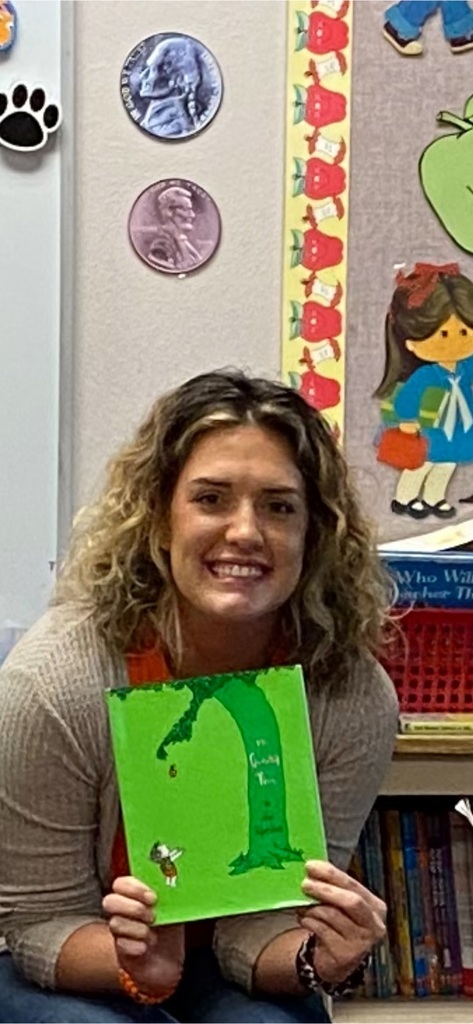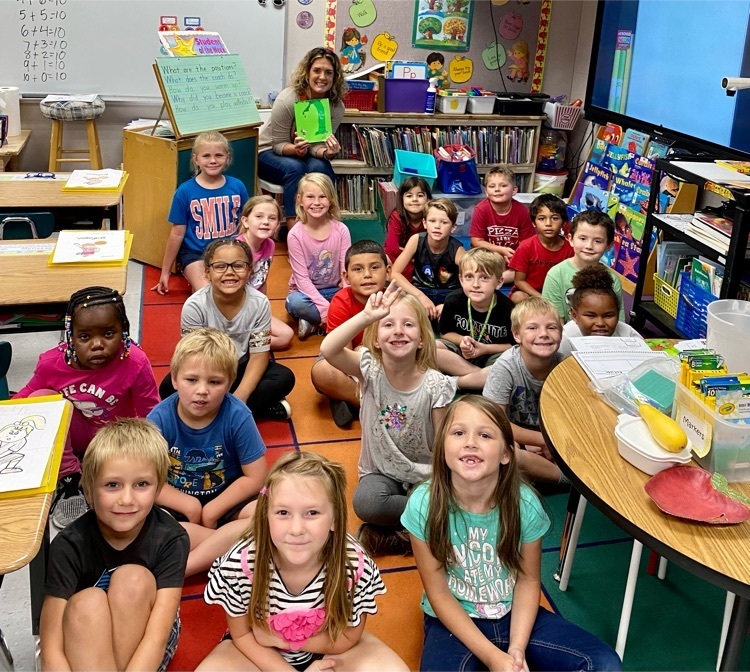 Reminder- Today is an early dismissal. K-11:10 1-11:20 Stars is still available for after school care.

Early Dismissal on Friday, September 16th. Kindergarten-11:10 1st Grade- 11:20 Stars will be in session. Tell Ms. Christy if you will be attending.

The Dental Safari Company will be at Herrin North Side Primary on October 4, 2022! Dental Safari is a professional, mobile-dentistry corporation providing professional services such as exams, cleanings, fluoride, and sealants. Register your child online at
www.dentalsafariforms.com
or see the event flyer for additional details:
https://5il.co/1ho8t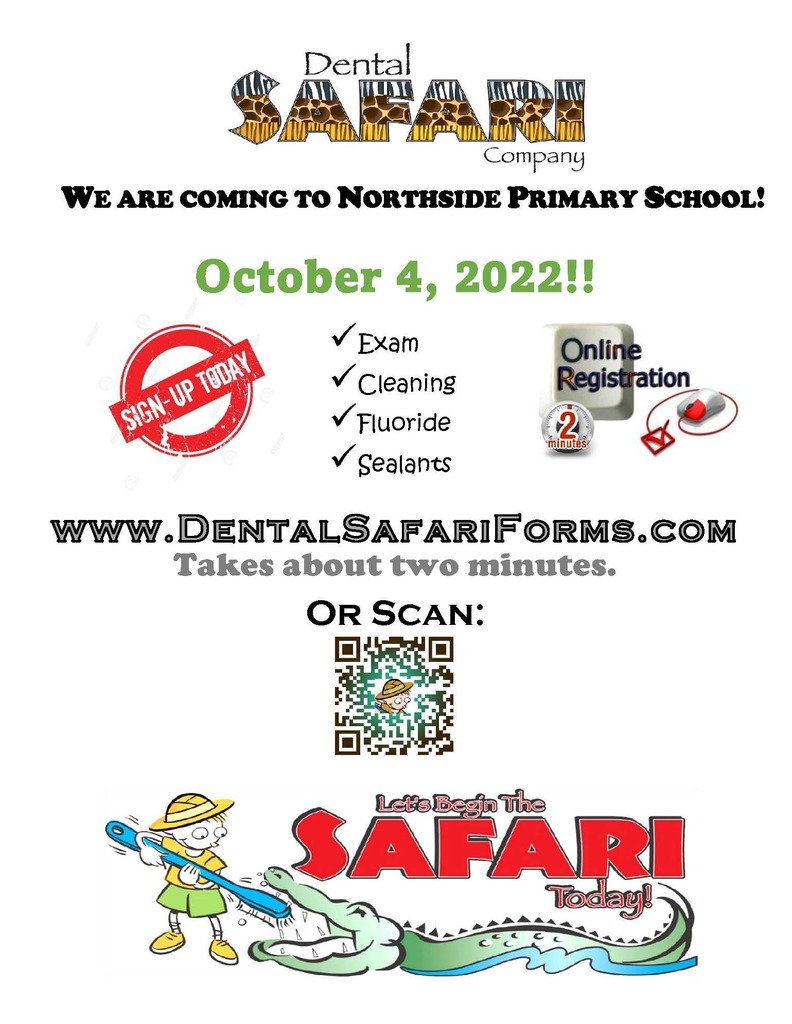 REMINDER- Kindergarten physicals and shot records are due October 14th. Your child will be excluded from school on October 15th if not turned in.

NSPC Fall Fundraiser started yesterday and runs through September 16th. Don't forget to send the quick start coupons to claim your prize.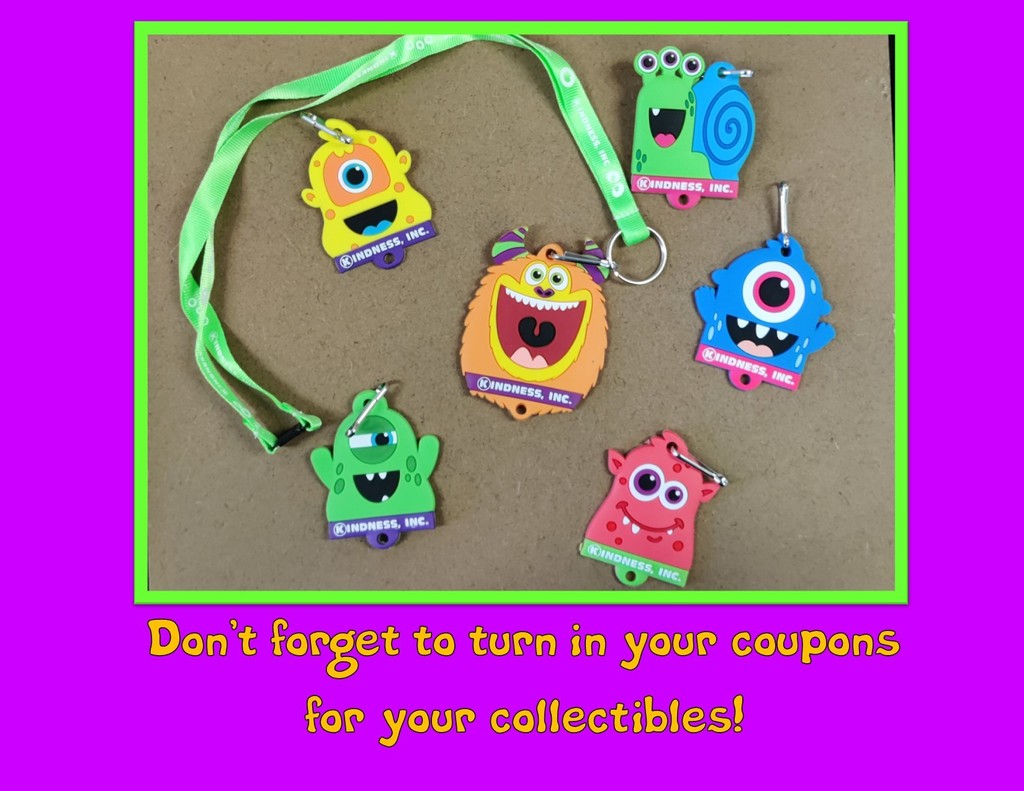 Upcoming dates for Herrin CUSD students. Labor Day, Parent Teacher Conferences, and School Improvement Dates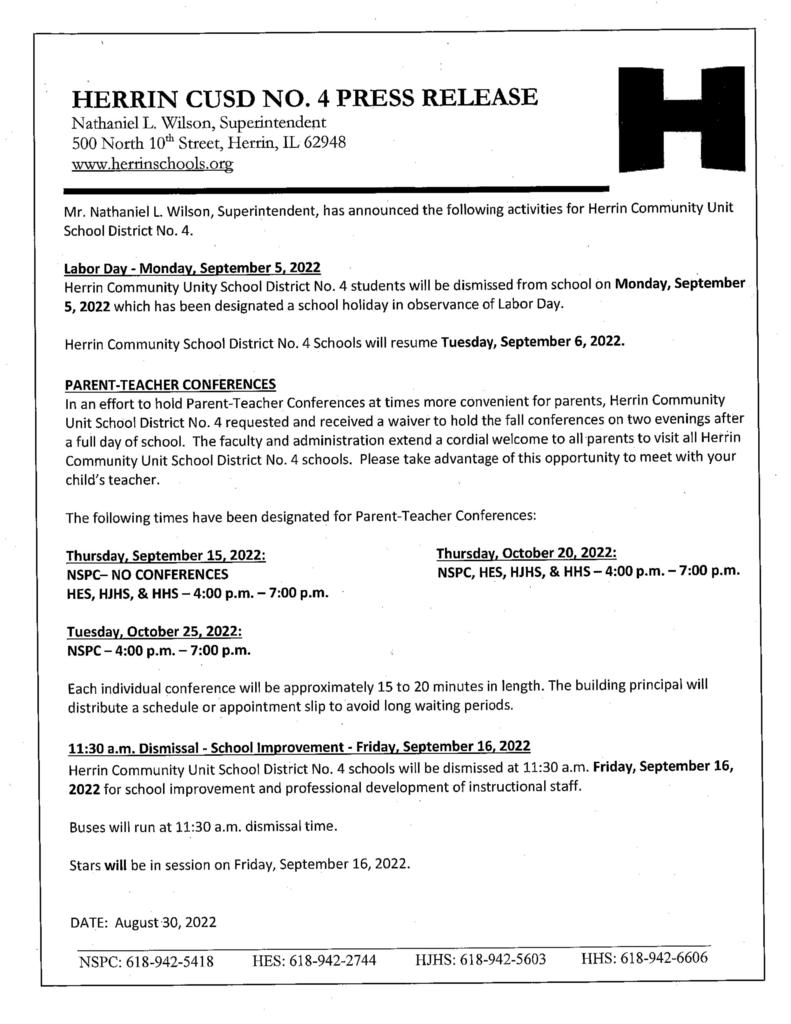 September is National Preparedness Month! A free Disaster and Safety Preparedness Event will be held on Saturday, September 10th, from 11AM - 2PM at Cornerstone Church in Marion, IL. For additional information and a fun coloring sheet, see the event flyer here:
https://5il.co/1h6ro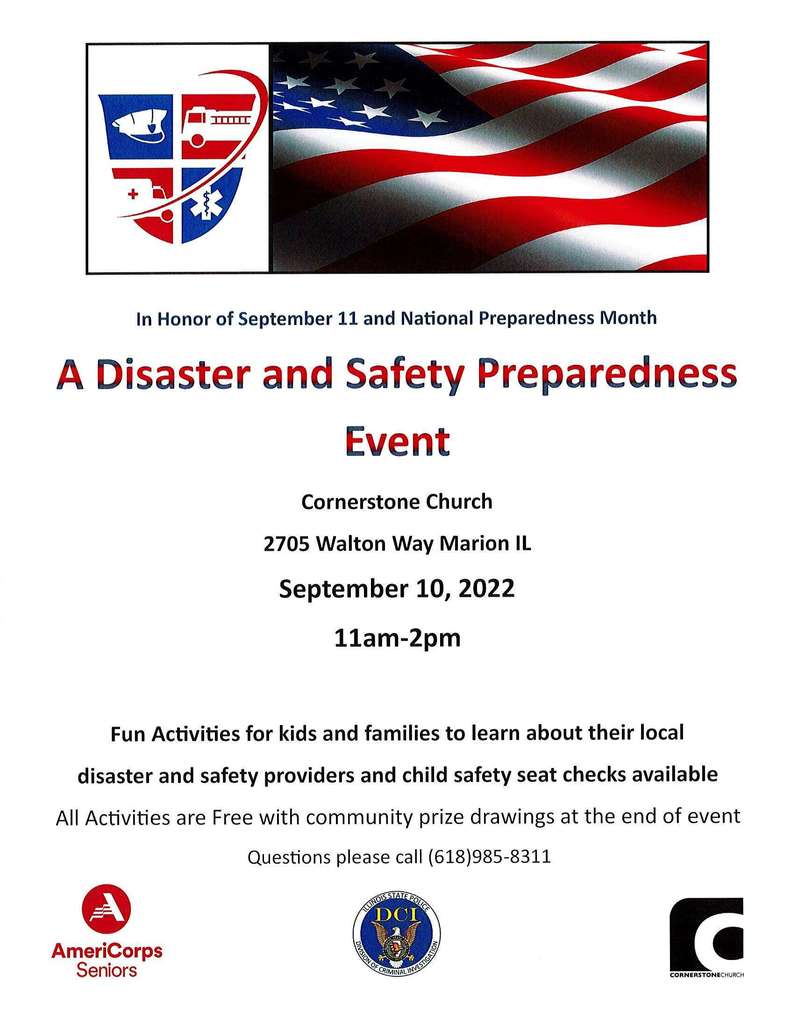 Did you know that research shows kids who eat a healthy lunch learn better in the classroom? We are committed to YOUR student's health and academic success, which is why we serve nutritious lunches at Herrin CUSD #4. Here we are featuring our "Super Nachos" with shredded chicken, cheese, beans, and the student's choice of an apple or orange! To see our monthly lunch menu, visit
https://herrincusd4il.sites.thrillshare.com/o/hhs/dining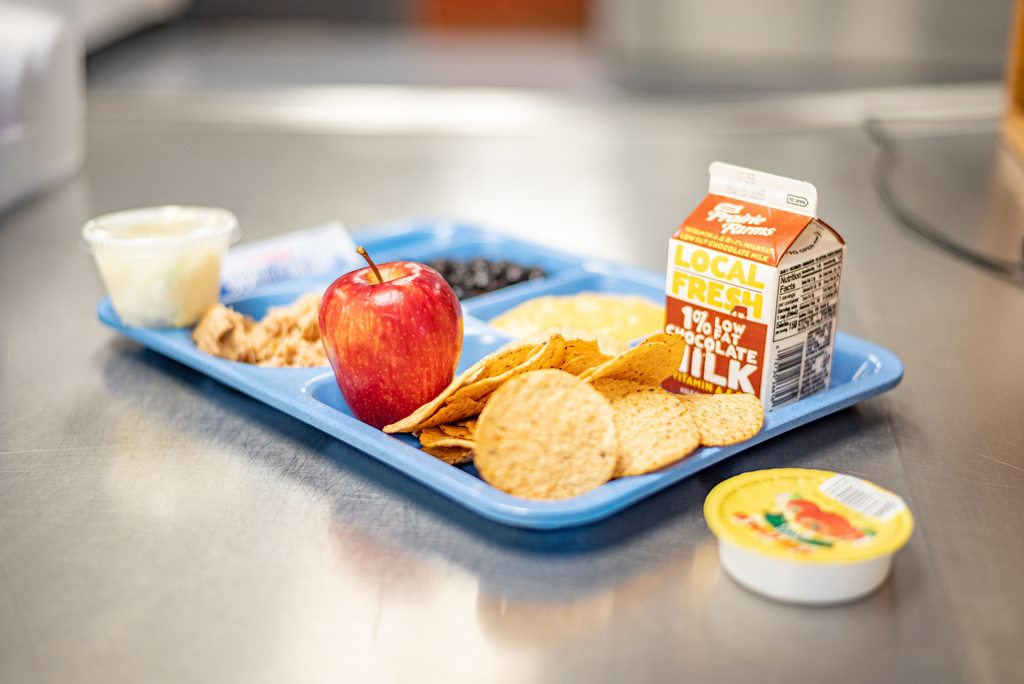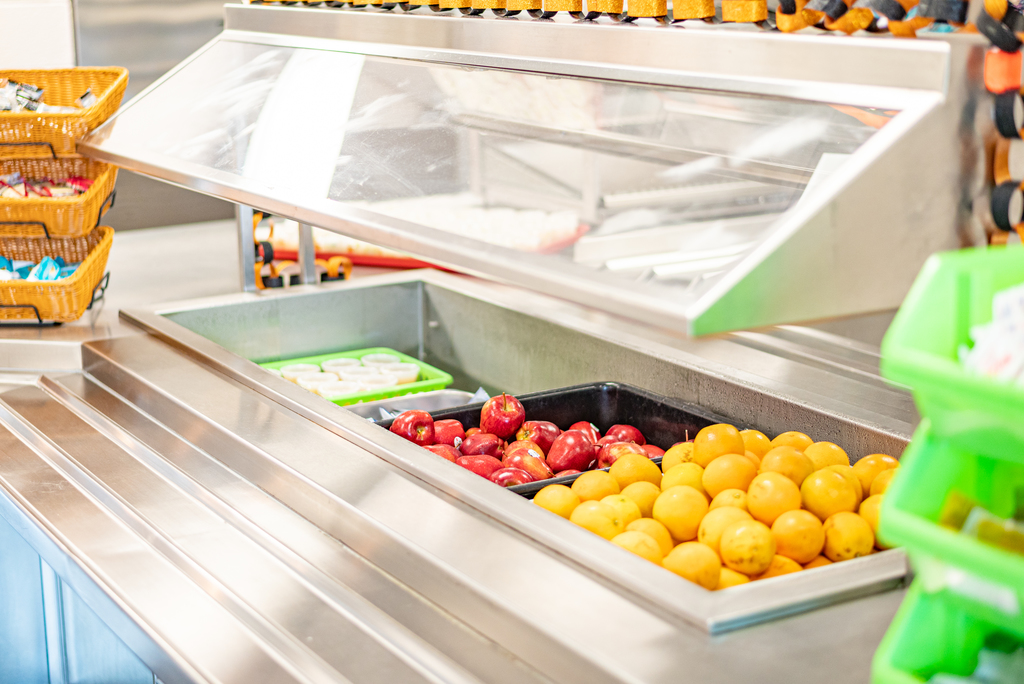 Fall Picture day is tomorrow (8/25). Informational fliers have been sent home.