Supporting NSPC 🧡🖤🧡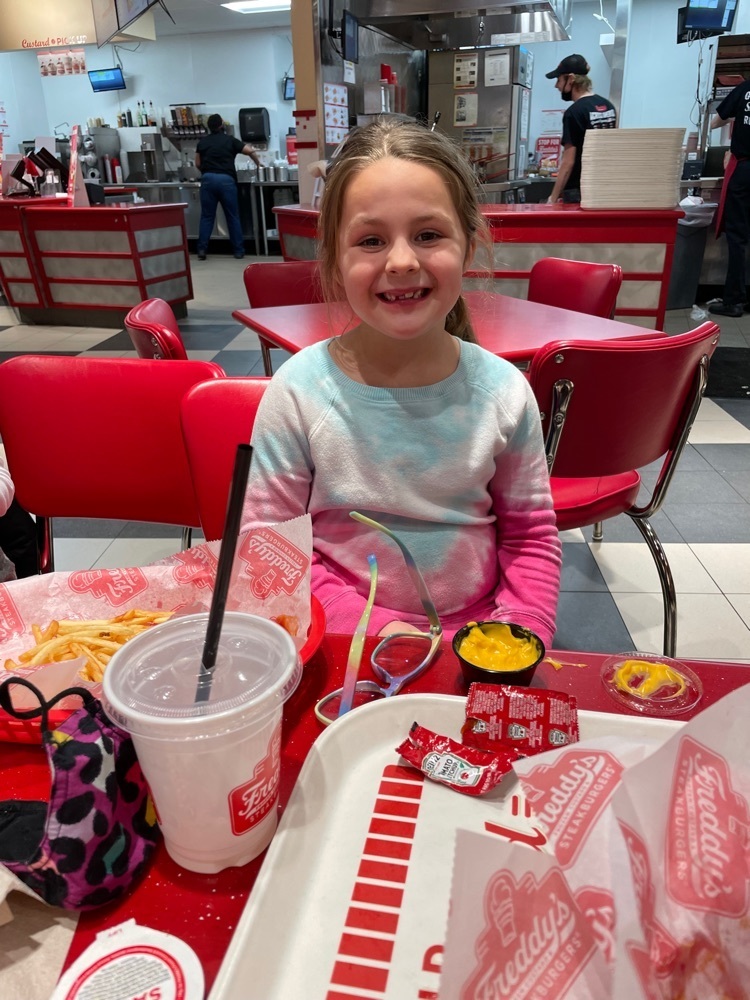 Book Fair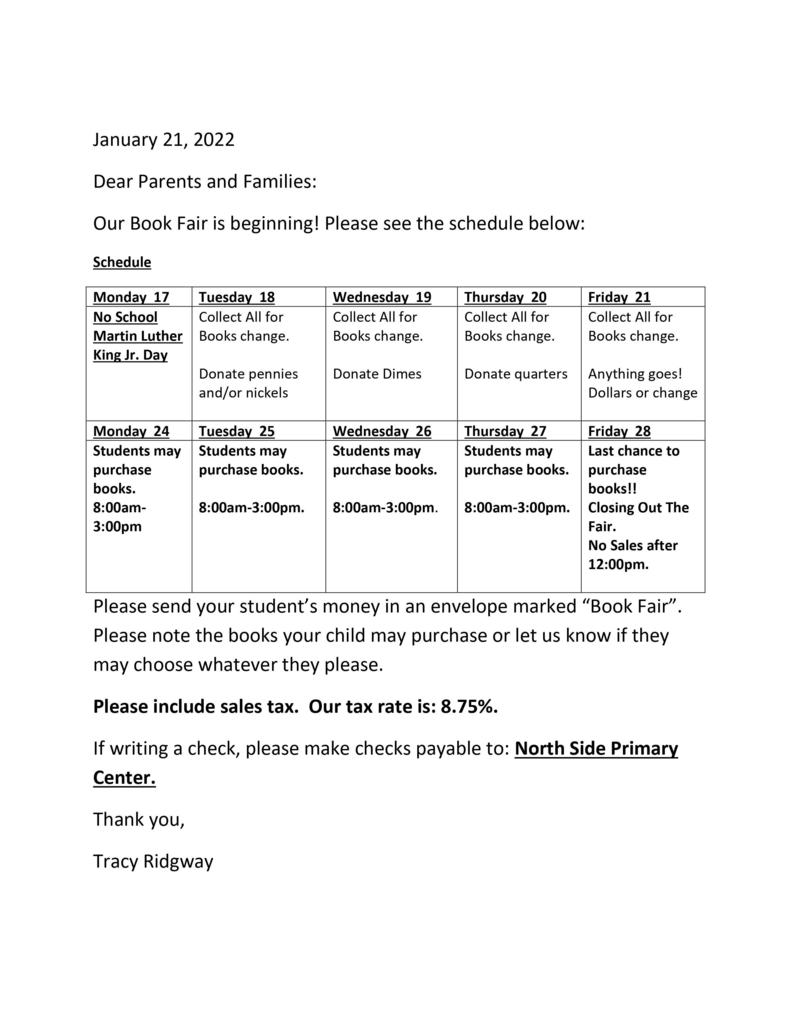 All for Books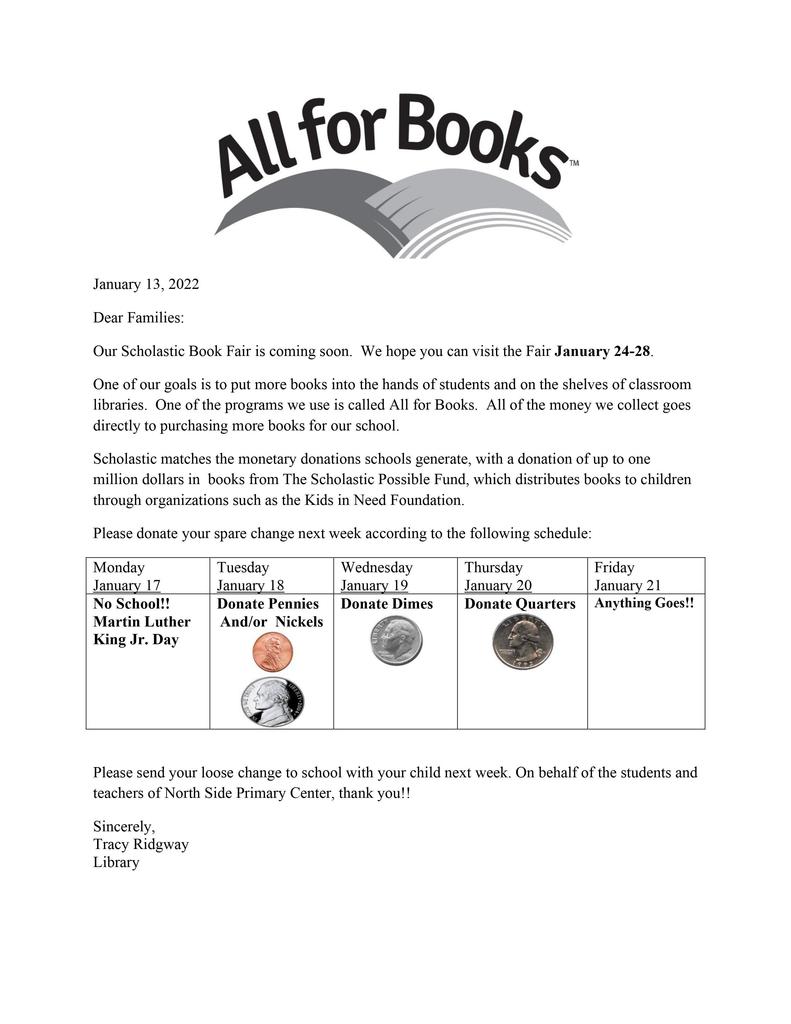 Mrs. Bird's class makes a healthy snowman snack ☃️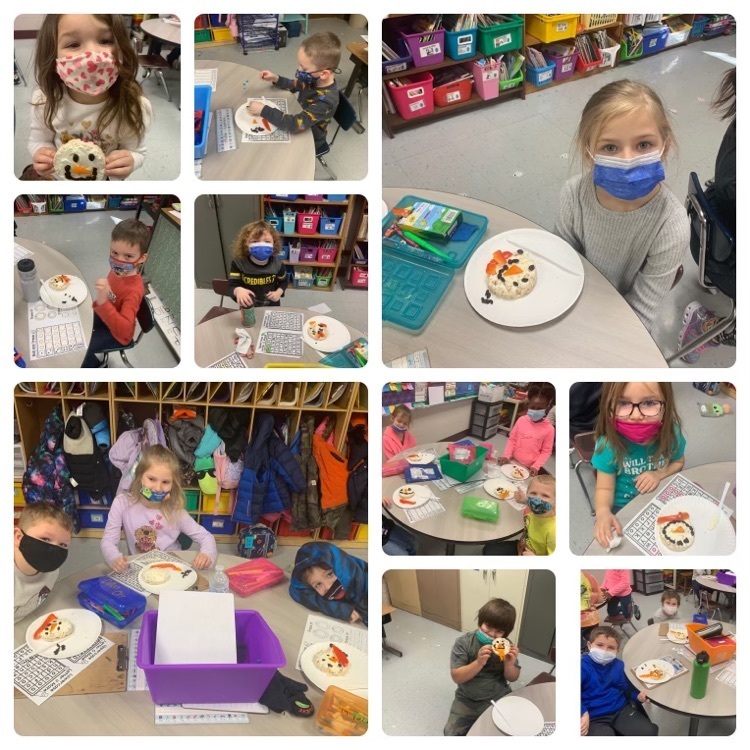 NSPC is holding a fundraising event at Freddy's restaurants on January 17th. Freddy's will donate 15% of sales from this event to our school. To participate take your family to either the Marion or Carbondale location from 5:00-9:00 to eat. Be sure to tell the cashier you are part of the North Side Primary Center Group when you order.
Bus 411 left the school 20 minutes early. So please head to the bus stops.
Merry Christmas from Mrs. Cook's Class! 🎄🎁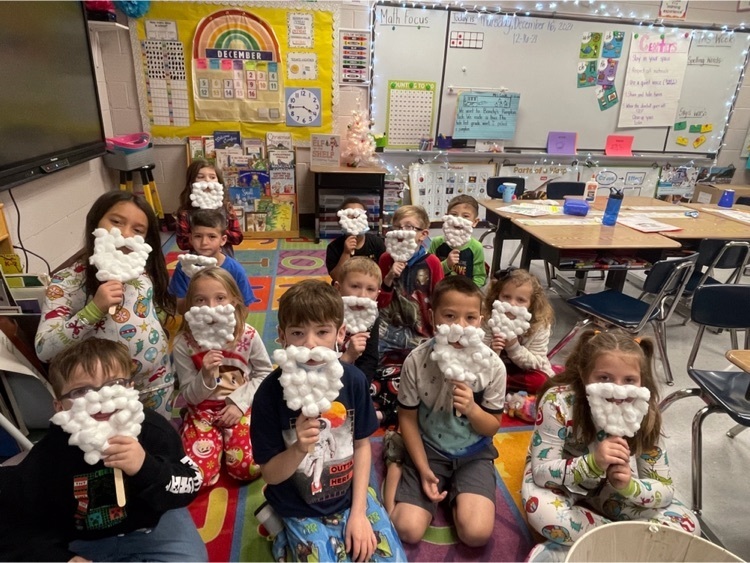 The Grinch visited NSPC to spread Christmas cheer this week.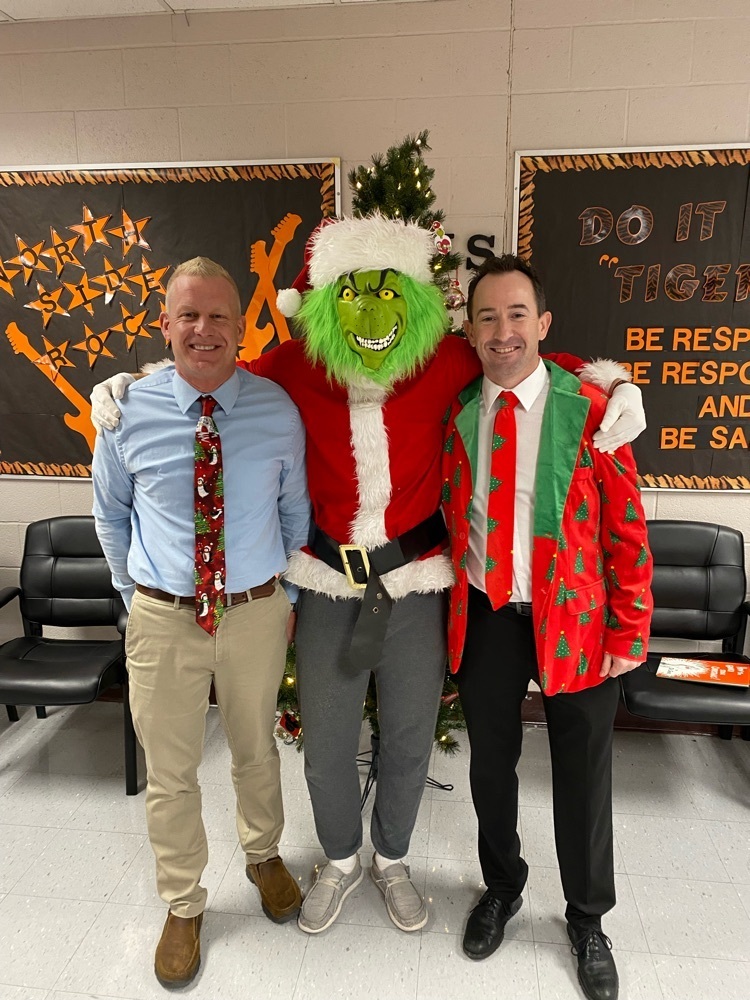 Mrs. Workman's class has welcomed some awesome Christmas readers this week from our school district! The class enjoyed these readers and we have more to come in the next few days.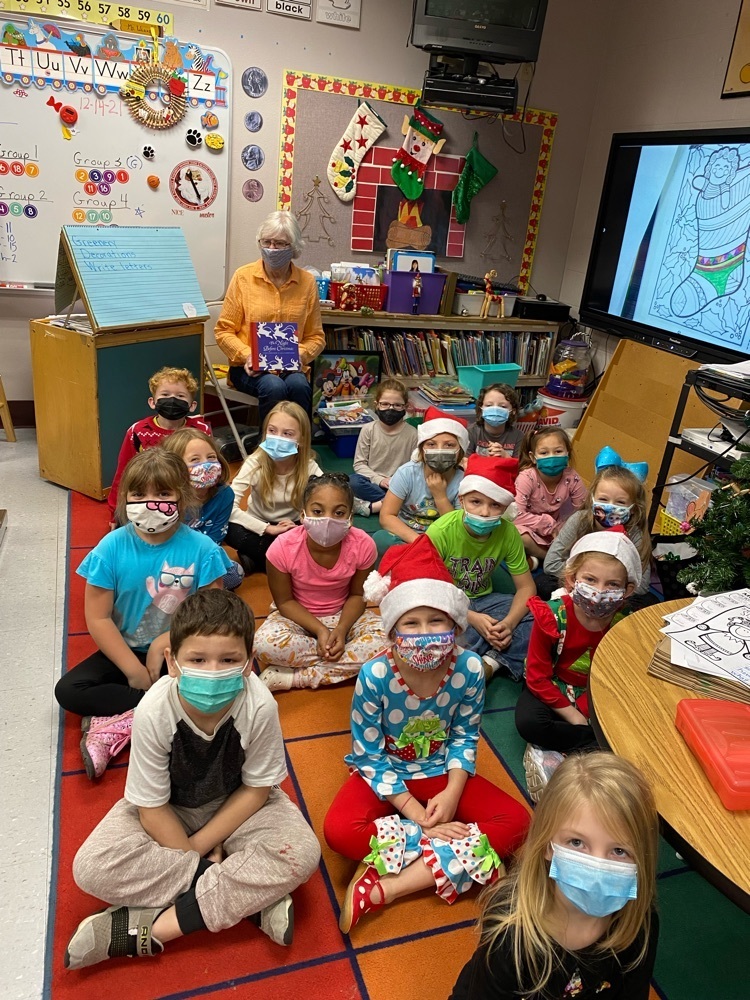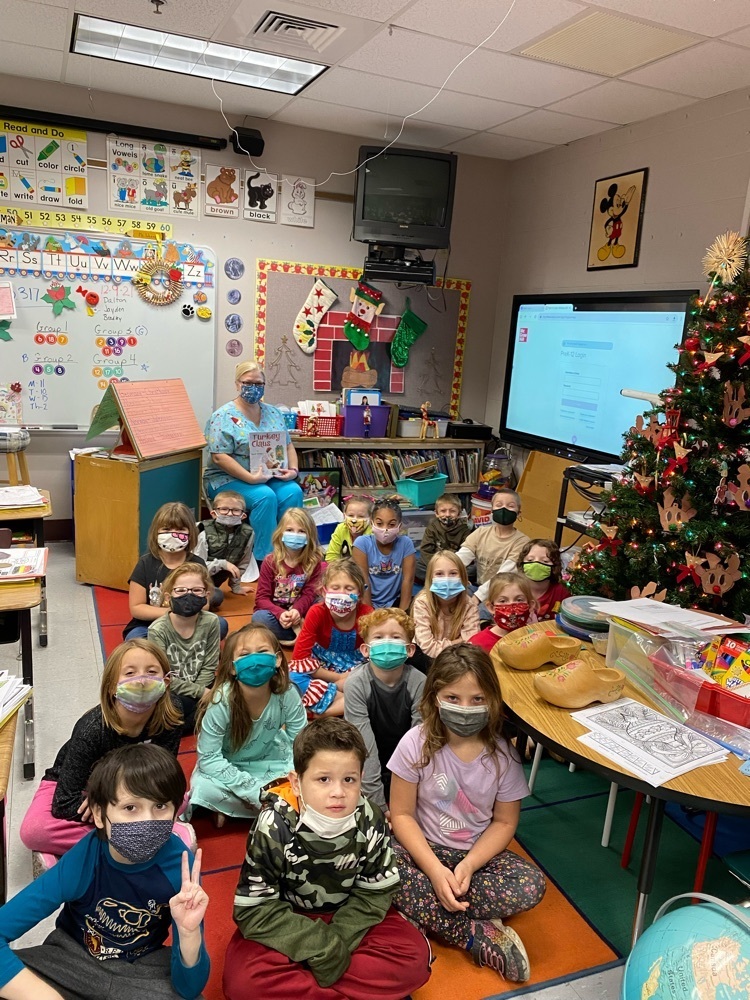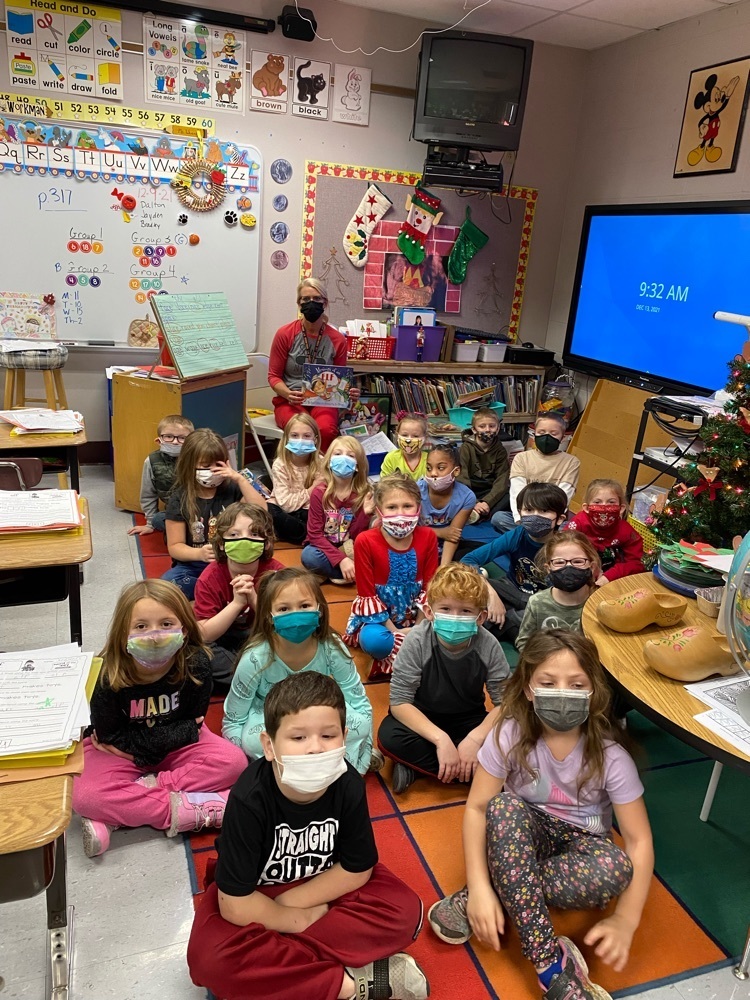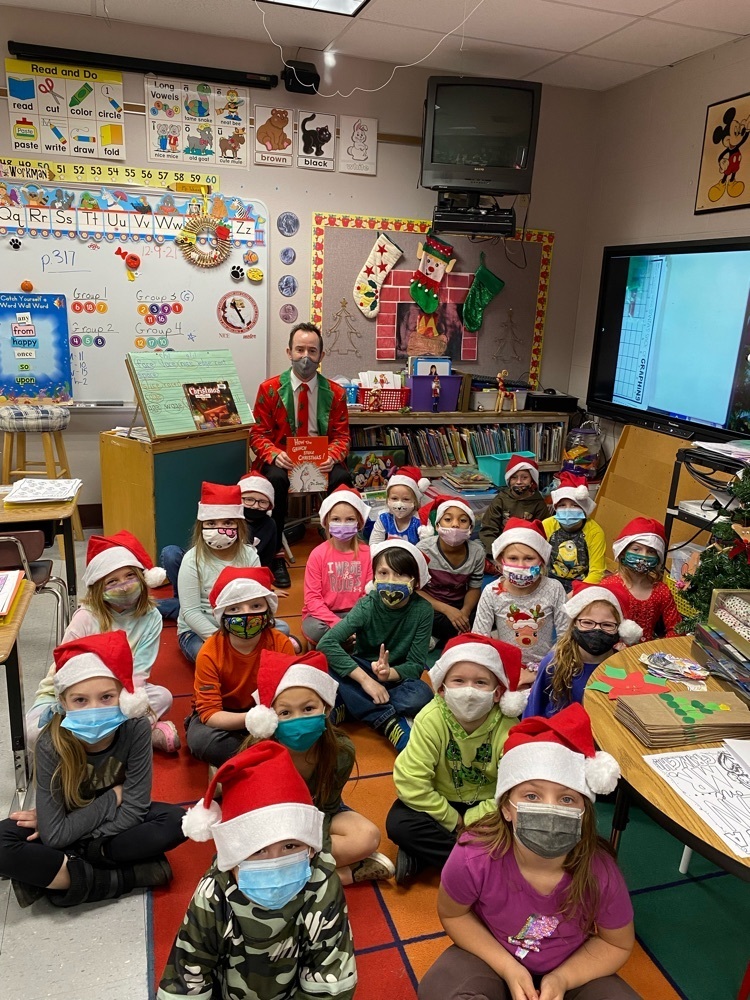 Thank you Herrin Fire Department for helping us put up our new flag🇺🇸🇺🇸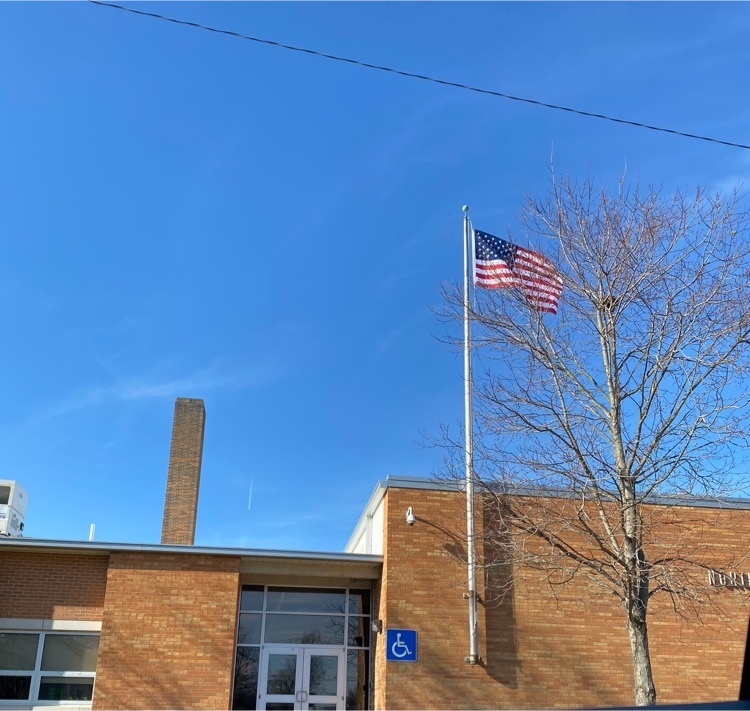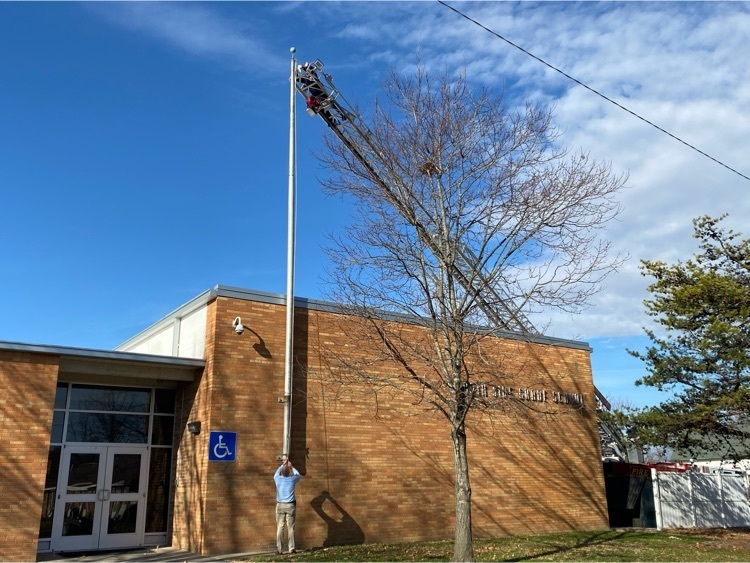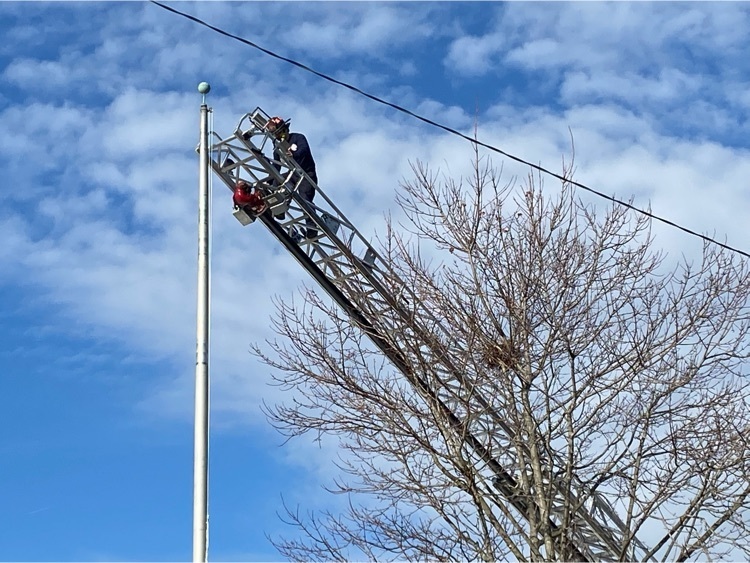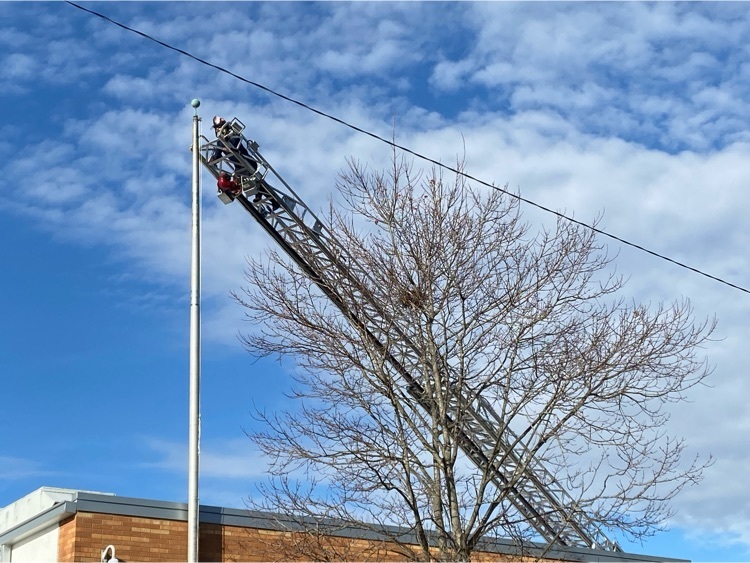 Cat in the Hat Class was ready for the Grinch💚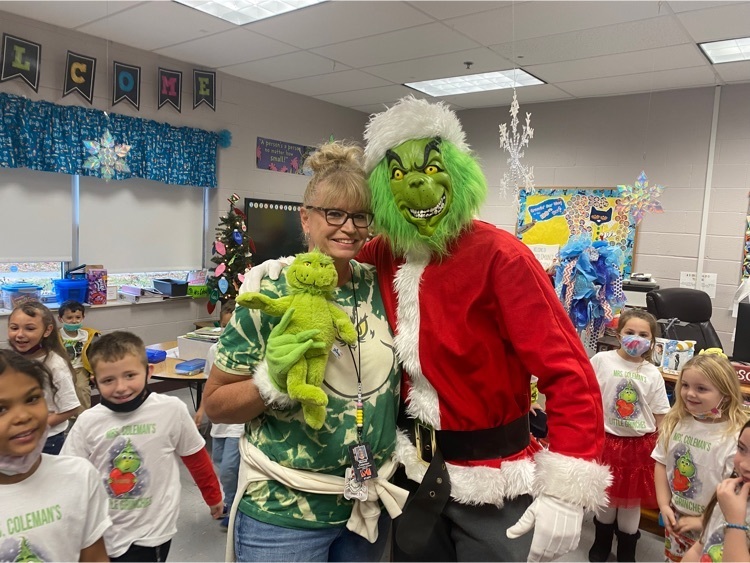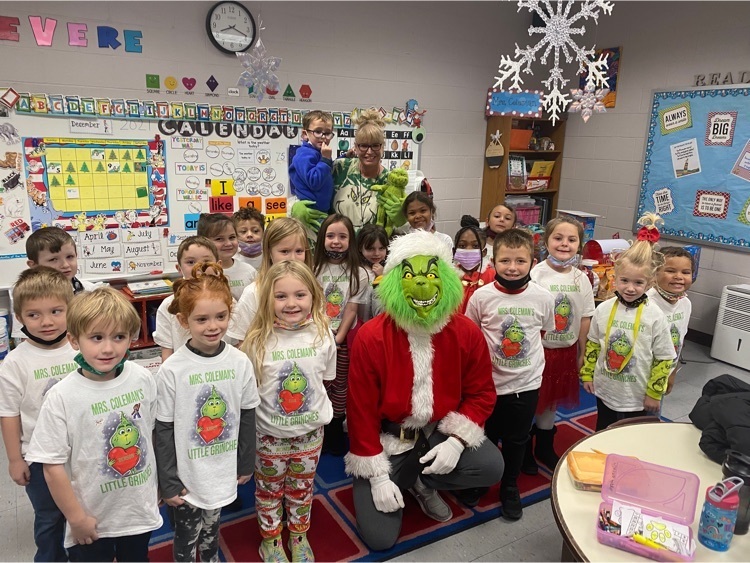 Mr. Wilson reads The Grinch to The Cat in the Hat Class 💚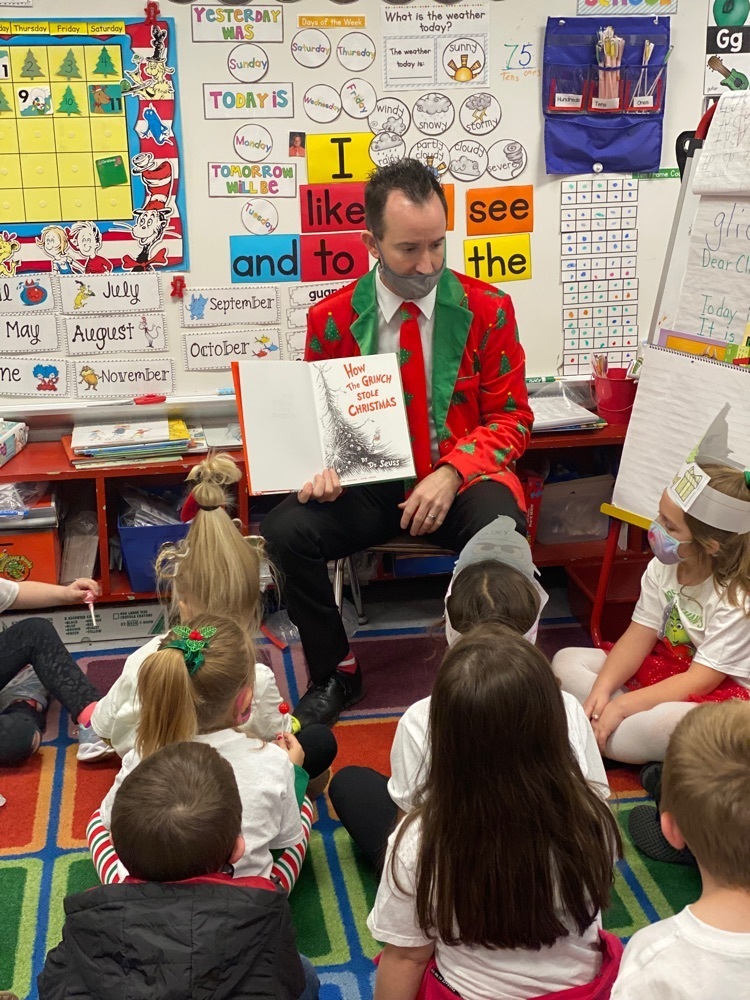 The Durham Bus Company is holding a Stuff the Bus Event for the community of Mayfield, Kentucky. This event will be an opportunity for the families of Herrin to contribute much needed relief to the families affected by last weekend's tornado. Donations can be dropped off at the Walmart parking lot from Wednesday to Friday from 8:30-1:00. Donations can also be dropped off at Durham School services until Friday. Durham School Services address is 2113 West Cherry Street. The bus will be delivering the supplies to Mayfield, Kentucky on Friday afternoon. Suggestions for the donations are Disposable goods- cups, plates, napkins, utensils, paper towels, to go containers Ground coffee Toiletries Snacks Bottled water Non-perishable food Food and or gas cards New pillows, sleeping bags, blankets Cleaning supplies Baby wipes Baby formula
Thank you to all of our NSPC families that donated food items!! We were able to make a generous donation to the Herrin Community Food Pantry.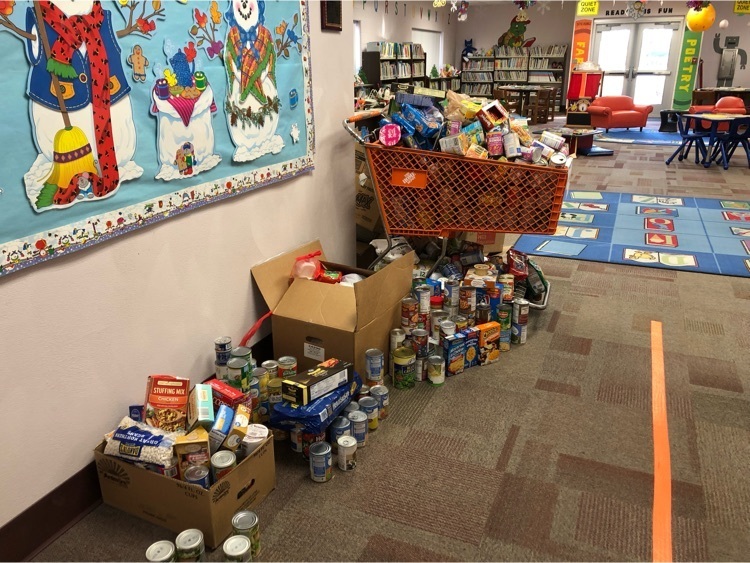 Ugly Sweater Day in Mrs. Gaither's Class!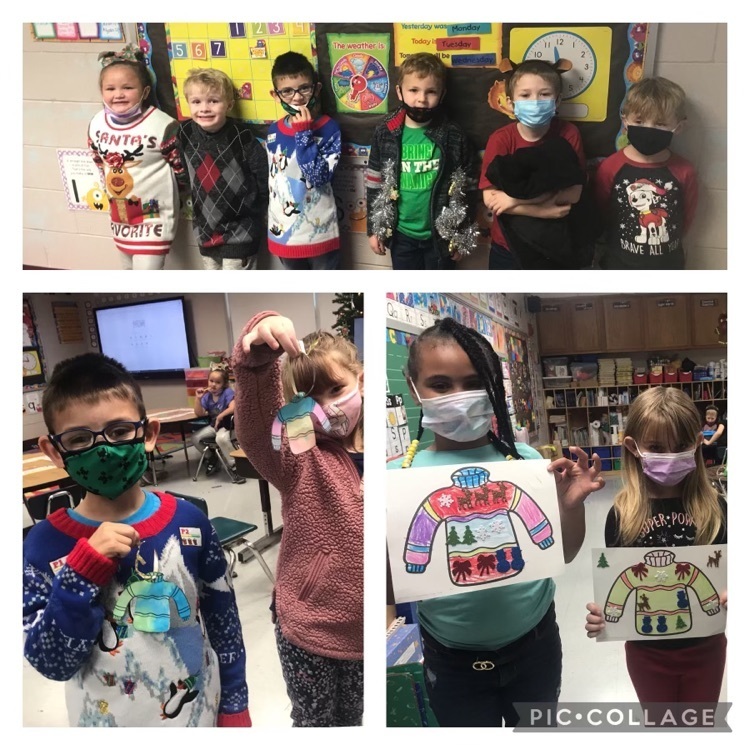 Kaylor reads Hop on Pop to her Cat in the Hat Classmates! 💗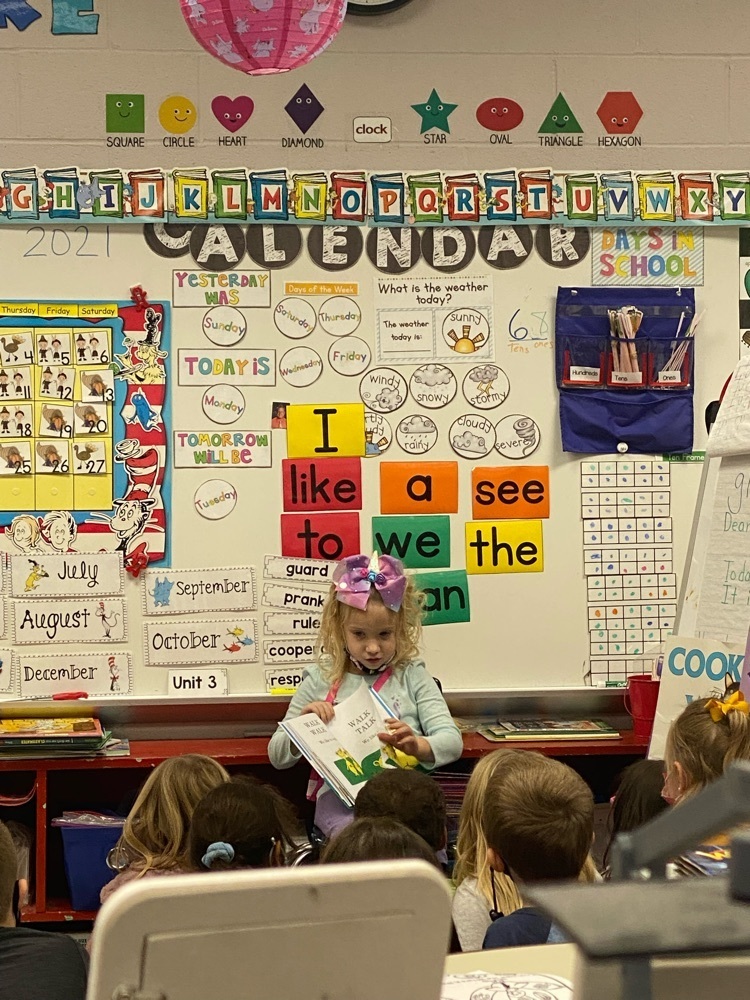 When you dress for the theme of the week 💗🎉💗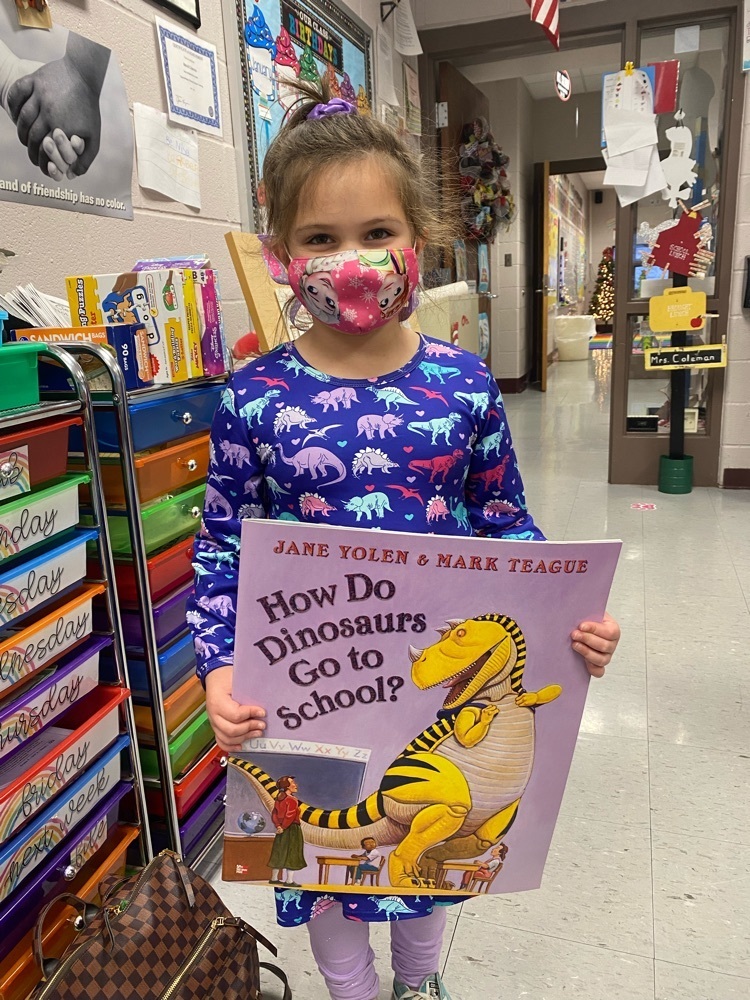 Mark you calendars for Jan 17th. North Side Night at Freddy's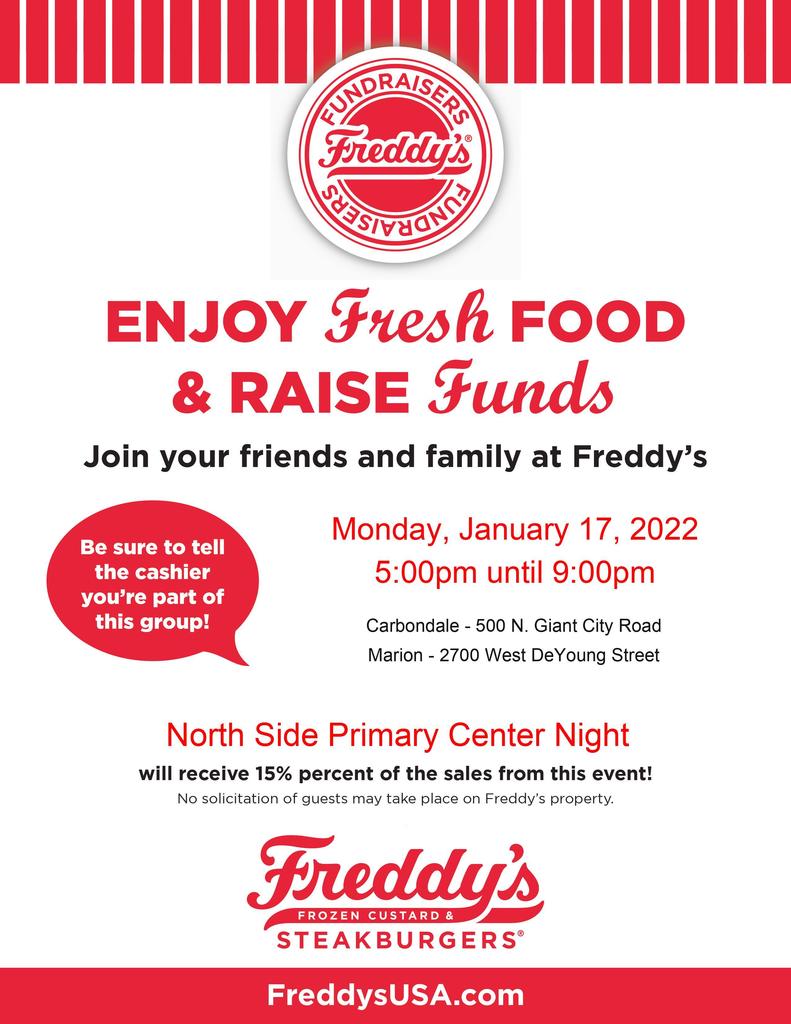 Parents, please have your children check list and found. We have a lot of coats that have been found.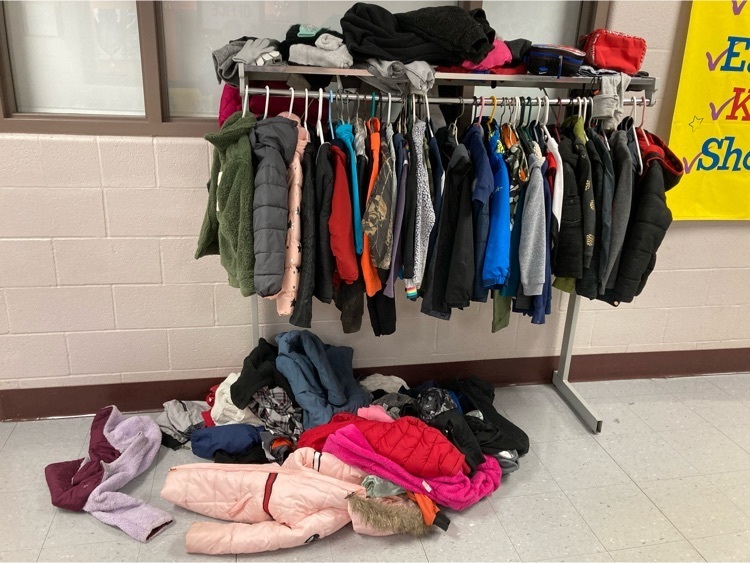 December Press Release