It was a busy day at HES! We started the day with See You at the Pole. It was a great turn out! We also celebrated Homecoming with St. Patrick's Day!☘️ Tomorrow is Christmas!❤️🎅🏼💚 Wear your favorite Christmas attire or pajamas!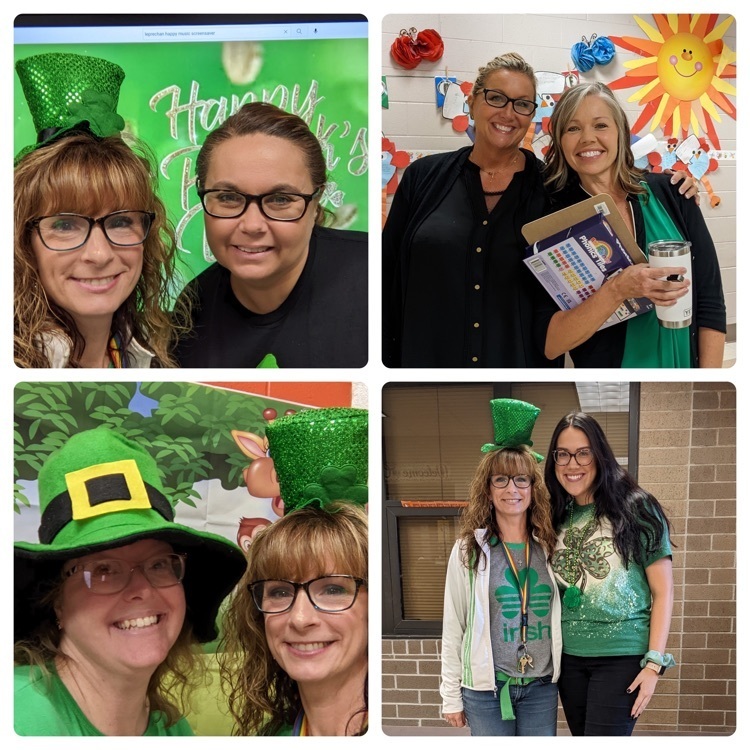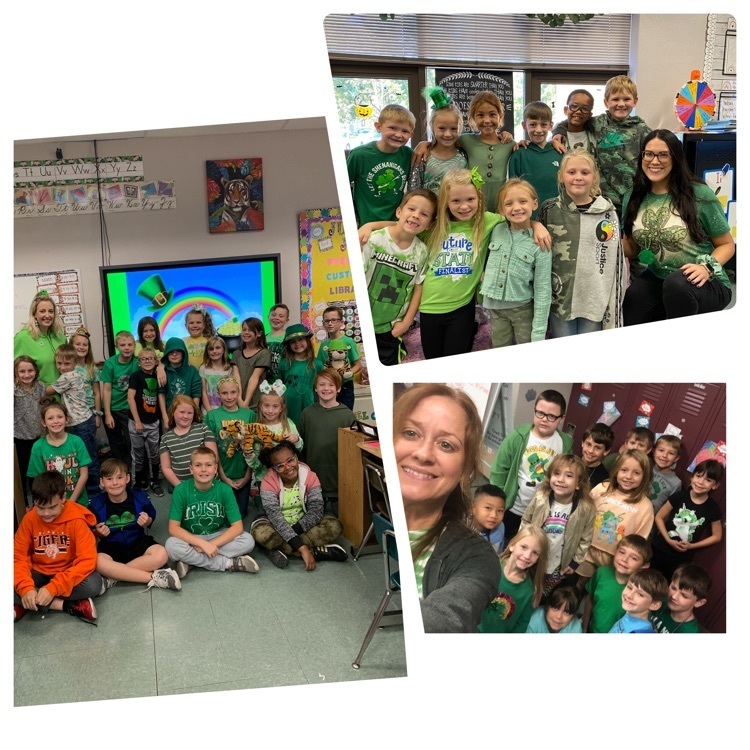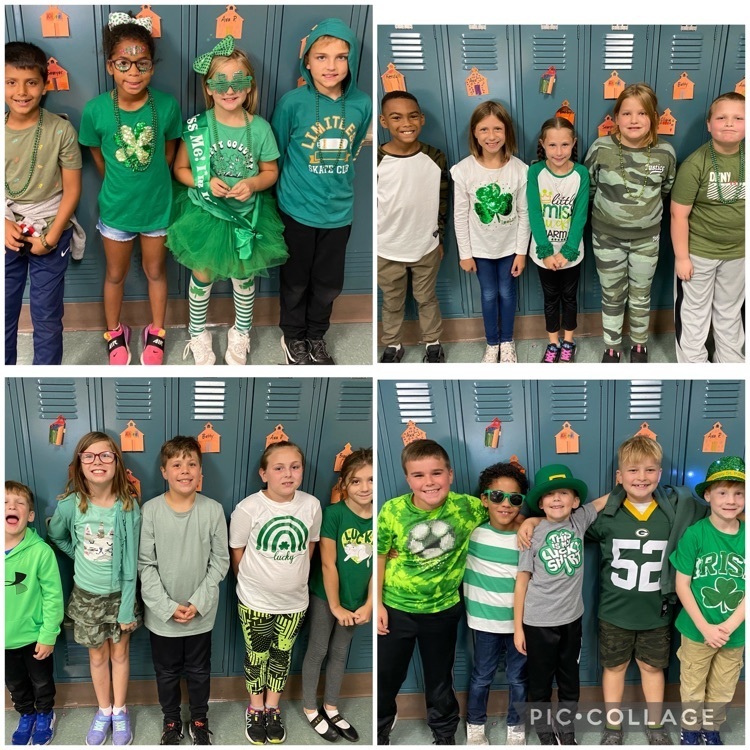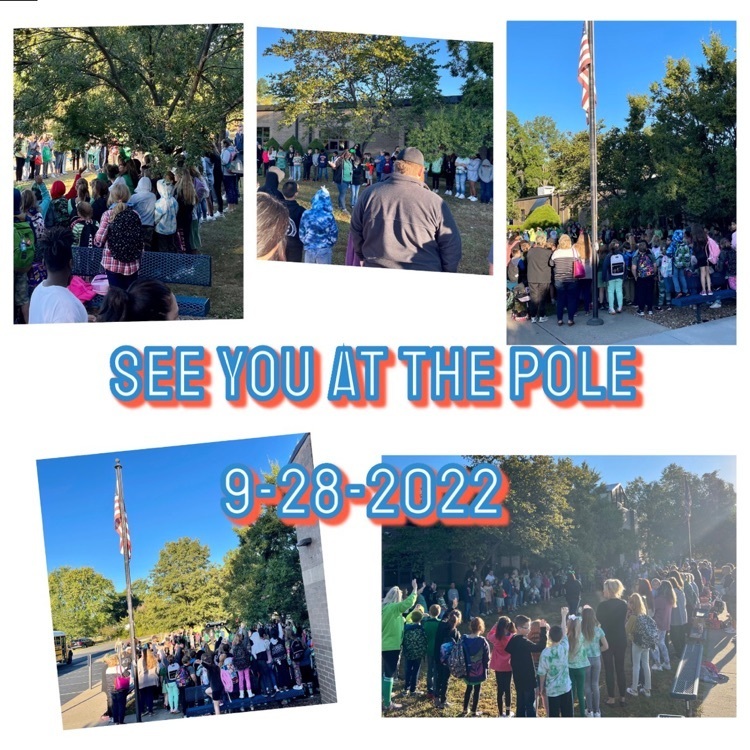 Day 2 for Homecoming was Fourth of July! 💙🤍❤️ Tomorrow is St. Patrick's Day!☘️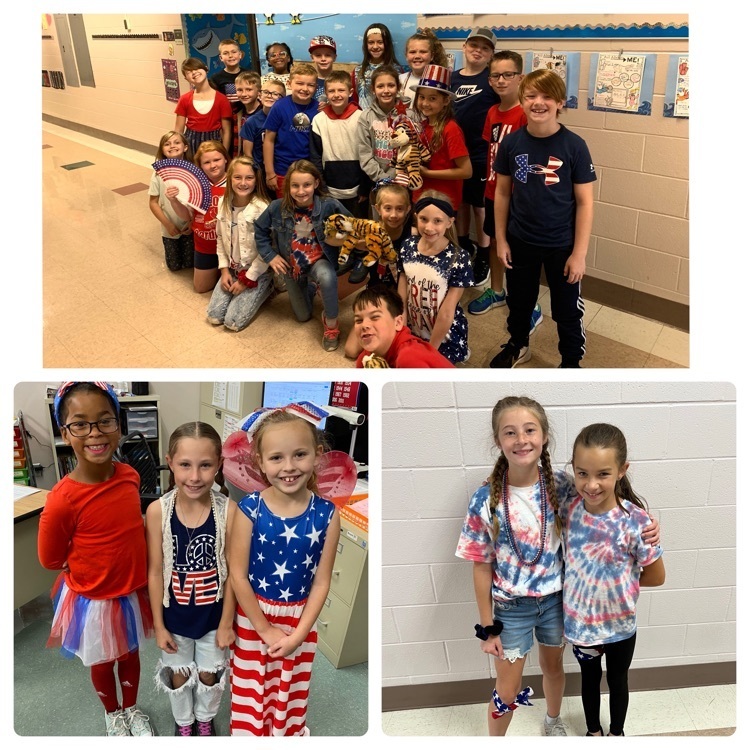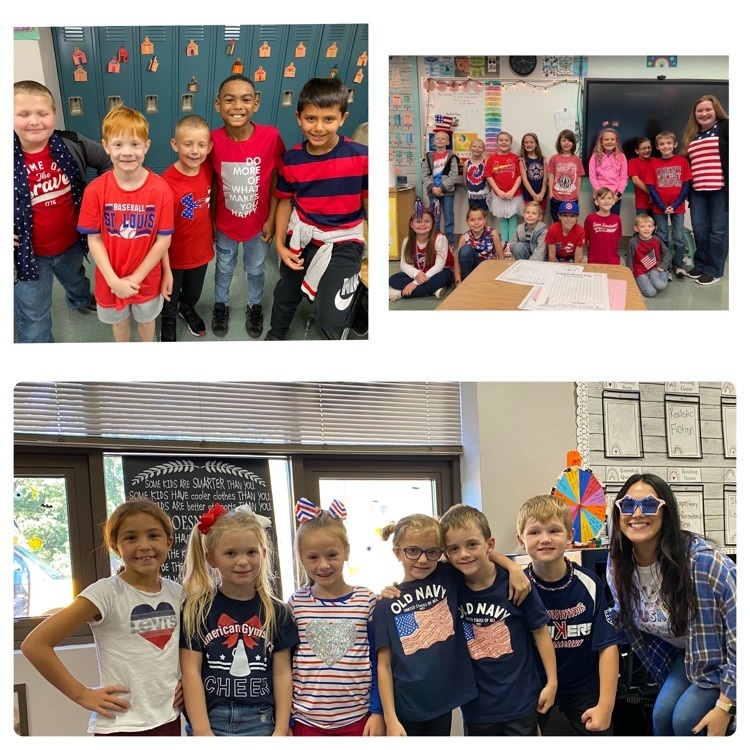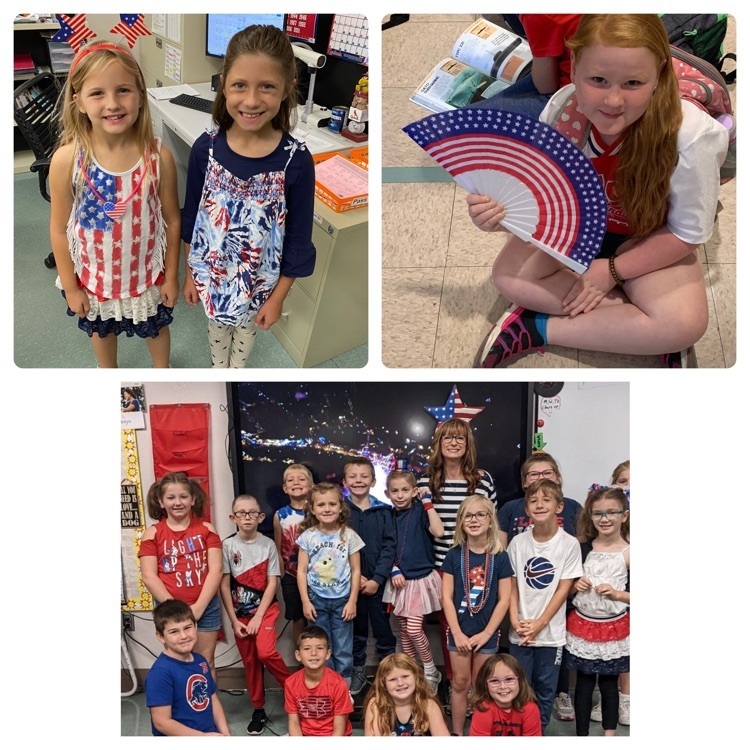 YEARBOOK ORDERS: Online ordering for this year's yearbook is now open! You can access the form to order by going to jostensyearbooks.com. Order forms with instructions will also be sent home with students this week.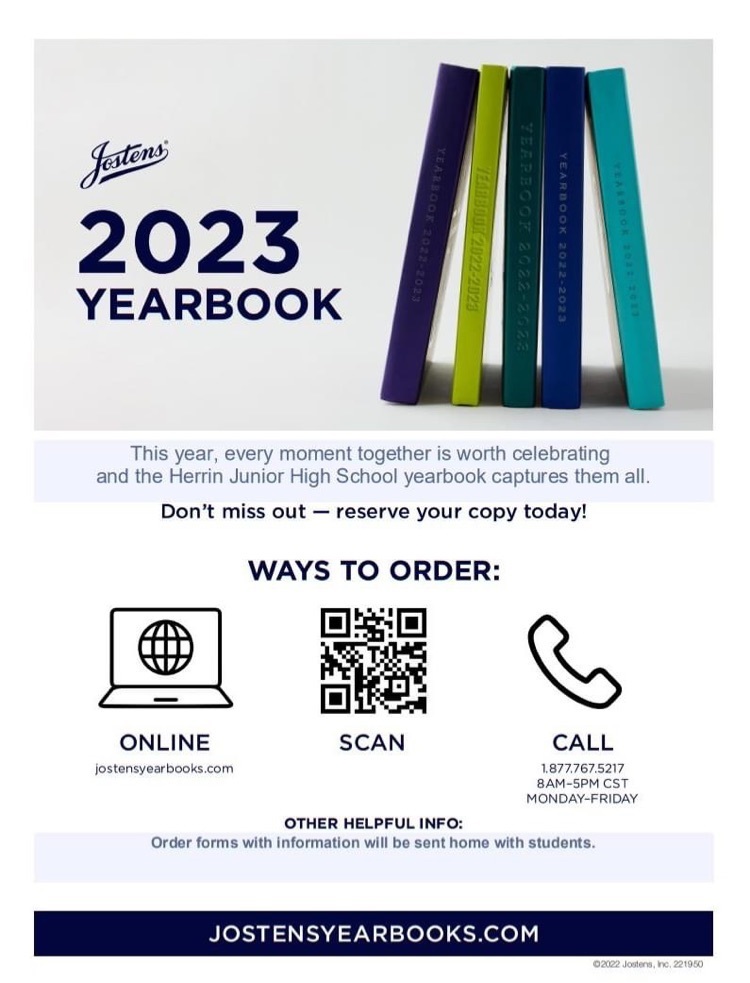 We are so excited about the new addition at HES! Check out the photo and video link below on the progress of the project 📹 🗣 Shout out to Herrin Unit #4 Employee Eli O'Saile for the great picture and video!
https://tinyurl.com/ywnu8dnk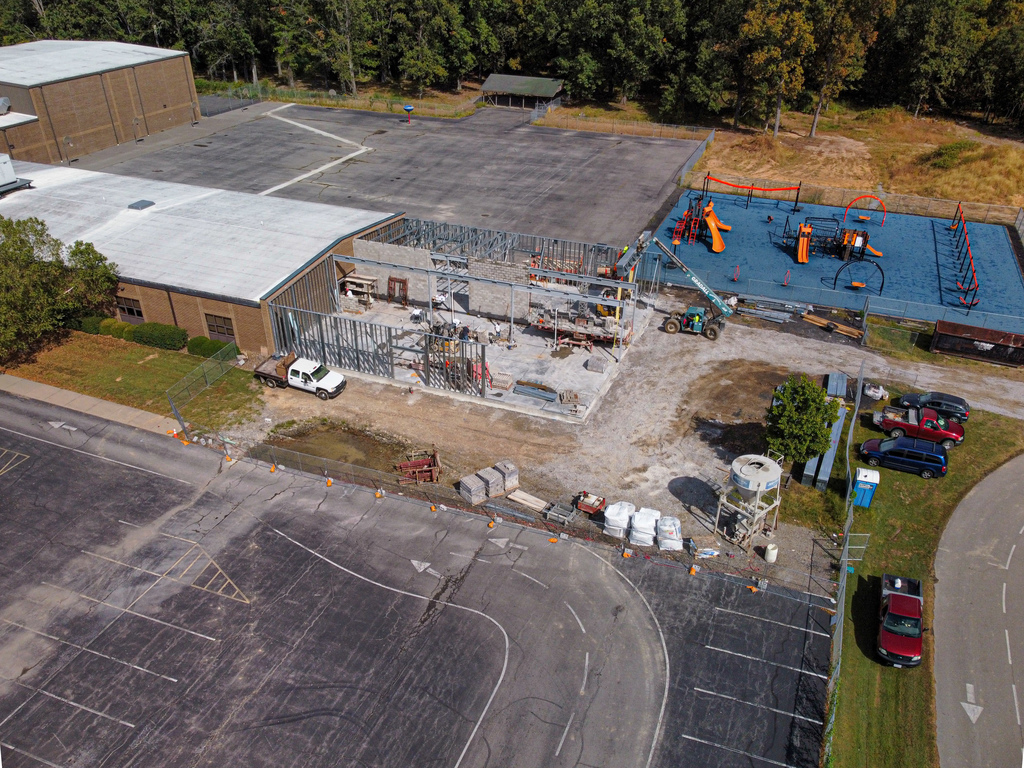 Don't forget our PTO fundraiser is this Friday! 🧡🖤🏈🖤🧡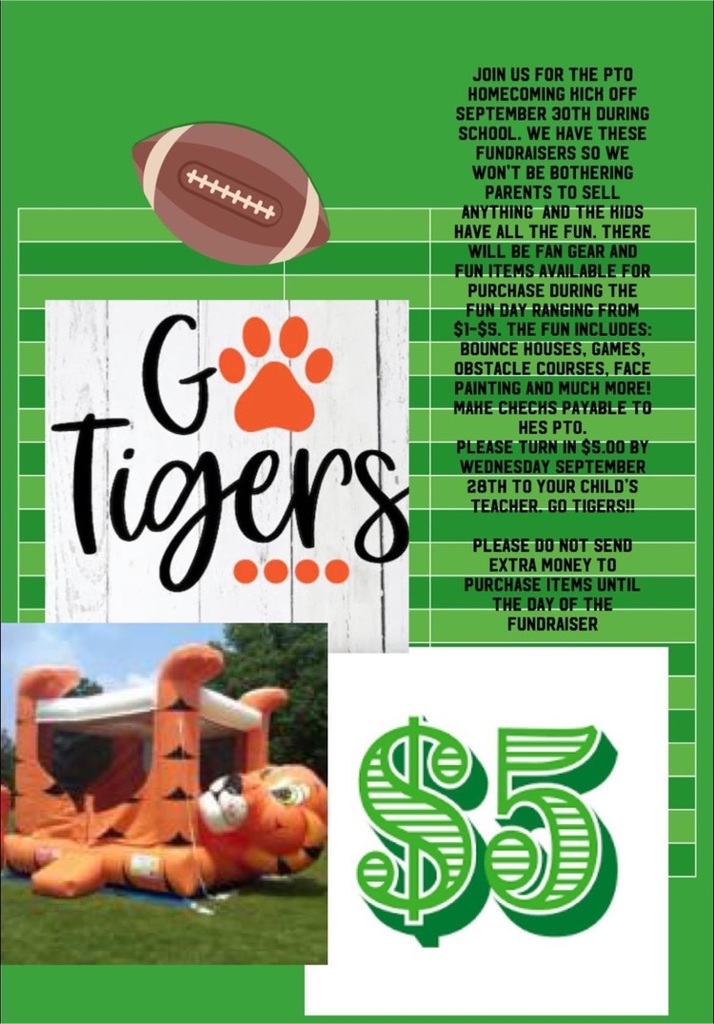 HES started Homecoming week off with Mardi Gras! 💜 Tomorrow is Fourth of July! Wear red, white, or blue! ❤️🤍💙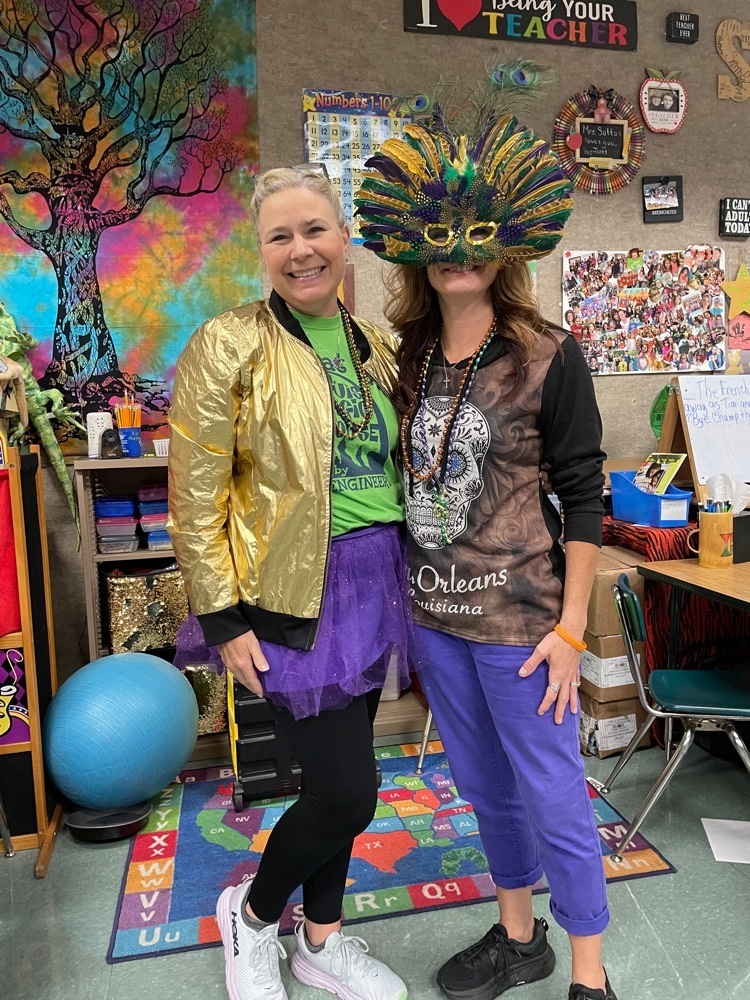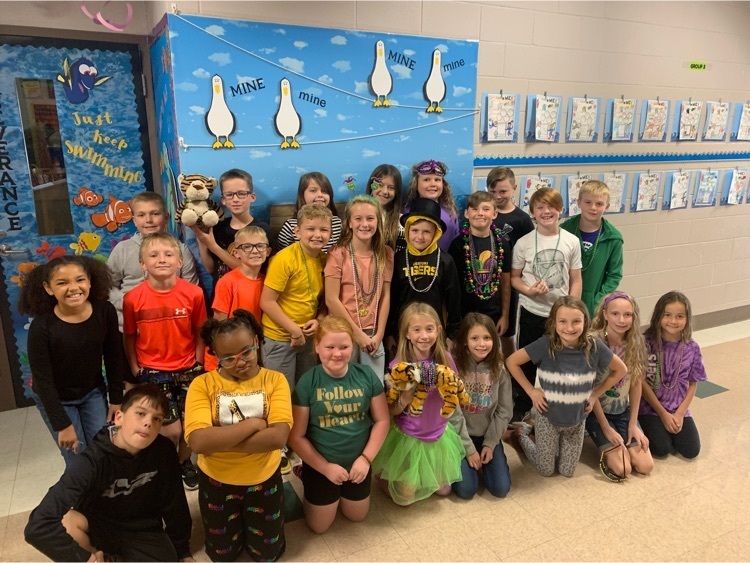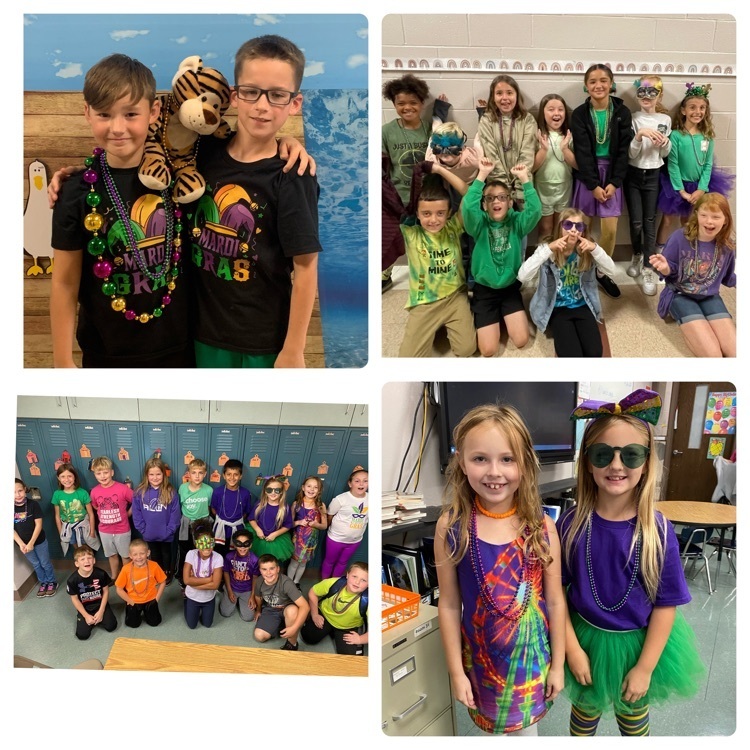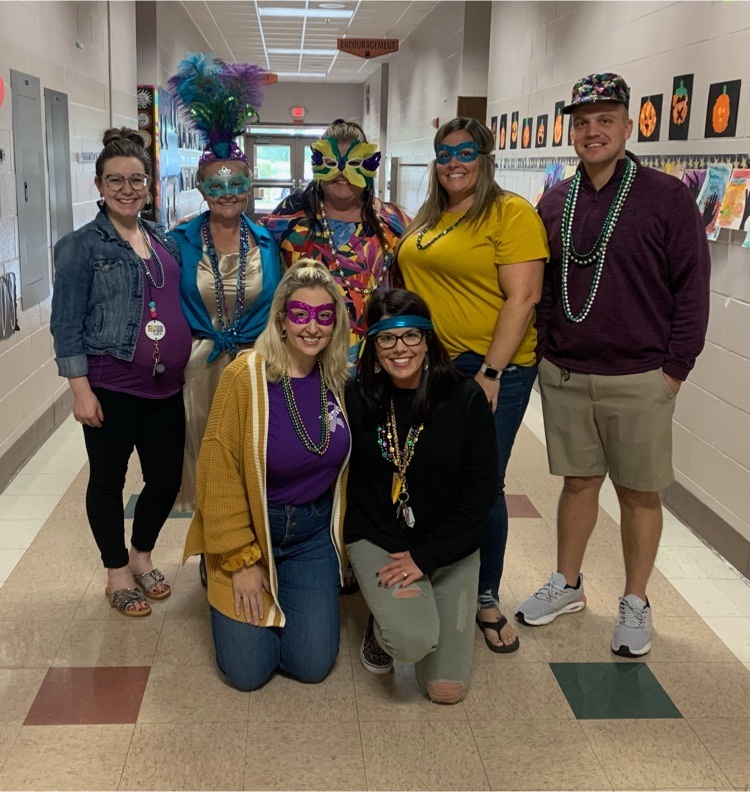 The Herrin CUSD #4 calendar has been amended to include a number of early dismissal dates throughout the upcoming school year. These times will be used for school improvement and professional development of instructional staff. The early dismissal dates can be seen on the press release:
https://5il.co/1iiz5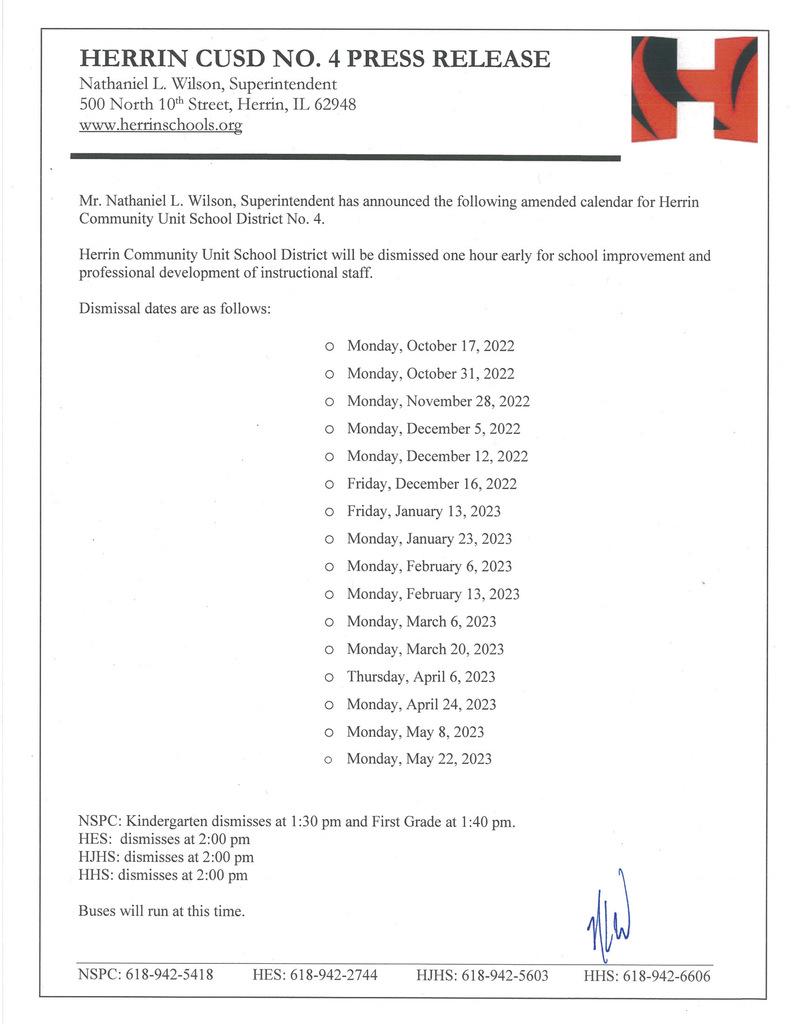 EARLY DISMISSAL: Friday, September 30, 2022, Herrin CUSD #4 will be dismissed from school early for the Homecoming Parade. DISMISSAL TIMES: NSPC: Kindergarten @ 1:30PM / 1st Grade @ 1:40PM HES, HJHS, & HHS: 2PM The press release is also available on our website:
https://5il.co/1iiz4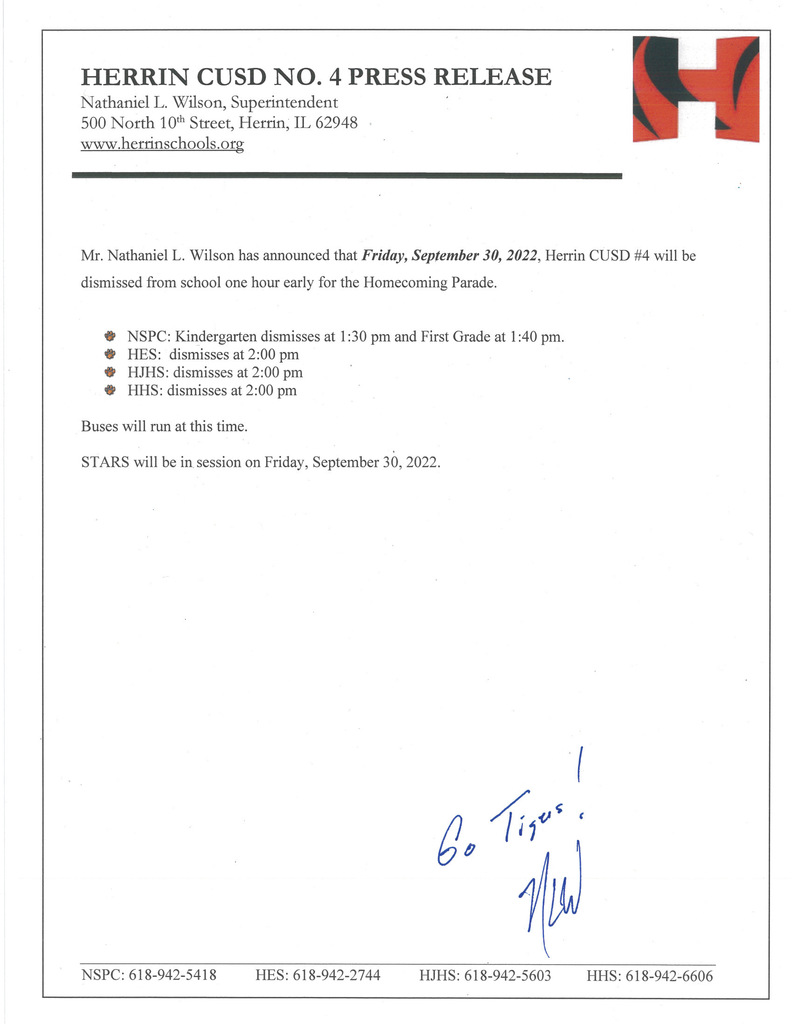 GOOD News, Parents! Iconik Studio has printed the picture proofs and we will be sending those home next week. The job is "active" so parents can view the images if students made it home with that information. It was sent home on picture day, August 31. If your child did not bring his/her information home, do not worry! We will send it all home again next week with the proofs. Have a wonderful weekend. :)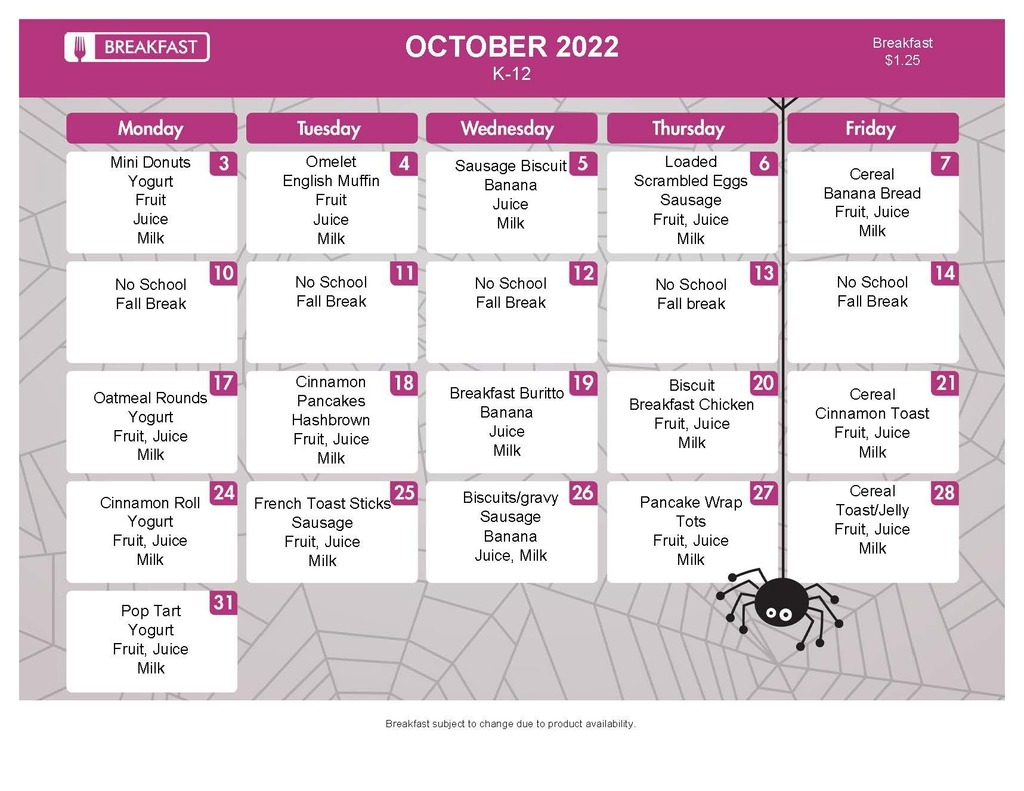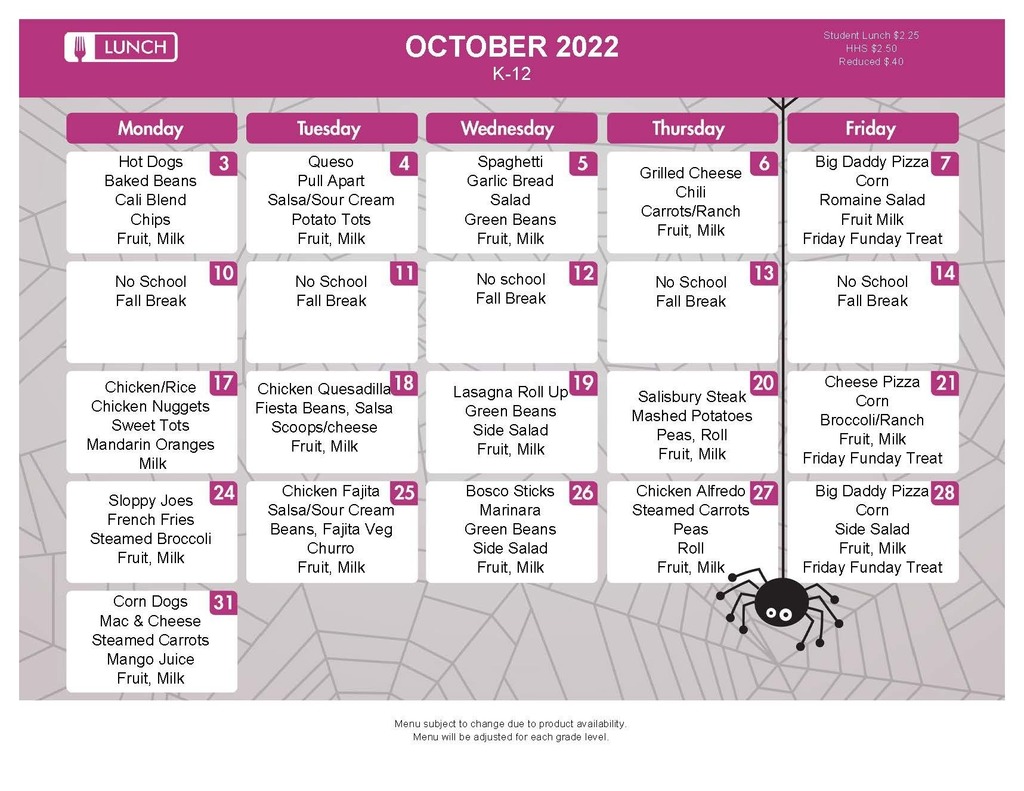 Be on the LOOKOUT!! Paper picture proofs will be sent home next week along with all of the ordering information. H.E.S. will send out another announcement on the day that those go home!!
Attention Parents: Please use the following link to view an important notice regarding 2022-2023 student meal pricing and serving options.
https://5il.co/1i7z1

The Dental Safari Company will be at Herrin Elementary on October 5, 2022! Dental Safari is a professional, mobile-dentistry corporation providing professional services such as exams, cleanings, fluoride, and sealants. Register your child online at
www.dentalsafariforms.com
or see the event flyer for additional details:
https://5il.co/1ho8s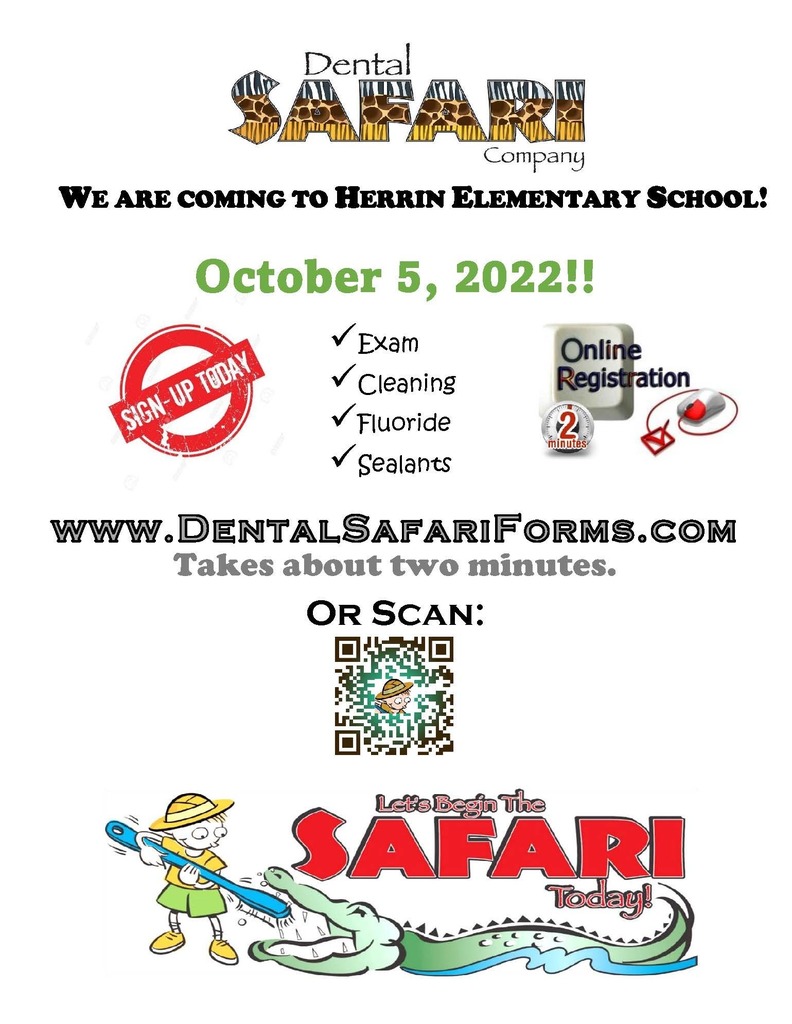 Today is the Blood Drive at HES! It will take place in the East gym from 2:30-6:30pm!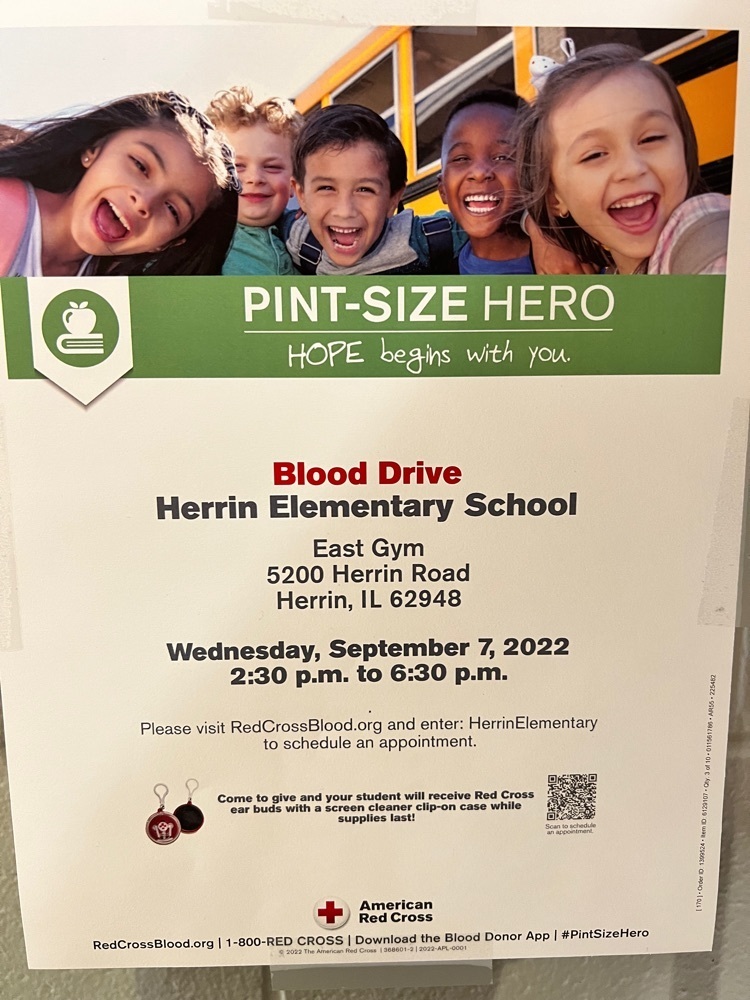 HES Families: The stoplight at the elementary school is currently malfunctioning. We are hopeful the electricians can have it fixed early tomorrow morning before the morning traffic rush. However, it may not be fixed. Please allow yourself a few extra minutes tomorrow morning. Thank you for your patience!

Sunshine ☀️ Cart for this Friday was sponsored by Nesler's Polar Whip! Also, shoutout to Mrs. Ewell for the drinks! HES staff loves the Friday treats! 🧡🖤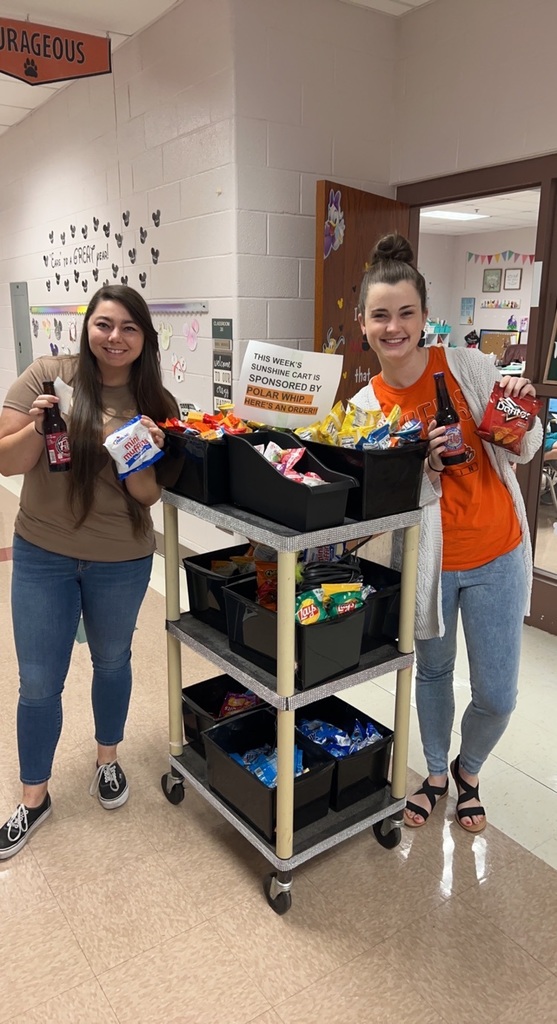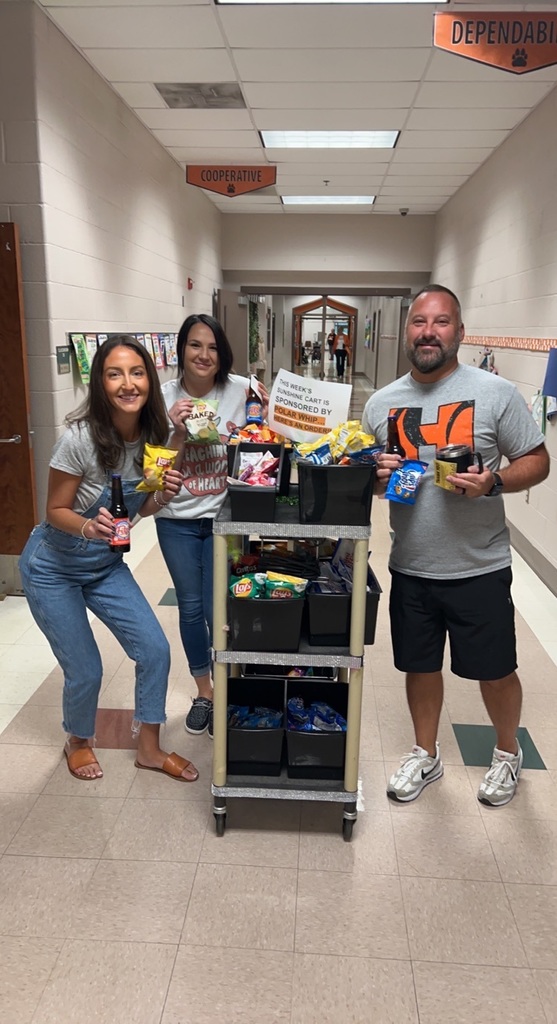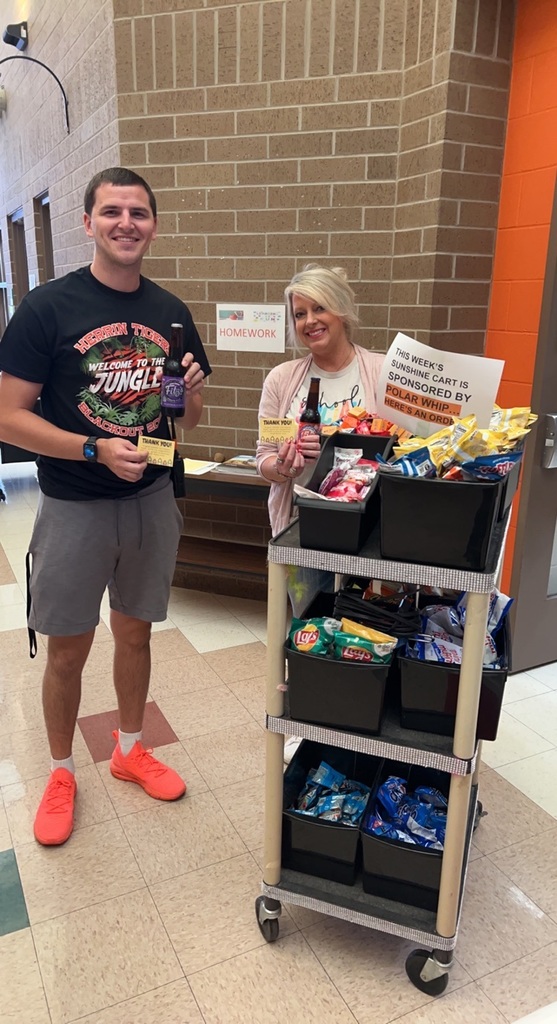 HES appreciates our Senior football players and cheerleaders for waking up early today and welcoming our kids into the building this morning! Good luck tonight Tigers! 🧡🏈🖤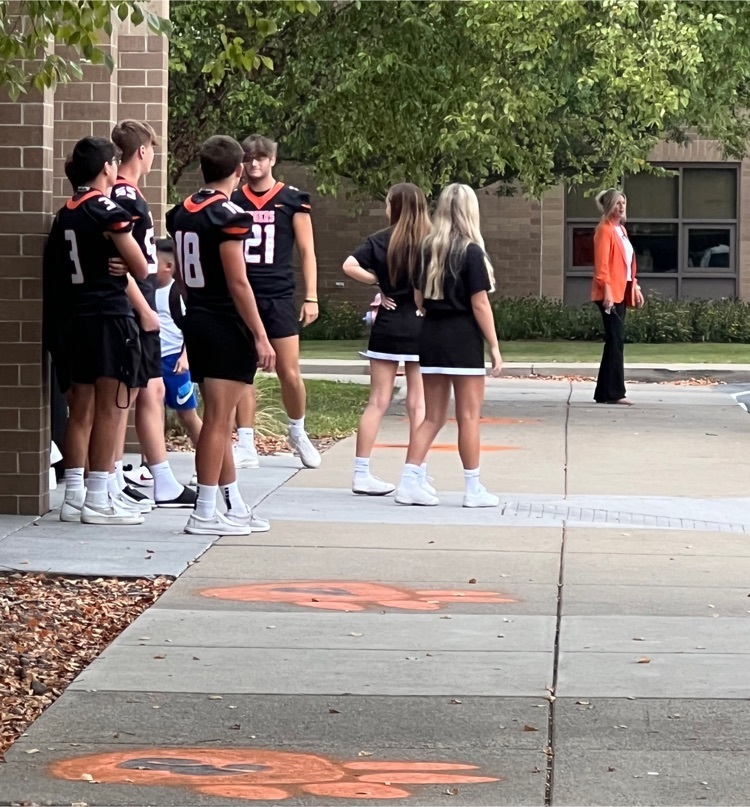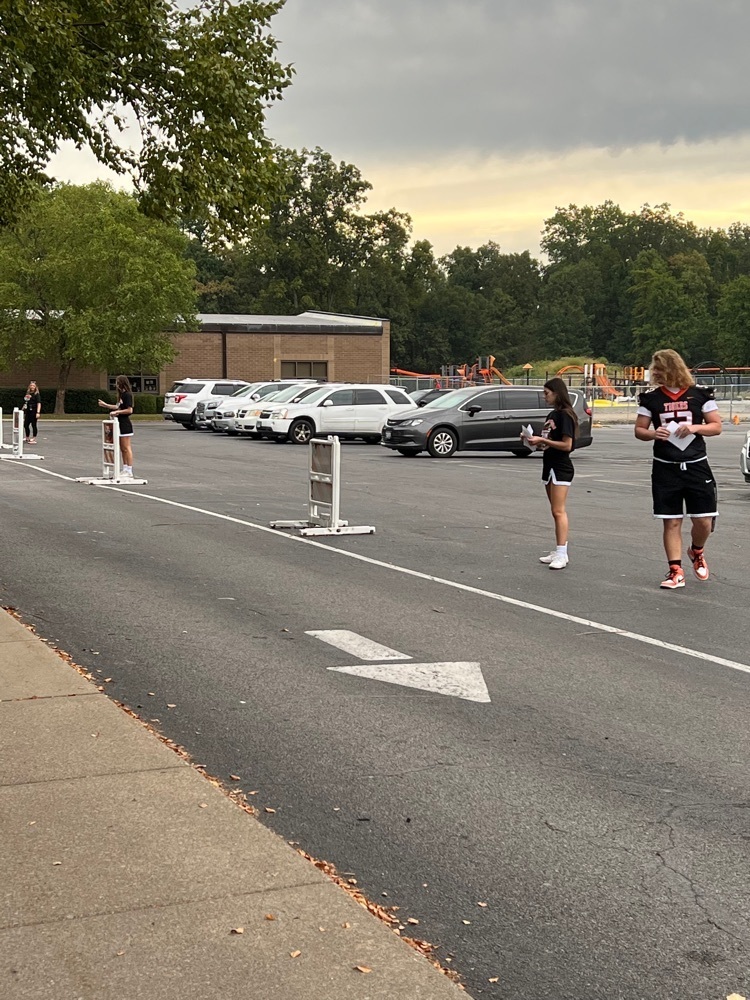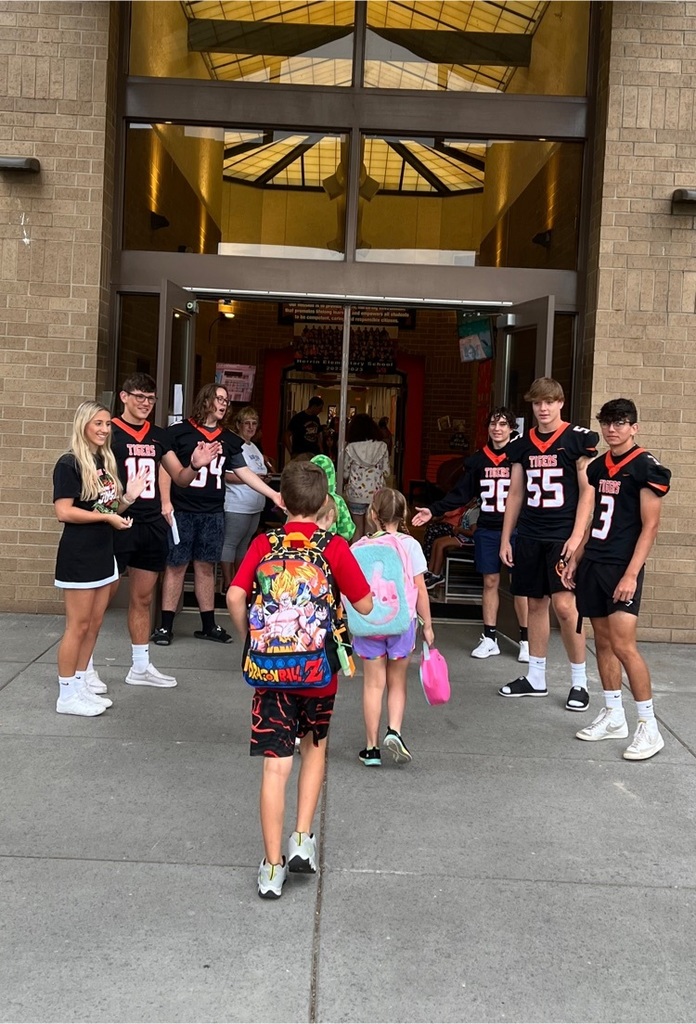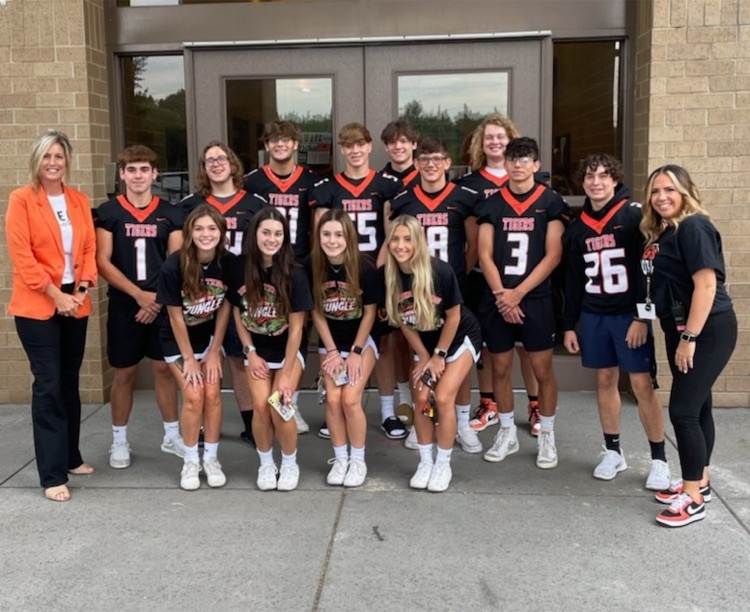 Herrin Elementary School would love to give a huge SHOUT OUT to our photography team from Iconik Studios. They were fantastic with staff and students today making sure they tried to make everyone look their best. They gave many compliments and lots of high fives and "knucks". They took their time with all the photos while still being able to fix shirts, glasses, and even hair! Students will be bringing home a picture ticket today, so please be looking for those. Parents can scan the QR code with the camera on their phone for more ordering information. In addition, a picture proof will be sent home in about 3 weeks with ordering information. Be watching for the announcement!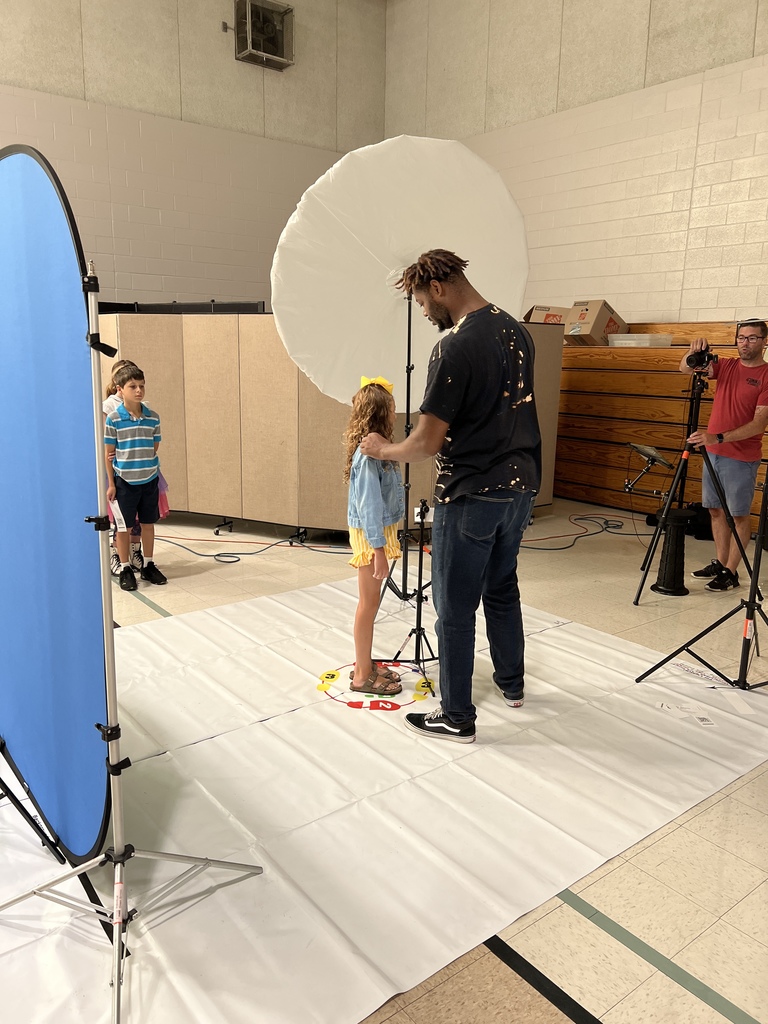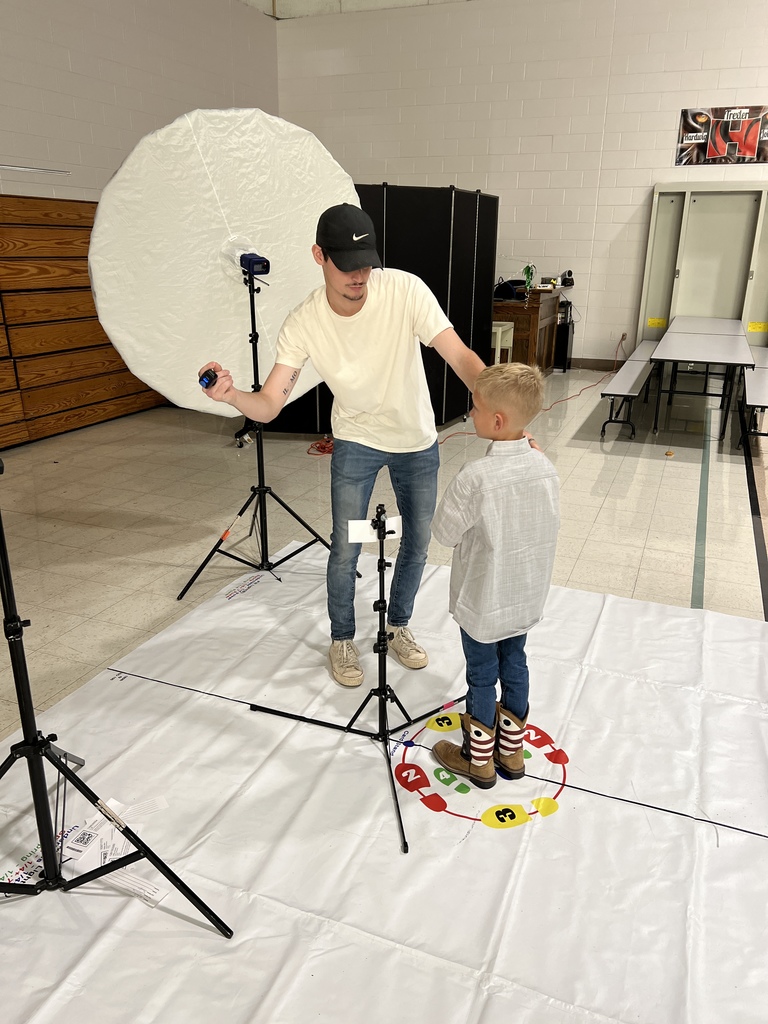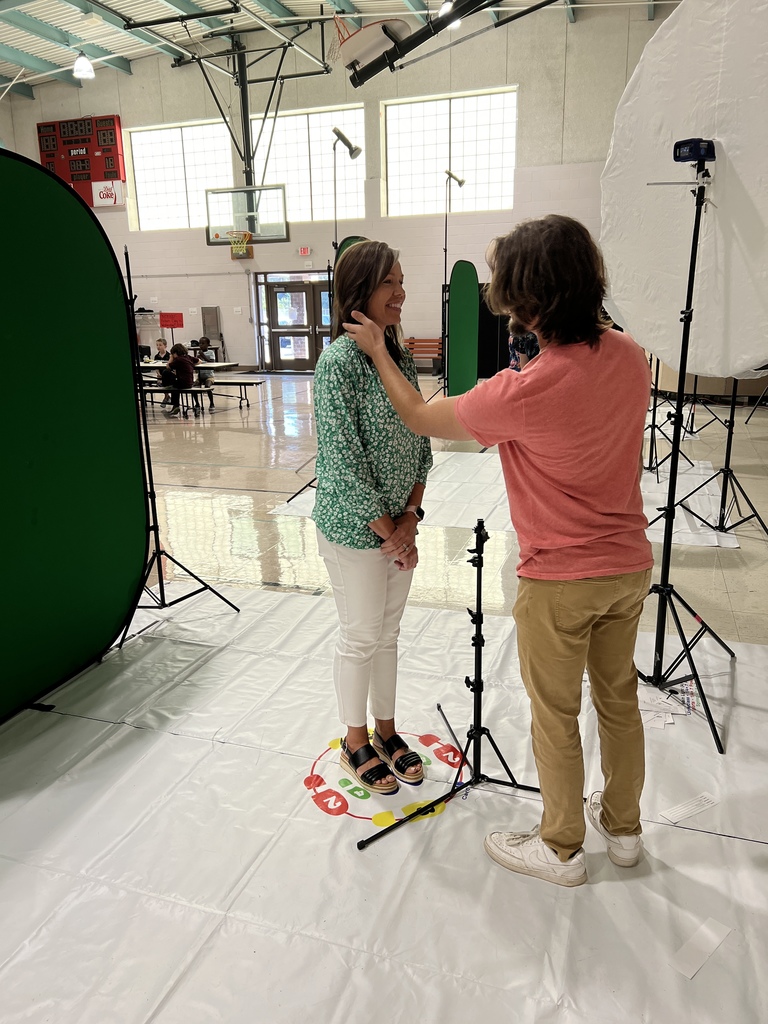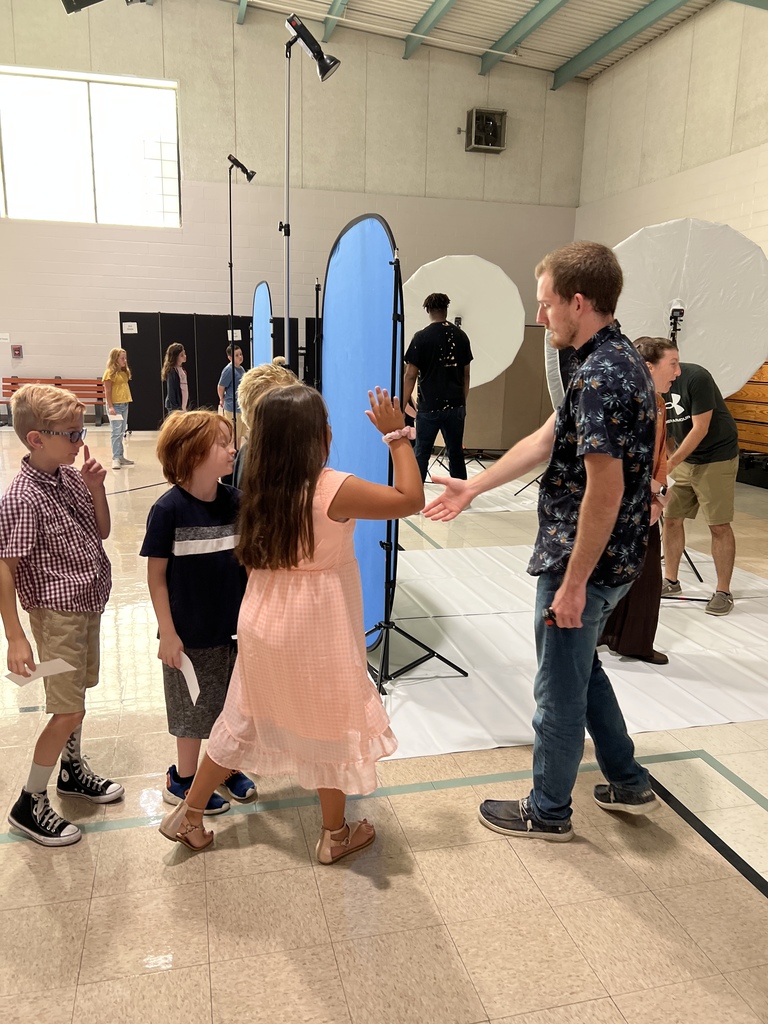 SAVE THE DATE: Wednesday, August 31, 2022, will be the first picture day at H.E.S. After students have had their picture taken, parents will receive a ticket with an online code and website they can log into. Please keep in mind that images will not be available the same day (the ticket says that and gives the day images will be available) but you can enter an email address to be notified when the job is ready. Approximately 3 weeks after picture day, students will receive a proof with a sample image and all ordering instructions. Please do not call the school. We will be posting this information as soon as we receive the proofs. If we have your email address on file, parents will receive an email about a week after proofs are delivered with a direct link to their image. All orders will be placed online and will be shipped directly to students' homes. Please be patient as we are working with a new company this year. We hope that this will be a positive experience for all parties involved. Thank you in advance for your cooperation and understanding.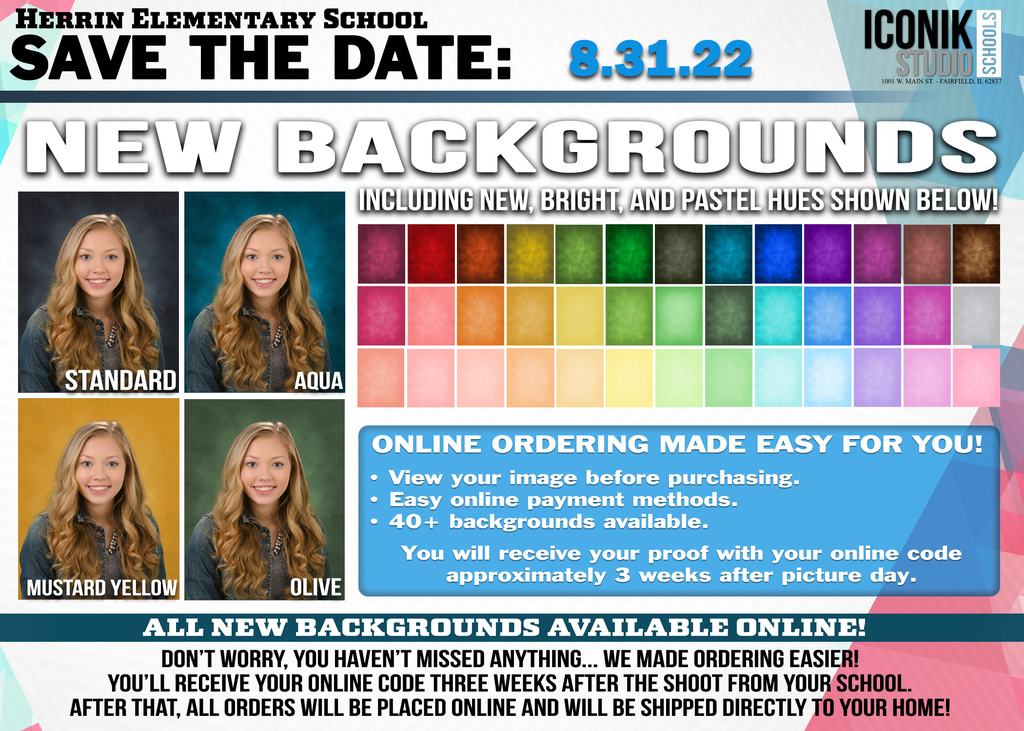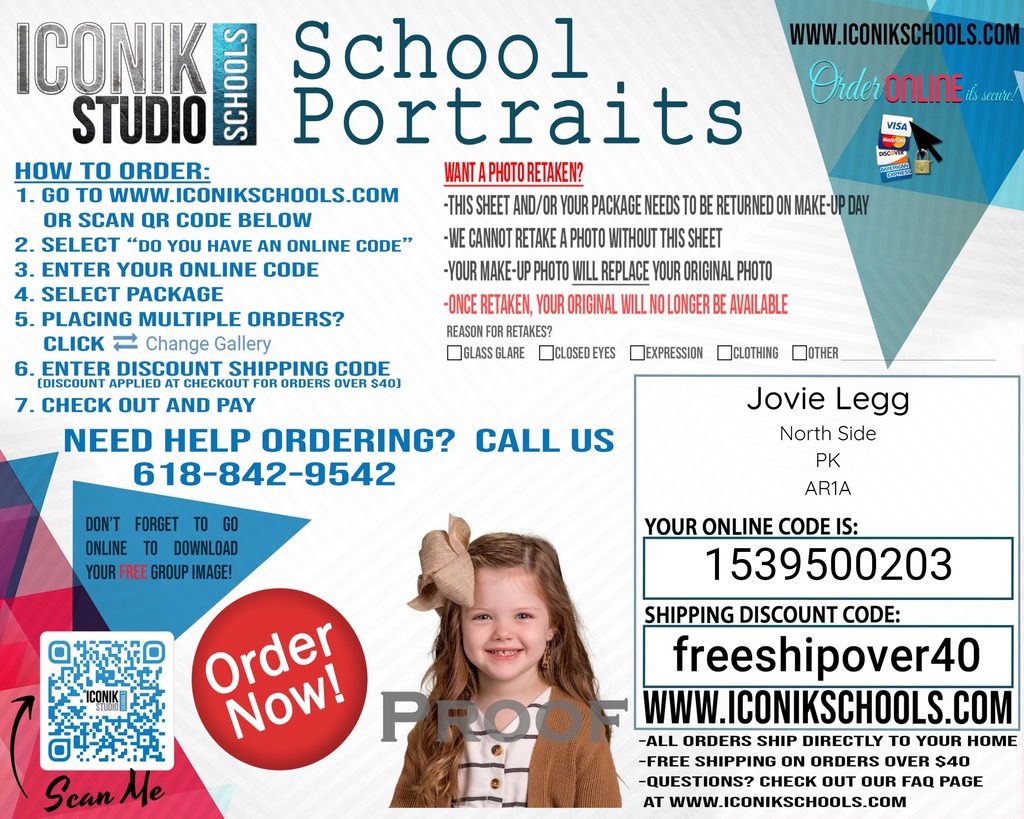 Congratulations to Caleb for winning 1st place in his first junior high cross country meet as a 5th grader!🧡🖤