Congrats to HHS's 2022 IL State Scholars. These students met the ISAC's criteria (SAT score, class size, unweighted class rank, and grade point average). In addition to the students in the photo, we would like to recognize Falyn Ladd and Lauren Johnson. #herrintigerpride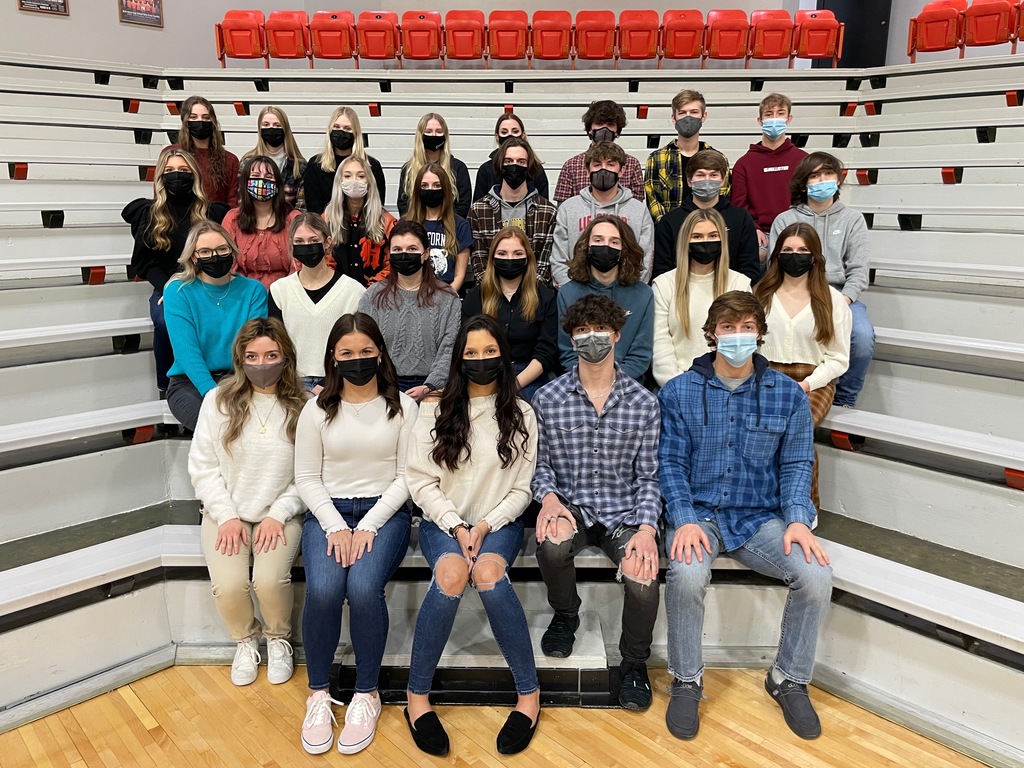 Our Regional Office of Education is excited to share with you their upcoming SUBS for SUBS Event! This event is open to anyone interested in becoming a Short-Term Substitute Teacher who holds a minimum of 60 hours of college coursework (100 level or above) from a regionally accredited college. During this event, they will be offering: On-site assistance for the license and application process; Short-Term Substitute Training (9:00am-12:00pm); Q&A time; Complimentary fingerprinting (original cost $55.00); AND A DELICIOUS SUB SANDWICH FOR LUNCH. The event will be held at the ROE #21 Training Center in Marion, IL on February 15, 2022 from 9:00am-1:00pm. Please see the attached flyer or their website link below to register. The fee to secure a spot for this event is only $20.00. ROE #21 Website Link:
https://www.roe21.org/event/short-term-substitute-training/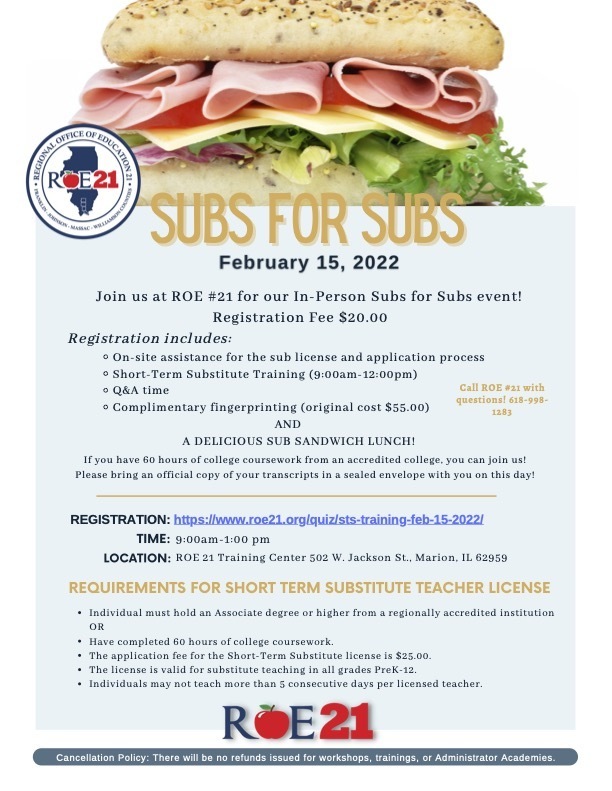 Reminder for HHS Students & Parents: Don't forget to buy your 21-22 Herrinite Yearbook by Dec. 31 for $10 off! Visit jostens.com to get yours now!

Good afternoon, HHS Families, Faculty, and Staff! Please follow the link below for our 2nd Quarter Newsletter:
https://www.smore.com/y8jdst
We'll see you back on Tuesday, January 4, 2022 to begin 3rd Quarter and the Spring Semester. Have a great winter break!
HHS Students & Parents: Don't forget to buy the 2021-22 Herrinite Yearbook before December 31st to get $10 off your purchase! Follow the link below to get yours now!
https://www.jostens.com/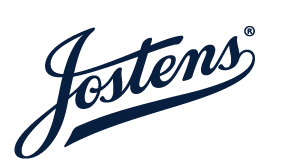 Happy Sunday! Final Exams (
https://5il.co/131wm
) are this week. Students will be dismissed after Thurs' 7th hour exam-12:26 PM. However, buses will run on norm schedule. Lunch will be offered for all. Only students w/an excused absence on Wed or Th can make up their exam Friday.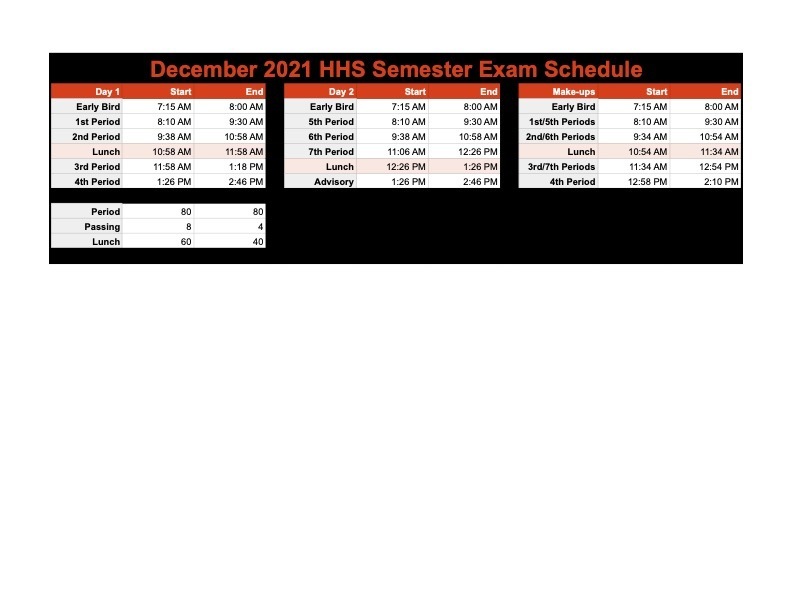 Attention HHS! Journalism will be selling old yearbooks at the home basketball tonight! They have 2020 yearbooks for $60, 2016-2019 for $30, and 2015 and older for $20. Stop by the table tonight to support HHS Journalism and rediscover old memories!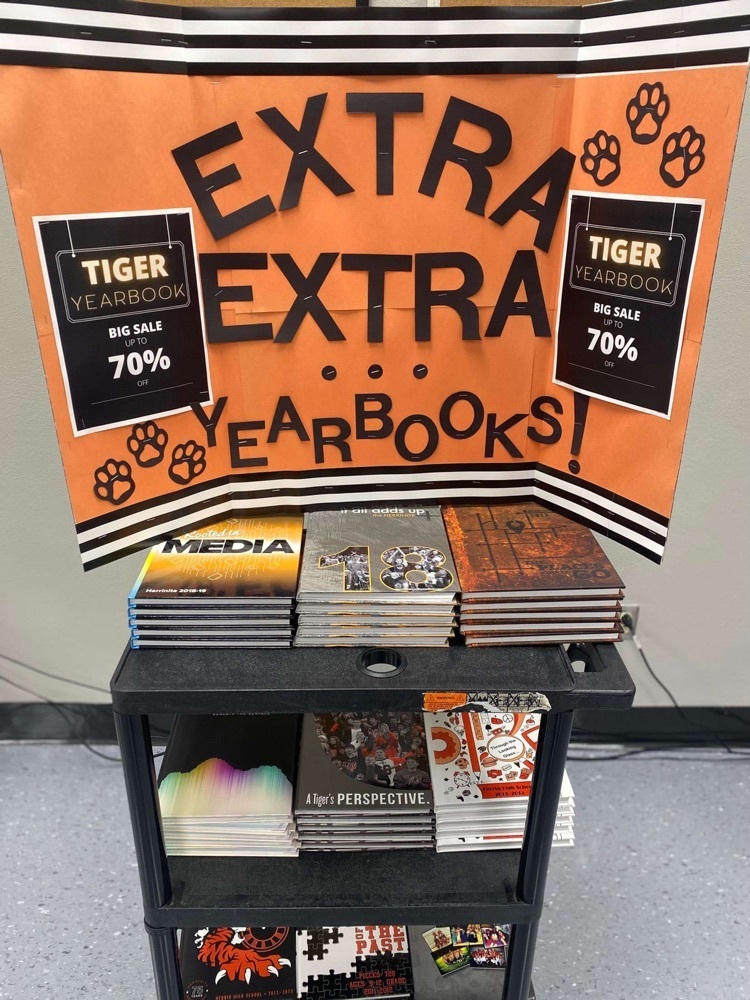 Good afternoon! Semester Exams begin in two weeks. This semester, ALL students are required to take exams. Quarantined students will need a letter from BiCounty on file or will be considered unexcused. Please follow the link below for our updated policy:
https://5il.co/12jai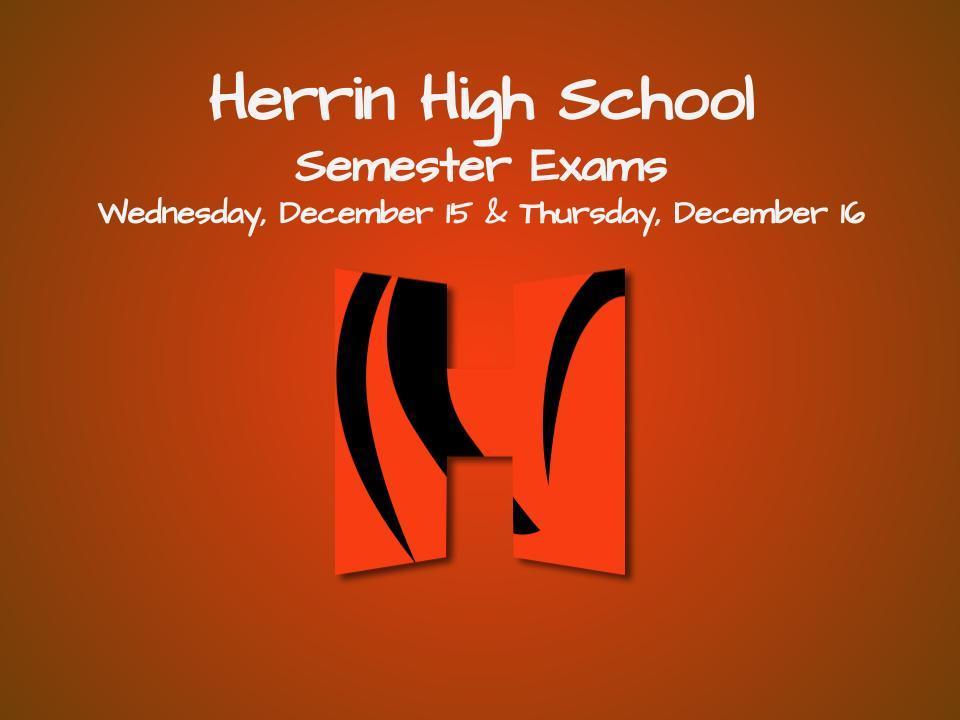 Attention Tiger Fans!! Herrin High School is excited to announce our partnership with NFHS Network to live stream our home winter sporting events! Attached is the link to our homepage where you can find upcoming events. Please contact the athletic office with any questions. Go Tigers!
https://www.nfhsnetwork.com/schools/herrin-high-school-herrin-il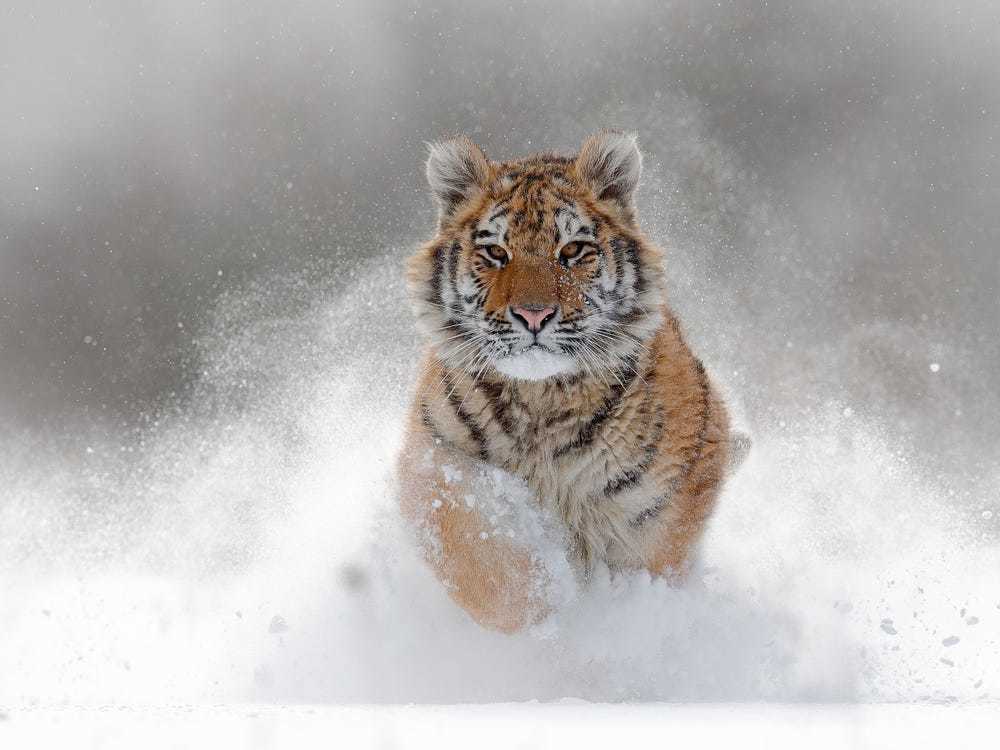 Good evening! Herrin High School faculty, students, and staff will welcome guest speakers in the morning who will deliver personal messages regarding Veterans' Day's importance. We ask everyone to wear red, white, and blue or orange and black. After lunch, we will have our Fall 2021 All-School Celebration. In Memorial Gym, we will present the latest Marvel movie; in Gym A, we will have our annual dodgeball tournament; and, in the Commons, we will have our gaming area (students are welcome to bring their own games/systems). Our concession stand will also be open throughout the afternoon. #herrintigerpride

HHS Fall Musical: All Together Now! 11/12 & 11/13 at 7:00, 11/14 at 2:00 - Herrin Civic Center Tickets at the door - Adults $10/Students $5 Masks will be required, and social distancing requested.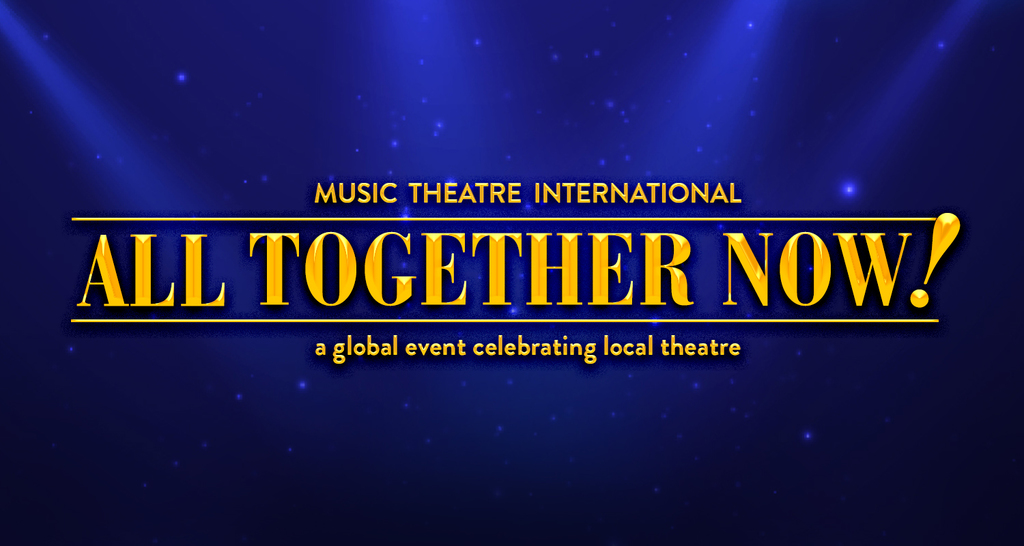 Herrin High School Activities & Athletics Schedule for Monday, November 1 through Saturday, November 6, 2021 #herrintigerpride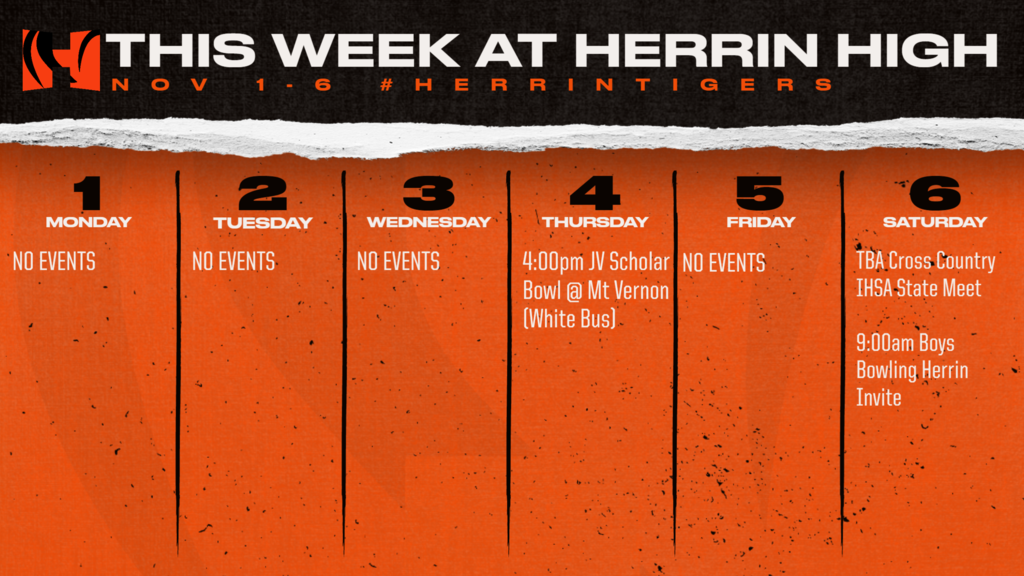 Please share the following vacancy notices! Herrin High School is looking for a mathematics teacher, a health/drivers education/physical education teacher, and a lead cook to join our team. #herrintigerpride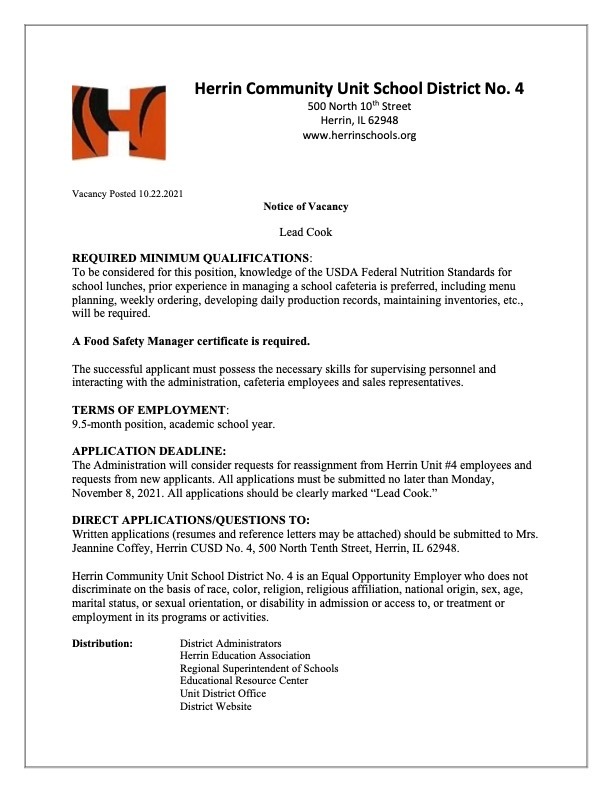 HHS students, thank you so much for remembering to wear a mask today! We dropped from over 250 students needing a mask per day to less than 20 today. That's due to you! We continue Red Ribbon Week tomorrow with "Team Up Against Drugs" - wear your favorite sports team apparel. Please click the following link to watch our Herrin CUSD4 1st Quarter Highlight Video:
https://youtu.be/2rMWJurRJz0

We will be celebrating Red Ribbon Week at Herrin High School this week. Please join us and take a visible stand against drugs by participating in each day's theme. Also, students are reminded to bring a mask tomorrow. We have exhausted our supply (~10,000 disposables).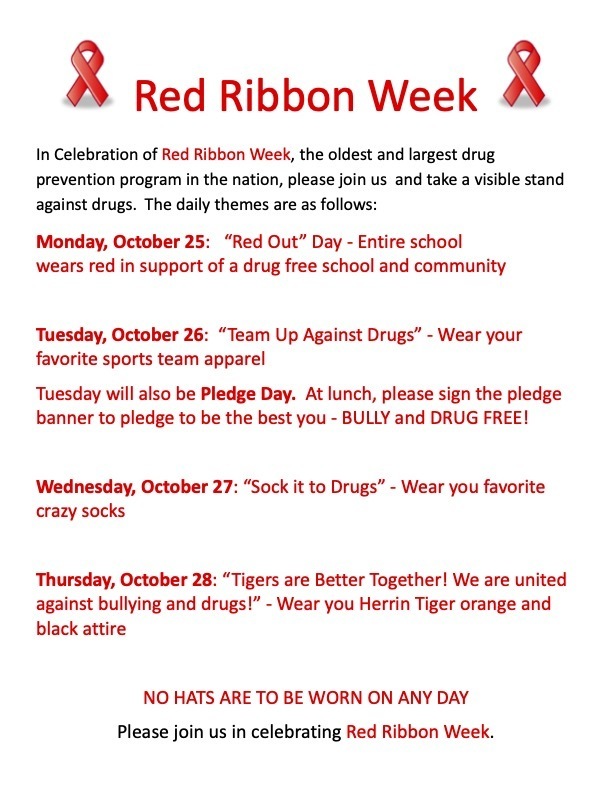 Good morning! Mark your calendar for HHS Parent/Teacher/Student Conferences on Thursday, October 28 from 4-7 PM. At 5 PM, the HHS Band will perform in the Commons. Please contact Mrs. Williams at
amy.williams@herrinschools.org
to schedule appointments. Thank you!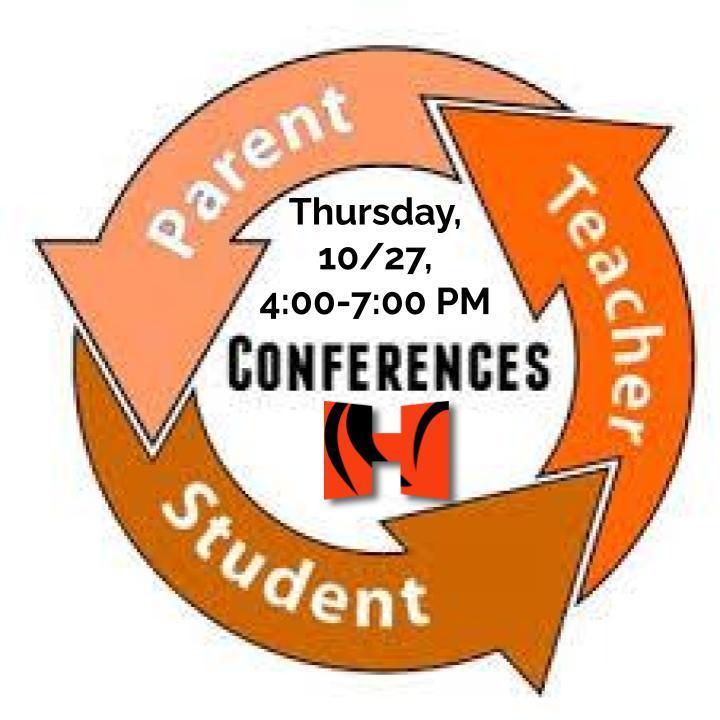 Good afternoon, Walgreen's & Herrin CUSD are partnering to provide the seasonal flu vaccine to HHS students on Wed, 10/27. It will protect against this year's expected flu strains. Please complete the following & return to Nurse McEntire ASAP to participate:
https://5il.co/10qv8

Good morning, HHS Families, Faculty, and Staff! Please follow the link below for our 1st Quarter Newsletter:
https://www.smore.com/29ehkv
We'll see you back on Monday, October 18 to begin 2nd Quarter and the second half of Fall Semester. Have a great fall break!

Final Call for Tigers Tackle Cancer Apparel. The online store closes tonight at 11:59pm. Store Link:
https://bit.ly/RHTTCG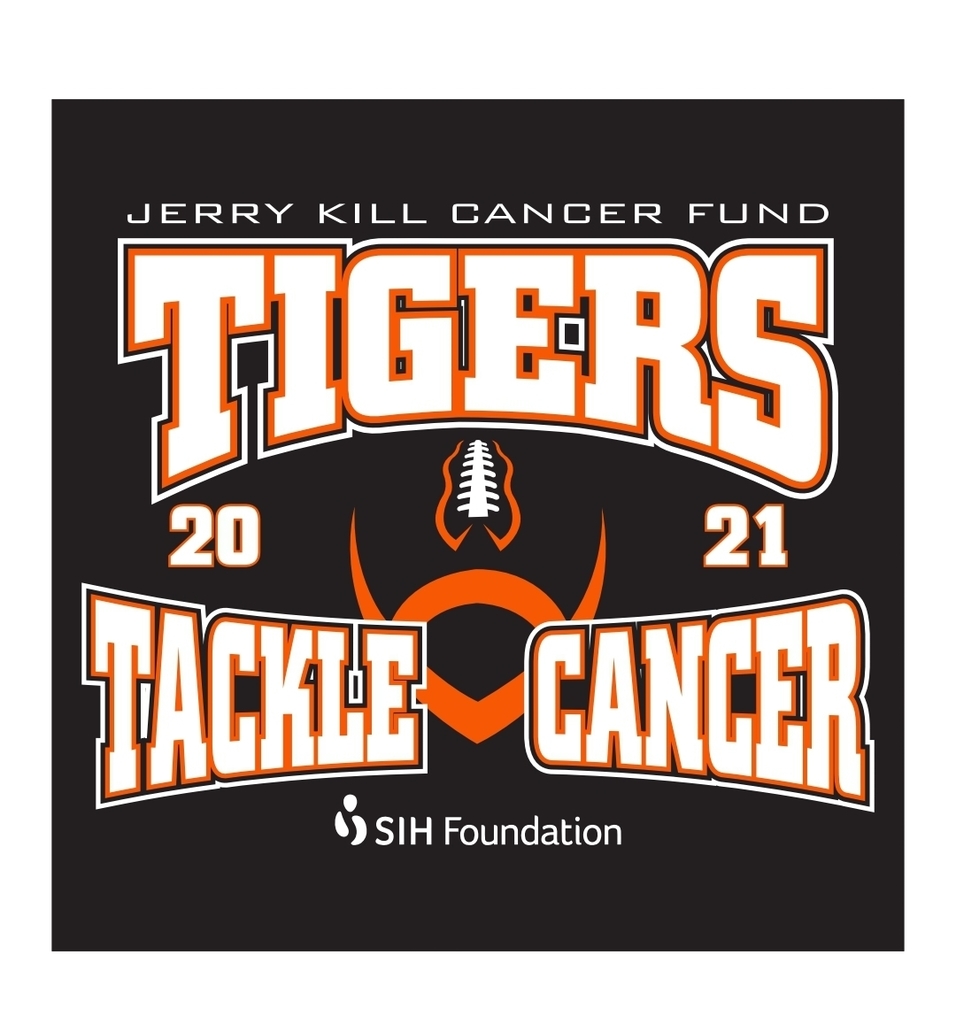 The deadline to purchase your Tigers Tackle Cancer apparel is Monday, Sept. 27 @ 11:59pm. If you have any questions, contact the HHS Athletic Department. Store link is below. Go Tigers!
https://bit.ly/RHTTCG