Join us at Herrin High School for Tiger Outreach Night! T.O.N. is designed to support and link families to the valuable resources that are available in our community. All K-12 students and families are welcome! See the flyer below for additional information.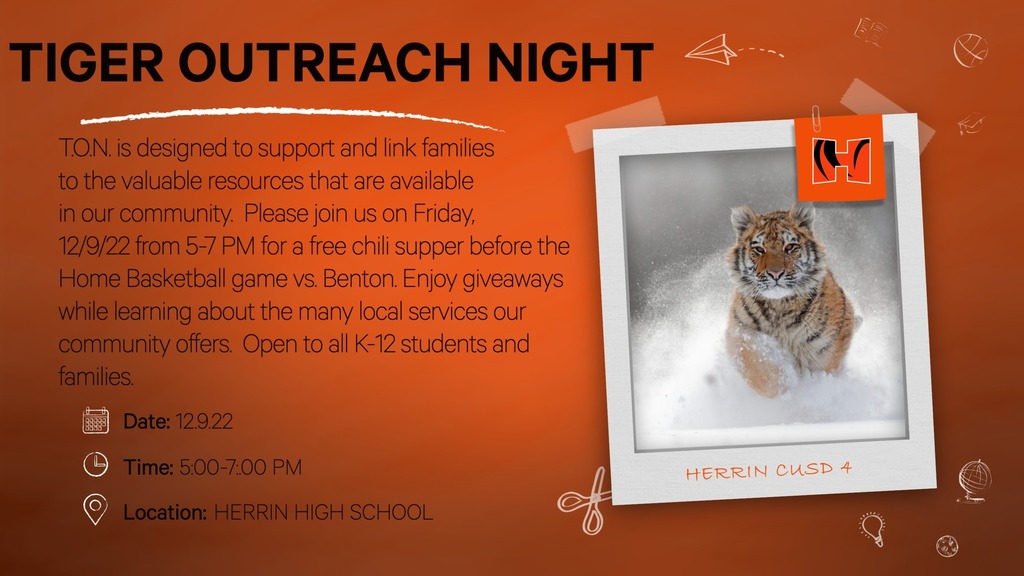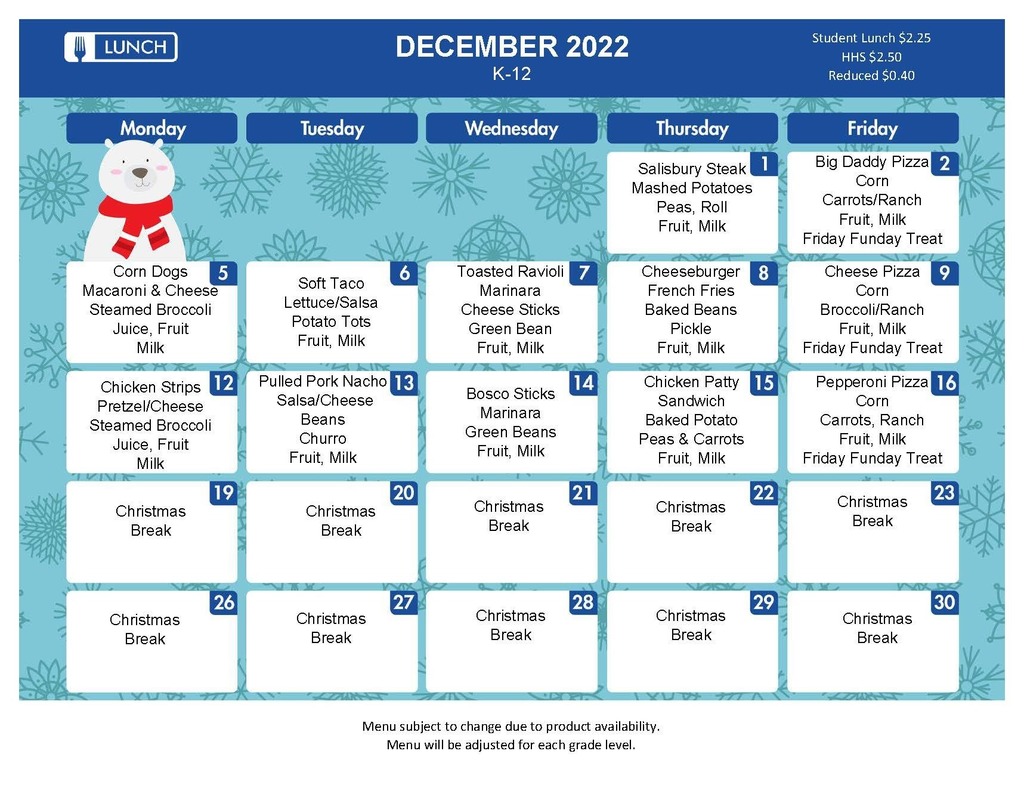 Attention HHS Students and Families! The Herrin High School Boys Basketball team is joining the Marion High School Boys Basketball team in a Blackout Game on December 23rd. All proceeds will go to students in Herrin and Marion battling cancer.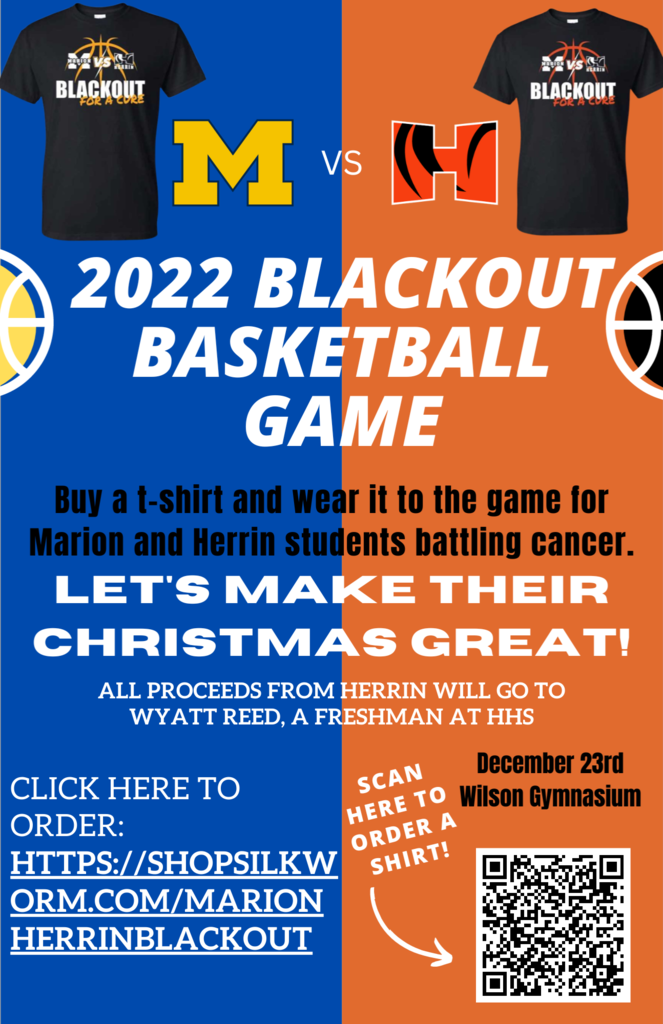 Attention HHS Students and Families! The band and chorus will be going to Disney World in June. If you would like to support a student by buying some socks please click the link below. Choose the student you would like to support and start shopping. Thank you for your continued support for our students!
https://www.sockathon.com/pages/herrinhsband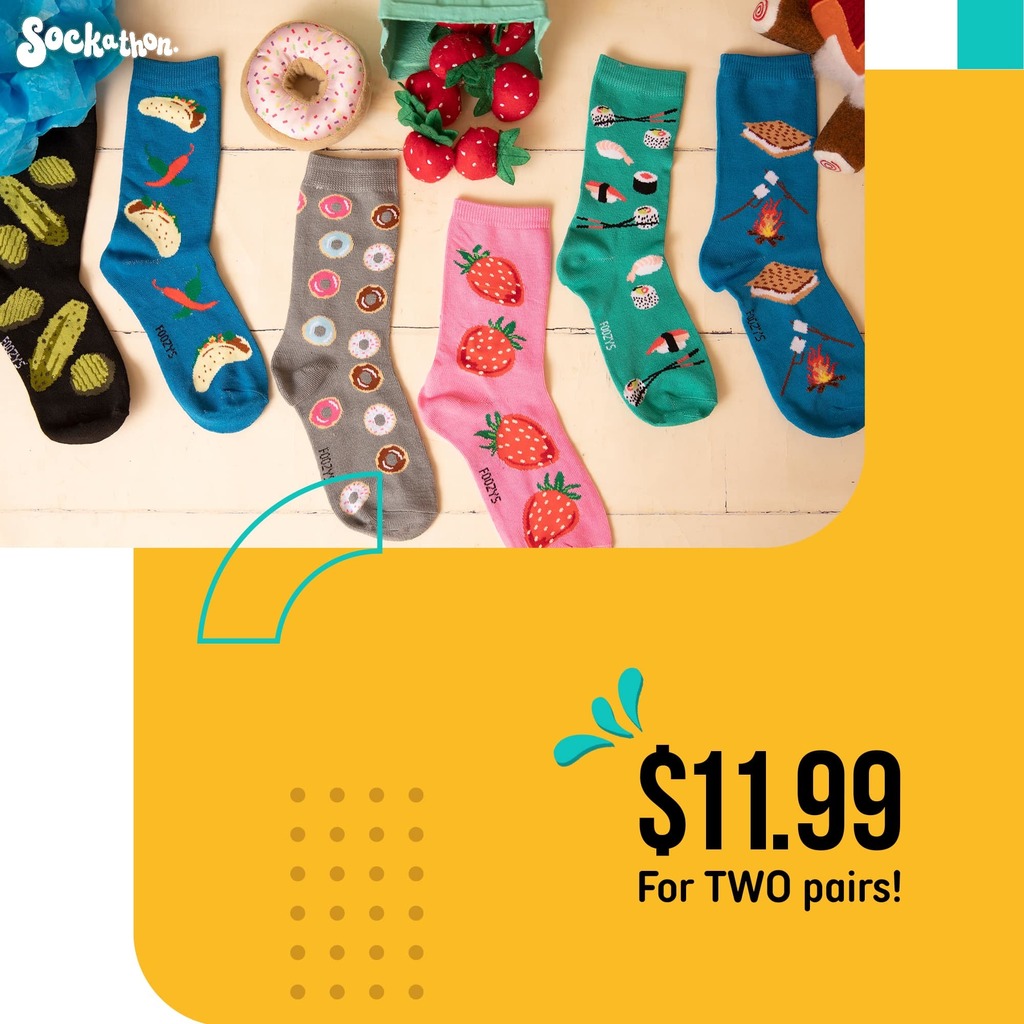 HHS would like to thank all veterans and those currently serving in our armed forces! We honor all the men and women who gave the ultimate sacrifice for our country. Happy Veterans Day!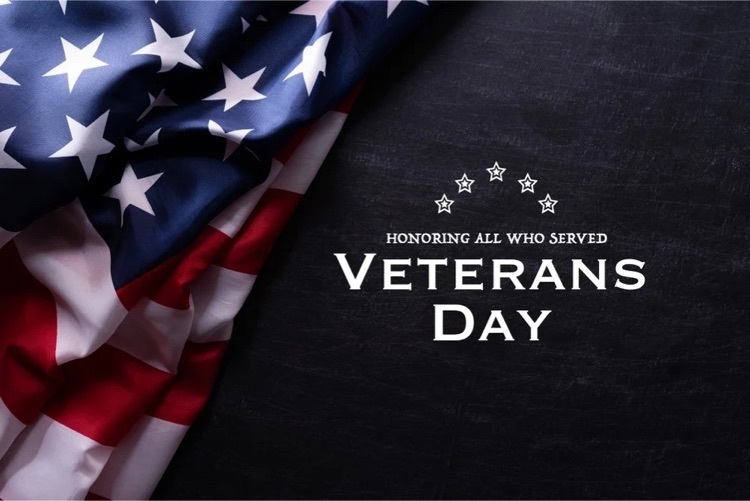 Please see the attached notice regarding our lunchroom Share Carts. Share Carts allow our students to share certain unopened food items with other students at no additional cost. Please find the original PDF here:
https://5il.co/1kihy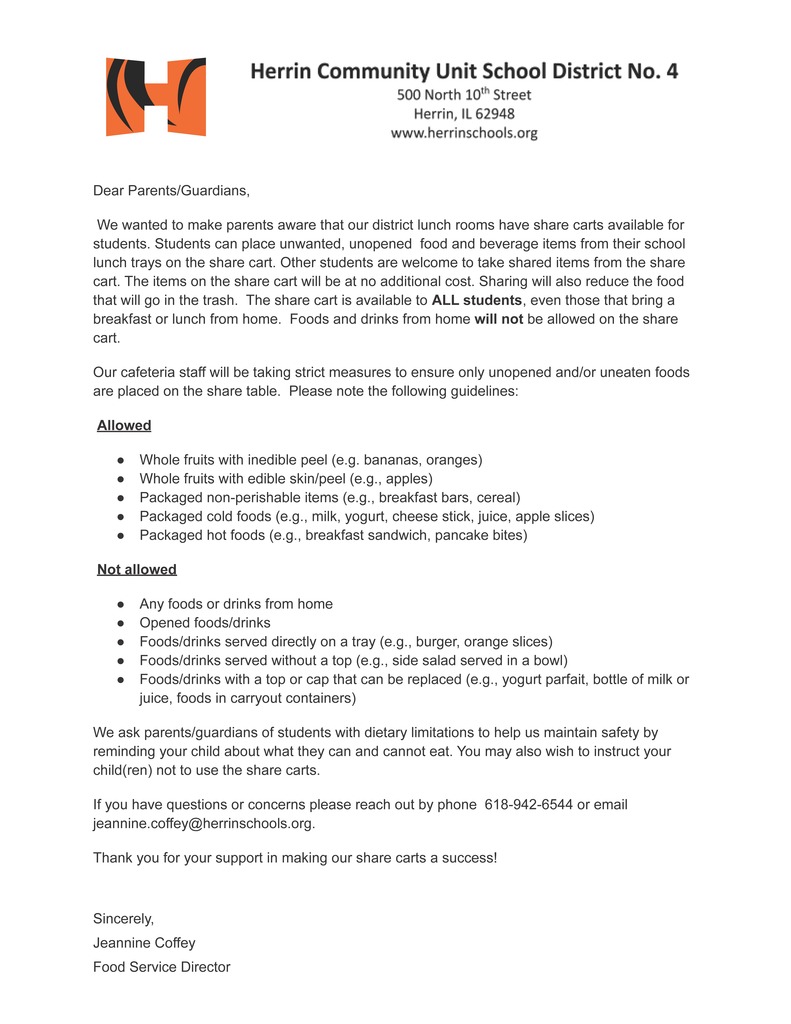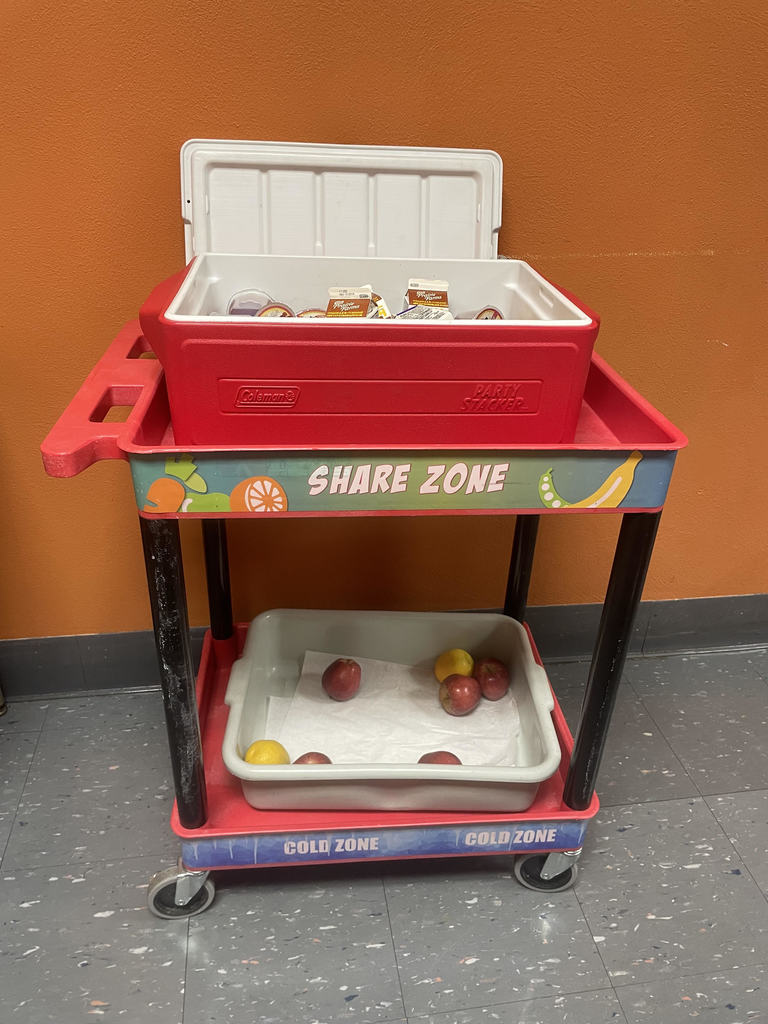 We had our 1st Quarter Zero Hero Celebration at HHS. Students must have zero unexcused tardies, zero unexcused absences and zero detentions to attend. Everyone had a great time making sundaes!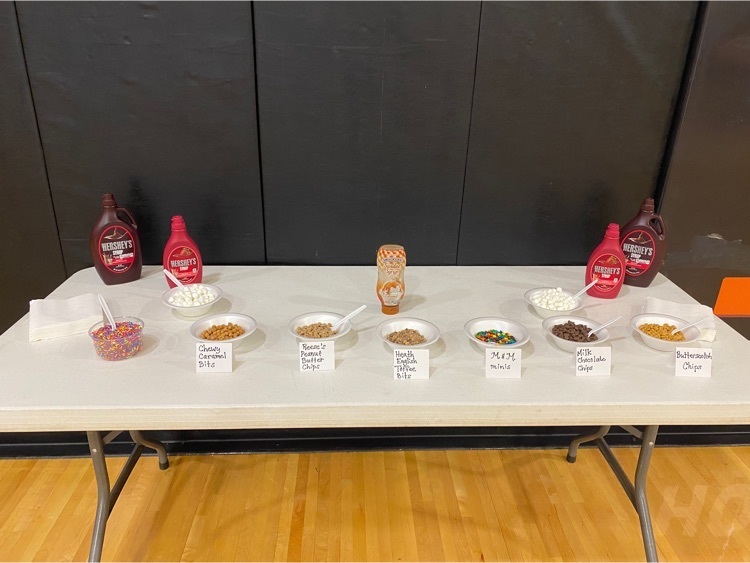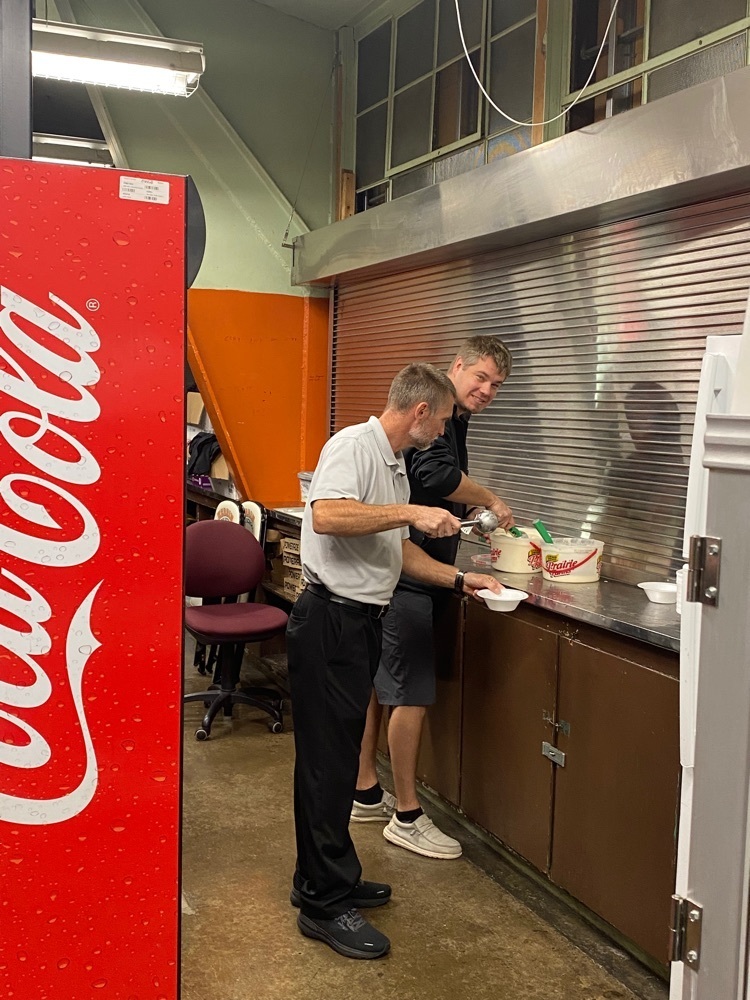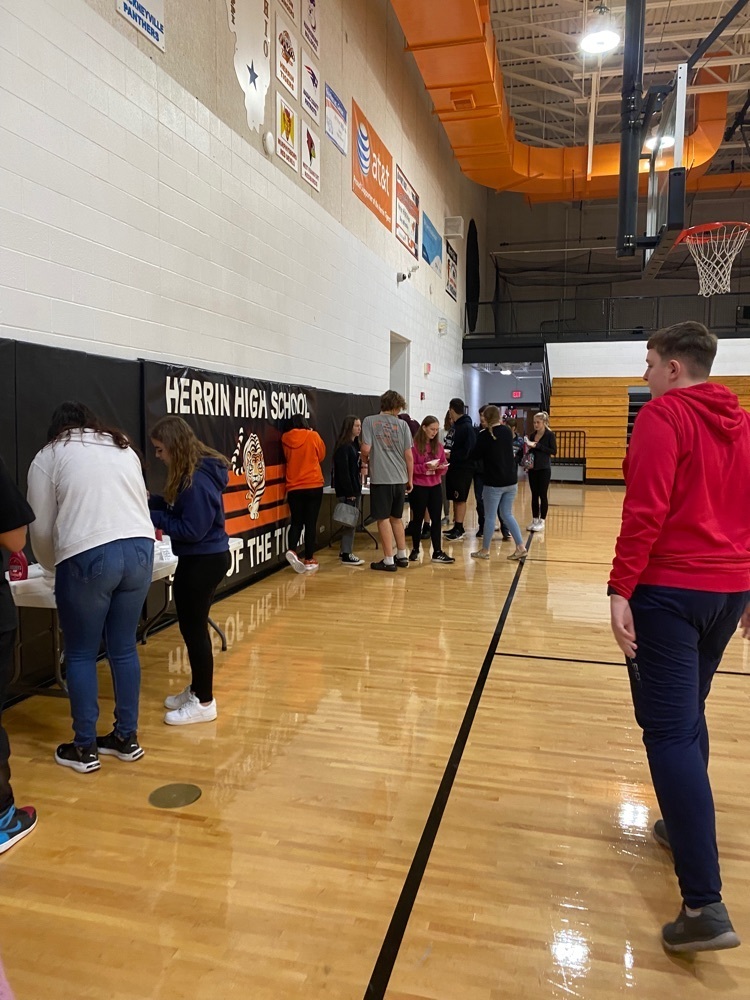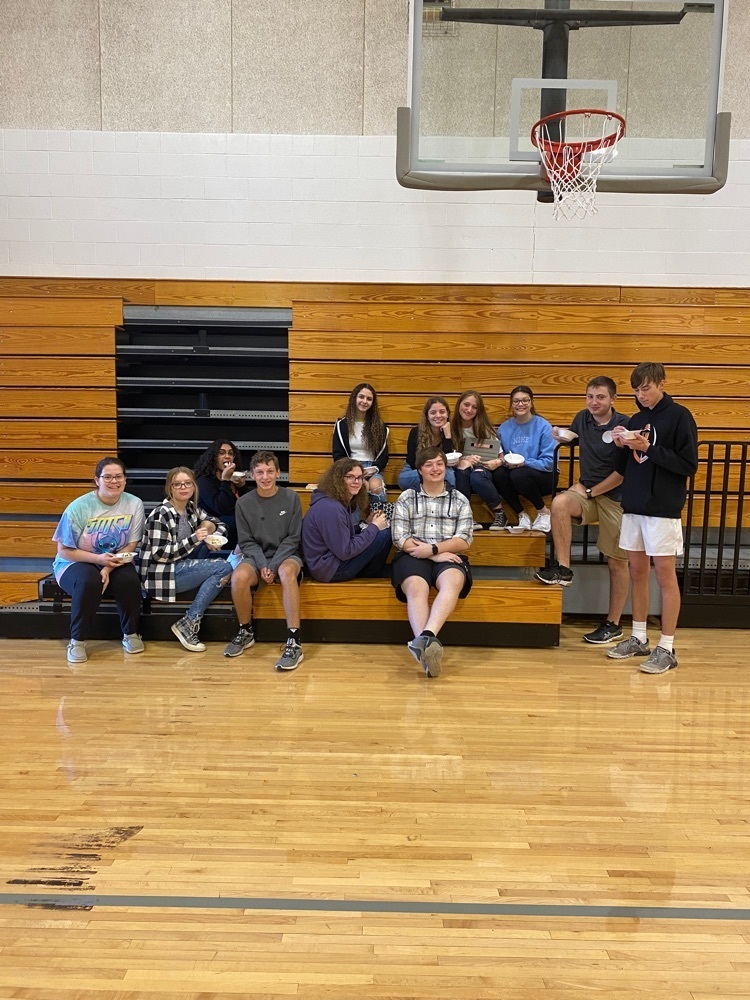 HHS is hosting a Veteran's Day Breakfast on Thursday, November 10th at 7:30 am in the Cafeteria. Our cooks will be preparing breakfast for the veteran family members of our students. Please let us know if you and your family's veteran would like to attend by filling out the form below
https://bit.ly/3U1iVdr
After breakfast, we will have a short assembly honoring those who served.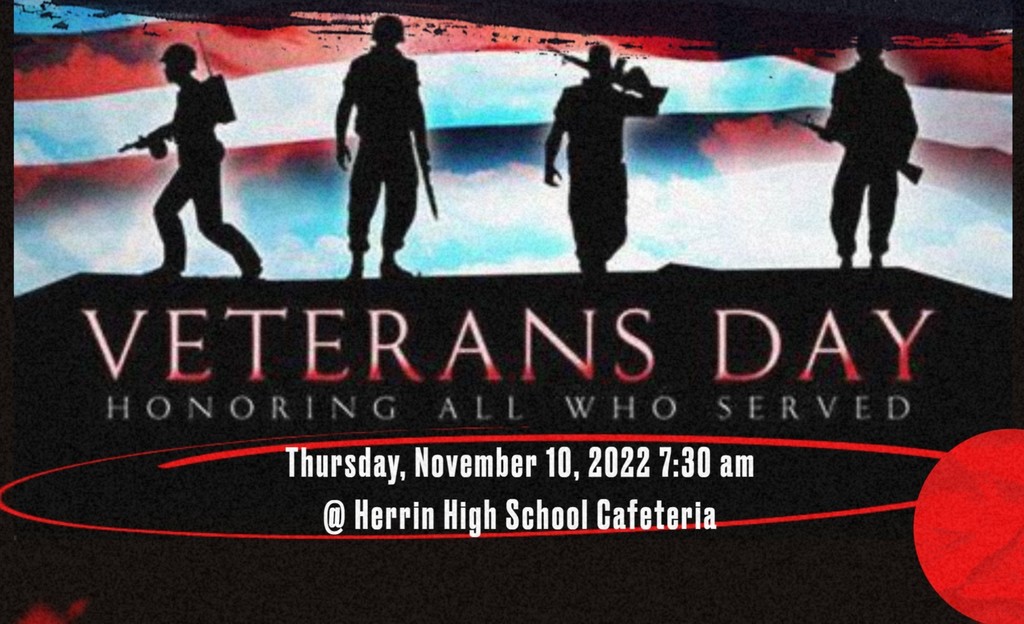 HHS English Teacher Jamie Wilson had the pleasure of attending and presenting at IATE. The keynote speaker was Allison Joseph, celebrated author, Illinois Author of the Year, and personal friend of Ms. Wilson. "Visualize Through a Character's Lens" was the name of Ms. Wilson's presentation. Jamie is pictured with Allison on her left and HHS alum Kasey Paris. HHS and the English Department are proud to have Ms. Wilson as one of our teachers!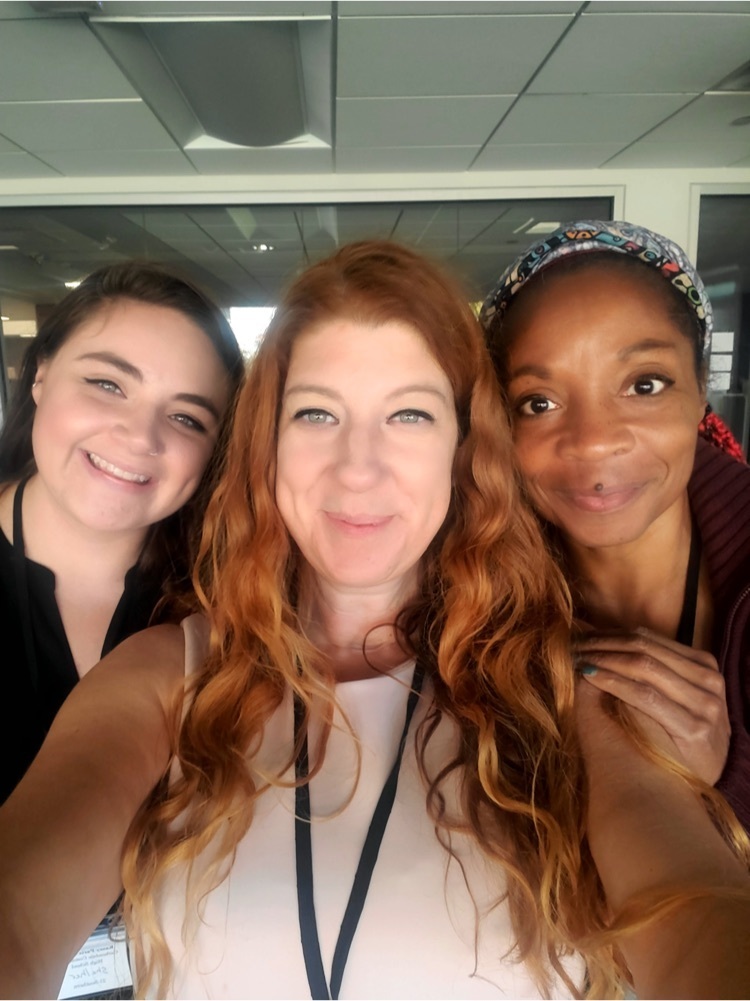 HHS CNA Class started their clinicals yesterday. This is the first time since 1980 the class has been offered at Herrin High School and is taught by Shelly Ohms. Congratulations to Grace Ticer, Reece Preston, Eli Rector, Amanda Baxter, Julia Barlow, Brooke Patterson, Ashlynn Harris, Emma Rushing for being a part of this incredible educational experience!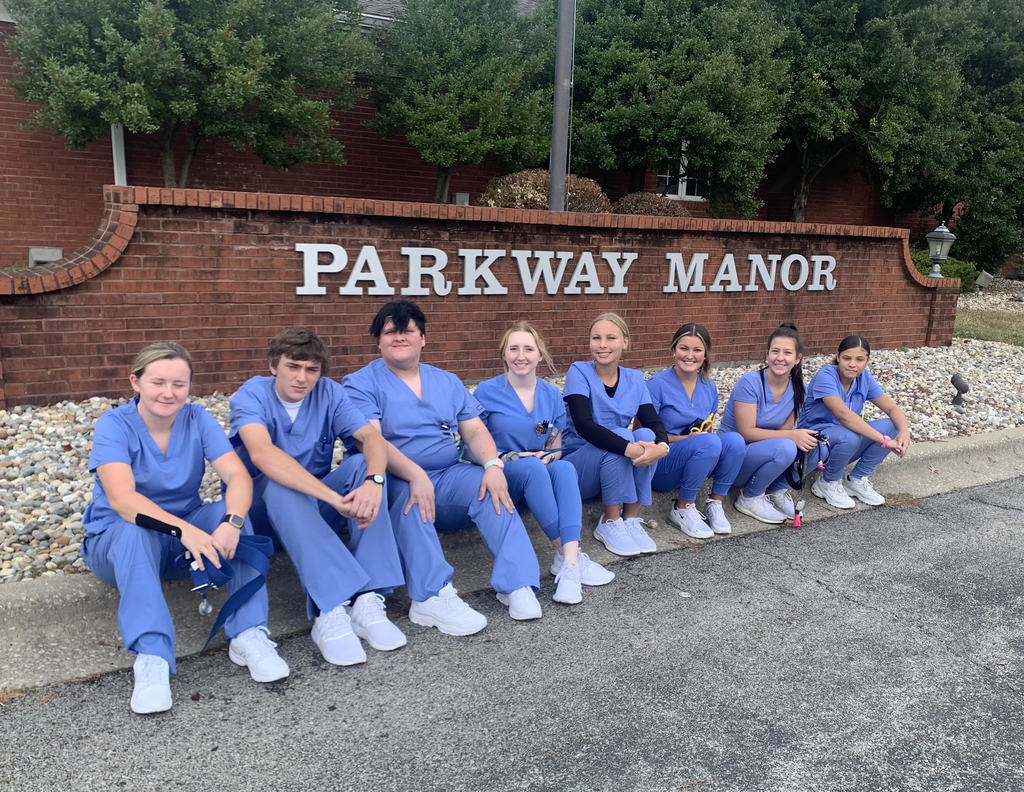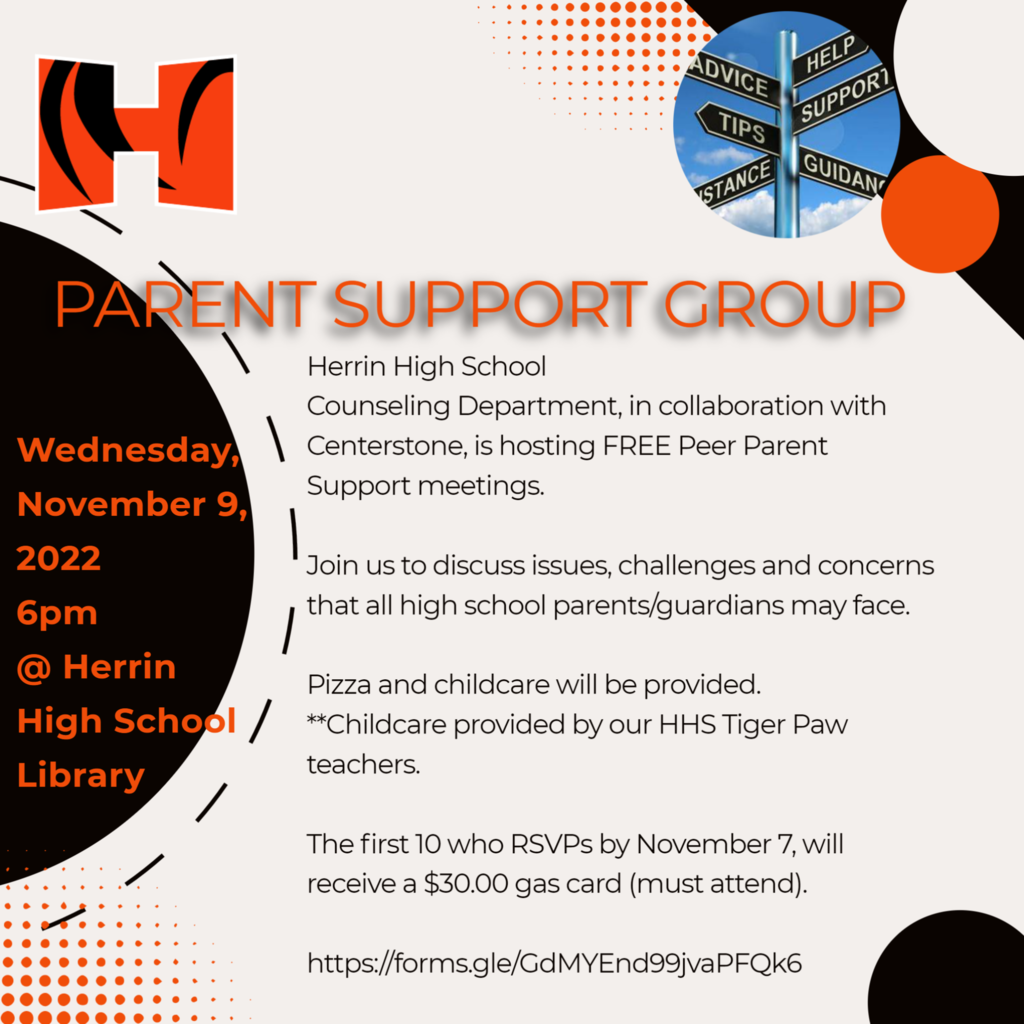 HHS teachers Rachel Bonifield, Kyle Harlow, and Maegan Howerton spent the weekend in Naperville learning with math teachers across the state at the Illinois Council of Teachers of Mathematics Annual Conference. Here they are with Peter Liljedahl, the keynote speaker and author of Building Thinking Classrooms. Kyle led a breakout session at the conference and began his term as Grade 9–12 Director on the ICTM Board. HHS is proud to have Kyle in this role and happy these three teachers got the opportunity to attend this conference!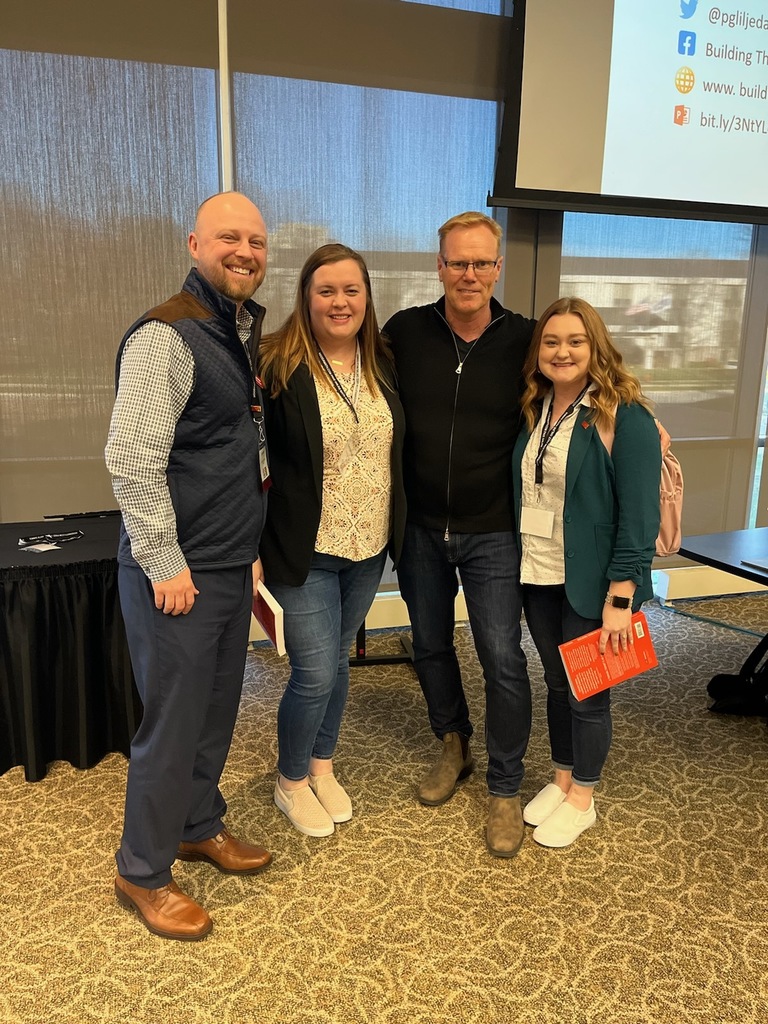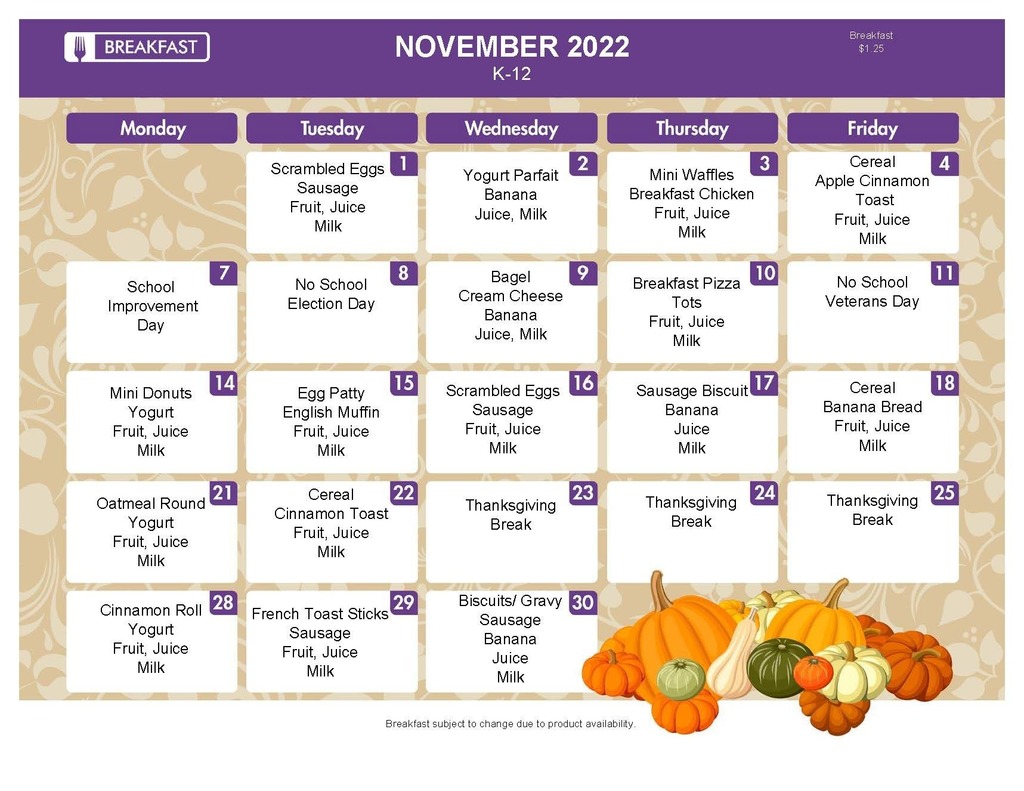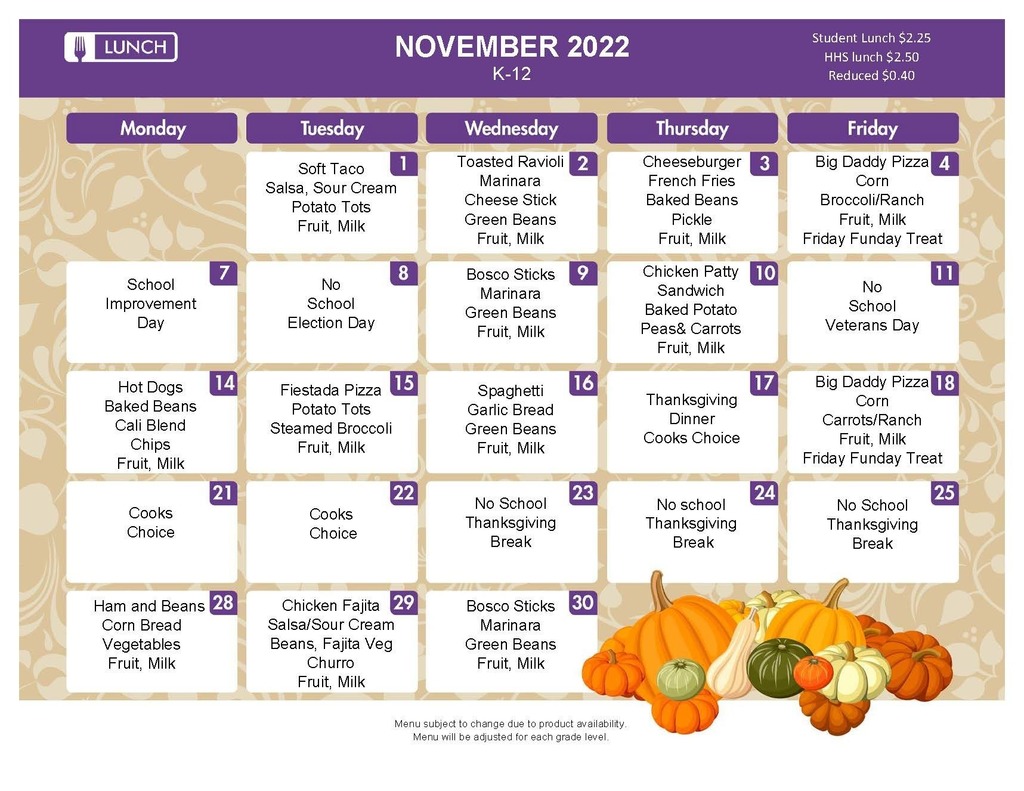 Attention HHS Families and Community! Herrin High School is partnering with Pepsi MidAmerica to collect the teal caps you find on Dr. Pepper, Crush, 7up, and Crisp & Clear Products to raise money for our school. Once you have collected your caps, you can turn them into the white bin by the front door of the high school. Please contact the office with any questions and we greatly appreciate your continued support of Herrin High School!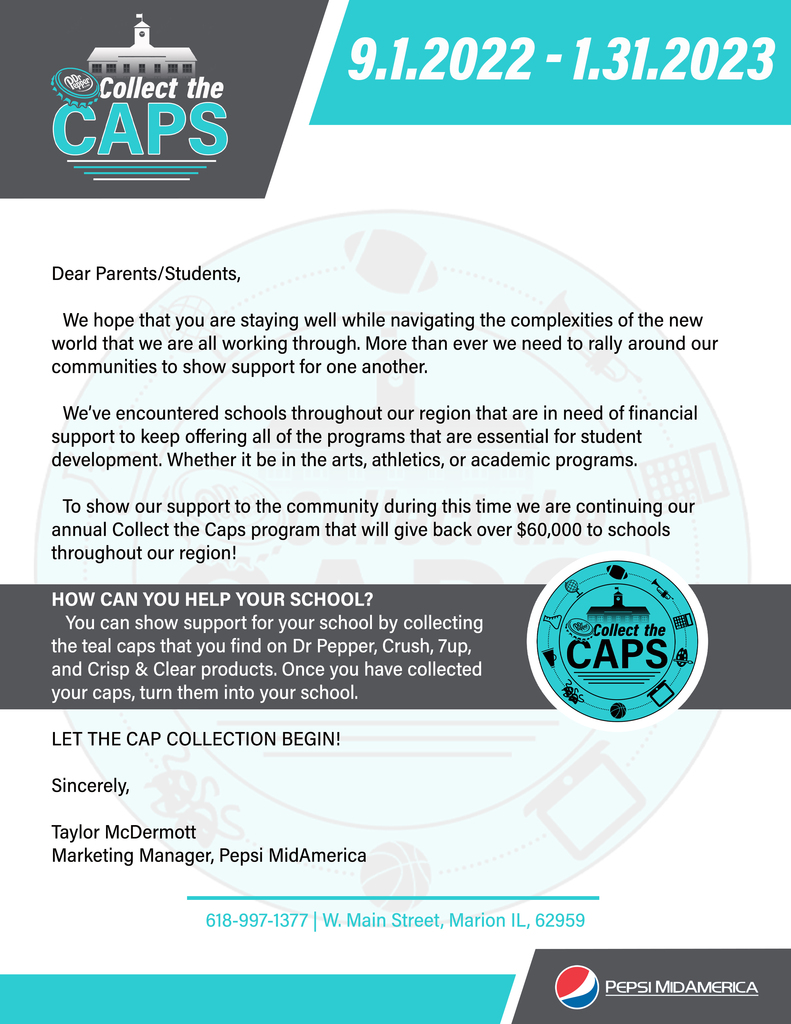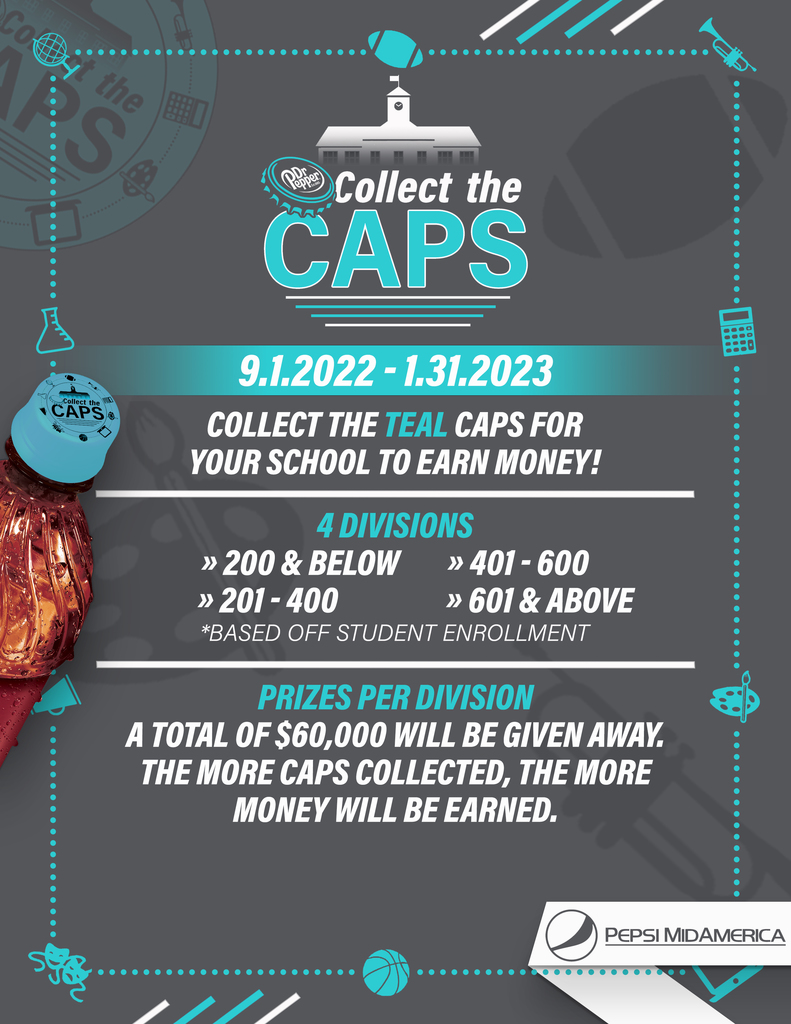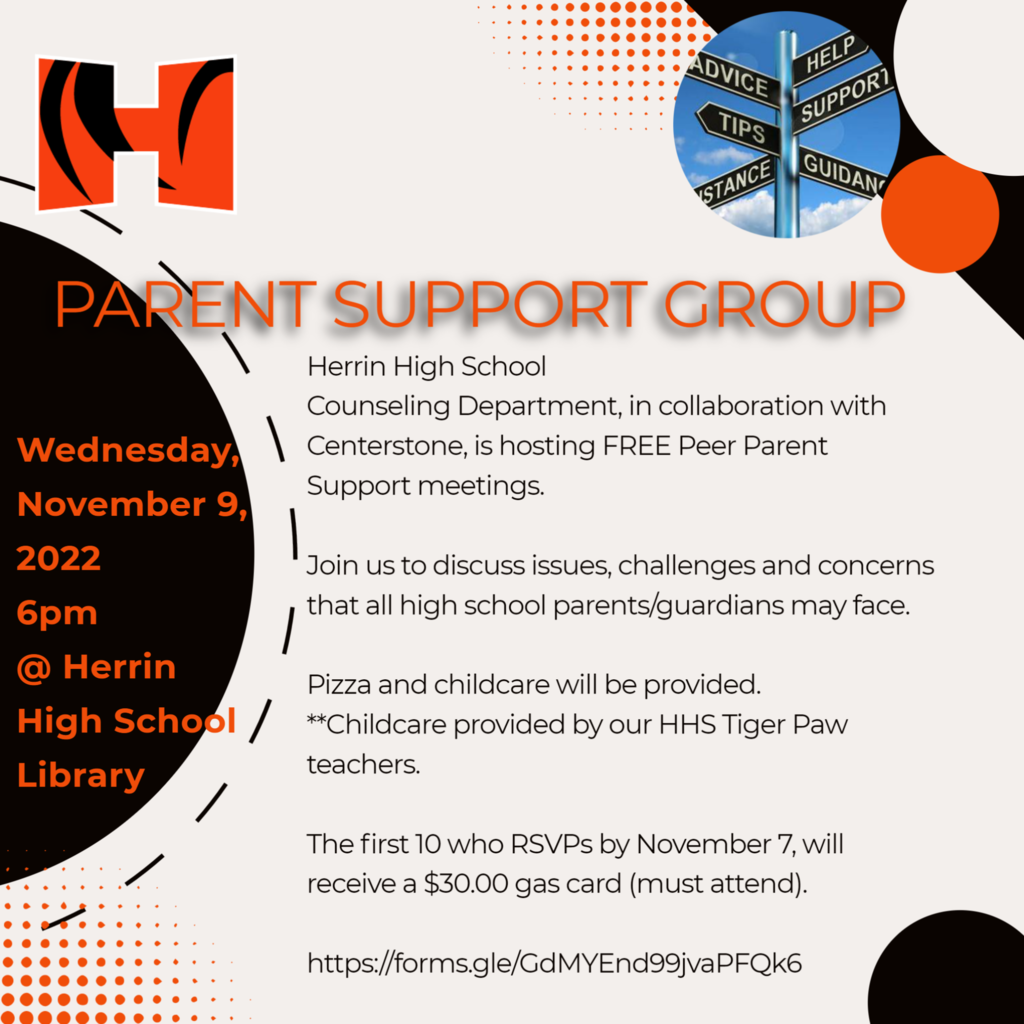 Red Ribbon Week is October 24-28. Each day will have a theme. The attached flyer has information for the themes. Please join Herrin High School in celebrating Red Ribbon Week!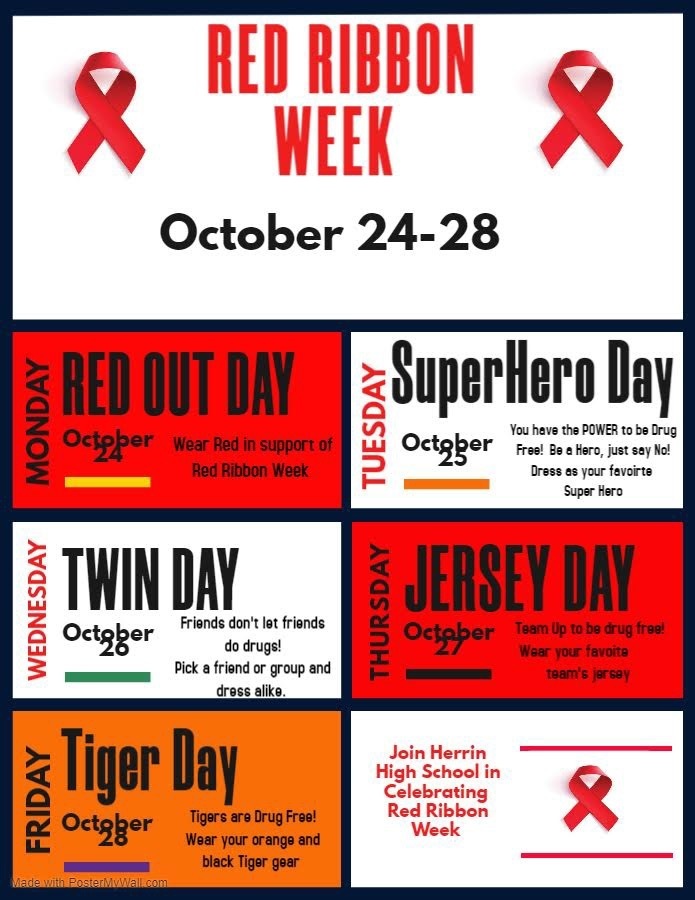 Parent Teacher Conferences will be held on Thursday, October 20 from 4-7 PM. Please contact the office at 618-942-6606 to schedule an appointment. See you tomorrow!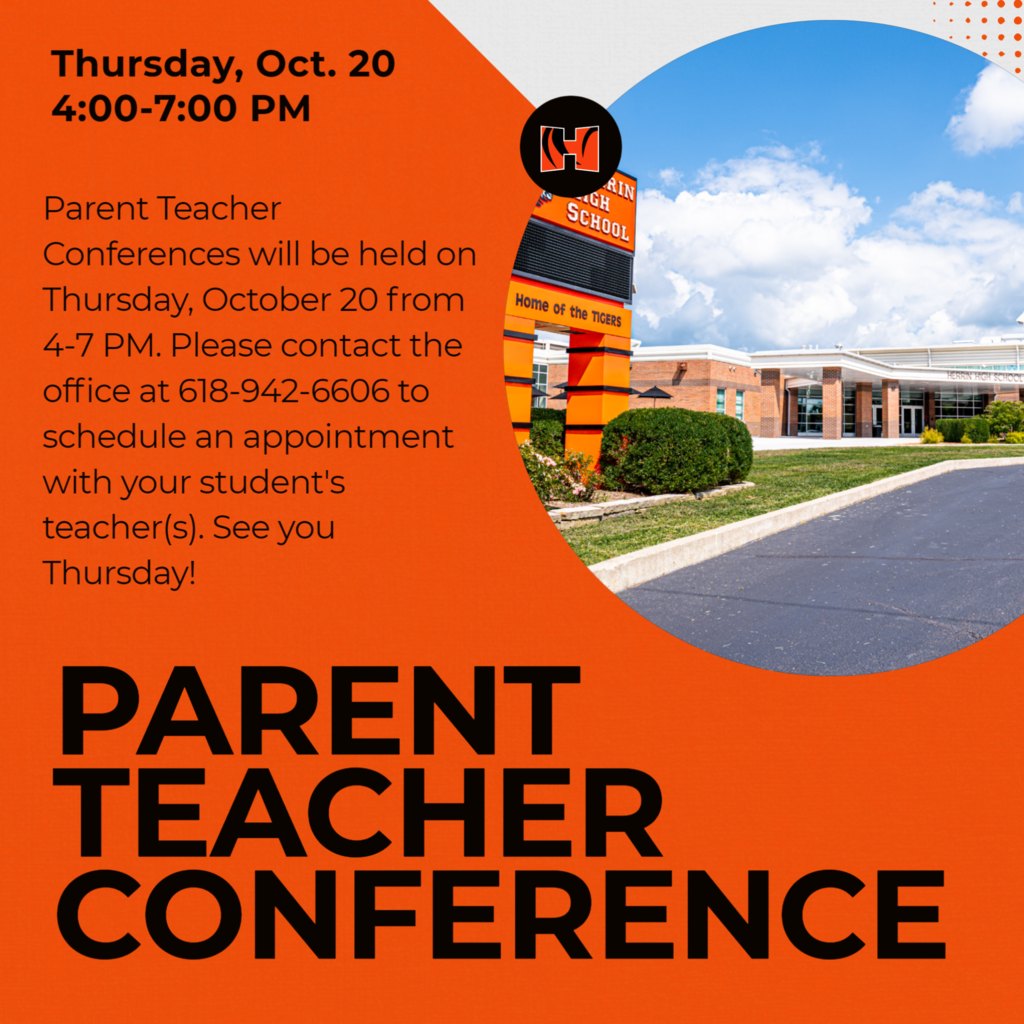 Parent Teacher Conferences will be held on Thursday, October 20 from 4-7 PM. Please contact the office at 618-942-6606 to schedule an appointment with your student's teacher(s). See you Thursday evening!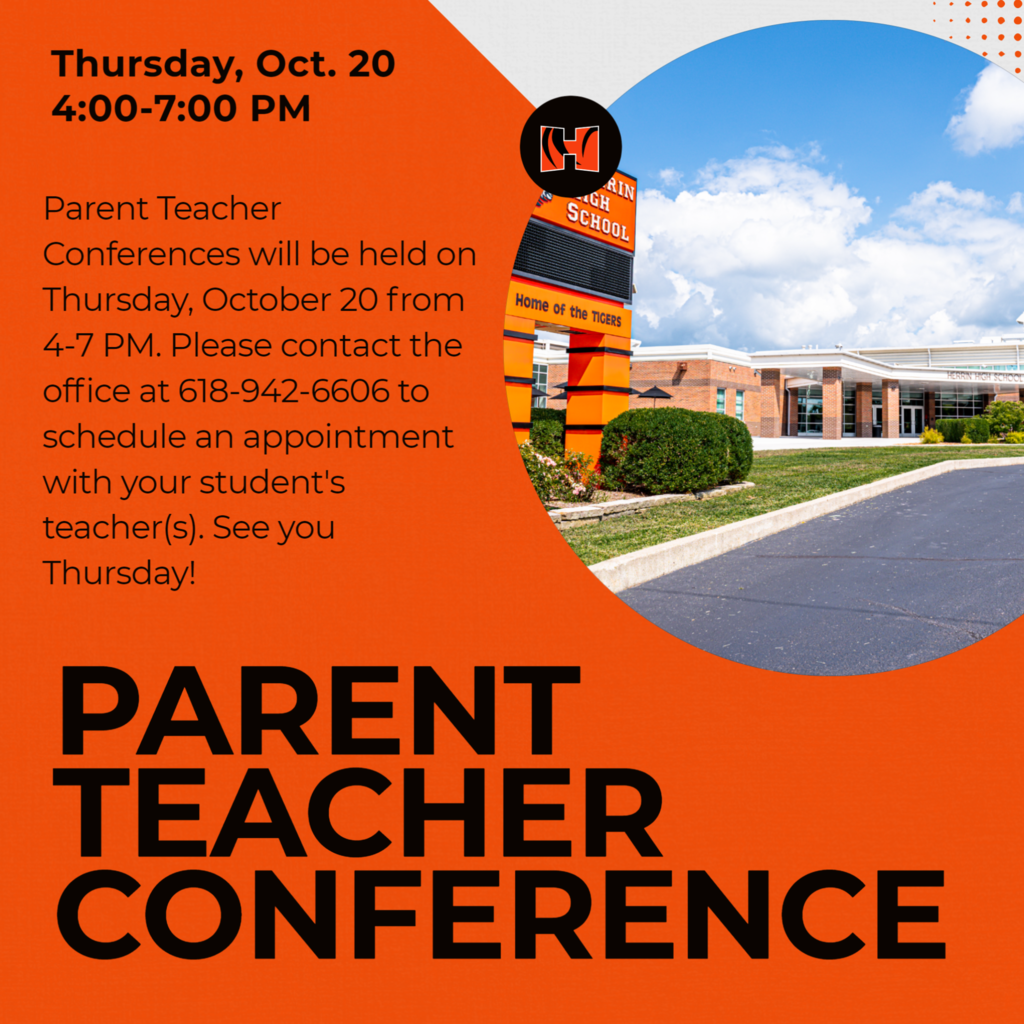 Herrin High School Presents: The Addams Family School Edition 🗓 October 7th & 8th at 7:00PM -Doors open at 6:30PM 📍 Herrin Civic Center 💲 Tickets sold at the door -$10.00 for Adults -$5.00 for Students -Kids 5 and under are free We hope to see you there!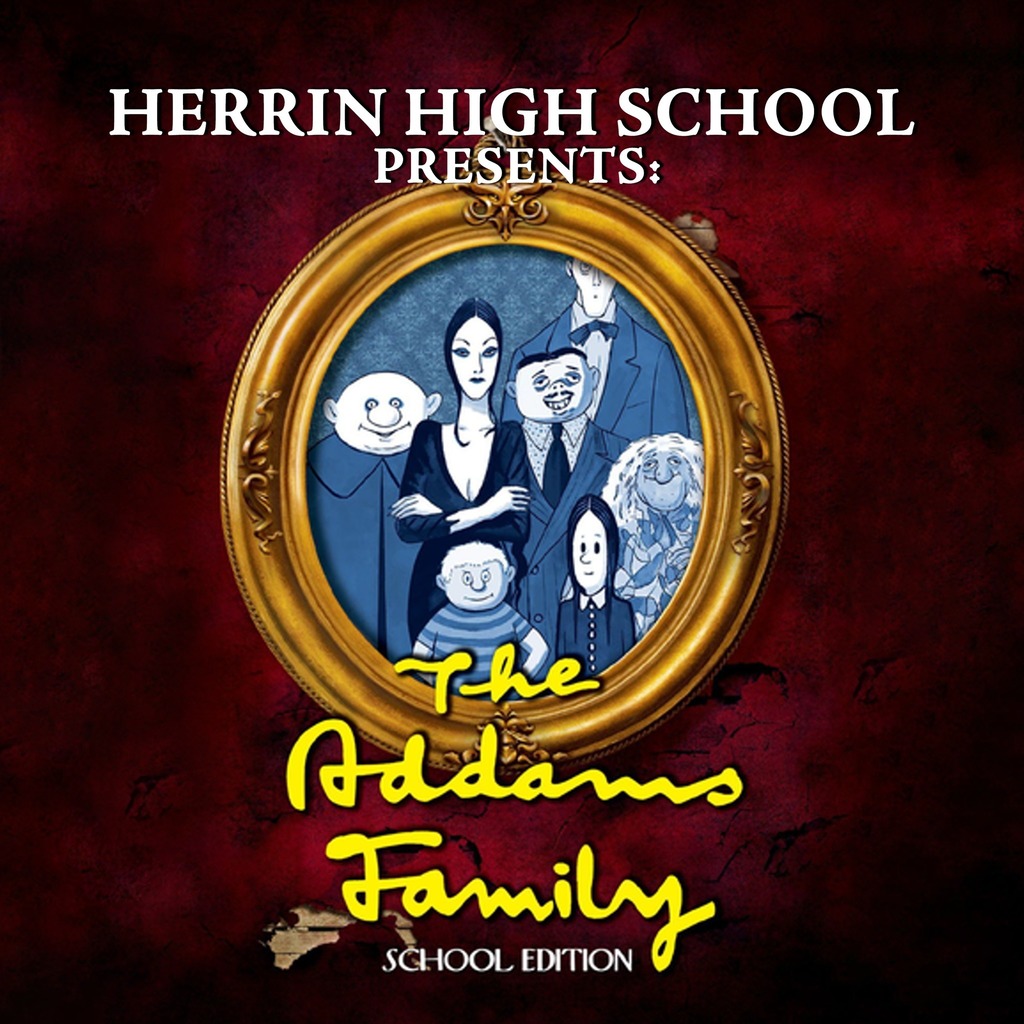 Tigers Tackle Cancer football game will be on Friday, October 21. Apparel is now on sale for the game! Please see the link below to order items! Contact the HHS Athletic Office with any questions.
https://tigerstacklecancer2022.itemorder.com/